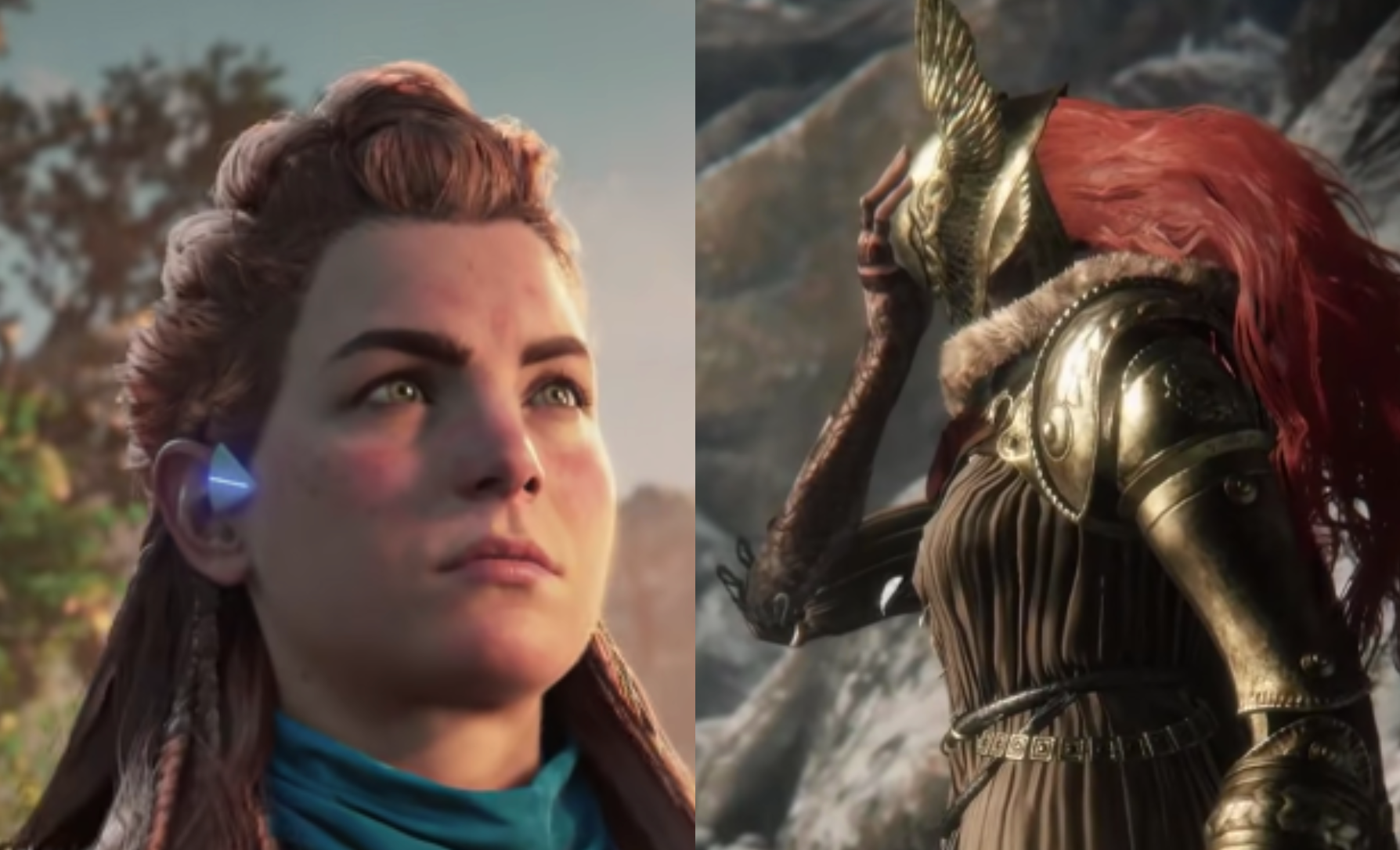 'Horizon Forbidden West' vs. 'Elden Ring': Which Is Better? Game Developers Weigh In
In February 2022 alone, we got two huge video game releases: Elden Ring and Horizon Forbidden West. The two games have been selling in massive amounts since they came out, and for good reason. Both feature huge maps with gorgeous scenery. There's open-world gameplay, intricate weapons, challenging enemies, and more that all connect to a larger story in each game.
Article continues below advertisement
With both games being so popular, it makes sense that there would be some comparisons. There are definitely fans who are making Horizon Forbidden West vs. Elden Ring posts, but there is actually a little bit of drama behind the scenes of the games as well. Game developers have gotten involved. Here's what's going on.
Some game developers got involved in the 'Horizon Forbidden West' vs. 'Elden Ring' debate.
In March 2022, Ahmed Salama — the UX director at Ubisoft Stockholm (note: Ubisoft is not a developer of either game) — tweeted saying he didn't agree with the score Elden Ring got on Metacritic.
"The fact that #ELDENRING scored a 97 on Metacritic is proof that reviewers don't give a flaming poop about Game UX," he reportedly tweeted from his now-locked account. "My life is a lie."
In response, someone else agreed, writing, "Nor PC graphics, stability, and performance apparently."
Article continues below advertisement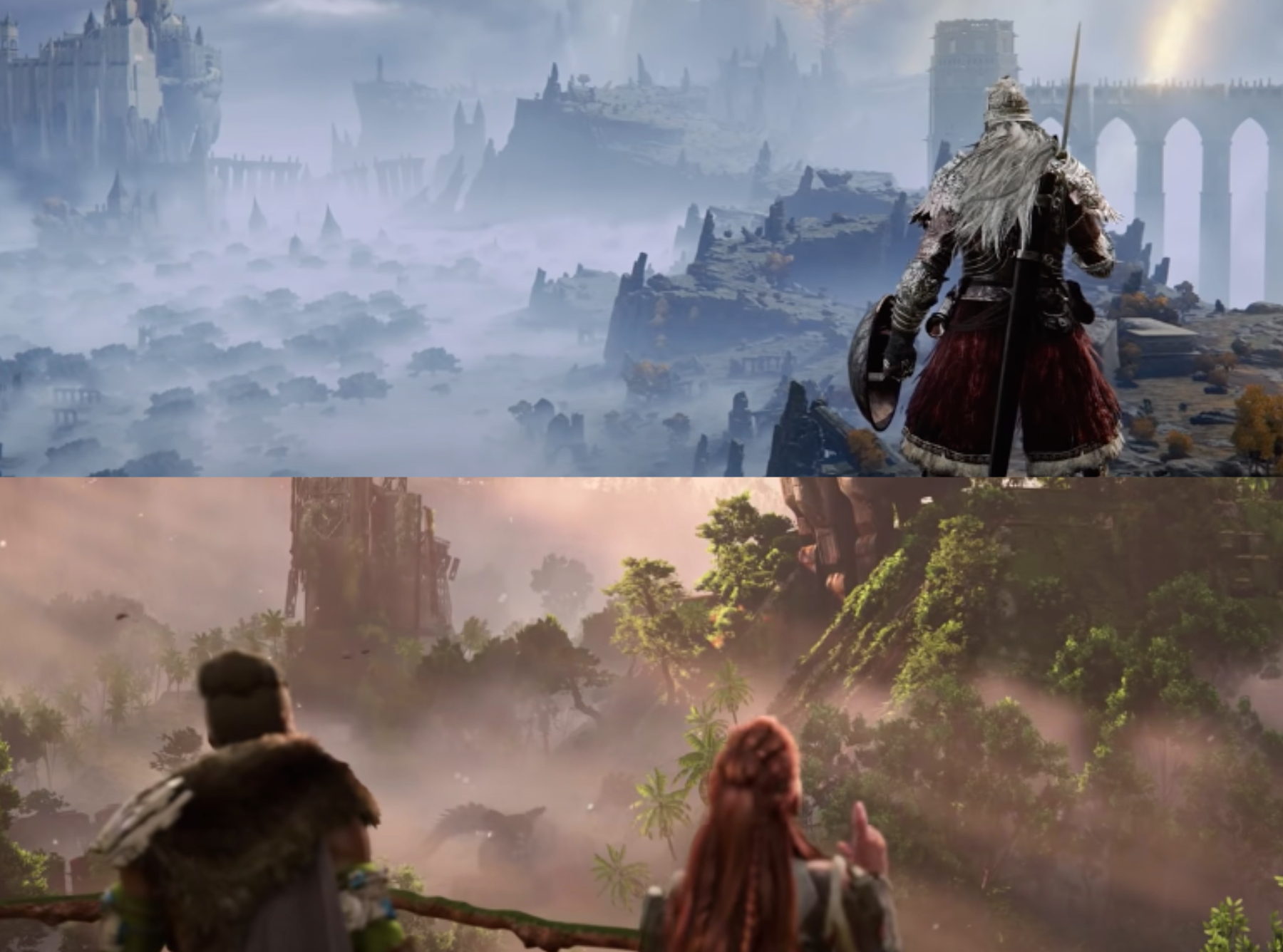 In a response to that second tweet, Blake Rebouche, the senior quest designer at Guerrilla Games (the developer for Horizon), reportedly wrote from his now-locked Twitter account, "Nor quest design really."
Although some people agreed with these tweets, they did receive some backlash. One person tweeted that both of these game designers are entitled. "So absolutely out of touch with what the public really wants," they said. "It doesn't matter how 'revolutionary' you say your game is, if it's not fun then no one will care."
Article continues below advertisement
Another person tweeted that other aspects of a game won't be as good if all that's focused on is "graphics and cinematography above all else."
Both Horizon and Elden Ring have beautiful maps, to say the least. Although they look very different from one another, there's tons of detail to capture any gamer's attention.
As of now, no one from Elden Ring's team has commented on what's being said.
Article continues below advertisement
So which game is better, 'Horizon Forbidden West' or 'Elden Ring'?
Honestly, it depends on what you prefer in a game for you to determine which game is better for you. Both games have intricate backstories for how the characters and the worlds around them came to be.
Horizon is big on the overall story, so the gameplay itself isn't super difficult. However, there is a hard mode and there may be a New Game+ feature in the future with an even harder game setting.
Forbidden West's predecessor, Horizon Zero Dawn, did have an Ultra Hard difficulty setting that is unlocked after you beat the game one time. Though, it was introduced in an update after the game's initial release, so the same could happen for its sequel.
But, because it's a sequel, some content in Forbidden West needs the context of Zero Dawn to fully be understood. If you haven't played the first game in full, there will be relationships and talking points that players won't understand at first.
Article continues below advertisement
On the other hand, Elden Ring is a game that can stand on its own without the context of a previous game to help things make sense, even though it has a connection to the Dark Souls games. The gameplay can be tough, which is perfect for those who like a challenge — but that's also part of the problem. Some fans believe that Elden Ring can be confusing because there isn't much explanation for how to play the game. Some feel as though they have to figure things out as they go along.
Both Elden Ring and Horizon Forbidden West are out now. Elden Ring is available for the Xbox One, Series X|S, PS4 and PS5, and PC. Horizon is a Playstation exclusive and is only available for the PS4 and PS5.