You Can Catch a Therian Landorus for a Limited Time in 'Pokémon GO' — Here's How
Therian Landorus hasn't appeared in 'Pokémon GO' in more than a year — but the Pokémon has finally resurfaced. Here's how to catch it.
The Therian Forme of the Legendary Pokémon Landorus has finally made a reappearance in Pokémon GO, and those who didn't get the chance to capture the powerful creature when it last appeared in April 2021 will finally have another chance.
This time, Therian Landorus will be available exclusively in five-star raids from April 25 to May 3. Once defeated, players will have the opportunity to catch Landorus. Here's what you need to know on how to defeat and capture this Legendary Pokémon.
Article continues below advertisement
How to beat Landorus in 'Pokémon GO.'
To catch Landorus, you'll first have to beat it during one of the five-star raids. It's important to note that you cannot go into a five-star raid alone, as the Pokémon in it are incredibly difficult to defeat, so you'll want to organize your team before heading into battle.
In these raids, type-matching is super important, so you'll want to consider Landorus's type and bring along Pokémon whose moves exploit its weaknesses.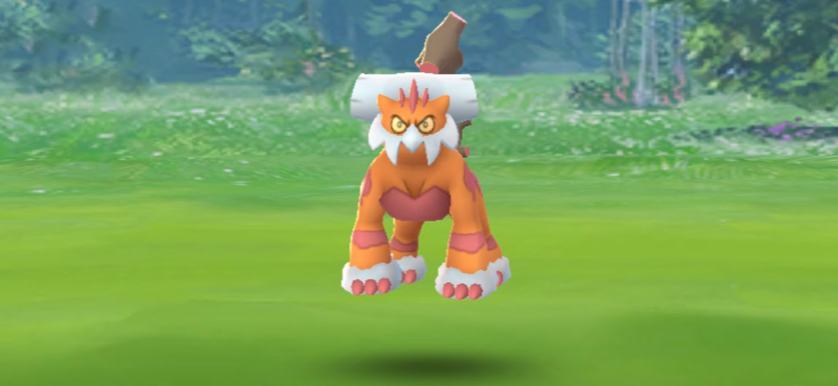 Article continues below advertisement
Landorus is a Ground- and Flying-type Pokémon, meaning that you'll want to have Pokémon on your team with both Water- and Ice-type moves. These types of moves in particular will deal immense damage against the powerful Landorus, giving you and your team a solid chance at leaving the battle victorious (and with a Landorus for your own team).
The recommended Pokémon for this raid are:
Lapras
Feraligatr
Swampert
Kyogre
Jynx
Articuno
Walrein
Abomasnow
Weavile
Glaceon
Mamoswine
Galarian Darmanitan
These Pokémon all have Water or Ice as their primary types, meaning they have incredibly strong and effective moves that will help you and your team take Landorus down. Remember, the faster you and your teammates defeat Landorus, the more Premier Balls you'll be given to catch it.
Here's how to catch Landorus.
Once you've beaten the powerful Pokémon, its CP will be lowered, giving you a chance to capture it. Unfortunately, since it's one of the Forces of Nature, this will not be an easy task.
Before going into the battle with Landorus, it's recommended that you stock up on Razz Berries and Golden Razz Berries, as these will help you capture it. It's likely that it will take you a few attempts before you can capture Landorus, so don't give up.