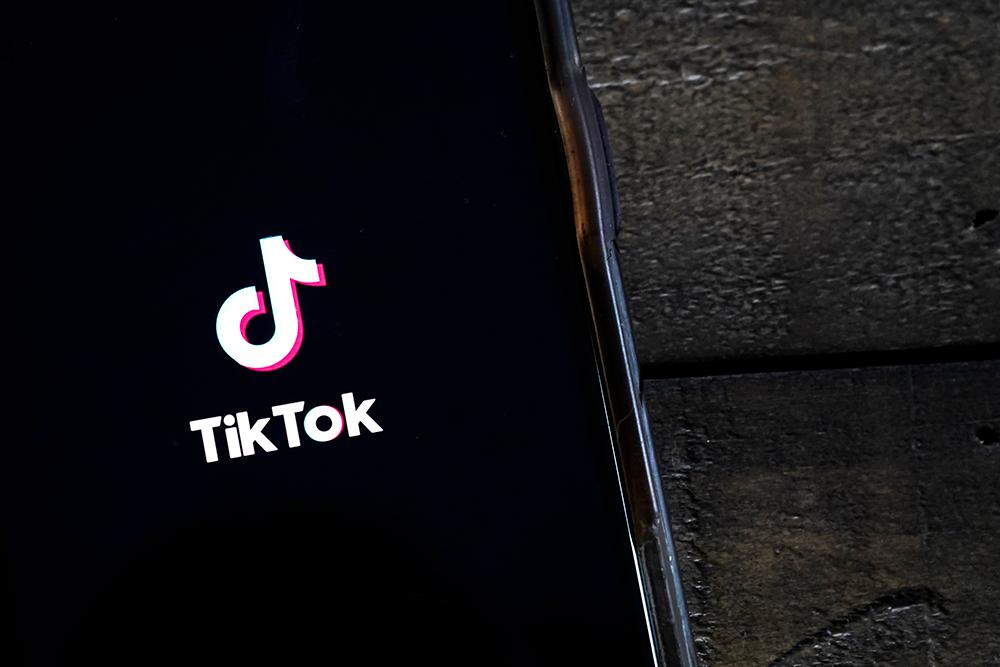 How to Share Your Most Viral Video of 2021 on TikTok — Create an Ask
It's been another busy year on TikTok. While users were no longer scrolling to distract themselves from the COVID-19 lockdown, they had plenty of other reasons to mindlessly watch videos in 2021.
To recap the year, TikTok has introduced a new ask feature, asking users to share some of their highlights from the year. Here's how to answer an ask and create an ask of your own on the app.
Article continues below advertisement
TikTok users are sharing their most viral video of 2021 using the new ask feature.
While TikTok has had a Q&A feature enabled for all creators for months now, the ask feature is a bit different. Instead of asking a specific creator a question to answer, users can ask all TikTok users a question, which they then have the option to reply to with a video.
This has specifically been launched for the platform's year-end wrap-up, where users can ask questions specifically related to 2021 or 2022. Others can then reply to these questions with a video of their own.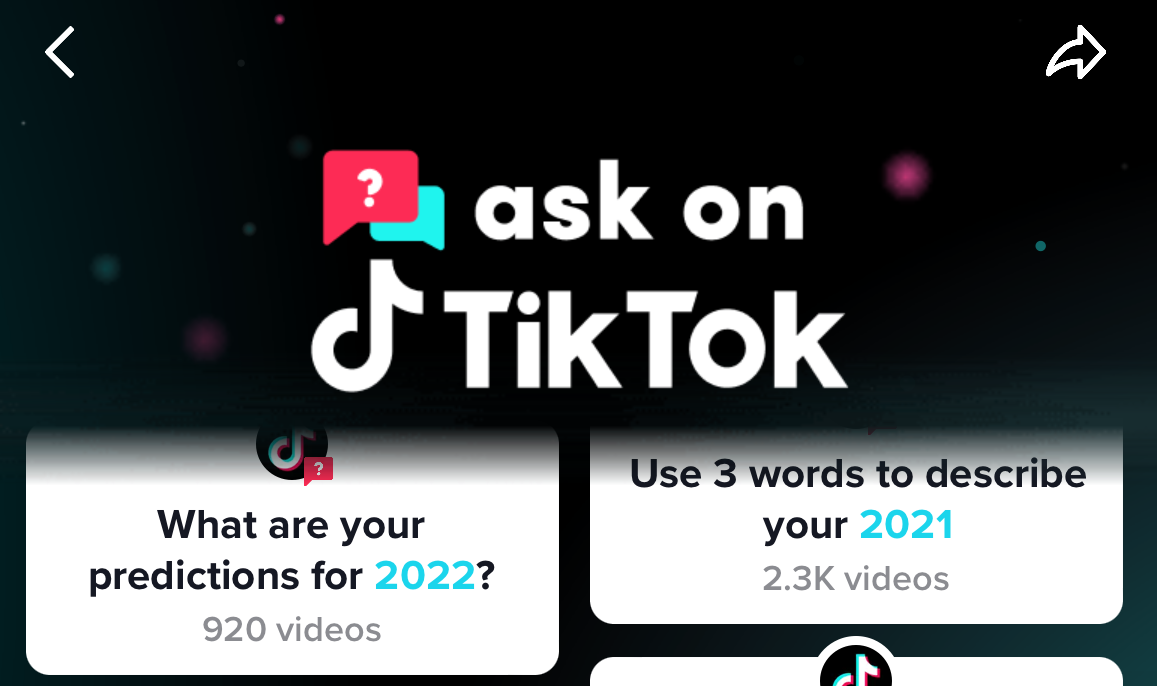 Article continues below advertisement
Similar to the different audios available on TikTok, users can scroll through all of the answers to an ask by clicking on the sticker with the question. These stickers are similar to the ones that appear on a video when a creator is answering a comment left by another on their video, though instead of being restricted to the users whose video these comments are left on, asks can be answered by anyone.
To answer an ask, all you have to do is click on the question, whether you find it on TikTok's ask page or on another user's video, and click "Answer with video."
One of the most popular asks on TikTok right now is "What was your most viral video of 2021?" With this ask, many users are sharing the videos they posted that went viral — whether that was the beginning of a series that launched their online career or just a funny video that popped off.
Article continues below advertisement
Many of these videos that you're finding attached to these asks are reuploads — so if you feel like you've seen a lot of the content on you For You page before, it's because you probably have.
There are multiple users who have asked the question about viral videos, making it hard to see just how many people have answered that particular question — but there are currently thousands of viral videos that have been reshared since the feature was introduced.
Article continues below advertisement
Other popular questions that are currently a part of TikTok's new ask feature include "What is the best thing you have bought on TikTok in 2021?", "Which TikTok video took you the longest to make in 2021?", and "What was your happiest moment in 2021?"
Article continues below advertisement
How to ask a question on TikTok.
If you don't have a video that went viral, or don't feel like answering any of the other questions already posted to TikTok, you can ask your own question to the masses. The easiest way to do this is to find another video with an ask, tap on the question, and then click the banner at the top of the page. This will direct you to TikTok's 2021 wrap-up page, where you'll be prompted to ask a question.
Make a video with your asked question to get started and watch the replies roll in!