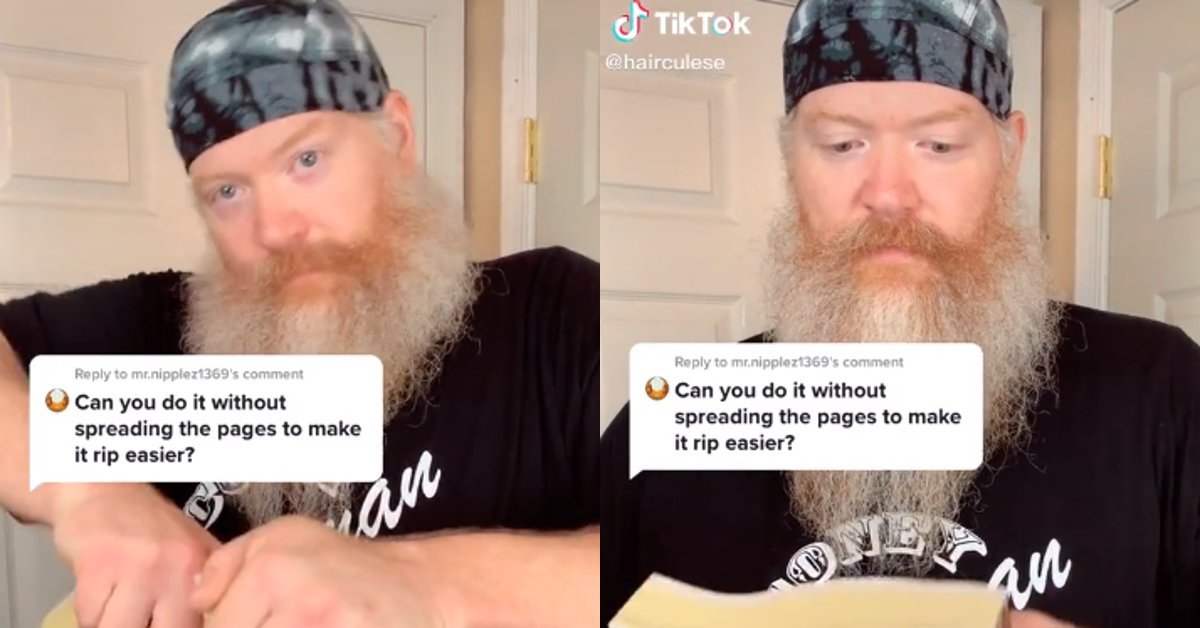 If You Want to Do a TikTok Q&A You'll Need to Have at Least 10,000 Followers
It isn't uncommon for social media platforms to go "stale" after a while, which prompts developers to go and add a bunch of new features to get users more and more engaged with their product. It's why Instagram went from being a simple photo-sharing app to the monolith of engagement it is today and how Facebook evolved from a student "hotness" ranking system to a highway for misinformation utilized to influence elections.
TikTok's constantly adding new features too, like Q&A — here's how to do one.
Article continues below advertisement
Here's how to do a TikTok Q&A.
The first thing you need to know is that you're not going to be able to hold a Q&A unless you've reached 10,000 followers on the video-sharing platform. While asking questions from users isn't anything new (users were able to do so from live streams for a long time), the Q&A format helps to diversify the kind of content that TikTok creators can provide to their followers.
Article continues below advertisement
Tons of content creators have found inventive ways to use the Q&A feature and there are plenty of great examples you can follow if you're thinking about making your own videos. You can take a more professorial lecture hall approach like @queenmamadrama or do what @arina_youusedto did and have a song answer the questions for you. She pulled off a TikTok hat trick combining lip-syncing with her getting ready for work and a Q&A.
Article continues below advertisement
And then you have some people who basically take the questions that they're being asked and turning them into challenges that they then take on. Like this bearded dude who's got some impressive grip strength and a proclivity for tearing phone books. A question I'd like to ask is: Where's he finding phone books?!
Article continues below advertisement
OK so you have 10,000 followers: Here's how to do a Q&A on TikTok.
Basically, you're going to have to go into your settings and add the Q&A feature to your profile. Once you have that enabled, your followers can then submit questions and you can populate your videos with those questions. You can also add these same questions to a live stream you choose to engage in on the platform.
Article continues below advertisement
If you're wondering how to leave a question on an account that has Q&A enabled, it's a pretty straightforward process. Just go to a creator's post that you want to leave a message on, and near the "add comment" dialog box, you'll see a box with a question mark symbol inside. Just click on that to submit your query. That's it!
Article continues below advertisement
When the Q&A feature first debuted, some people had trouble locating it in their profile settings. Make sure you have the most recent version of the app installed on your phone, and clearing the app's cache in your app settings won't hurt as well.
Article continues below advertisement
Have you tried the Q&A portion of TikTok or seen videos that use it? What do you think of it?