'CoD: Warzone' Players Are Turning Invisible Using This Glitch
'Call of Duty: Warzone' players are taking advantage of a glitch in Season 1 that turns them invisible. Here's how to do it and how the developers responded to it.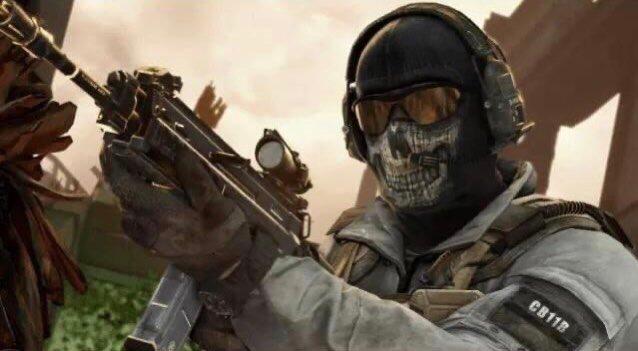 Season 1 of Call of Duty: Warzone has finally dropped, but the game is already facing a really big issue. While players were excited about the new maps coming to the title, many found themselves dying suddenly and unexpectedly during a match. Even the most experienced players were facing this problem.
As it turns out, a glitch in the game caused some players to turn invisible in the middle of a match, making it so other players couldn't detect them.
Article continues below advertisement
Understandably, many were frustrated with this glitch, as it gave those who experienced it an unfair advantage over other players, making them almost invincible (since they couldn't be seen by their competitors).
Here's what you need to know about the Warzone invisibility glitch, including what developers are doing to stop it.

Article continues below advertisement
How do you use the invisibility glitch in 'Warzone'?
The game's new attack helicopters had only been part of the game for less than a day before players found a glitch that they could use to their advantage. Some players discovered that when using the new attack helicopter, they could make themselves invisible, basically guaranteeing them a win during the match.
Whether or not you experienced this yourself while playing, it's easy to understand why players would find this frustrating.
To make oneself invisible, all a player had to do was crash the helicopter while in the minigun seat. Once the player revived themselves (or was revived by another player), they would then be invisible to all other players.
With this invisibility, many took advantage of the glitch, walking right up to other players and killing them.
Obviously, those who did not take advantage of the glitch were frustrated with it, as the invisible players were impossible to kill since they could not be seen.
Article continues below advertisement
'Warzone' developers removed the attack helicopters temporarily in response.
In response to the glitch, Warzone's developers Raven Software announced they would be removing the attack helicopters from the game until further notice.
"PSA! The attack helicopter has been temporarily removed from both #Warzone maps — Verdansk and Rebirth Island," the developers tweeted. "The vehicle will return once the related issues have been fixed. The normal helicopter will remain available."
Article continues below advertisement
The developers confirmed this was in relation to the invisibility glitch. Of course, many players were upset with this decision, instead hoping Raven Software would find a way to remove the glitch without removing the new feature — but we can't always get everything we want.
Some were frustrated with players who had taken advantage of the glitch, asking Raven Software for them to be reprimanded, while others argued there were other issues with the game that should be addressed.
Until the attack helicopter is reinstated, the game's normal helicopter is still available to players to use. But now that you don't have to worry about an invisible attacker killing you unexpectedly during a match, players can now explore the new maps introduced this season in peace.