Snapchat Finally Has Public Profiles — Here's How to Get One
Snapchat has finally started rolling out a feature that allows users to create a public profile. Here's how to get your own public profile.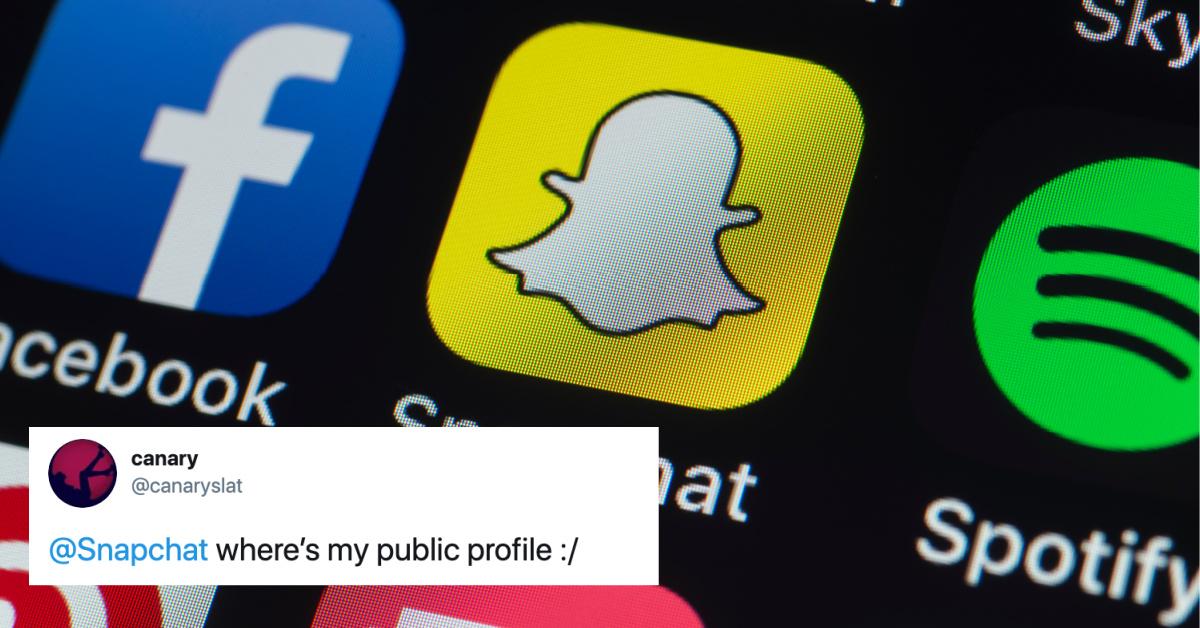 We all know that basically every social media app is trying to compete with TikTok right now, right? Snapchat is definitely no exception. The messaging app just added a huge new music update as a not-so-subtle way to compete with TikTok, but Snap isn't stopping there.
Article continues below advertisement
In another bid to unseat the video-sharing giant, Snapchat has added the ability for users to make public profiles in order to share content they create with a wider audience. It's actually a pretty brilliant way for Snapchat to cater to an audience of people who want to create viral content without hopping from one platform to another. Interested in getting a public profile? Here's how!

Article continues below advertisement
Here's how to get a public profile on Snapchat.
Public profiles on Snapchat aren't exactly new, but they were previously limited to verified creators. You could consume all kinds of content on Snapchat, but it was all coming from celebrities, digital stars, brands, and the creators of Snapchat Lenses (in addition to Stories from your personal friends, of course). Now, anyone can have a public profile and try to build out an audience on Snapchat.
The company made the announcement in September 2020 at its VidCon presentation and people were instantly excited about the news.
Now, you may be wondering: Why would I want a public profile on Snapchat? If you're interested in creating and sharing content in the hopes of establishing an audience and being (somewhat) internet famous, then a public Creator Profile is exactly what you're looking for. The profile will offer creators advanced analytics to see what type of content performs best with their audience, but that's far from the only perk.
Article continues below advertisement
You'll also get a bio section with an account photo, text description, location, email address, and a place to post whatever URL you want to direct people to. You'll also have access to a Highlights tab (where you can curate a collection of your photos and videos to give people a sense of your content) and a Lenses tab (where you can display everything you've published within Snapchat's Lens Studio).
Article continues below advertisement
As for how to actually get a public profile, well, that's a bit tricky. Snap says it is rolling out profiles to its entire user base, but not everyone will get the update at the same time. Also, while everyone will get a profile added to their account, only certain people will get the Creator Profile that comes with all of the above perks. That being said, there are a few things you can do to possibly be granted a profile more quickly. Snapchat recommends two methods to catch their attention.
First, you can create Lenses using the Lens Studio. It's free software that allows you to make custom AR filters. Second, you can create engaging Stories and try to gain an audience that way (obviously, you'll need to follow Snapchat's community guidelines). Eventually, everyone will be able to enjoy customizing their profile. Until then, you'll have to exercise some patience (while also making awesome content).