Snapchat's Music Update Is Here (and Some People Already Have Complaints)
Snapchat has joined the ranks of TikTok and Instagram, is allowing users to add music to their snaps. Some people are excited! Others, not so much.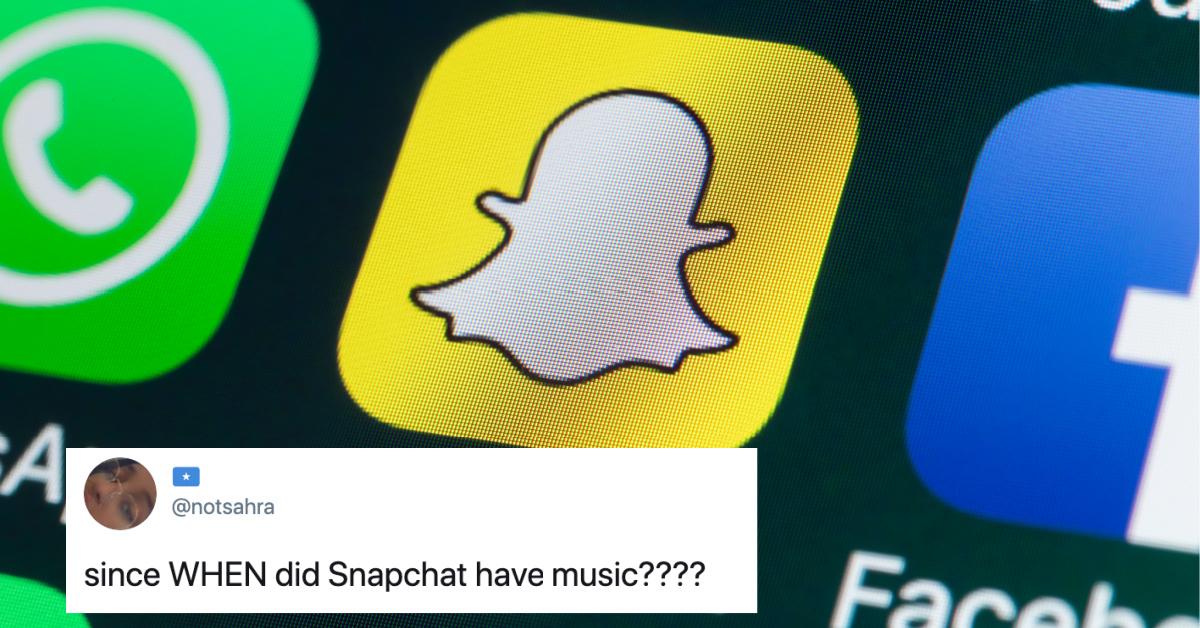 Well, it was only a matter of time before Snapchat pulled an Instagram Reels and added music in order to compete with TikTok. At this point, it has become pretty clear that TikTok is the one setting the bar when it comes to new features on various social media platforms.
That'll probably be the case for as long as the popular video-sharing app continues to exist — which, honestly, who even knows at this point?
Article continues below advertisement
Anyway, Snapchat's music update is the newest of the new features that people are excited about. Here's everything you need to know about it!

Article continues below advertisement
Snapchat has a music update — Here's how to add music to your snaps!
As exciting as it is to finally have the option to add music on Snapchat, there are a few disclaimers that you should know before you start planning your Snapchat Music party (you were totally doing that, weren't you?). First of all, the music update is not yet available to every Snapchat user.
As with most major updates on big apps, Snap Inc. is rolling the music update out in waves. That means that you might not have the update yet, but don't worry! You will soon. If you don't have auto-updates turned on for Snapchat, now is the time to do so (or just keep checking for updates and update the app manually when a new version is available).
Article continues below advertisement
If you do already have the update (lucky, lucky!), then you'll know by checking the upper right-hand corner of your phone screen when you have the camera open within the app. You should see a tiny music note.
Tap that, and voila! You have opened the music options!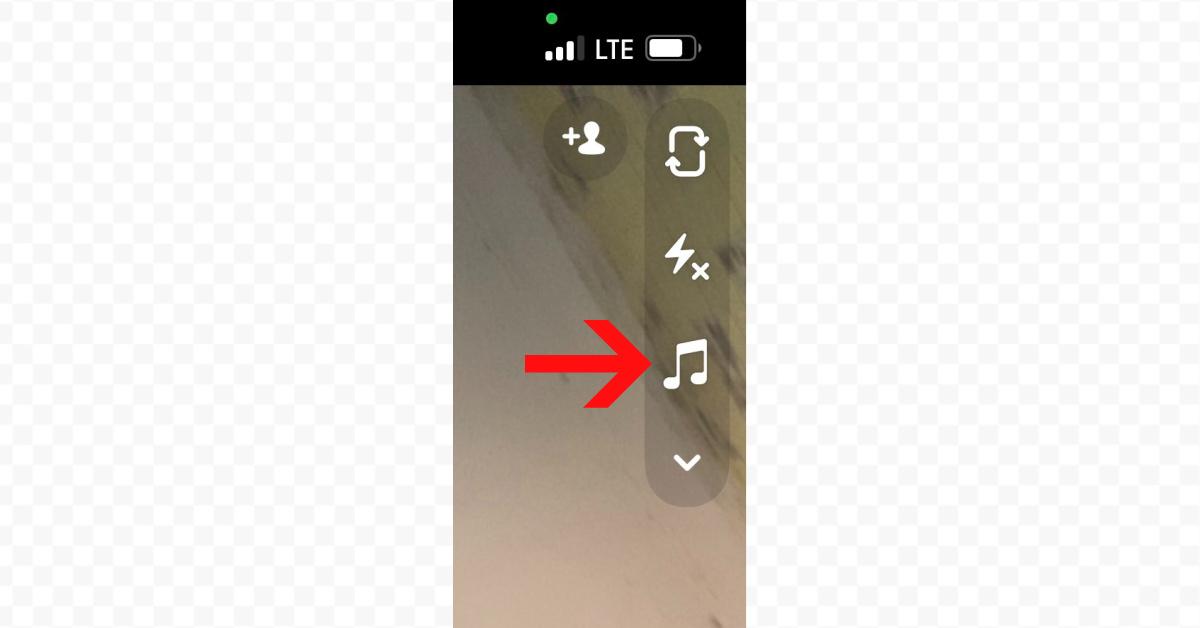 Article continues below advertisement
Now it's time for another disclaimer. At this time, you cannot add your own music options to Snapchat. Instead, you can choose from the songs that Snapchat has added to its catalog. Going back as far as May 2019, Snap Inc. has reportedly been in discussions to license music from Warner Music Group, Universal Music Publishing Group, Merlin, and more.
It appears those discussions were successful, as Snapchat does have a relatively sizable selection of music to choose from.
But not everyone is happy about the available selection. Some Snapchat users are already complaining about the limited selection and making it clear that they prefer the catalog available from TikTok or even Instagram. Then again, updates are usually met with complaints from plenty of people, so maybe take those complaints with a grain of salt.
Article continues below advertisement
To be clear, Snapchat already had a music sticker option linked to Spotify.
This new update is something different, though. It's more advanced and offers a more direct connection between your snaps and the music you want to add to them.
It'll definitely be interesting to see how people use music within Snapchat. It seems like Instagram Reels (Instagram's own response to TikTok) has found its own place in the video-with-music landscape — it's not exactly TikTok but not exactly IG Stories, either. Now it's time for Snapchat to carve out its corner of the market.
Given its huge audience, we have a feeling it'll probably do just fine.