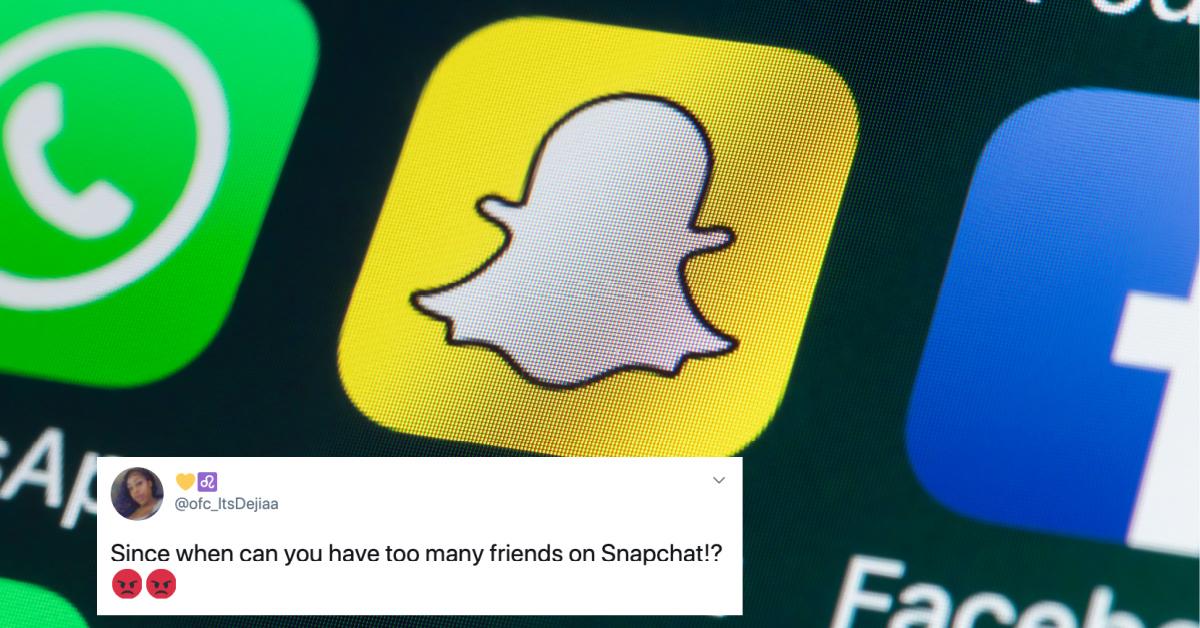 Yes, There's a Limit to How Many Friends You Can Have on Snapchat
In the best of times, all of your apps and gadgets work together seamlessly and you experience no issues whatsoever with any of them. Of course, for most people, the times that actually happens are few and far between. It seems like more often than not, there's at least one app that's acting up in some random way, your AirPods keep disconnecting from your phone, and your battery is somehow way lower than it should be. Technology! The future! We're living in it!
Article continues below advertisement
Recently, people have been noticing a weird issue with their Snapchat accounts. For some reason, Snapchat is saying that they have too many friends! Is this happening to you? If so, first of all, we get it: You're popular. But also, we can help! Kind of. Here's what you should know about Snapchat's friend limit.

Article continues below advertisement
Why does Snapchat say I have too many friends?
If you've been getting the "too many friends" error, it could be due to one of two issues. First of all, you might actually have too many friends added to your Snapchat account. According to Snapchat Support, there is actually a limit to how many friends you can have on the app, though they're not super forthcoming with what the limit actually is. "It's A LOT," is all they say.
After doing some internet sleuthing, it seems like the limit used to be 2,500 and is now 5,000 (or possibly 6,000). However, there is apparently no limit on how many people can add you as a friend, so some people appear to be over this limit when you check their profile.
Article continues below advertisement
If you have 5,000 friends on Snapchat, first of all: that is wild. Secondly: You won't be able to add any additional friends, unfortunately. It's time to start making some tough decisions and unfriending some people to add others.
Article continues below advertisement
That being said, some people have been getting the error message even when they are nowhere near the Snapchat friend limit. If this is the case for your own account, you're certainly not alone! Twitter has been flooded with people asking Snapchat Support what's up with the error message.
Snapchat's Support team responded that they were looking into the issue and it seems as though it may have been some kind of bug. If you're still getting the error message, here are a few things you can try.
Article continues below advertisement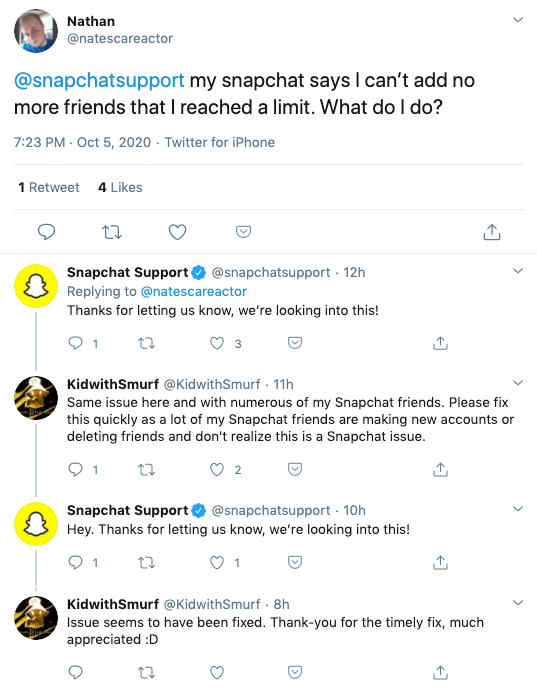 First, make sure that you're using the most updated version of the app (you might want to consider turning on auto-updates so that updates are automatically implemented in the future). Next, try uninstalling and re-installing the app — you will probably have to log back into your account, so make sure you know your password! You can also try power cycling your phone. You'd be amazed at what a quick shutdown and restart can do for technology!
Hopefully, the issue has been resolved and you can get back to sending and receiving your Snaps from your friends (regardless of how many of them there actually are).