Here's How to Snag a 'Black Panther 2' Popcorn Bucket to Enjoy at the Movies
'Black Panther 2' is now in theaters after fans have been waiting on it since the first film in 2018. Many are celebrating with collector's popcorn buckets.
With Black Panther 2: Wakanda Forever's arrival, many have planned to honor the film in several ways. Like the first Marvel Black Panther film, social media users picked out entire outfits dedicated to the Wakanda theme. However, not everyone will get dolled up to sit in a dark, crowded movie theater.
Article continues below advertisement
For those who aren't planning on wearing any special attire while watching Black Panther 2, accessories could be a better choice. In anticipation of the premiere, theaters created a collector's popcorn bucket for fans' deliciously greasy snacks.
Savvy moviegoers have already gotten their hands on the buzzed-about item. Luckily, it's not too late if you didn't buy one yet. Scroll down to find out how to get the Black Panter 2 popcorn bucket!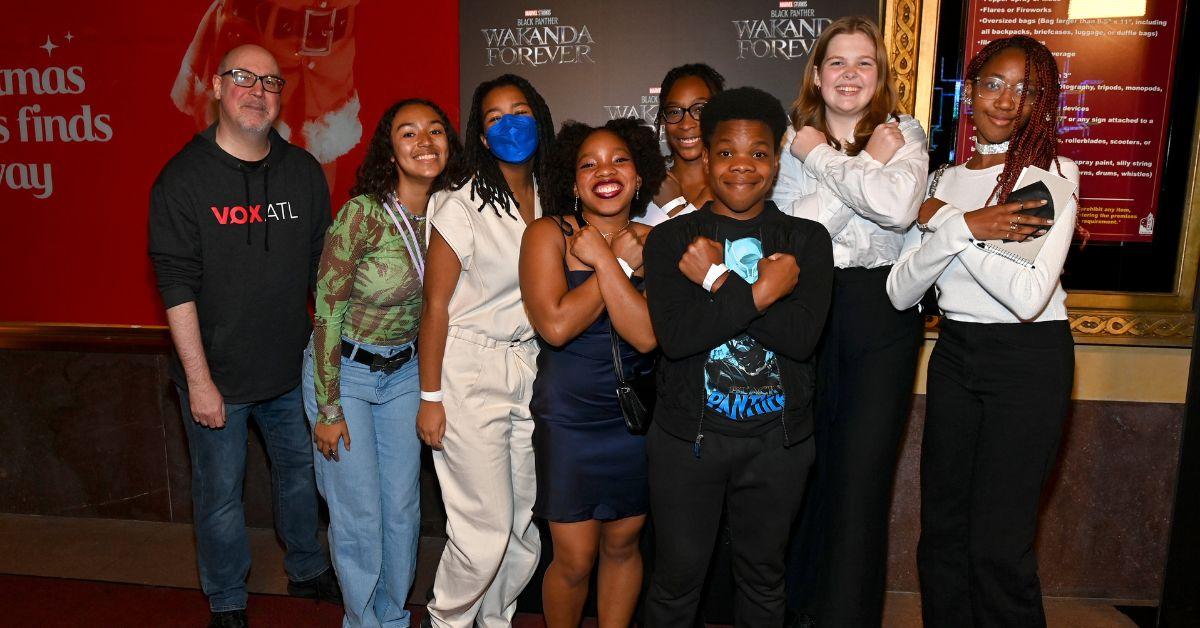 Article continues below advertisement
Buying the 'Black Panther 2' bucket isn't hard, but it will cost you.
In September 2022, Marvel fans first saw one of Black Panther 2's collector buckets. The large bucket is black with gold decals and has the original Black Panther logo on the front and back sides and the movie's title. However, the bigger draw for most fans is that the bucket lights up in the dark.
So, how do you get a Black Panther 2 popcorn bucket? It's pretty simple. The buckets are available at participating AMC theaters nationwide. According to the company's website, they went on sale on Nov. 10, 2022, and are available "while supplies last." If your theater offers the bucket with a large popcorn, you can buy it for $24.99 and take it home after the movie.
Article continues below advertisement
AMC isn't the only theater with 'Black Panther 2' popcorn buckets.
Several TikTokers shared their AMC purchase online and seemed pleased with their decision. Others, however, are looking at what other theaters created for the festive occasion.
Article continues below advertisement
In November 2022, Cinemark debuted its take on the collector's item. The theater created its bucket to replicate The Black Panther in statuesque form and lights up. Many fans praised the company for its artistic take on its popcorn buckets. Nonetheless, the product has its naysayers, as one TikToker, @geeklygoods, compared it to "a lump of coal." Ouch!
Whichever popcorn bucket you choose (or don't choose), we hope it enhances your Black Panther 2: Wakanda Forever experience!