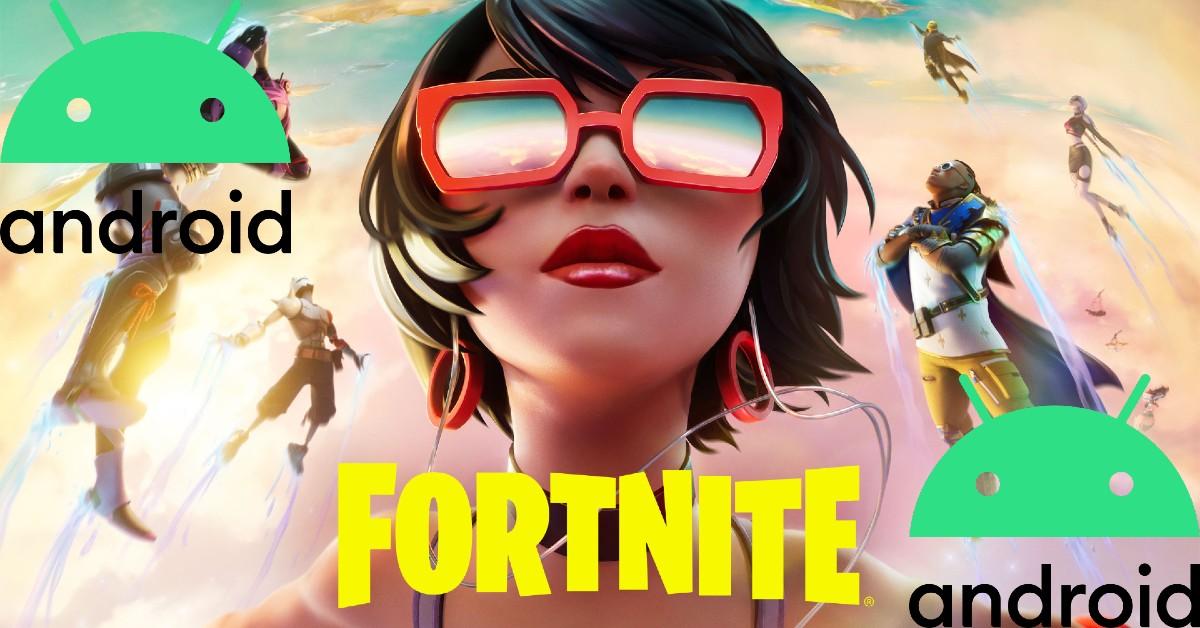 'Fortnite' Is No Longer Available on the Google Play Store, but You Can Still Install It
Apple and Google make a ton of money through their respective mobile application stores, proving that its "mafia kickback" style of conducting business is doing well for them. Both companies take a 30% cut of all application sales made through their respective online marketplaces, with Google only taking 15% for a developer's first $1 million in sales, however.
This set up is at the root of all the drama between Epic Games and Apple/Google, leaving a lot of people wondering how they can get Fortnite on their iOS and Android devices.
Article continues below advertisement
How to get 'Fortnite' on Android.
Because Epic Games found a way to skirt app store revenue kickbacks by allowing gamers the option to pay more for V-Bucks through Apple, or, get them at a discount by buying them directly through the Epic Games store.
Apple wasn't a fan of that, and then it didn't take long for Google to pull the title from its Play store as well, but that doesn't mean Fortnite players can't enjoy the title on their iOS and Android devices.
Article continues below advertisement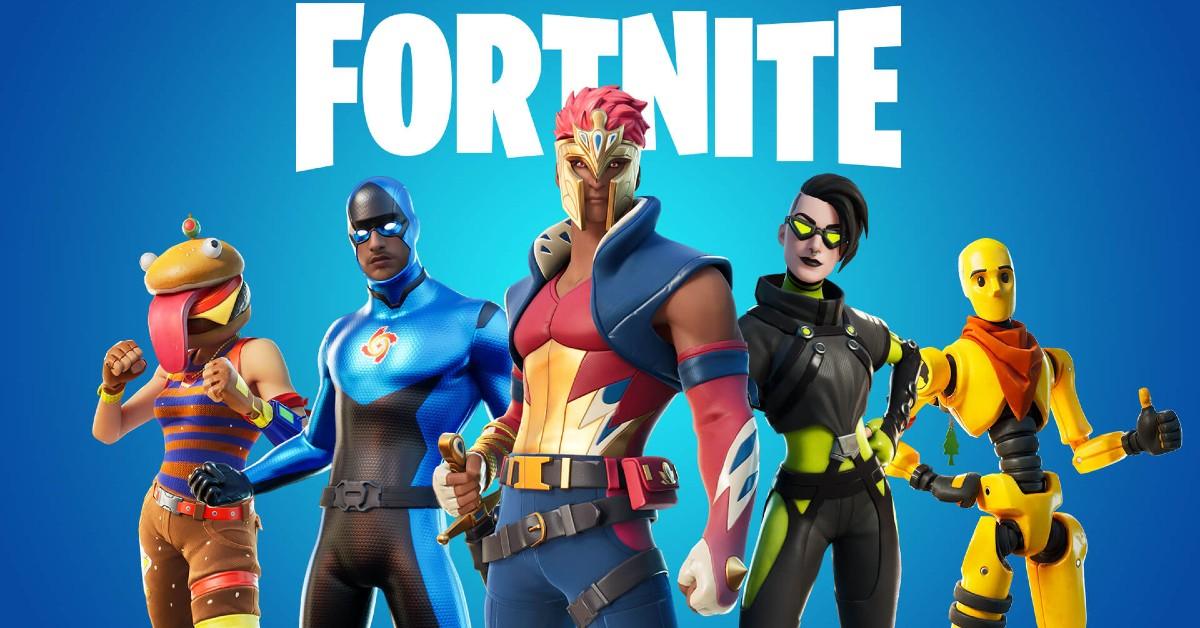 On Epic Games' website's FAQ section, the developer let's folks know how they can play the popular battle royale title on an Android device: "You can download Fortnite on Android via the Epic Games App on the Samsung Galaxy Store or epicgames.com. Google has blocked your ability to update or install Fortnite via Google Play. Players with Fortnite currently installed on their Android device via Google Play can still play version 13.40 of Fortnite."
Article continues below advertisement
As far as specifications go, Epic writes: "Fortnite is a high-fidelity game that is compatible with devices running 64-bit Android on an ARM64 processor, Android OS 8.0 or higher, minimum 4GB of RAM, and GPU: Adreno 530 or higher, Mali-G71 MP20, Mali-G72 MP12 or higher."
Article continues below advertisement
You can also download 'Fortnite' .apk packages to install on your Android device.
There are various sources online where you can download the install file for Fortnite on Android and you may need to toggle with some options on your smartphone/tablet in order to install the file. Basically, all you have to do is head into Settings and allow apps from 3rd Party Developers to be installed.
Article continues below advertisement
There may be some scary verbiage stating that you could cause harm to your device by doing so, but make sure you vet that wherever you're downloading the .apk file from is a legit source, or you could bypass all of that uncertainty and just follow the prompts on Epic Games' own website. We've even provided the QR code that leads to steps on how to get Fortnite on your Android device below.
I know, we're great, you're welcome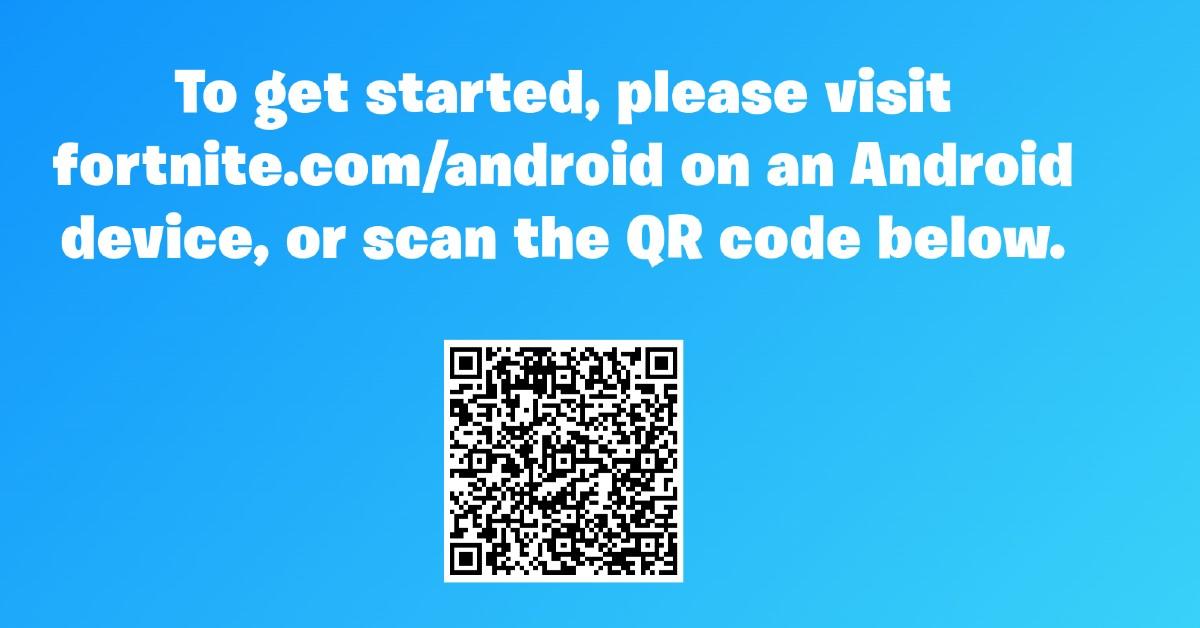 Article continues below advertisement
How to play 'Fortnite' on iOS.
Fortnite did return to Apple's mobile operating system but not on the App Store. Polygon reported that through Nvidia's GeForce Now Cloud gaming solution that folks will be able to play Fortnite through a browser, meaning that iOS gamers can just access the title in a browser window and get to playing.
Sure, it doesn't sound like the most elegant solution, but it still works. It doesn't look like Fortnite will be coming into the Google Play or Apple App Stores anytime soon, so if you were hoping for a direct download through these mediums, don't hold your breath.