John Cena Is Finally Getting a Skin in 'Fortnite'
WWE fans have been waiting for John Cena to join the battle royale game, but how do you get the wrestler's outfits in 'Fortnite'?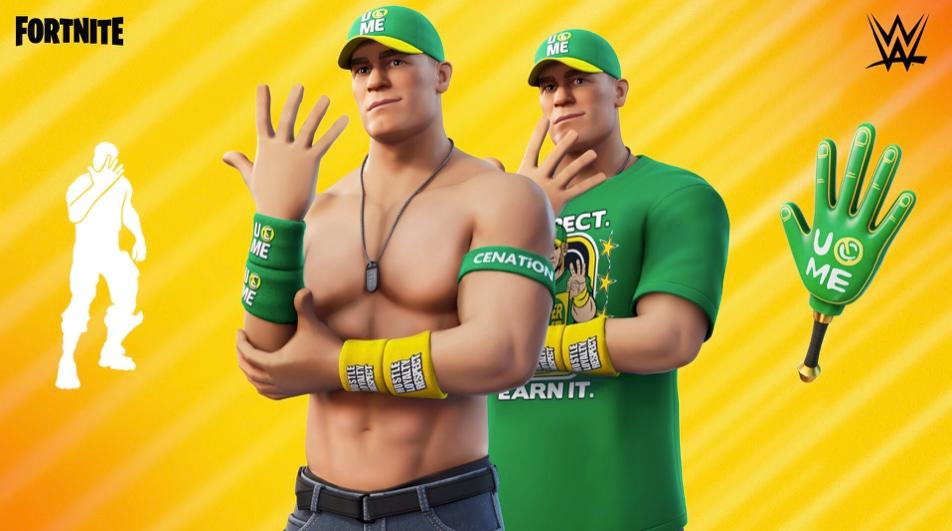 It's the WWE and Fortnite crossover many have been waiting for — John Cena has finally made his way to the popular online battle royale game. While Fortnite is known for its many collaborations with big media franchises and celebrities, this is the first time the wrestling icon has made an appearance in the game with two outfits that players can get.
These items will only be available for a limited amount of time, so here's how to get the John Cena skin in Fortnite.
Article continues below advertisement
The John Cena skin launches in 'Fortnite' at the end of July.
John Cena fans can pick from one of two outfits to dress up their player with once the new skins drop. Pick between his Entrance Gear and his Ring Gear so you can choose whether you want to play for the shirts or the skins in your next match.
The outfits will be available in the Fortnite eShop starting July 28 at 8 p.m. EST, where players can then buy the new gear with their V-Bucks. Buying the outfit will give you the Entrance and Ring Gear, as well as the WWE Championship Title Back Bling.
Article continues below advertisement
In addition to this new set of skins, players will also have the opportunity to purchase other John Cena-inspired accessories for their character. There will be a Five Digit Slapper Pickaxe adorned with John's infamous "U Can't C Me" line, as well as the U Can't C Me Emote.
While none of the skins or accessories will actually allow you to turn invisible, they will allow you to show your support for the famous pro-wrestler-turned-actor in the game.
Unfortunately, it does not appear that there will be a way to obtain any of these items without using V-Bucks, meaning you'll either have to save yours to make this purchase or purchase some using real money.
For those who play Rocket League, Epic Games is also bringing john Cena Octane decals to the game, also launching on July 28 in the Rocket League eShop.
These skins will only be available for a limited amount of time, so you'll want to be sure to get them while they're available.