Teach Your Pokémon Powerful Moves in 'Scarlet' and 'Violet' With TMs
For the first time ever in a Pokémon game, you can craft TMs, giving you access to more TMs than normal. Here's how to get them in 'Scarlet' and 'Violet.'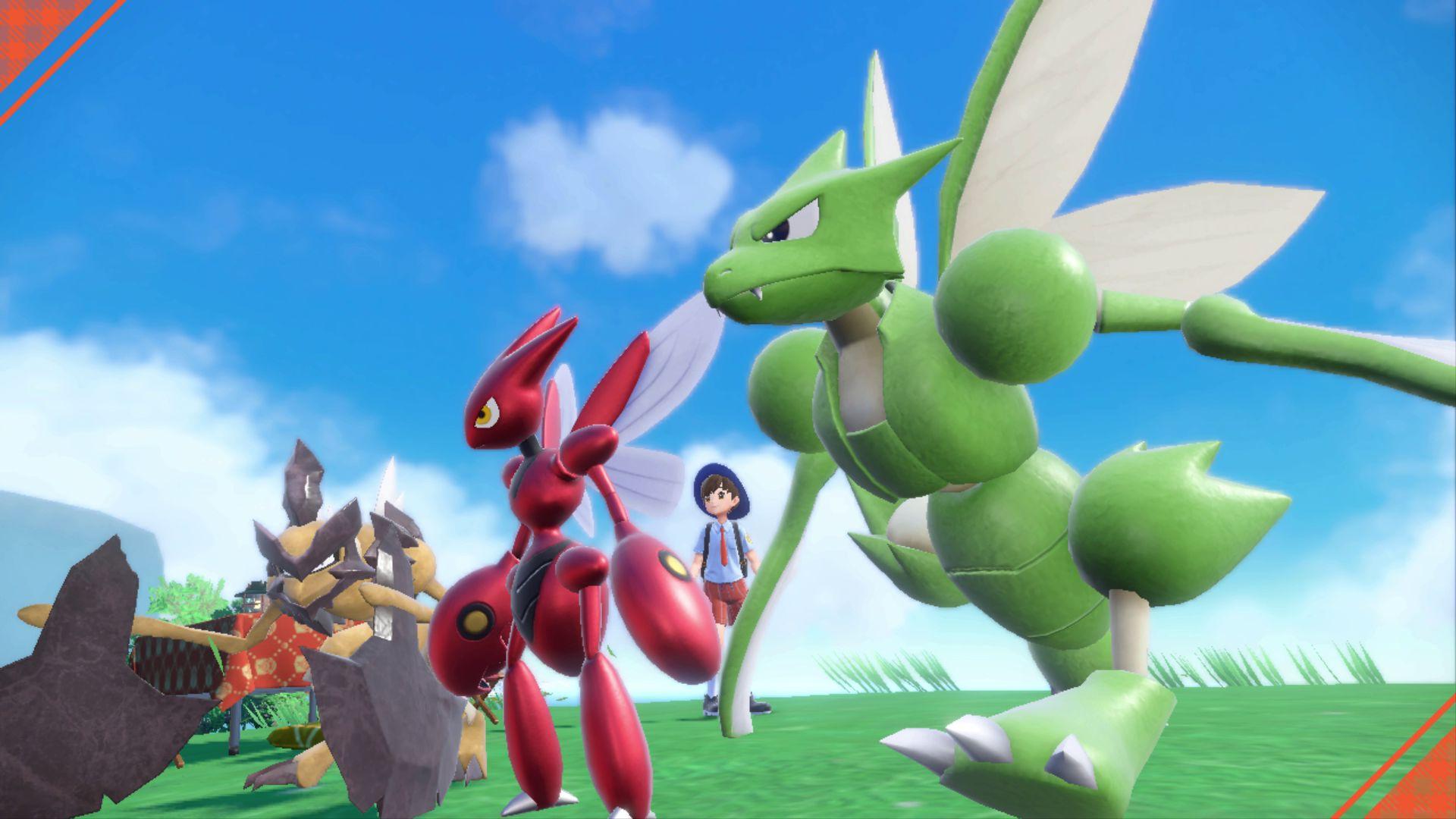 Technical Machines, or TMs, have long been one of the most useful resources in any Pokémon game. These items will teach your Pokémon particularly powerful moves, allowing them to learn moves that they traditionally may not have been able to. Historically, certain ones are harder to obtain than others, and you'll often have to defeat gym leaders or make significant progress in the game to get useful TMs.
But how do you get TMs in Pokémon Scarlet and Violet? The new game switches it up.
Article continues below advertisement
You can craft TMs for the first time in 'Pokémon Scarlet' and 'Violet.'
Just like in every other Pokémon game, players will be able to find TMs scattered around the region in PokéBalls lying on the ground. You'll know it's a TM as opposed to another item as the PokéBall will glow with a golden light instead of the traditional red. But for the first time in the franchise's run, players will also have the ability to craft many of the TMs in the game, giving them the ability to stockpile them to teach to their Pokémon whenever.
Article continues below advertisement
Since TMs are destroyed after their use, players often have to be incredibly careful about how they use them. Many of them could be purchased again at specific locations in previous games, but some were pricier than others, making them difficult to obtain in some cases.
In Pokémon Scarlet and Violet, however, players have the opportunity to craft their TMs, giving them the ability to make as many copies of the same TM as they'd like — so long as you have the correct materials.
All of the TMs require various resources to craft. Some of these resources may be given to you by different NPCs, while others can be obtained by catching Pokémon. Every Pokémon caught gives the player certain materials, which can either be sold to the TM Machine or used to craft TMs.
Article continues below advertisement
How to get LP in 'Scarlet' and 'Violet.'
LP, or League Points, can be earned in a variety of ways in Pokémon Scarlet and Violet, though almost all of them have to do with battling. League Points are directly tied to Terastallizing; you'll earn them by completing Tera Raid Battles or by battling the various Terastallized Pokémon you'll find throughout the region.
You can also earn LP by defeating members of Team Star, as they often have Pokémon that they Terastallize during battle.
If you're really short on LP and need a certain amount to craft a specific TM, you can also sell your extra resources to the TM Machine at any PokéStop.
Though it's possible to obtain TMs without crafting them, if you're looking to craft any of the recipes you have, you'll need to have some LP stored up in addition to the various materials necessary.
Pokémon Scarlet and Violet are not available exclusively for the Nintendo Switch.