Farm Tarantulas by Turning Any Island Into a Tarantula Island in 'Animal Crossing'
The tarantula island in 'Animal Crossing' is the most profitable resource island in the game. Here's how to make any island into a tarantula island.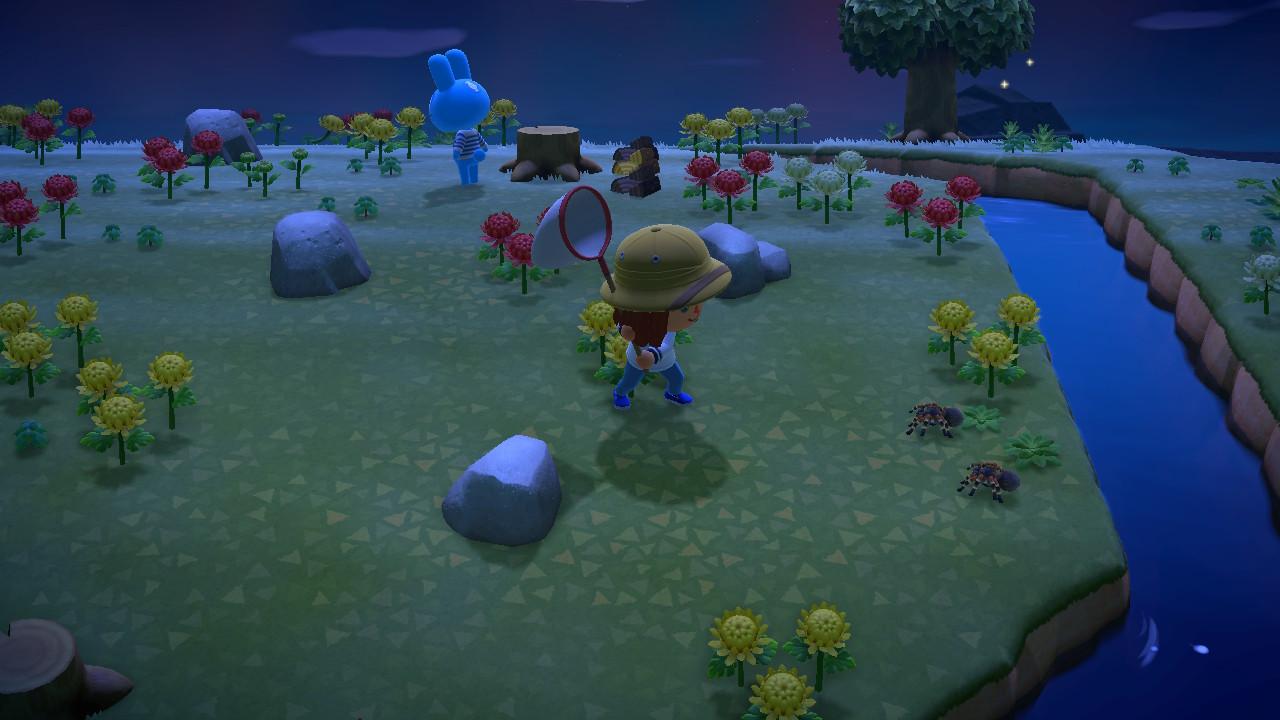 Animal Crossing: New Horizons is probably the most wholesome game of 2020. The entire point of the island life sim is to catch bugs and fish while you expand your house and improve your island, making it an easy destresser for even the most stressful of days.
But if you play at night, you know the only thing you need to be afraid of in the game is the tarantulas.
Article continues below advertisement
That's right, those furry spiders have a place on your island. Not only are they unsettlingly large, but they will chase after you if you get too close. In New Horizons, it's not just wasps falling from trees you have to run from — this time around, the creators have added an eight-legged beast to the mix.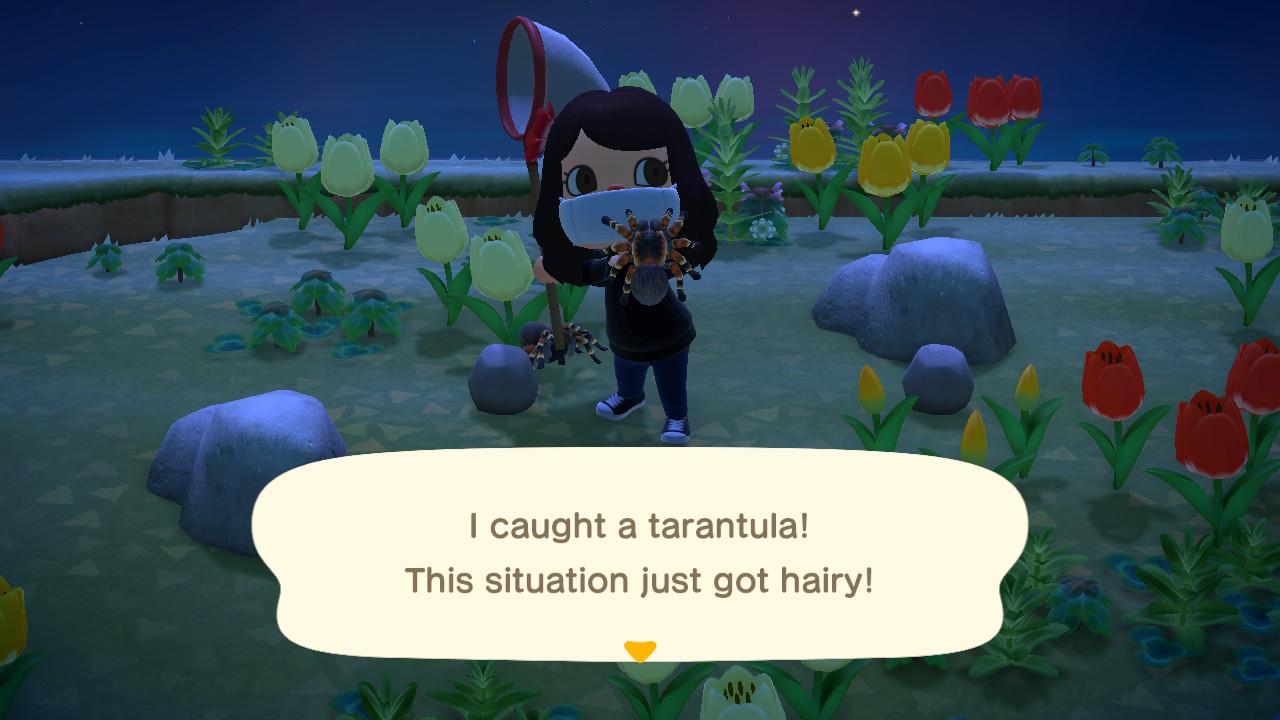 Article continues below advertisement
If you manage to catch one of these beasts after (or if you're lucky, before) they charge at you, you'll know Timmy and Tommy Nook will pay a pretty penny for them. That's why the tarantula island is the most valuable resource-gathering island you can find with a Nook Miles Ticket.
But every trip to an island is a gamble and the likelihood of finding the tarantula island when you need it is slim. Luckily, there's a way to make any island you visit a tarantula island with just a little bit of work.
How to make any island a tarantula island on 'Animal Crossing':
The most common island you'll visit is one that's basically a smaller version of your own island. These islands have the same native fruits and flowers as yours, meaning there aren't any new resources to gather. These are great if you're looking to stock up on more wood or iron, or you just want somewhere new to fish — but other than that, these islands are useless.
Article continues below advertisement
If you were hoping to use the 2,000 Nook Miles you spent on the ticket to turn in a large profit, lucky for you there's a way to turn any old island into a tarantula island. Just remember this only works after 7 p.m., when Tarantulas are active in the game.
First, you'll want to pick all of the weeds and flowers on the island. Don't dig up the flowers by their roots, just pluck the bulbs so the bugs don't have anything to land on.
Article continues below advertisement
Then, you'll want to chop down all of the trees and dig up the stumps. This is because the leftover stumps also house certain bugs, which will slow the spawn rate of the tarantulas. You don't have to fill in the holes left behind if you don't want to, but it might become a hinder if you need to run away really quickly from one of the creepy crawlies.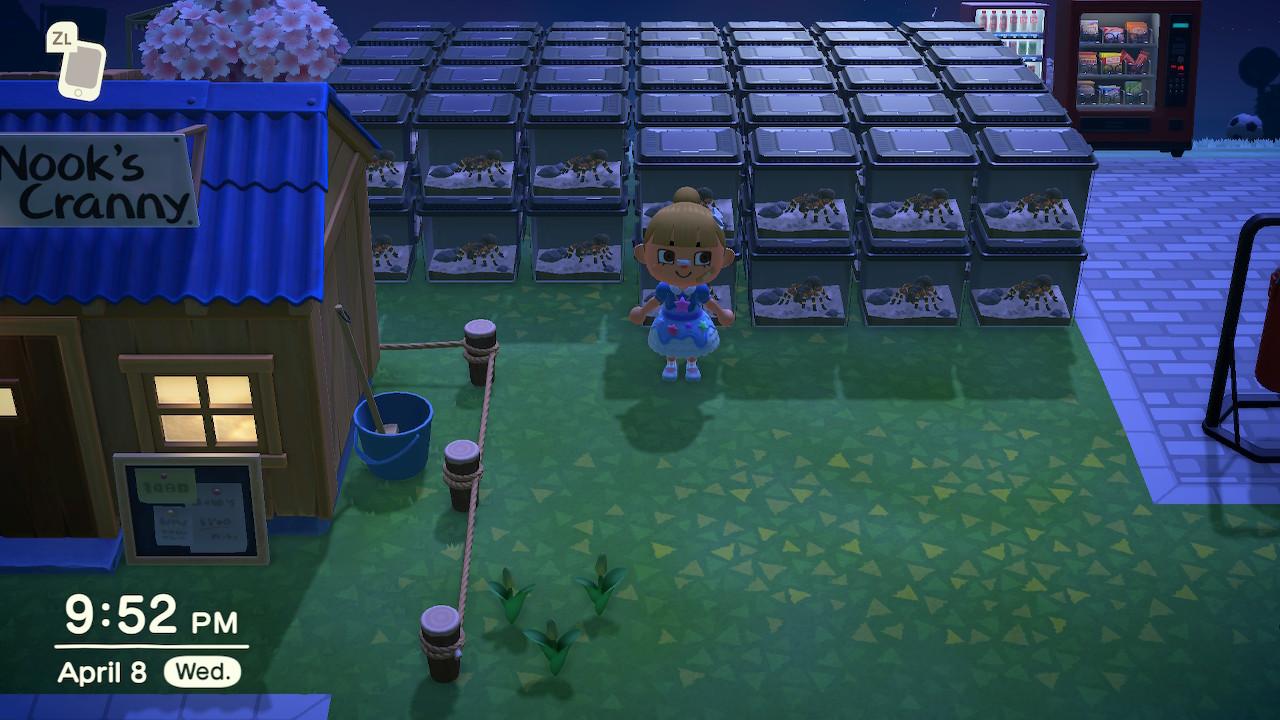 Article continues below advertisement
The last step is to smash all of the rocks on the island, which you can do by eating a piece of fruit. If the island you're on houses a fruit different than your own island's native one, we recommend eating the coconuts, as they're not as profitable.
Doing all of this will remove spawn points for a lot of the other creatures that are more likely to appear on these islands, leaving only tiger beetles, wharf roaches, and tarantulas. Since both wharf roaches and tiger beetles have a higher spawn rate than tarantulas, you'll have to regularly scare them off to encourage the tarantulas to spawn.
Article continues below advertisement
Make sure to dump your pockets before beginning this process so you'll have room to continuously catch them. Bring them back to Nook's Cranny for a whopping 8,000 bells per tarantula, or save them for Flick, who will pay 12,000 bells each.
If you're worried about getting bit while you're farming, don't — after fainting, you'll still wake up on the island and can continue your hunt, no matter how many times you faint.