Concrete Is One of the Most Versatile Building Materials in 'Minecraft'
One of the most useful and fun building materials in 'Minecraft' is concrete, and if you wanted to know how to make it, we've got you covered.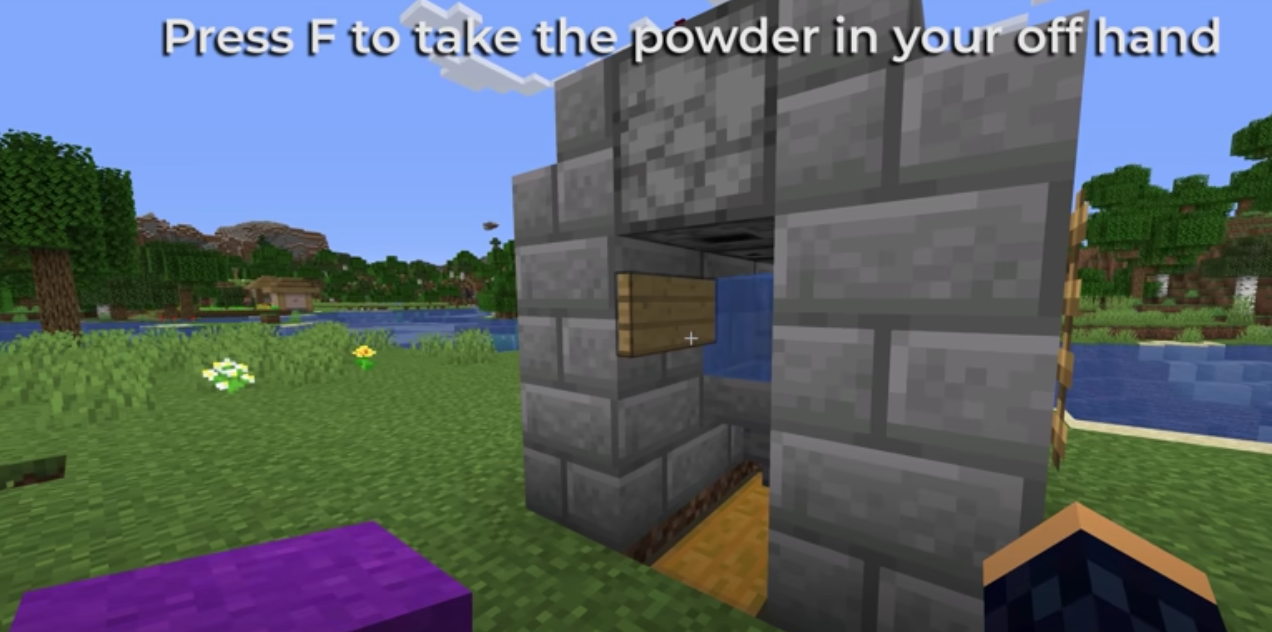 While there are tons of fun things to do in Minecraft, like beefing up your weapons, raising animals, and even enabling cheats and wreaking all kinds of chaos, the heart of the title is arguably in its building. Heck, it's listed right in the title. "Crafting" the materials for building cool structures is a process in itself, and one of the most multifaceted composites in the game is concrete. Here's how to make it.
Article continues below advertisement
Here's how to make concrete in 'Minecraft.'
There are plenty of different materials Minecraft players can use to make in-game structures, but there's arguably one item in the game that offers players the most customization when it comes to crafting a house, fortress, or homage to "Brutalist" architecture, and that's concrete.
What makes concrete so great in the game is how customizable it is. It comes in 16 different colors, can't catch fire, and doesn't require any complex items to craft. The thing is that you can't just go around crafting concrete blocks. What you'll have to do first is make concrete powder. Then, when you mix this powder with water, you'll be able to form it into a block.
Article continues below advertisement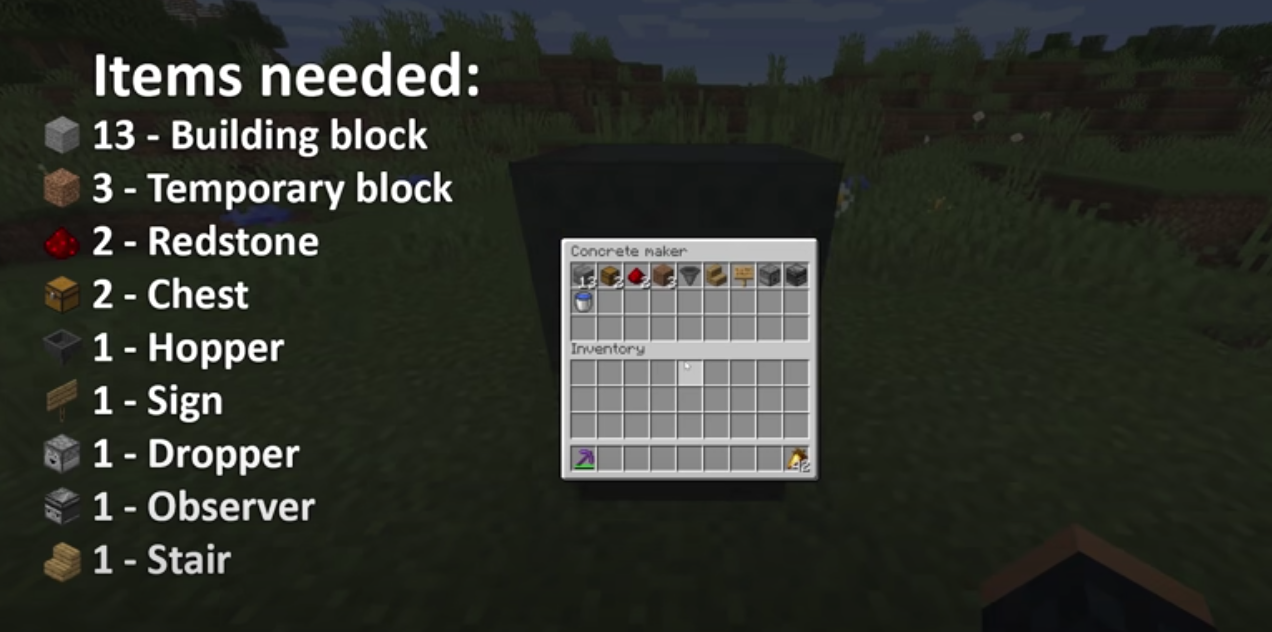 Here's how to craft concrete powder in 'Minecraft.'
You'll need three items in order to make concrete powder:
One dye
Four sand
Four gravel
The color of the dye will determine the color of your concrete block, and since the game offers 16 different colors, you can get really creative with how you want your structure to look.
Article continues below advertisement
Once you have these items, you're going to want to head on over to your crafting table. In the top three slots, put the singular dye and then two sands. Beneath them, place two sands and one gravel, and in the bottom-most row place the remaining three gravels.
Article continues below advertisement
This concoction will result in eight concrete powders, but that doesn't mean you'll get eight concrete blocks. All of that creates just a singular concrete block that'll match the color of the corresponding dye you used.
While this can be a time-consuming process depending on how big of a concrete structure you want to build, the good news is that these items are fairly easy to get your hands on and are plentiful in the game. You'll be able to head to any beach to mine for sand and gravel (sand especially).
Article continues below advertisement
If it's gravel you're only looking for, then going on over to Windswept Gravelly Hill areas will get you covered. If you're trying to get your hands on more dyes, that's not too hard either. You can usually craft Dyes from Flowers, which you can thankfully pluck in the wild or just grab whenever you want with your own garden.
Article continues below advertisement
Here's how to mix concrete powder with water in 'Minecraft.'
Once the concrete powders are crafted, all you need to do is drop the blocks into a body of water. They will soak up the liquid and then congeal into a singular concrete block. Then, all you've got to do is mine the concrete block, and voila! You've got yourself a nice block of the stuff you can go on and use in your builds.
These are the properties of concrete in 'Minecraft.'
The composite is regarded as one of the better building materials in the game. Again, it's not flammable and even has a higher hardness rating than stone. However, one advantage stone has over the substance is its blast resistance, so make sure you pick the right material for the structure you want in the game for how you intend to play.