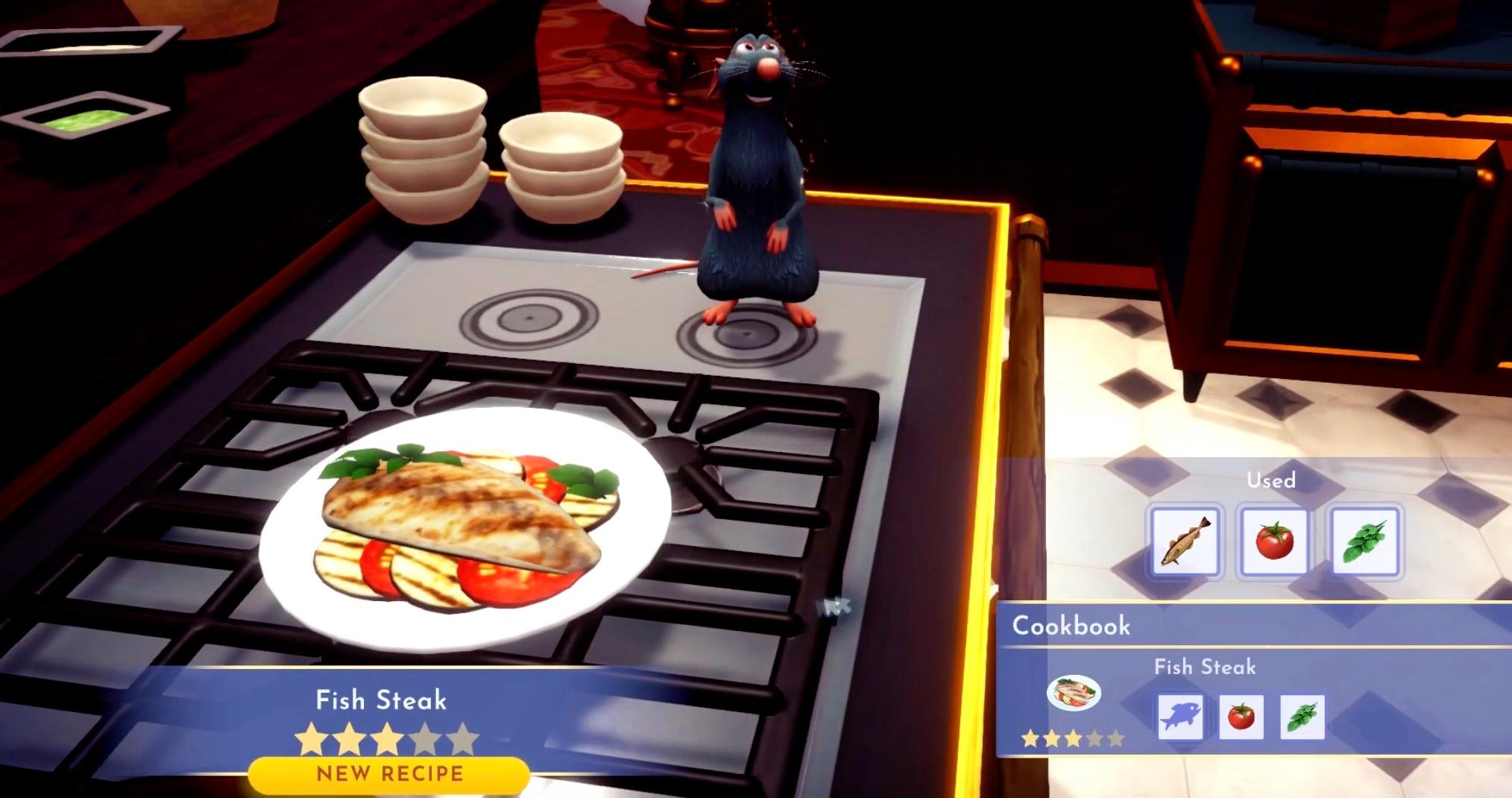 Everything You Need to Make a Fish Steak in 'Disney Dreamlight Valley'
Though Disney Dreamlight Valley is still technically in early access, plenty of players have been exploring new life sim game featuring your favorite Disney characters.
In addition to slowly restoring the town as you go, there are also various tasks to complete that involve growing crops, building items, and cooking recipes. Thanks to Remy from Ratatouille, you can learn to make a variety of dishes to either eat yourself or give to different characters.
Article continues below advertisement
The meals you make in Disney Dreamlight Valley can vary in quality, ranging from one to five stars, Obviously, one star meals will require fewer ingredients and will be fairly simple to cook, while five star meals will require some serious gathering to be completed.
A fish steak is only a three star meal, but you'll still need to do some gathering before you can make it. Here's what you need to know to make the fish steak.
Article continues below advertisement
How to make a fish steak in 'Disney Dreamlight Valley.'
Thankfully, this meal is actually pretty simple to make, so long as you have the necessary tools and ingredients. To start, you'll want to make sure you have access to a stove, either by having one in your home or by borrowing the one at Chez Remy. As is the case with most dishes you'll make in the game, you'll also want to make sure you have coal to power the stove.
To make a fish steak, you'll need these ingredients:
This is truly all that is needed in this three-star recipe, and each of these ingredients can be acquired with minimal effort. You can use any fish that you obtain by fishing in the waters, while basil and tomato are both ingredients that can be grown in your garden.
Once you have one of each of these items, you can begin the cooking process.
To make the fish steak, you'll want to interact with the stove. Choose the fish, tomato, and basil from your inventory and drop them in the pot. Select "Start cooking" (which will use one of the coal in your inventory) and voila! You officially have a fish steak.
Once you've made this recipe once, it'll unlock in your recipe book, allowing you to make it as many times as you'd like.