iOS 14 Now Features Mentions in iMessage — Here's How to Use It
iOS 14 brings in the ability to mention people in group chats. Here's how you can get that done and why it's helpful. Keep reading for more.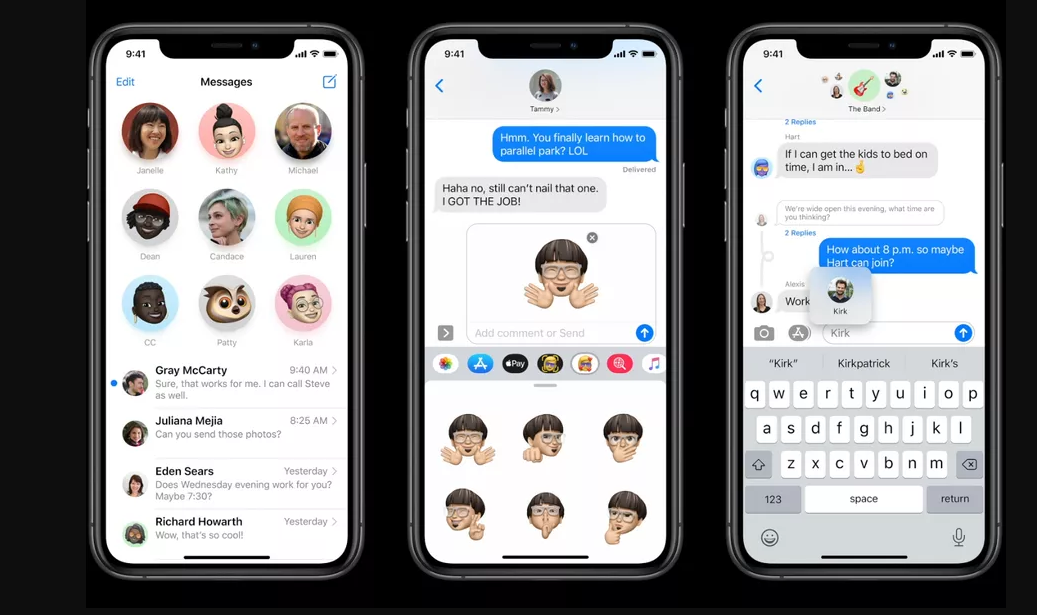 Group chats can go from being incredible to one of the most annoying and miserable experiences in all existence. An endless barrage of people one-upping themselves with inside jokes, contributing random GIFs, and asking the same questions over and over again, along with incessant memes polluting your phone's notifications are a nightmare. If you can relate to those group text experiences, then you might want to know how to mention someone in iMessage on iOS 14.
Article continues below advertisement
iOS brings in a slew of new features: a handy list.
Apple's latest iteration of its popular mobile operating system packs a slew of new little tricks:
Redesigned and expanded widgets list
An App Library for better organization
Compact User Interface, like the "picture in picture" feature from Android
Improved Search
Pinned Conversations in Messages, inline replies, setting group chat photos
New Memoji hairstyles, clothing features, etc.
Maps improvements which includes locations of speed cameras, congestion zones, etc.
Translation updates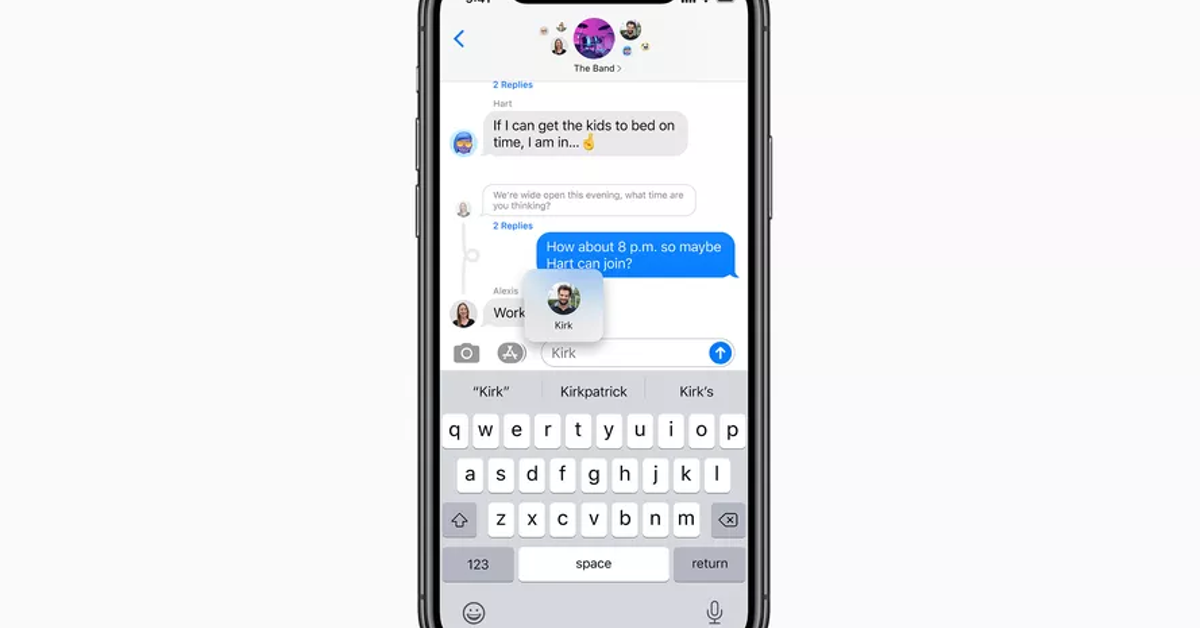 Article continues below advertisement
Increased Siri functionality
Home can do more with smart appliances
Improved Safari experience
Sharing virtual "Car Keys", creating temporary ones so people can borrow your car.
Car Play UI and feature improvements
App Clips
New AirPods features
Improved Privacy
And those are just some of features offered in the newest update to users — you can check out the full list here.
How do you mention someone in iMessage on iOS 14?
If you've been a longtime WhatsApp user who utilizes the platform for group messages, then you're probably very familiar with "@'ing" people in mentions. It's a great way to catch people's attention in a hectic group text, and now, Apple is offering this functionality too.
So here's how you mention someone in your chat:
Article continues below advertisement
Open Messages
Choose the group chat you want to Mention someone in
Type "@" before the person's name in the chat. Let's say the person's name is "Mustafa," then write "@Mustafa."
Write the message and send it as normal and there you go, you've just mentioned someone.
Article continues below advertisement
How to set up specific alerts for @mentions in iMessage on iOS 14.
Maybe you need to mute a group chat because there's just too much going on in it, but you don't want to miss out on any specific mentions that reference you.
While @Mention notifications are active by default, if you wanted to disable them or make sure they're on, here's what you gotta do:
Open Settings
Open Messages
Turn Notify Me on/off under "Mentions."
Article continues below advertisement
How to use inline reply to respond specifically to a mention.
Let's say if you want a sidebar conversation that doesn't concern everyone else in the group chat, or you want a lot of relevant information to stay in one place so everyone else doesn't get notified (but people can see this convo and join in if they like), all you need to do is:
Open the Messages app
Pick your desired group chat
Long press on the message you want to inline respond to.
"Reply" will come up as an option, hit it.
Article continues below advertisement
Voila! And that's it. Have you updated to iOS 14? Or are you holding off for a while, or maybe you're an Android user, or you like to keep it old school and use a flip phone?