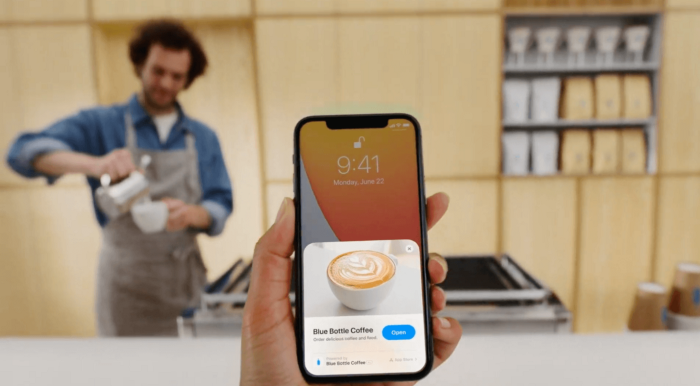 App Clips in iOS 14 Are a Creative Solution to a Long-Standing Mobile Problem
Balancing operating system updates is a pretty tricky business. On the one hand, you've got long-term users who've managed to become familiar with the interface a particular software development team has created and they want to see it fleshed out more. Then there's the ever-changing landscape of technology that's advancing at an exponential rate. On the other, you want to ensure your OS is streamlined, and iOS 14's NFC tag reader now accessing app clips is a step in that direction.
Article continues below advertisement
NFC tag readers can download partial apps, or "App Clips," to ensure your phone isn't getting bogged down.
Isn't it annoying when you download a specific company or product's application, only for it to be a carbon copy of a web page? Then there's the added frustration of installing a full-featured app on your phone and then having to go through settings to turn off all the incessant notifications that begin to clog your phone.
No, Google Photos, I don't need to know every 10 minutes when a photo was backed up, just do your damn job and leave me be.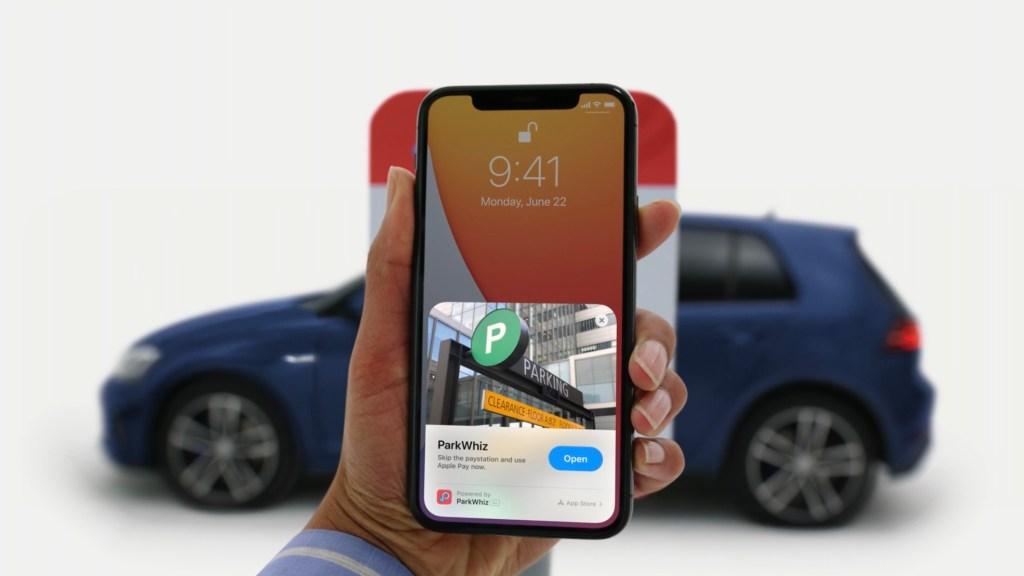 Article continues below advertisement
Then there's the added bloatware associated with some mobile applications that are always running in the background, gobbling up your RAM and draining your battery life. Some of the biggest offenders of this are Facebook's applications, but there are plenty of other apps that we use so infrequently that we find ourselves installing and reinstalling them periodically throughout the year.
It's all very annoying, but the use of NFC tag readers to access "App Clips" can change that.
iOS 14 has provided support for users to download these "clips" of apps, instead of the full package, for specific functionality or one-time use. Apple writes, "App Clips are a great way for users to quickly access and experience what your app has to offer. An App Clip is a small part of your app that's discoverable at the moment it's needed. App Clips are fast and lightweight so a user can open them quickly."
Article continues below advertisement
The company continues, "Whether they're ordering take-out from a restaurant, renting a scooter, or setting up a new connected appliance for the first time, users will be able to start and finish an experience from your app in seconds. And when they're done, you can offer the opportunity to download your full app from the App Store."
Article continues below advertisement
Let's say you don't drive into the city much but want to pay for parking when you do. You're running late, but now you have to download a specific parking app, input all of your credit card information, get a confirmation email, not to mention put in your license plate info and all that jazz. App clips can handle payments through Apple Pay, which removes one of those steps, and gets rid of having to wait for the entire app to install.
You'll be able to access just the "park and pay" section of said app and you're good to go. And it can all be activated through an NFC tag reader, place your phone close to the parking stall and voila. You can even do the same for renting a bike, or maybe registering a fancy new coffee machine, or even finding a PDF guide for that damn piece of IKEA furniture quickly and accessing video tutorials on your phone. No need to download the full app, people.
Article continues below advertisement
What do the green and orange dots mean on iOS 14?
A jarring new feature iPhone users may have noticed with the iOS 14 update is the "dots" that appear on the top of the screen, colored green and orange. When it comes to smartphone security, there are fewer devices that are harder to crack than Apple's, which is why they're still the preferred devices of major corporations (RIP Blackberry).
So it would make sense that iOS implemented quick-and-easy-to-spot software protocols that let users know when their cameras and microphones are on.
Article continues below advertisement
The green dot means that your video camera is live, and the orange dot that your mic is active. So if you were wondering what those little spots were, wonder no longer.
How can you activate the NFC tag reader on iOS 14?
It's pretty simple, here's all you have to do:
Go to Settings
Open Control Center
You'll be met with a bunch of options you can add to your control center
Find NFC tag reader
Drag and drop it into your control center
Go to your home screen and launch your control center screen (swipe up from bottom or drag from top right corner of the screen depending on which iPhone you've got)
You'll see the NFC tag reader icon, hit it to start using it