If You're Having Trouble Making Purchases on iTunes, Try This
"Why does my iPhone keep saying it cannot make purchases?" It's a frustration longtime iOS users expressed at one point or another.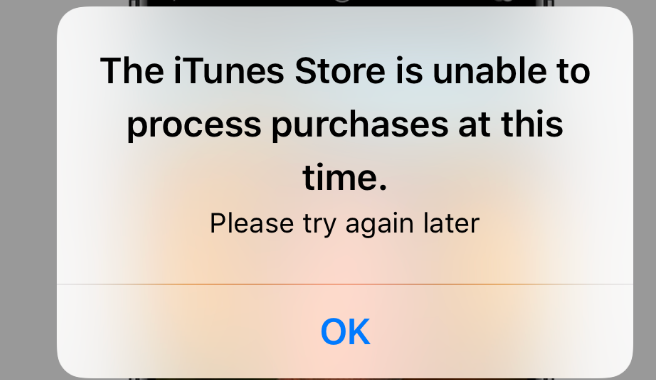 Technological advancements are a double-edged sword. On the one hand, it's ridiculously convenient whenever a new upgrade or widely-used piece of tech becomes adopted by large demographics of society. I love being able to Venmo someone instead of seeking out an ATM, and am flabbergasted whenever I come across someone who doesn't use the app.
I'd imagine similar frustrations arose for iOS users who are asking: "why does my iPhone keep saying it cannot make purchases?"
Article continues below advertisement
"Explore iTunes is unable to process purchases at this time."
There are a few reasons that this error message is popping up for people. The first being that there isn't a valid credit card signed up to your iTunes account whenever you're attempting to make a transaction on the platform, or that you've loaded your iTunes account with credits and now those funds are depleted
So the easy fix for that issue is to just assign a valid card to the account or go and add some iTunes funds. Simple.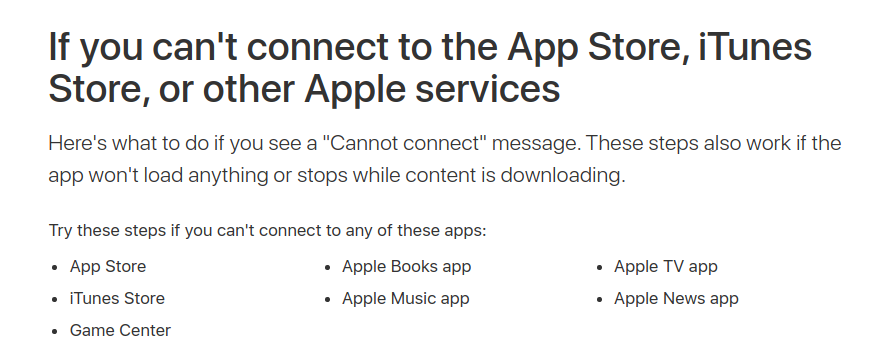 Article continues below advertisement
But why does my iPhone keep saying it cannot make purchases at this time, even when I'm not trying to buy anything?
This is another, deeper issue that has several different resolutions. Does the message pop up randomly while you're stalking your ex on social media, telling someone how wrong they are on Twitter for liking a certain political candidate, or are in the middle of a slaytacular makeup tutorial that'll raise your eyebrow game to the next level and make you the envy of every pathetic loser at the party whose decided to go the basic b route with their cosmetics?
If it does, don't worry, you're not alone and there are some fairly easy ways to stop this from happening so you can actually use your phone for all of the very important aforementioned tasks mentioned above and other less significant ones, like staying in touch with loved ones and getting work done (boring).
Apple's removed iTunes from its iPhones, but before it did that, it was the only way to load your phone with any type of entertainment.
Article continues below advertisement
Error messages tied to the app are still in the OS, however, and while there isn't an official reason as to why this still pops up, many just attribute it to a glitch in iOS, which as seen several updates over the years and thus can get a bit difficult for anyone to handle, even a trillion dollar company I guess.
The first solution: restart.
When in doubt, a device restart may be in order on your iPhone or iPad or other iOS device and that usually does the trick.
Article continues below advertisement
Second fix: touch/face ID to authorize iTunes and App Store transactions.
If you go to settings -> Touch ID & Passcode -> switch the iTunes and App Store slider to "on", you'll have a better time and that should stop the message from popping up. Then try and download a free app to see if this works and stops the message from populating your screen.
Article continues below advertisement
Update your iPhone to the latest iOS version.
If you're been holding off on updating your software because you don't want to fall victim to the gnarly business of phone slowdown purgatory, now may just be time to bite the bullet and update your iPhone to the latest version. If you're worried about a decrease in performance, don't worry, as Apple's gotten way better about iOS models only receiving updates that work well with the device.
Head to Settings -> General -> Software Update.
Ideally, you'll want to have a good amount of battery life and are connected to WiFi to get this done. So plug it in, and give your phone a few minutes to do its thing.
Article continues below advertisement
If you visit any Apple discussions forum, you'll see that a lot of people have encountered this issue. The methods mentioned above should work, but if they don't, then you may have to attempt a dreaded factory reset before ultimately making a trip to the Genius Bar.