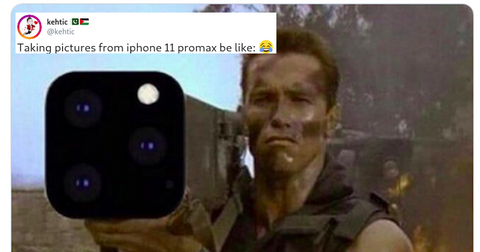 Laugh at These iPhone 11 Memes While You're Waiting in Line to Spend $1,000
By Mustafa Gatollari

Updated
Apple has just as many die-hard fans as it has die-hard detractors, and personally, I used to be part of the latter group, mainly because of practices like this. I was especially flabbergasted when the first iPhone came out. People forget that it didn't even pack 3G internet speeds when the technology was already available in flip phones. The original iPhone was incapable of sending picture messages and it couldn't even record video either!
Its 2-megapixel camera was also pretty lame, and the recessed 3.5mm headset jack meant that there was a decent chance you couldn't use your favorite pair of headphones with it. Then there was the price: $600, with a contract, for the 8gb version, with no option to expand the storage with an SD card. It also didn't have support for turn-by-turn navigation out of the box, which was a feature, that again, other phones that cost hundreds of dollars less, had at the time.
It took a few generations for the iPhone to get up to speed with other cell phone manufacturers and not only offer the same technology they did, like the ability to Bluetooth transfer any file you wanted from phone to phone and make video calls, but implement it better. 
Apple's always been at the forefront of camera technology as well, making it the ultimate selfie machine. And the iPhone 11 builds on that legacy.
These funny iPhone 11 memes will make you laugh while you're waiting in line to drop $1,000: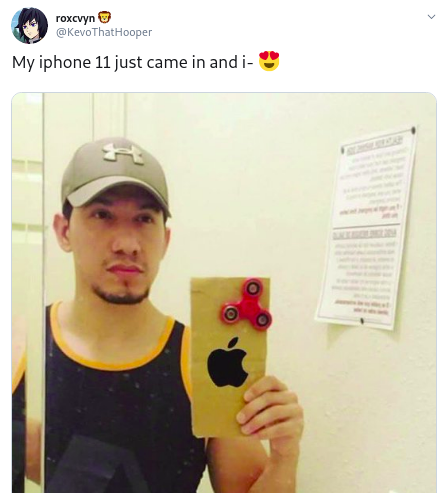 With three separate lenses in the "pro" versions of the phone, the latest piece of mobile technology from the Cupertino-based tech giant gives photographers more and more reason to ditch their point-and-shoot, and in some instances, their professional cameras, for the same device that they browse adult content on and stan BTS on Twitter during their lunch break with.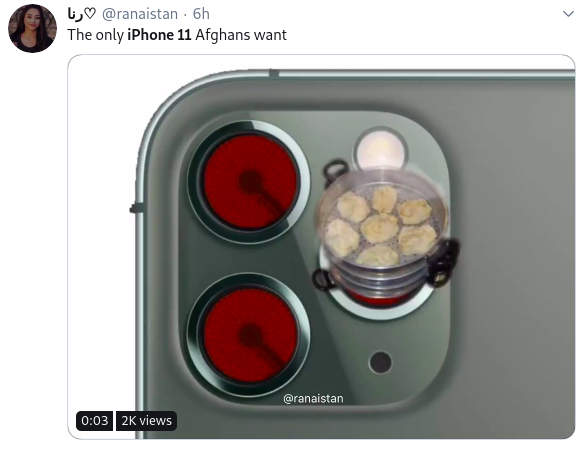 What's shocking some people is that the iPhone 11 is cheaper than the iPhone XR, a whole $50 cheaper than the XR's debut price was when the handset first came out. Now that might seem like a good deal, until you realize that the iPhone XR cost a whopping $750 when it was released.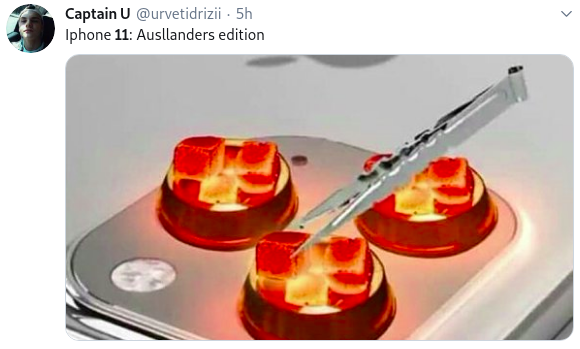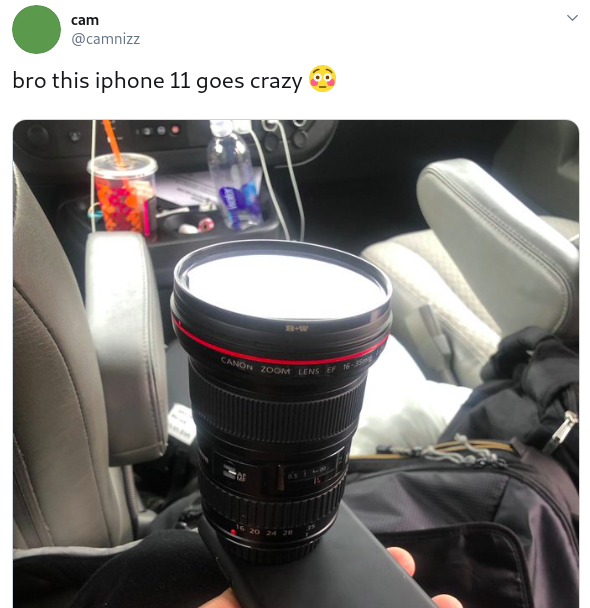 Just because it's "the norm" for top-end cell phones to cost $1,000 or more these days, doesn't mean that $700 is cheaper. It's a lot of money, like a heck of a lot of money for a product. Now I'm not saying that the XR is a bad phone. In fact, I think it's the best one that Apple's ever made. It actually is useful for making cell phone calls.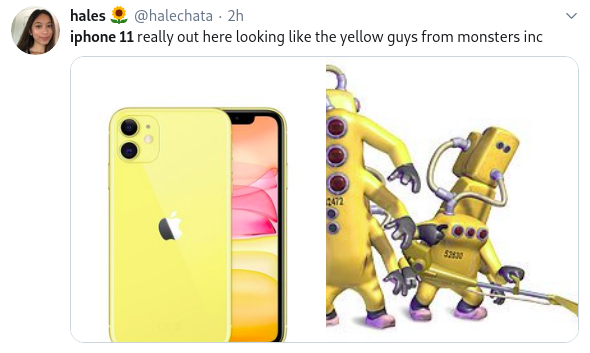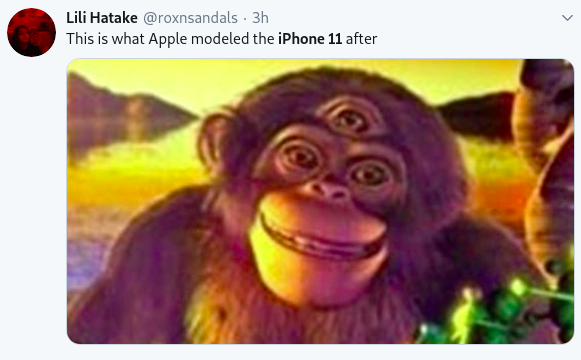 The volume's always been notoriously low on calls in previous iPhone models — a huge reason why I would always trade mine in after purchasing a new generation because, and I know this sounds crazy, but I actually like using my phone as a phone. 
But Apple's shored up that little deficiency. Their build quality also steadily improved over time and ever since the release of the iPhone 7, their phones have received dust and waterproof certifications.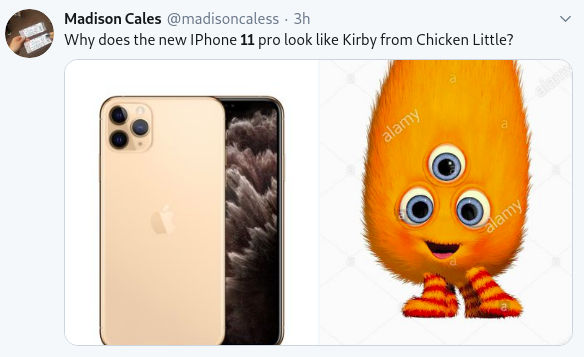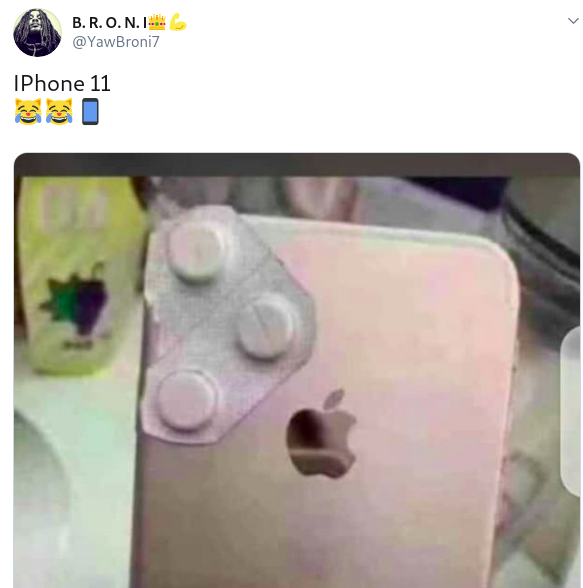 Wireless charging has been standard in iPhones and the 11 is no different, and while a slew of new features have been added to Apple's latest crop of phones, there are also a lot of things that remain relatively unchanged from the XR to the base model iPhone 11.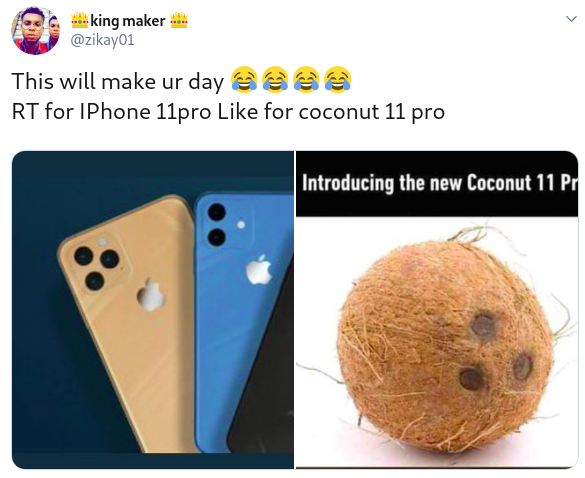 For starts, the screen on the new iPhone 11 is the same one that's used on the XR. It even has a similar body and size, but there are some key differences as well. The 11 employs the new A13 bionic chipset, and the dual-lens camera is a huge step-up (it's basically the one on the XS and XS Max). That, coupled with the new chip helps create some pretty stunning photos.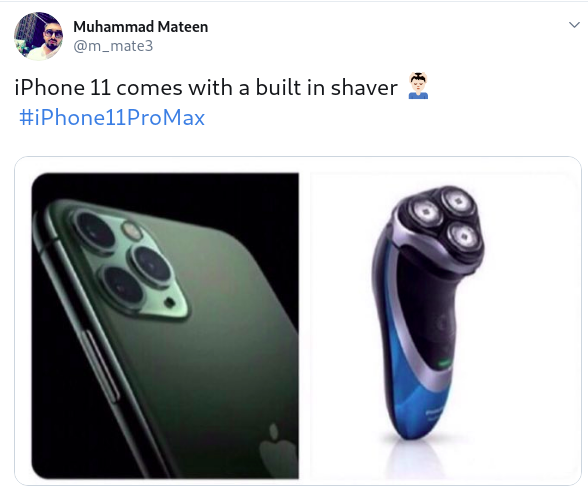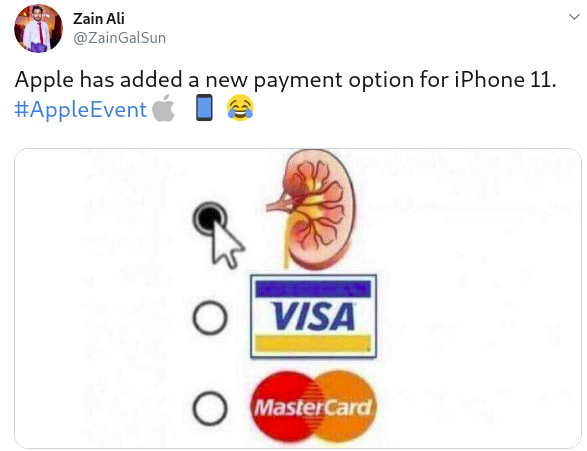 Even so, people couldn't help but make funny memes bashing the design of the new iPhones. Some folks had a grand old time comparing the 11's camera to some iconic looks.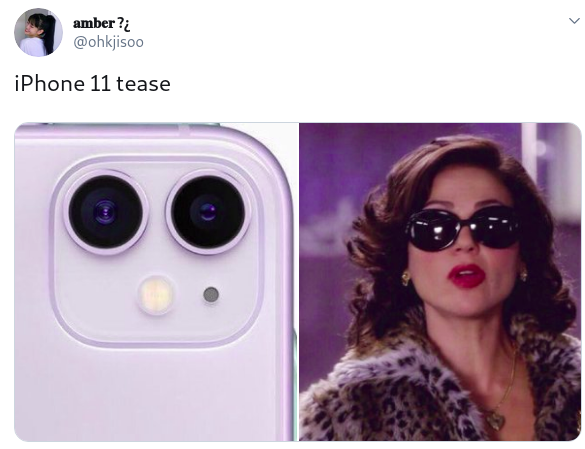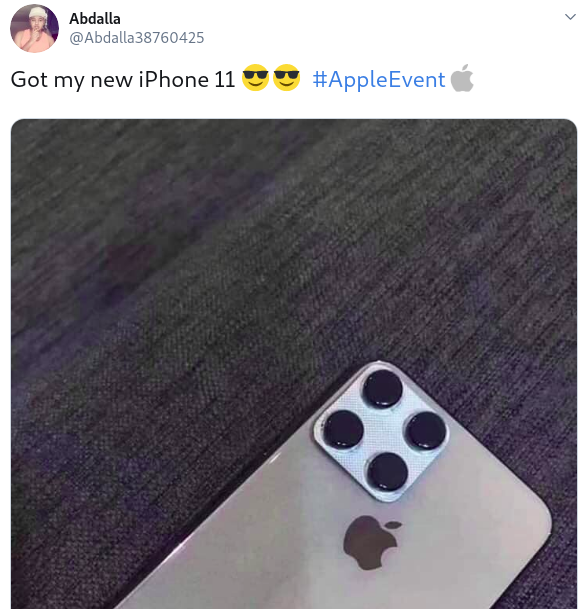 Others found their own hilarious home "upgrades" to their own iPhones. Just add a few pills or grab a magic marker and it'll look just like the iPhone 11 Pro.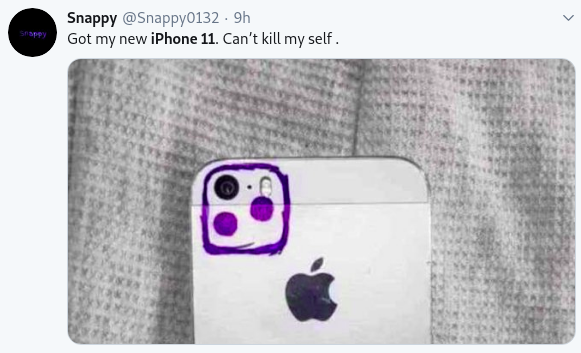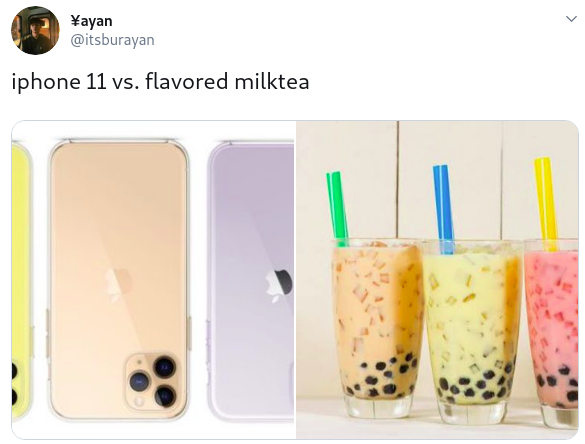 People couldn't get over the three lens design — turn the festive colors upside down and you've got yourself some delicious bubble tea.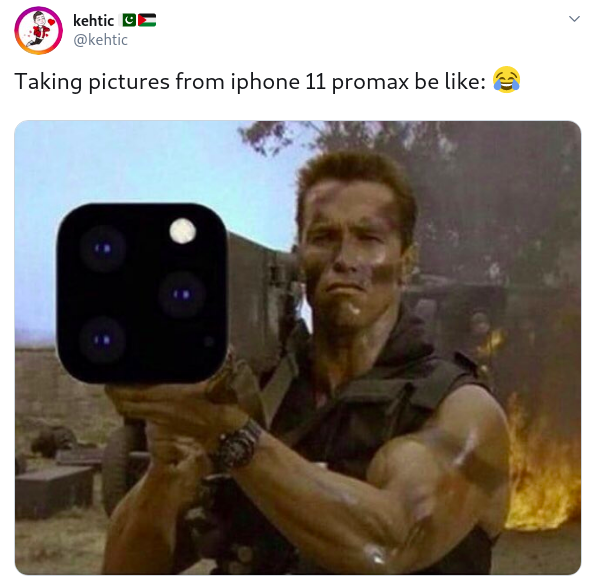 Or even better: Arnold's rocket launcher from the most triumphant piece of cinema ever made: Commando. Heck, even NPH had a few things to say about the iPhone 11.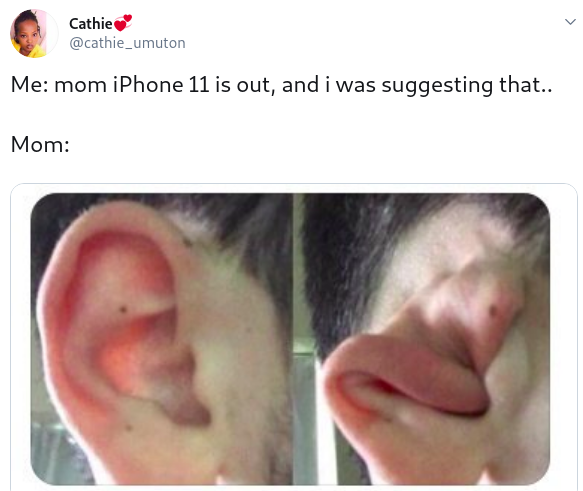 If you wanted to get that sweet tri-lens action on an Apple phone, then you'll have to fork over at least $1,000 plus tax — that's the starting point for the top-end device.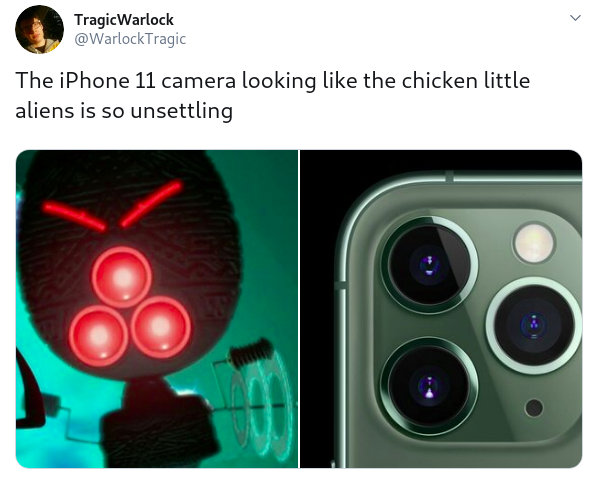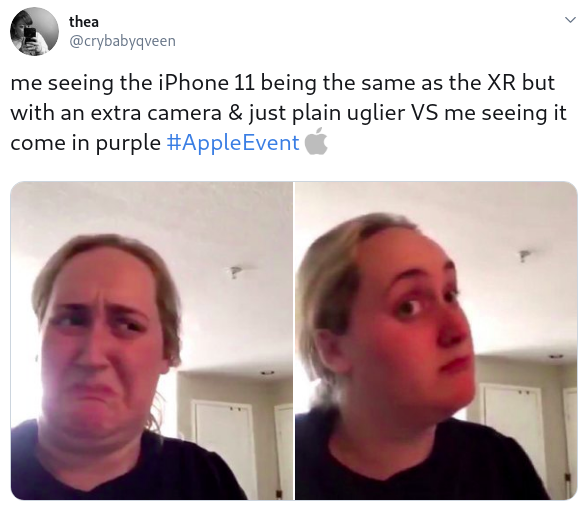 And while a lot of people weren't really that impressed with the stats that the iPhone 11 offers, others were psyched about the new color options.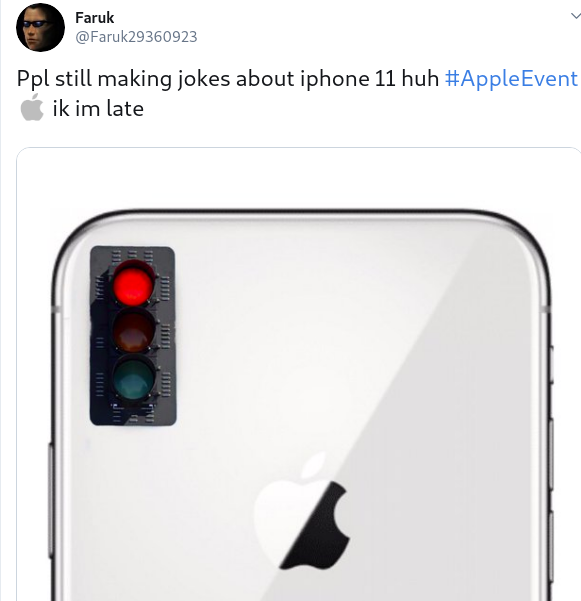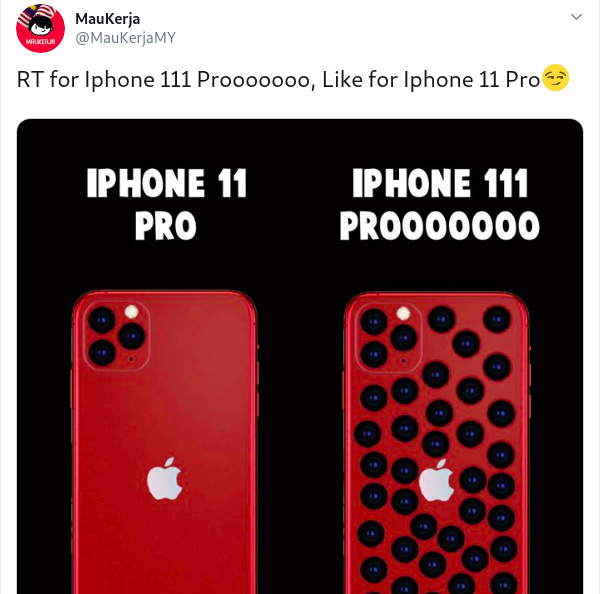 The reveal had others wondering what future iPhones would look like: Maybe just put a whole mess of lenses on the back and hope for the best, right?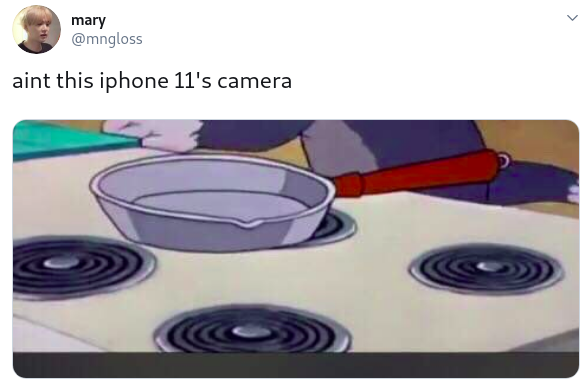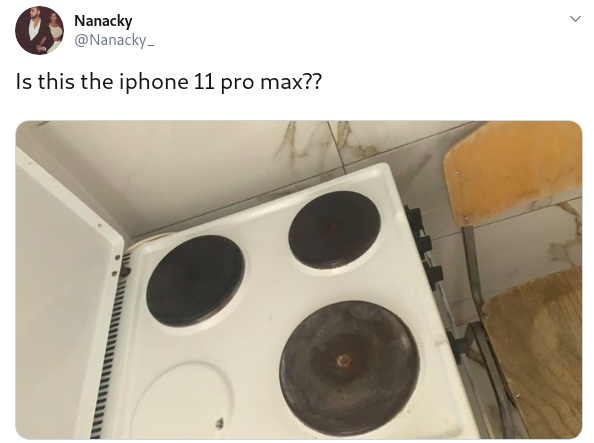 There were plenty of other memes comparing the phone's new camera set up to stove tops, or optometrist's equipment.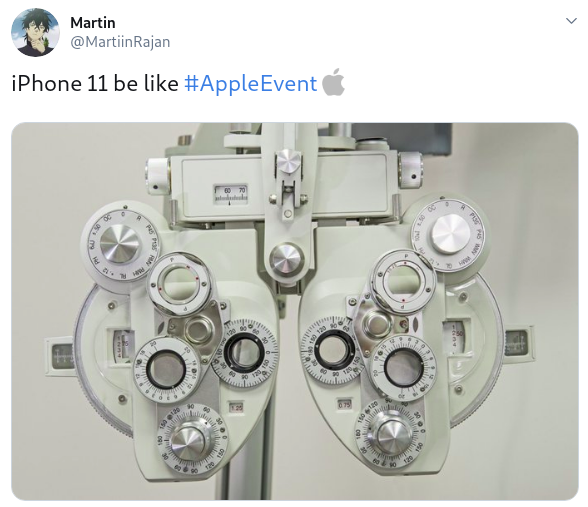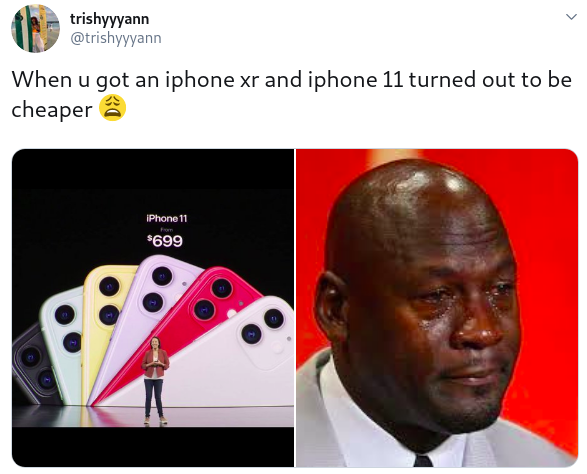 Also, let's just have a moment of silence for everyone who decided to get an iPhone XR right before the announcement of the 11. Our thoughts and prayers are with you in this trying time.