How to Host Your Own Version of 'Family Feud' Over Zoom
How to play 'Family Feud' on Zoom: where to access a free online version of the game and the steps to setting it up via video conference.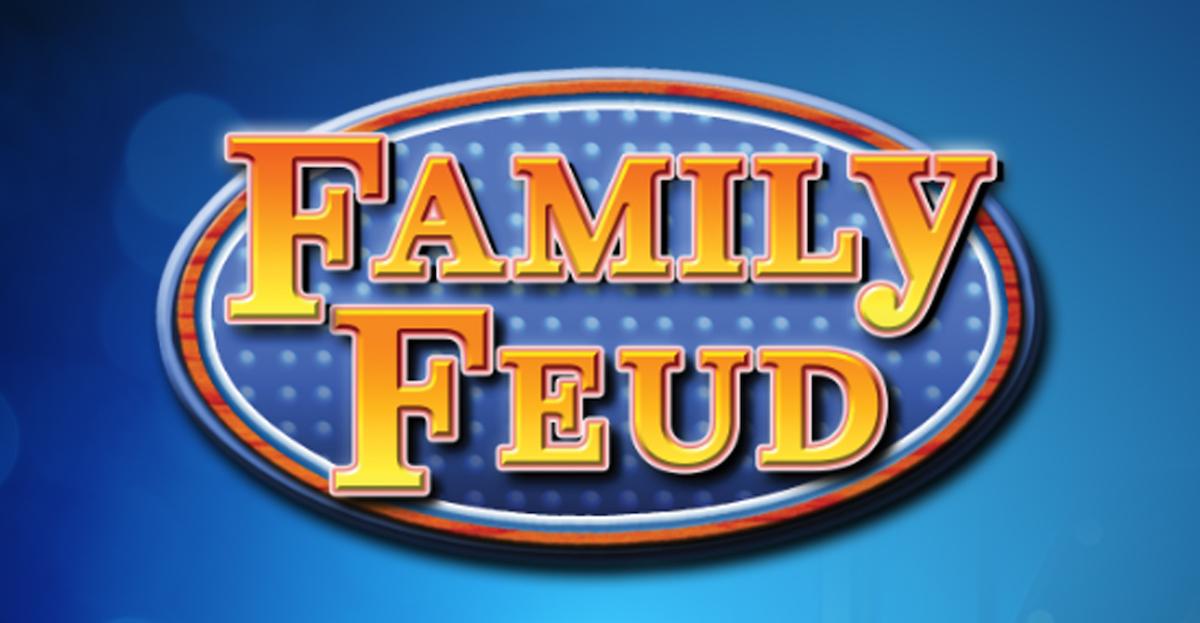 While many states across the U.S. are softening coronavirus quarantine restrictions as we move into the summer months, you may not want to congregate in large groups just yet.
One of the few upsides of the pandemic is that people have gotten more creative when it comes to connecting virtually with loved ones, including finding ways to play games like Family Feud over Zoom. Thanks to a free online option, you can construct your very own game show from the comfort of your couch (or, let's be real, bed).
Article continues below advertisement
How to play 'Family Feud' on Zoom: a tutorial.
Note: This particular game's format works best when run on a PC.
To start, designate yourself or another member of the Zoom hangout to play the role of host Steve Harvey. This person can still answer questions, but must be able to access the play-at-home version (available via the link) on their own device. They are also in charge of submitting everyone's responses throughout.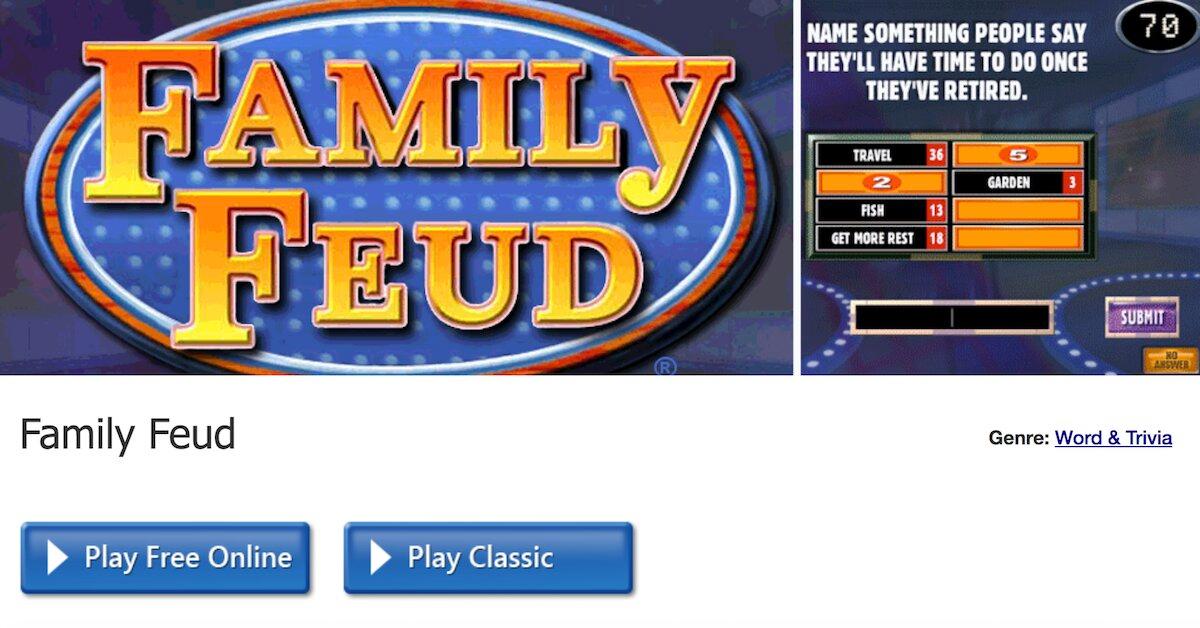 Article continues below advertisement
If you are the one operating the game, click "Play Free Online" on MSN Games' Family Feud page. Before pressing "Play Now," take the following steps to ensure that your Zoom is set up correctly:
Click the "Share Screen" button in Zoom and select the window displaying the game.
Before hitting "Share," make sure the box labeled "Share computer sound" is checked.
Double check that each participant can hear/be heard before beginning the first round.
Once the game starts, take turns shouting out potential answers to the survey questions provided. If you run out of time or your guess doesn't appear on the board, you get a strike. The round ends with either a full board or three strikes.
Article continues below advertisement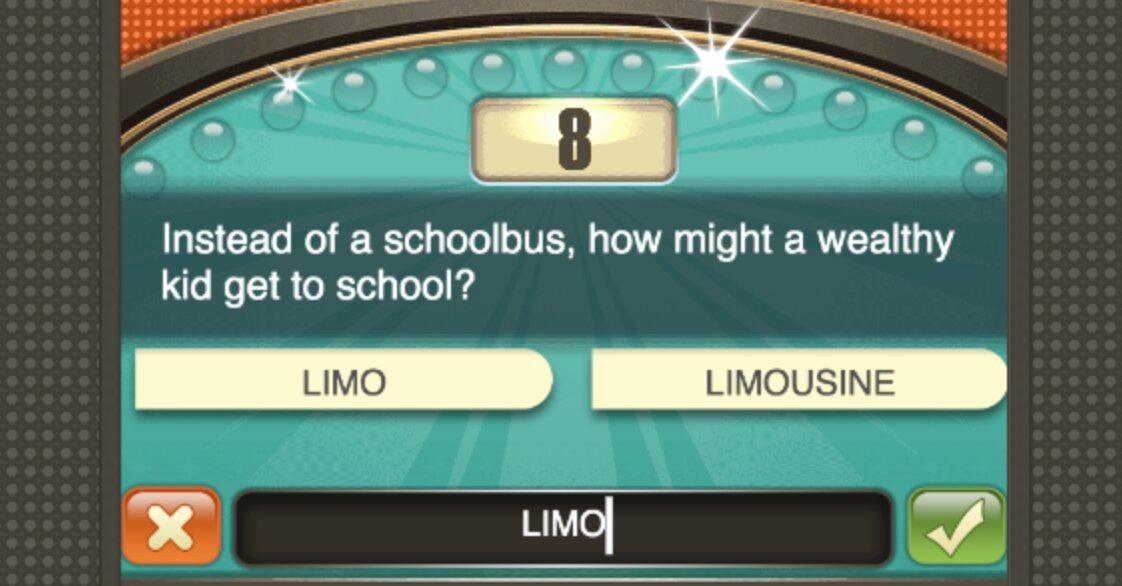 If you score high enough during the first three rounds, the game moves to Fast Money. The objective here is to give the best possible answer to five different survey questions. The closer you get to a perfect 200 points, the better.
Article continues below advertisement
Here's how you can apply to be on the real 'Family Feud'.
If you and your loved ones are interested in becoming contestants on the game show, fill out the online form and submit an audition video. "The main goal here is for your family to stand out!" a blurb under the video section reads.
"Start off by introducing your family and have each family member introduce themselves. Also tell us where you are from. Tell us something interesting or unique about yourself. Talk about your occupation, your hobbies, or anything that you think is relevant... The important thing is to show us how energetic and enthusiastic you are."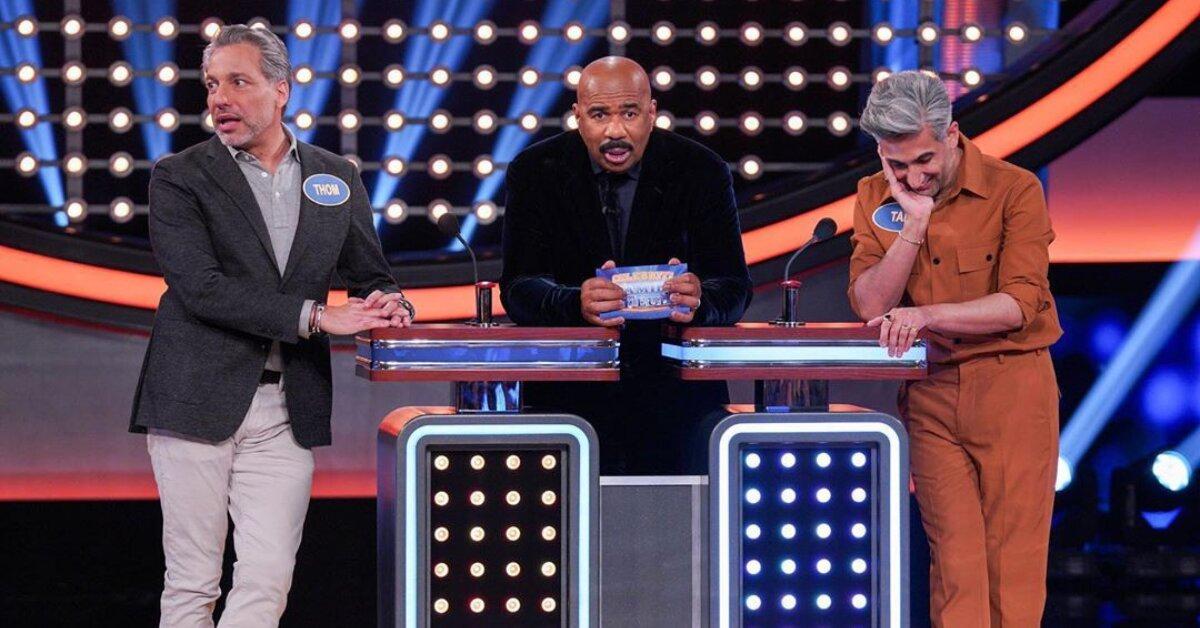 Before spending time on your application, triple check that your family meets the following eligibility criteria:
You must have 5 family members related by blood, marriage, or legal adoption.
You must be a U.S. citizen or have permission to work within the United States.
There is no age requirement to be on Family Feud, but the show suggests that contestants are 15 years or older due to the nature of the questions.
For more details, visit familyfeud.com.