Here's How You Can Play Wordle More Than Once a Day and Even Track How Well You've Done
Have you ever played a game of Wordle and felt like one game isn't enough? Here's how you can play more than once per day and track your progress.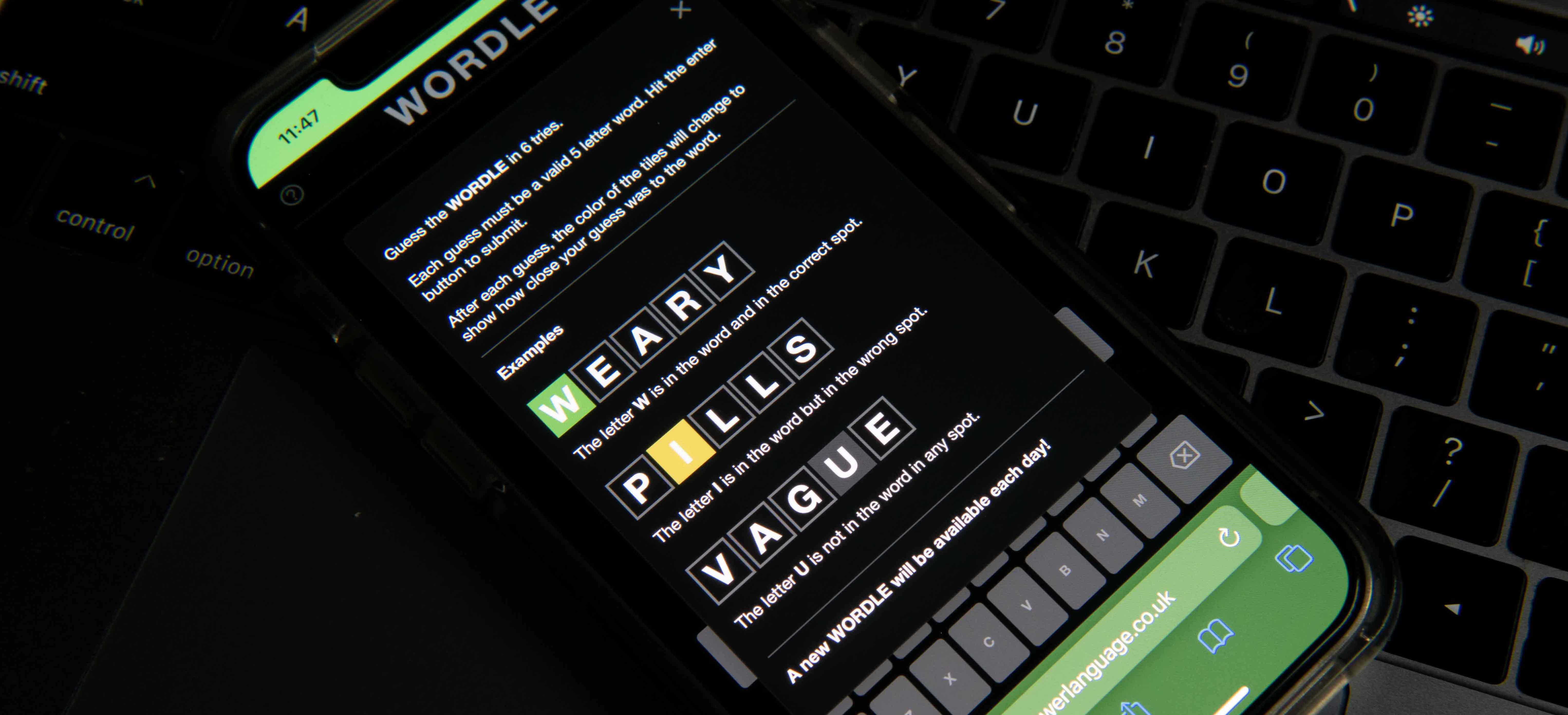 It truly feels like Wordle is taking over the internet. Every day the game is trending on Twitter as players work together to figure it out or share their results. With all these people talking about and playing it at the same time, it can feel like you don't want to stop playing, especially if you don't complete the puzzle.
Article continues below advertisement
With a game as simple yet addicting as Wordle, we totally get it. You want to play more than once a day. Unfortunately, there's only one puzzle a day, and crosswords can only fill in the gap for so long. Even if there are other games like it out there, it's just not the same.
Luckily, there's a way to play the game more than once per day.
Here's how to play Wordle more than once per day.
Thanks to Devang Thakkar, a fourth-year doctoral student in computational biology and bioinformatics at Duke University, we can now play as many rounds of Wordle as we'd like. He's created an archive of all the previous games, which means there are hundreds of them for you to play.
When you start a game through the archive, you'll see a board that looks similar to the original Wordle one. But along the top of the screen, there's an option to choose which past game you'd like to play.
Article continues below advertisement

Players can choose from the following options:
First
Previous
Choose
Next
Last
"First" takes you to the very first Wordle puzzle while "Last" takes you to the latest one. "Previous" takes you to the one from the previous day and "Next" takes you to the one for the following day. The "Choose" option generates a drop-down list of all the previous puzzles and you can choose a specific one from there.
Article continues below advertisement
Plus, there's an option for people to share Wordle puzzles they like with others. And don't worry, all the same rules to the game apply to the archive.
In a thread on Twitter, Devang said that he likes Wordle puzzles and he wanted a way to go back to previous puzzles if he happened to miss one. But he didn't make the final product alone. He used software from engineer Katherine Peterson and the program CustomKnight.
Another Wordle archive helps players track their progress.
If playing more Wordle just isn't enough for you, you may like another archive of the game by Metzger. This one allows players to track how many games they've played, how many guesses they took to complete a puzzle, and if they completed it or not. There's a chart with a link to each one of the games where you can play and you can look back once you're done.
Article continues below advertisement
With the popularity of Wordle looking like it won't slow down anytime soon, there may soon be even more ways to view our progress. And the current archives are still evolving. The idea to share puzzles on Devang's version was given by Dennis Howe. In a tweet, he also suggested that Devang add the option to look back on the progress players have made. Preferably, Dennis would like this to be shareable between devices.