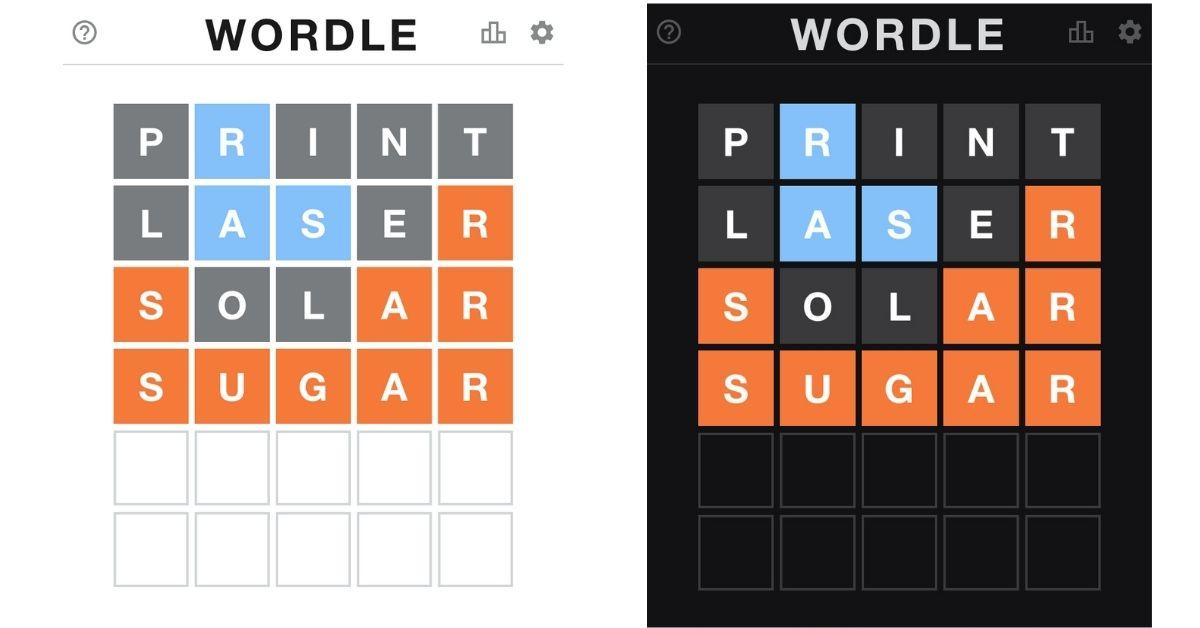 Is Wordle Getting Boring? Here's How to Activate "Hard Mode" and Change Your Tile Colors
Daily word guessing game Wordle offers users a "Hard Mode," as well as the option to change your tile colors. Here's how to turn these modes on.
Some days I solve the daily Wordle puzzle in a cinch (still high off my first 2/6 score!), but other days I find myself sighing heavily, then paging through the dictionary in search of novel words like "knoll."
Remarkably, the game is something I remember to play regularly, sans a notification popping up on my phone. Every morning, I just head to Wordle on my phone's web browser. Then I play, exit the screen, and go about my day.
Article continues below advertisement
But today I spent a little longer on the Power Language website, and discovered that Wordle actually has a Settings section. If you head to the upper right corner, you'll see a wheel icon. Click on it to explore your Wordle Settings. You might actually be surprised by the cool options available here.
For example, you can turn on "Hard Mode" or "Color Blind Mode." Need an explanation of what those options do? Keep scrolling to find out.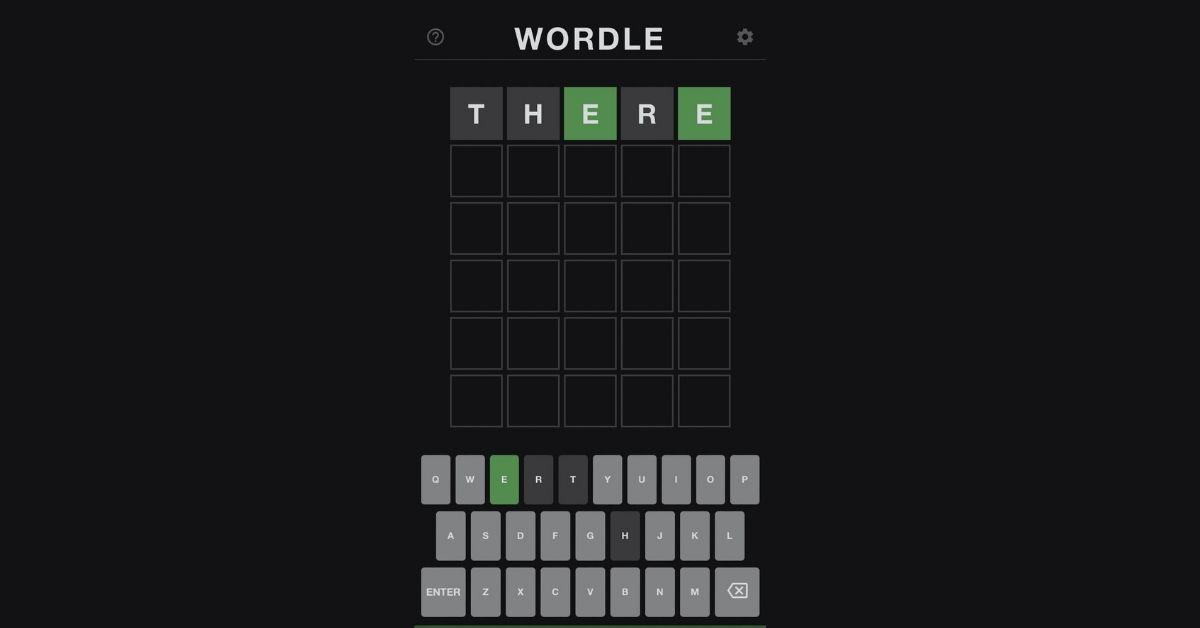 Article continues below advertisement
What is "Hard Mode" on Wordle?
Ok, I know what you're thinking: Wordle is already hard. Yes, that is true. But turning on Wordle "Hard Mode" doesn't actually make the game more complicated. Not to mention, if you're a regular player, you may already be thinking in "Hard Mode" and not even know it.
Basically, by turning on Wordle's "Hard Mode" you are subject to one rule: "Any revealed hints must be used in subsequent guesses."
What does this mean, exactly? Well, if a letter tile turns yellow or green in one of your guesses, then that letter must be included in your next guess and all guesses after that.
In other words, it takes away the ability to rule out new letters with your guesses, which can make the game much more difficult. However, you may have already been using that technique without knowing.
Article continues below advertisement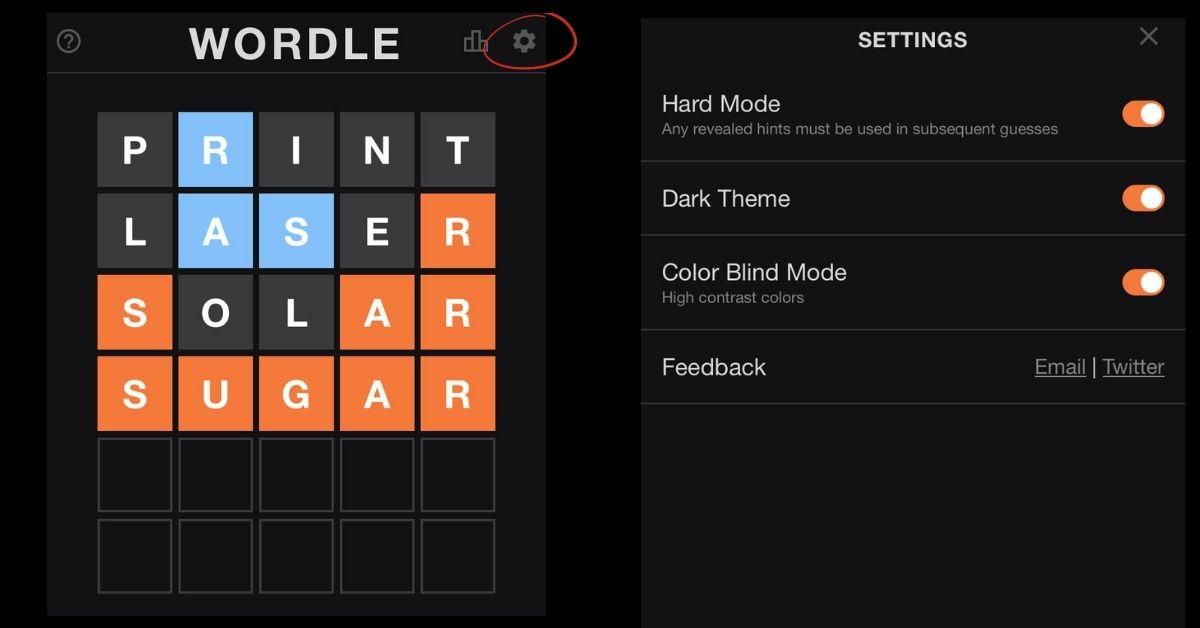 How do I change the colors on my Wordle game?
If you're growing bored of the yellow, green, and gray color scheme that Wordle offers, you can actually change it. In Settings, try activating "Color Blind Mode."
While the gray tiles will remain gray, the yellow tiles will turn light blue and the green tiles will turn orange. Furthermore, you can also change the background color of your game to "Dark Mode," which will turn your board black.