Pat Sajak Has Hosted 'Wheel of Fortune' Since 1981 — Who Hosted the Game Show Before Him?
Hit game show 'Wheel of Fortune' has been on television for nearly 50 years. We know Pat Sajak as its always-chipper host, but who hosted before him?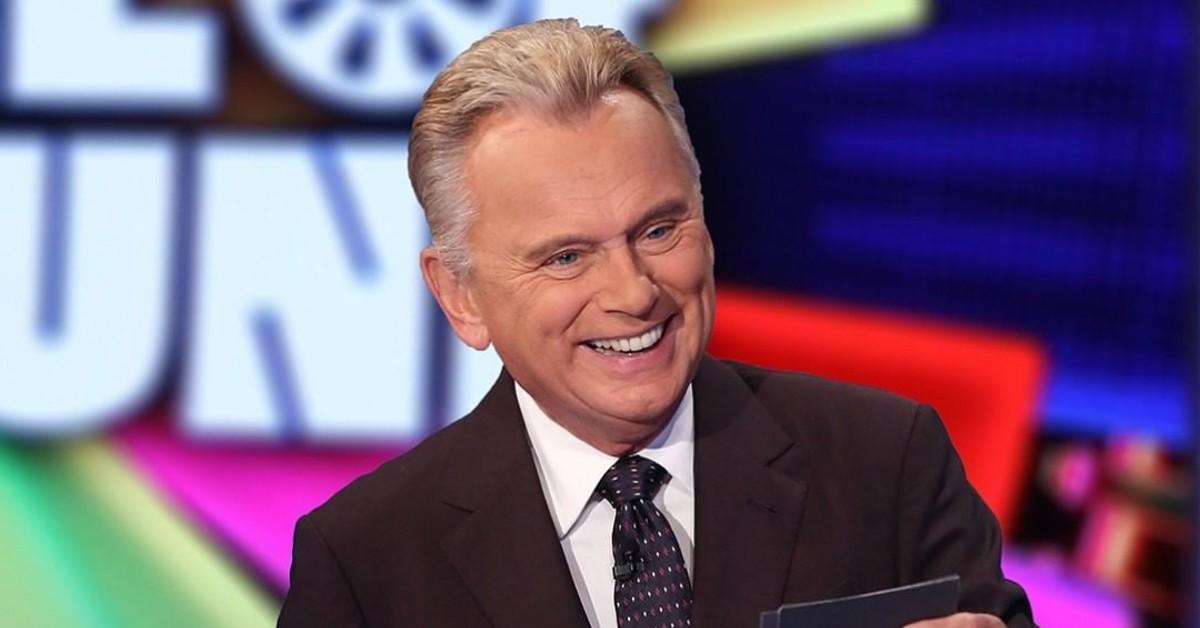 Forget the words puzzles and the luxurious prizes, Wheel of Fortune is all about power duo Pat Sajak and Vanna White — at least if you're asking us. Host Pat Sajak and his elegant letter-revealing co-host, Vanna, have been the faces of the hangman-like word puzzle game show since the early '80s. Nothing is going to split these two up (not even Hollywood ageism).
Article continues below advertisement
"When I started hosting Wheel (with Susan Stafford) on this date 40 years ago, the top 10 TV shows included Dallas, Three's Company, The Jeffersons, and The Dukes of Hazzard," Pat Sajak tweeted on Dec. 28, 2021 — aka the 40th anniversary of him hosting Wheel. "Ronald Reagan was in his first year as president. Number 1 song: Olivia Newton-John's 'Physical.'"
While Pat has been happily hosting "America's Game" for four decades, he wasn't its premiere host. So, who hosted Wheel of Fortune before Pat?
Article continues below advertisement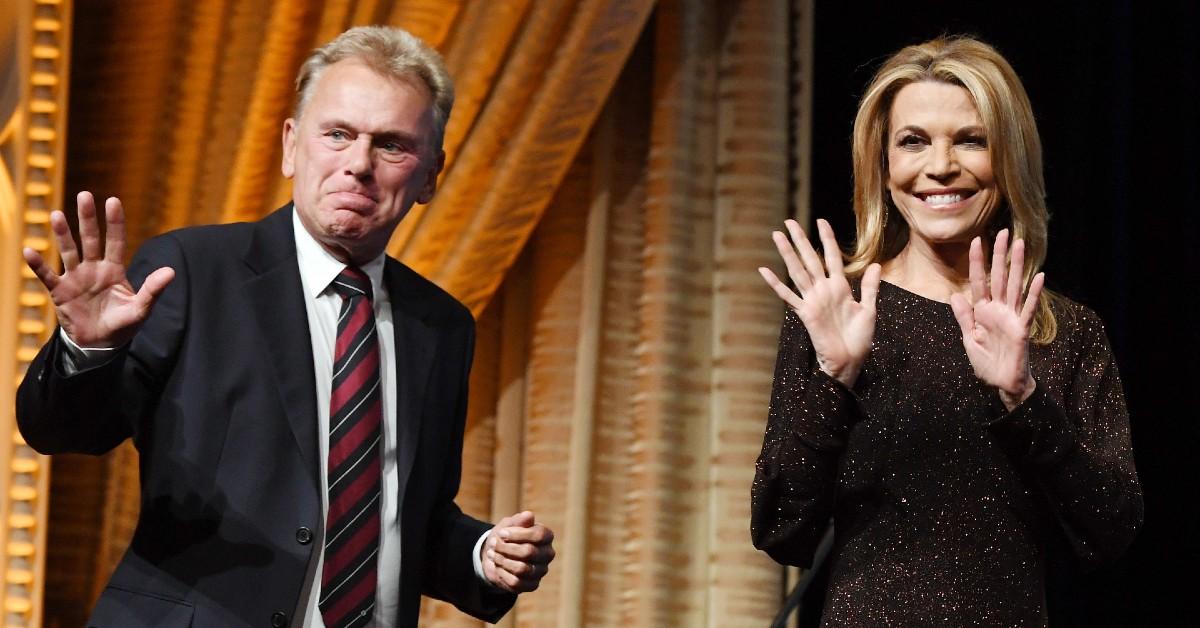 Chuck Woolery hosted 'Wheel of Fortune' from 1975 to 1981.
Wheel of Fortune debuted way back on Jan. 6, 1975, boasting Chuck Woolery and Susan Stafford as co-hosts. Back then, Wheel was a daytime game show (though prizes, such as a Mercedes, were just as impressive) on NBC.
Article continues below advertisement
According to Looper, Chuck disclosed that he left the show due to disagreements regarding salary, as he and producer Merv Griffin couldn't reach a comprise. He apparently wishes he didn't give up the hosting gig so quickly. But, of course, Chuck couldn't have possibly predicted Wheel's long-running nature and the timeless joy it brings viewers.
Though he may have mild regrets about leaving Wheel, the now-80-year-old Navy veteran has had a heck of a career.
Not only did Chuck have a brief music career in the '60s and early '70s (in both the folk and psychedelic pop genres), but, post-Wheel, he went on to host several other game shows. Chuck hosted The Big Spin, Love Connection, Scrabble, The Dating Game, Greed, and Lingo among others. The multi-talented showman also acted in films like 1975's action flick The Treasure Of Jamaica Reef and 1989's indie comedy Cold Feet.
Article continues below advertisement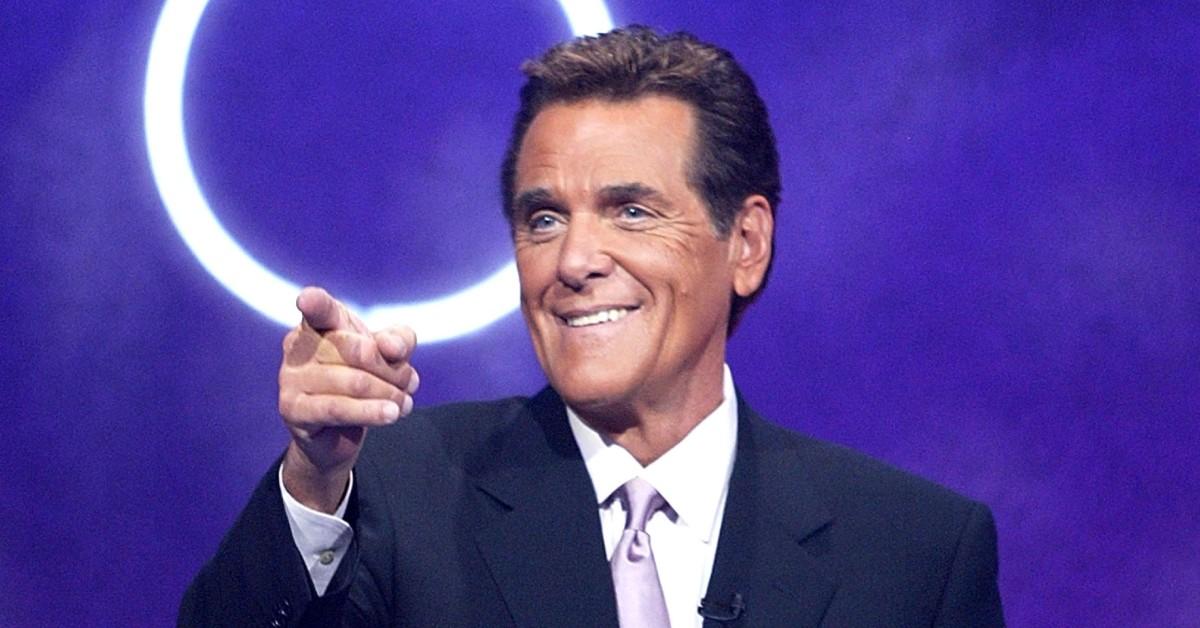 Pat Sajak's run on 'Wheel of Fortune' is one for the history books.
As for Pat Sajak, it doesn't look like he's going anywhere anytime soon. In fact, since March 22, 2019, Pat holds the Guinness World Record for having the "longest career as a game show host for the same show." He achieved this after hosting Wheel for exactly 35 years and 198 days, beating out former The Price Is Right host Bob Barker's 35-year gig, as reported by History.
"My early heroes were people like Arthur Godfrey, Dave Garroway, Steve Allen and, especially, Jack Paar. They helped shape what a television personality was, paving the way for so many others," Pat Sajak told Guiness World Records.
It wouldn't be "America's Game" without Pat's friendly voice, crystal blue eyes, and always-chipper attitude.
Wheel of Fortune airs weeknights on ABC at 7:30 p.m. EST.