Need More Wordle Than Just One Game a Day? Here Are Some Other Games Like It
No one can escape the Wordle craze these days. Green, yellow, and black boxes have become engrained into our daily routines as people everywhere are taking a few minutes out of their day to guess a new five-letter word in the popular word game. But the "once a day" format might leave players craving a little extra word-guessing in their lives. Luckily, there are plenty of other word games and satirical copycats that can scratch that Wordle itch for you. It's time to check out games like Wordle.
Article continues below advertisement
In Wordle, players can plug in any five-letter word to guess the word of the day. The game then reveals which letters are in the word. Green means the letter is in the word and in the correct position. Yellow means it's in the word but in the wrong position. And black means it's not in the word at all. Everyone gets the same word and six attempts to solve it. But you only get one game a day, and that's not always enough for your word game fix.
Whether you want games that function like Wordle or just need more word games in your life, here are some options for you.
Here are some games like Wordle.
Hello Wordl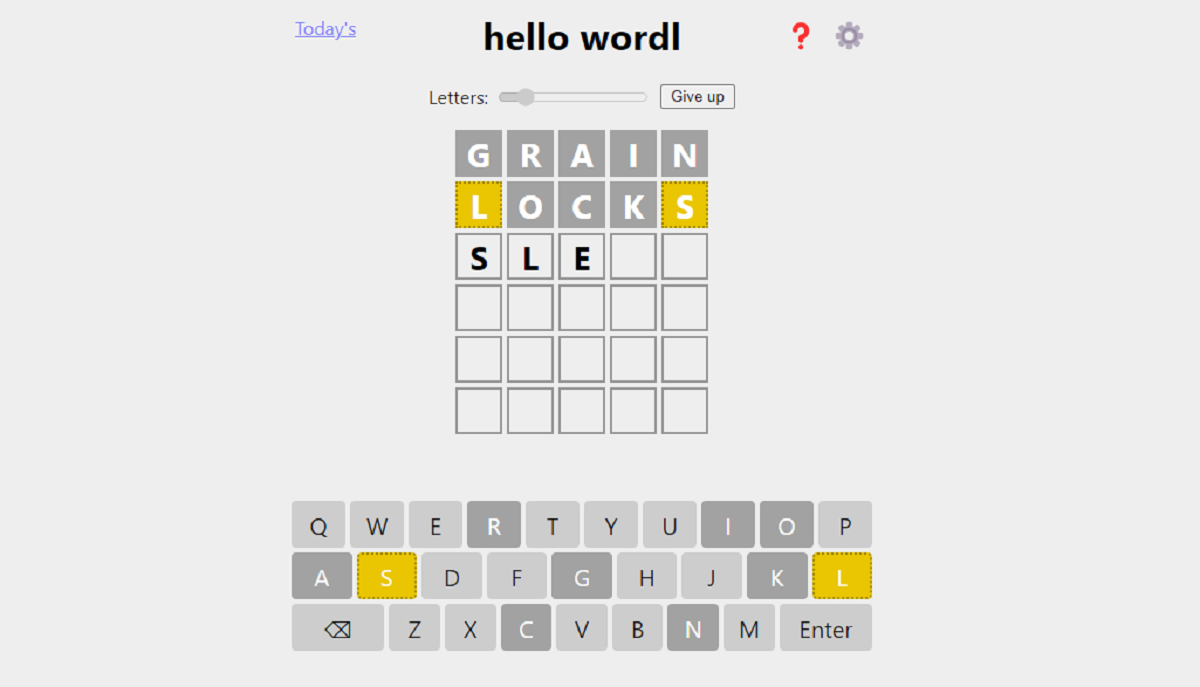 Only a degree of separation away from the real thing, Hello Wordl is essentially a bootleg version of the game with a few more bells and whistles. Though its word-guessing gameplay is essentially identical, a slider allows you to increase or decrease the number of letters in the word ranging from four to 11. What's more, the game even allows you to play again after guessing, and the "Give Up" button will reveal the word and let you reset the game.
Article continues below advertisement
Kitty Letter
This free-to-play game combines two internet titans: Wordle and cats. From the creators of the Exploding Kittens party game comes a mobile game where words are power. In Kitty Letter, players must unscramble letters to create words, with each word summoning an army of kittens that attacks your opponent. The bigger the word, the bigger the army. This high-stakes PVP game takes your word-making skills and puts them to the test in an adorably wicked way.
Article continues below advertisement
Lewdle is pretty much exactly what it sounds like. Functionally identical to Wordle in every way, Lewdle is a game that focuses specifically on dirty words. If you're feeling naughty or NSFW, then you might want to give this one a try.
Article continues below advertisement
Word Forward
This fun puzzle game might require a little extra brainpower. Word Forward tasks players with clearing out grids of letters by connecting them and making words. With over 500 puzzles and multiple strategies, this brainteaser game will have you thinking on your toes.
You can download the game on mobile.
Article continues below advertisement
Absurdle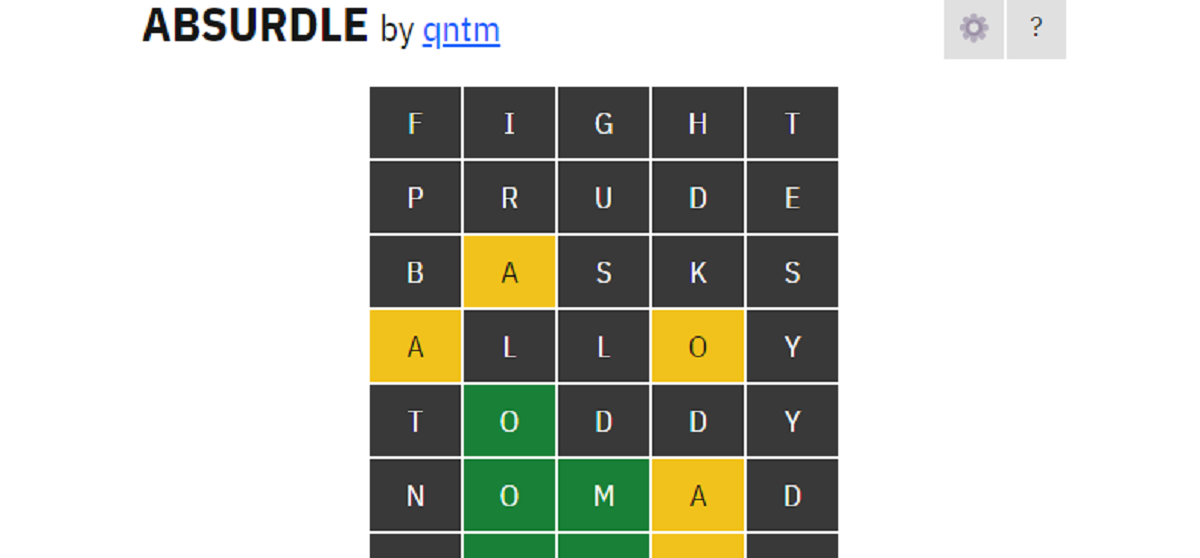 Hilariously touted as an "adversarial Wordle," Absurdle follows the same five-letter format as Wordle. But Absurdle also likes to mess with you, as the correct answer isn't determined until you exhaust every possible option based on your first guess. You get an infinite number of tries and you can play new games as many times as you want.