How to Share Multiple Pics in One Instagram Story (Without Using a Separate App)
Instagram makes it super easy to post multiple pictures in a single Story — and you don't even have to open another app in order to do it.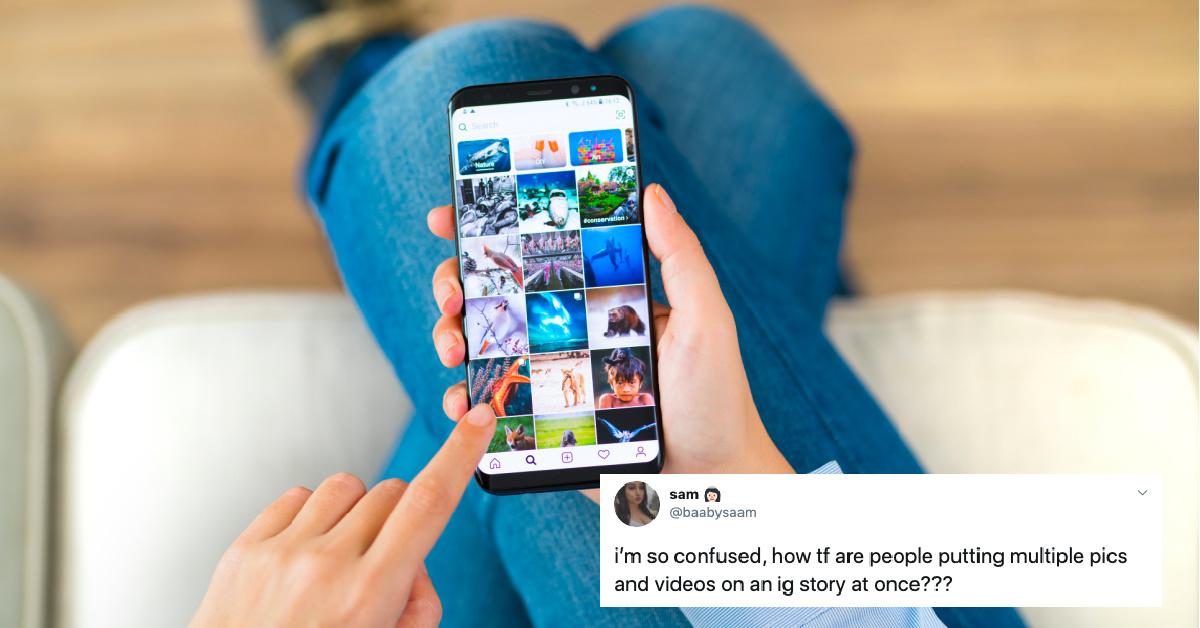 It's kind of wild to think back to when Instagram first rolled out Stories and everyone was super skeptical about them. So many people thought they'd never use them and just stick to Snapchat for their disappearing content. And yet, here we are, using Stories every single time we open up the app. You were right and we were wrong, Instagram (although we're still not 100 percent sold on Reels yet).
Article continues below advertisement
Since Stories first became a thing you could create on Instagram, some people have taken them to a new level of artistry that's honestly pretty amazing. We're always impressed by people who spend the extra time to make Stories that look good (especially when they're only available for 24 hours). One way to elevate your Stories game is by putting multiple pictures in your Story at once. Here's how to do that.

Article continues below advertisement
Here's how to put multiple pictures on your Instagram Story.
So, up until recently, there were a few different ways to add multiple pictures to your Story, but each one was just a tad bit fiddly. For instance, you could use Instagram's proprietary Layout app to create a collage and then upload that to your Story. Now, you can also use Layout within the Instagram app to create a grid collage — but maybe you don't want a grid!
You can also use a third-party app like Template or Adobe Spark to create fancy schmancy Stories. Then again, you might not have the time (or desire) to open separate apps in order to make your post. Luckily for you, Instagram has made it easier than ever to create a multi-pic Story.
Article continues below advertisement
All you have to do is open Instagram and swipe over to Story mode. From there, you can either upload a picture (the same way you usually do), or select "Create" mode. Add your text (if desired), then open the "Stickers" option, either by swiping up from the bottom of your screen or by tapping the sticker icon at the top center of the screen.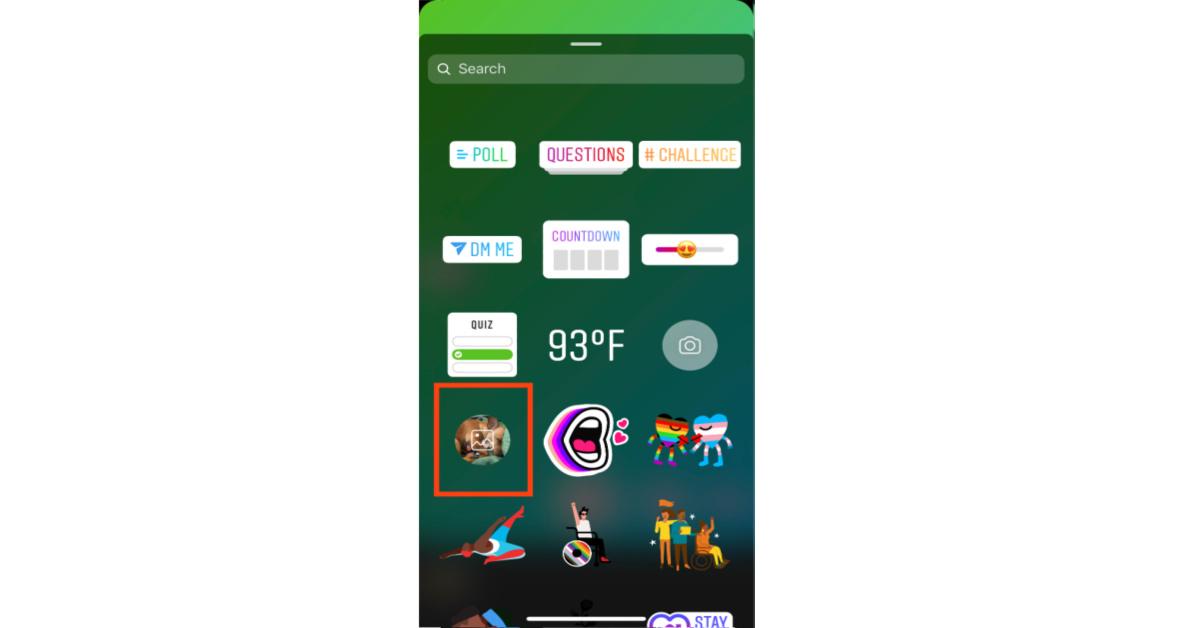 Article continues below advertisement
Scroll down until you see the photo sticker option — it looks like a circle with your most recent photo in it. Tap on it to open your camera roll and select a photo to add to your story. You can repeat this until you've added all of the stickers / photos you want! Easy peasy.
Once your photos have been added to your Story, you can treat them the same way you do other stickers. Feel free to resize them, move them wherever you need them, or drag them down to the trash can if you've decided you no longer want them in your Story. Note that you cannot crop or otherwise edit photos once they're in sticker mode, so you'll want to be sure they're in their final form before you stick 'em in the Story.
As it turns out, making those sharp-looking Instagram Stories is actually a lot easier than it seems. Who knew? We hope you have fun creating collages for all of your friends and followers!