Here's How to Turn Off the Sensitive Content Filter on Instagram
Instagram has settings in place to prevent users from seeing certain things. Here's how to turn off the Sensitive Content Control filter on the app.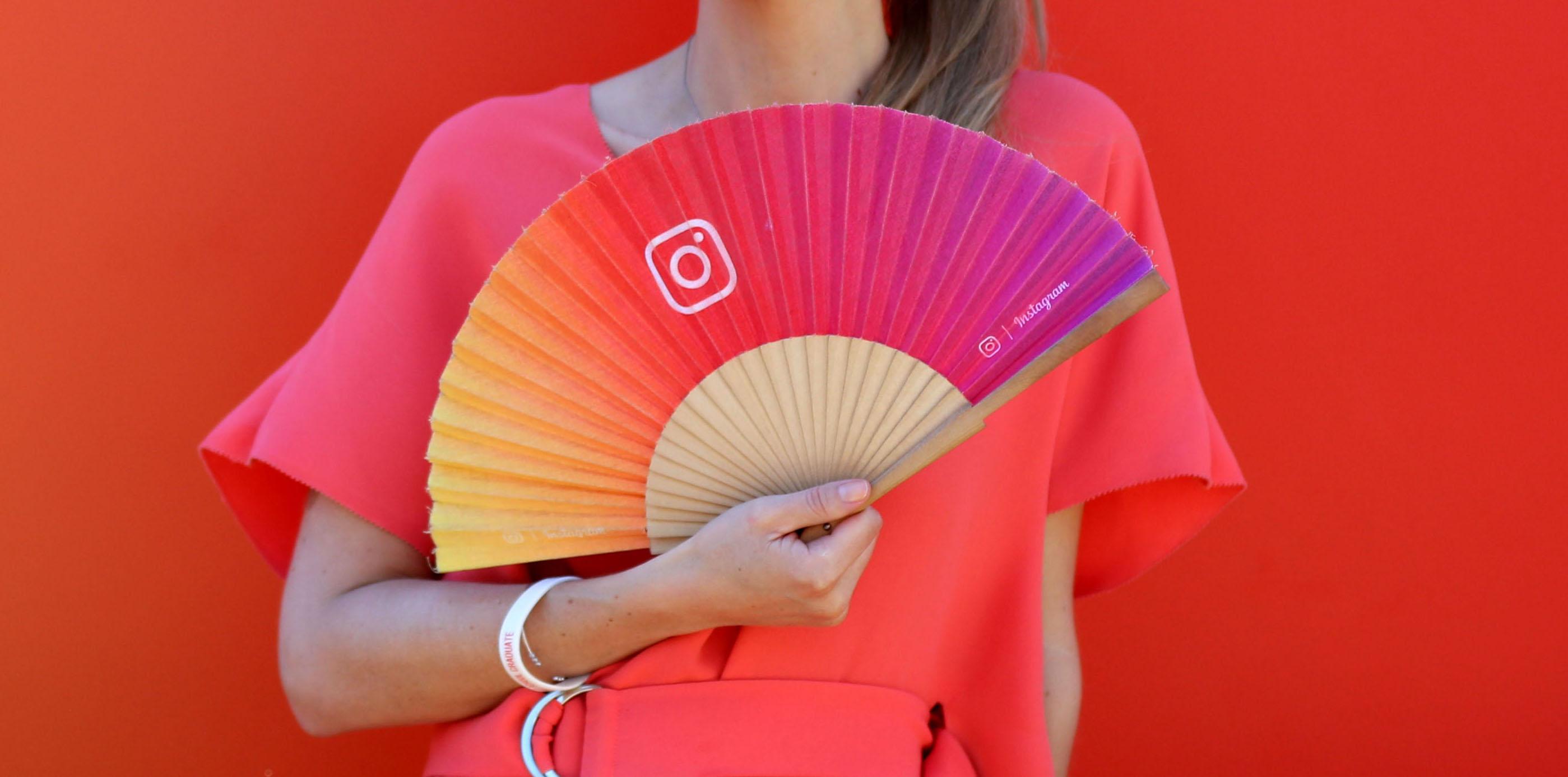 When you think about influencers and making it big online, Instagram is probably one of the first platforms that comes to mind. Tons of people are getting paid for their posts and making good money. But Facebook, its parent company, is doing a lot behind the scenes to make sure it's as family-friendly as possible.
Article continues below advertisement
But for some, those restrictions on Instagram aren't always wanted. Whatever the reason, it seems they often block the content people actually want to see, and not everyone knows how to turn those different customizations off. If you want to make your Explore page what you want it to be, here's how to turn off the "Sensitive Content Control" filter on Instagram.
How do you turn off the sensitive content filter on Instagram?
Luckily, regardless of whether you use an iPhone or an Android, the way to change the sensitive content filter is the same. When you open the app, tap on your profile. Open the menu by tapping the three horizontal bars in the corner. One of the first things you see is Settings. Tap that and then tap Account.
Article continues below advertisement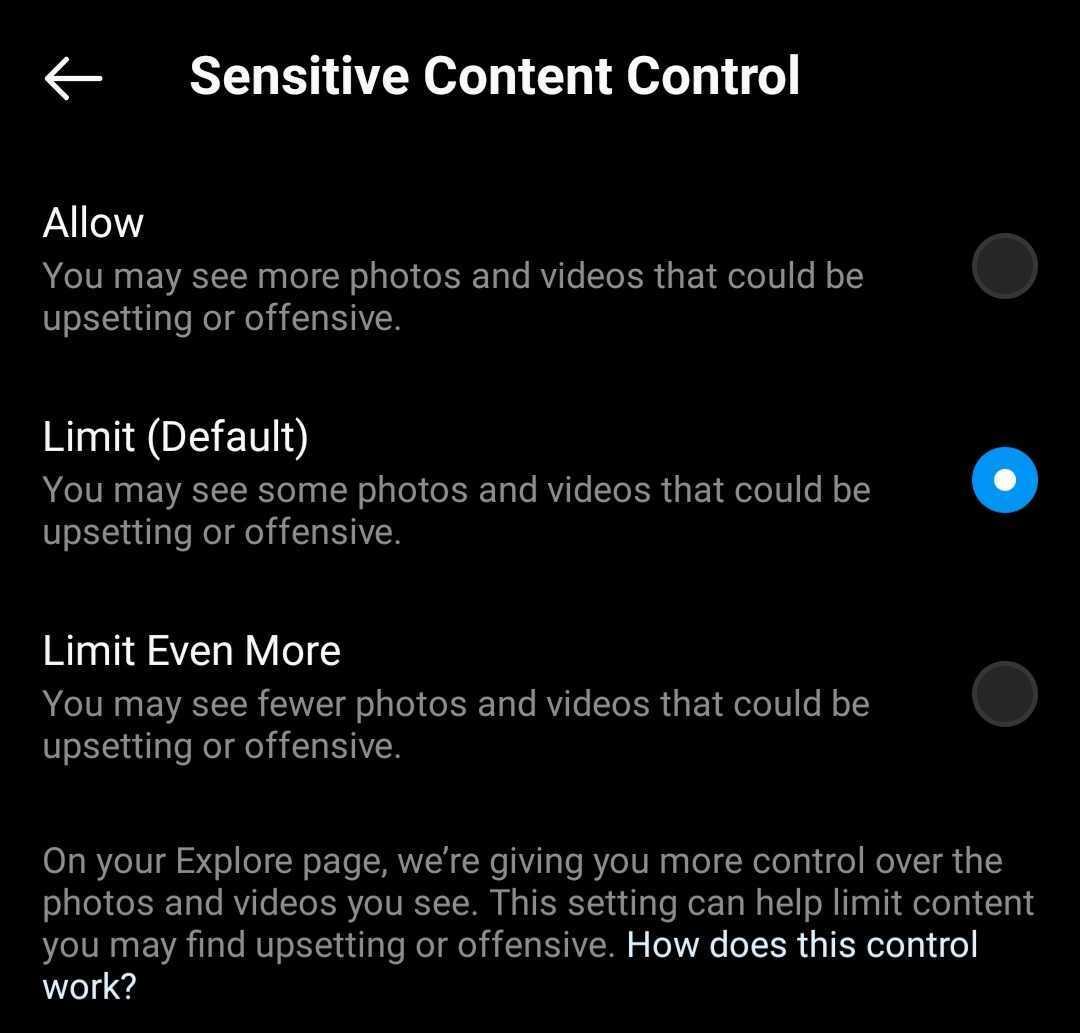 In the Account section, you'll see all kinds of options to customize your experience on Instagram. One of those will be called Sensitive Content Control. Once you tap that, you'll see a few different options. The default option is called "Limit (Default)" where you get a moderate amount of content that might be considered offensive. "Allow" is another setting that lets you see the most amount of content that Instagram thinks you might not like.
Article continues below advertisement
What kind of content does the sensitive content filter limit?
But the most restrictive option, called "Limit Even More," is pretty self-explanatory. It restricts the most content on your Explore page.
According to the settings, the "sensitive content" that the filter deals with is that which "could be upsetting or offensive."
Facebook says this doesn't affect Instagram's direct messages, although it says it will still remove content that goes against its community guidelines.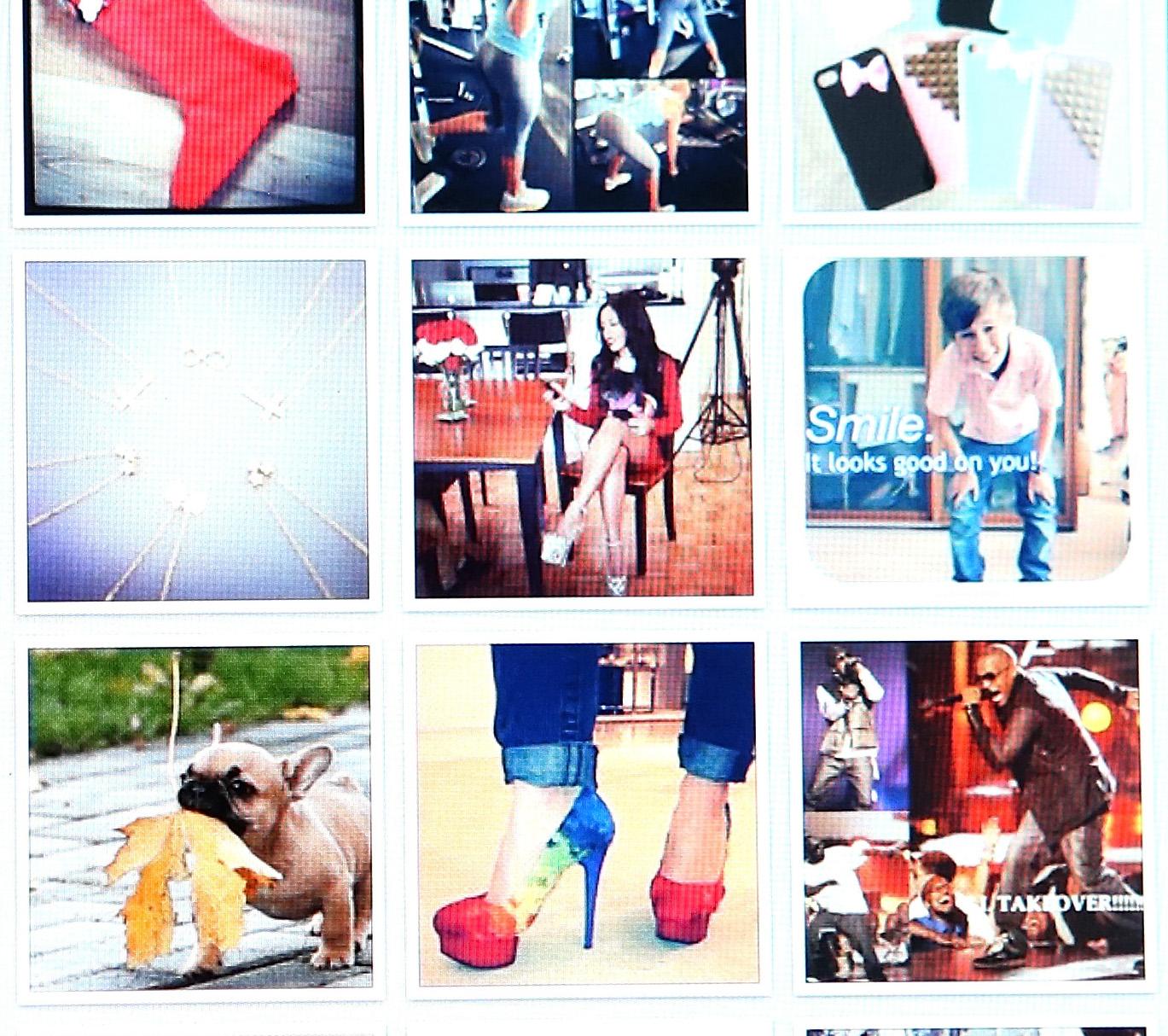 Article continues below advertisement
Instagram doesn't say anything about how posts show up in your timeline, but that can be concerning for some people. A number of content creators have spoken out about how Instagram isn't showing their content to their followers until days later. On YouTube, some creators consistently tell the people who watch their videos to check if they're still subscribed because the platform will not show their latest uploads or will unsubscribe people.
Back in 2020, James Charles lashed out on Instagram for an update he called "trash." Via his Instagram story, he called the app out. "As usual it is absolute trash, and proves once again, as usual, that Instagram does not give a flying f--k about creators, or literally anybody who uses this app," he said.
Article continues below advertisement
"They moved literally everything around and it makes it very, very clear where their priorities lie and that is making money, and only making money," he said. James also mentioned that no one wanted Reels to be a thing because we already have TikTok. But generally, a lot of people believe that Reels only came into existence when TikTok was being threatened with being shut down.