Two-Handed Weapon Attacks Deal More Damage in 'Elden Ring'
Using two hands when attacking with a weapon will deal more damage in 'Elden Ring' — here's how to do it (and when you should).

Even the most seasoned FromSoftware fans have been trying to find ways to make some of the most difficult boss battles in Elden Ring easier. Thankfully, there are quite a few tips that have already been shared online to help make your attacks more powerful — like wielding a weapon with two hands. Here's how to do that (and when you should).
Article continues below advertisement
Wielding a weapon with two hands will deal more damage.
Before we get into why you may want to use two hands to strike with a weapon, it's important to note that you should test this out on easy foes before diving into a boss battle without a shield.
You don't have to use two hands to wield most of the game's weapons, but doing so will help you deal more damage when battling. Two-handing a weapon will reportedly deal about 30 percent more damage with each blow; depending on the enemy, this can be a crucial move.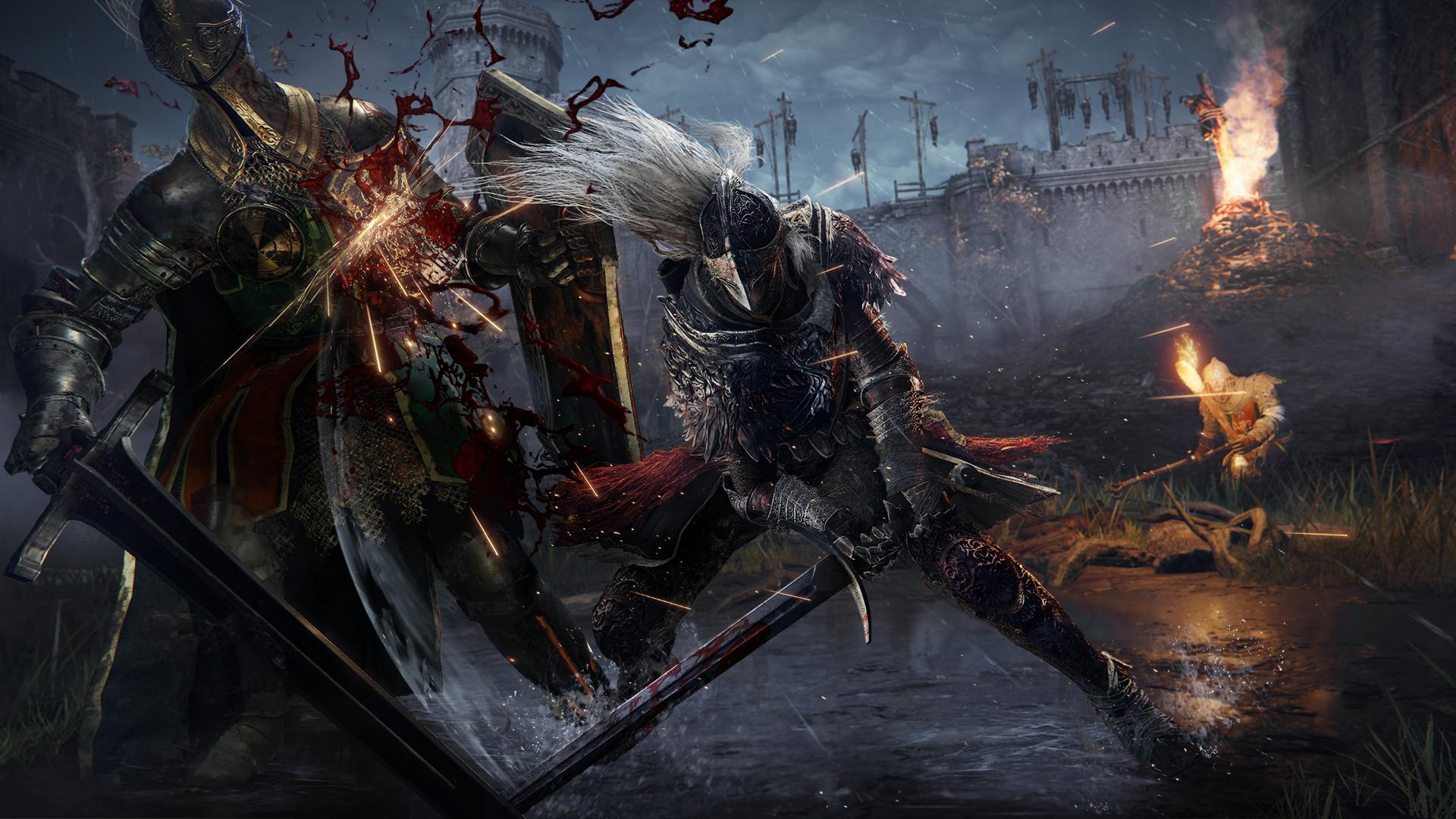 Article continues below advertisement
That being said, if you're using both of your hands to strike with your weapon of choice, you are forgoing the use of your shield. While you don't always need your shield, it really depends on your personal play style whether or not ditching the shield is a deal breaker for you.
Using both hands can also be a great trick if a shield isn't required for the battle you're in, or if you're particularly good at dodging. But it can also leave you vulnerable to certain enemies.
Agile fighters will find using two-handed weapons effective, so long as they consistently dodge oncoming attacks.
If you feel confident in your abilities to dodge enemies, then you'll also find that using two hands to wield a weapon will unlock new moves you can use in battle.
With all of that being said, it's still extremely important to take an inventory of your surroundings and enemies before you engage in two-handed combat. There are certain foes and spaces where two-handed attacks simply won't work.
Article continues below advertisement
How to wield weapons with two hands in 'Elden Ring.'
Unfortunately, there isn't anything in the game's tutorials explaining how to use two hands when attacking with a weapon, so it'll take some fiddling outside of the guides to get right.
You can use two hands to wield a weapon that's in either your left or right slot at any time by holding the "interacting" key and pushing the button that triggers either an attack or a block. For the PlayStation 5, you'll want to use the triangle and shoulder buttons, while Xbox players should use Y and either trigger.
On PC, it's similar — just push the interact button and click the mouse at the same time. Check the keyboard settings in the game to be sure which keys you should be pressing for this.
Once you've gotten the hang of this movement, you should be able to roll into any battle using two-handed weapon strikes.
Elden Ring is now available to play on the PS5, Xbox Series X/S, and PC.