Virgilio is the Secret Ninth Character You Can Unlock in 'Shadow Gambit'
Developer Mimimi Games kept Virgilio, its ninth character for 'Shadow Gambit,' a well-kept secret. Here's a rundown on how to unlock the skeletal jester.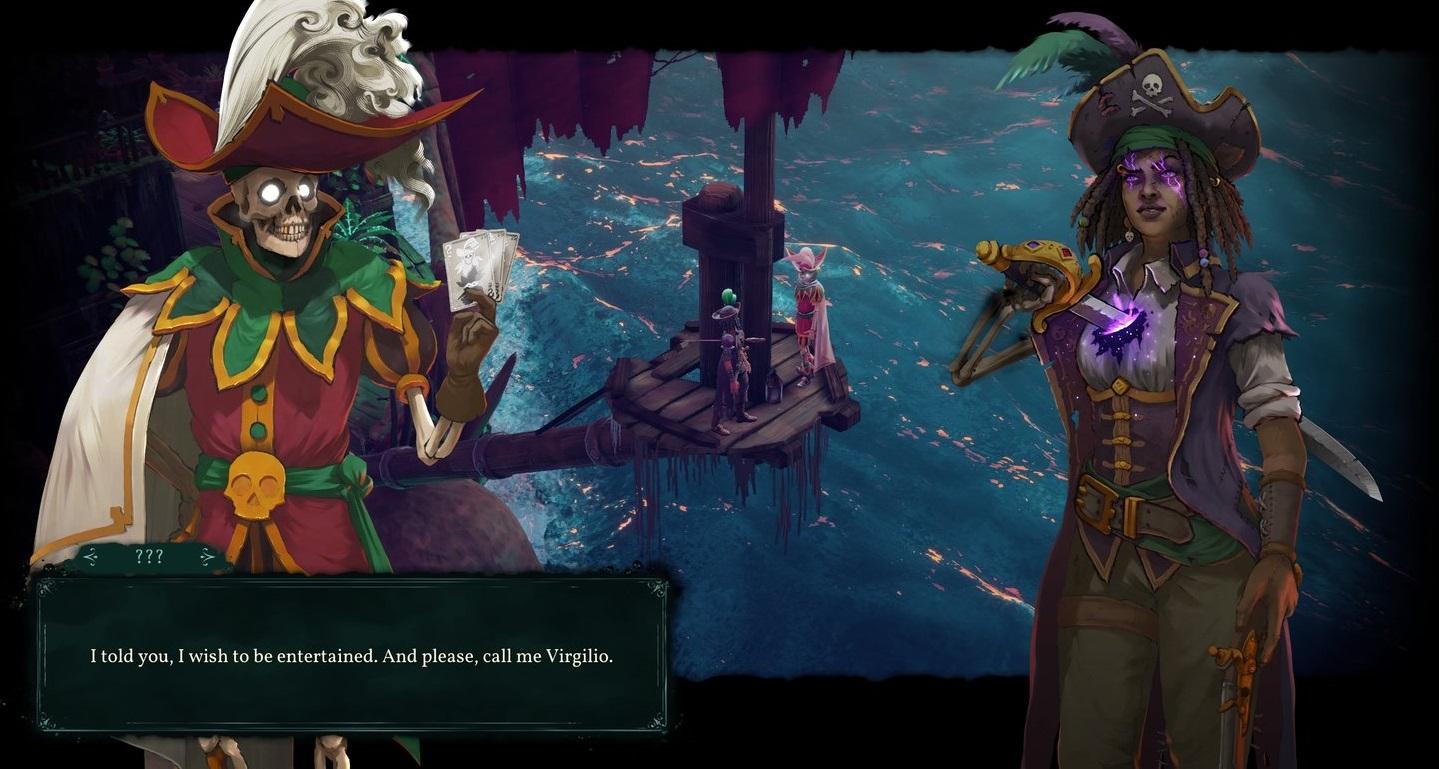 As players conquer island missions to hunt for Mordechai's treasure, they will slowly fill out the character roster in Shadow Gambit: The Cursed Crew.
Before release, developer Mimimi Games had revealed that eight members of your cursed crew would be playable. But as it turns out, the devs hid a secret ninth character you can unlock, too.
Article continues below advertisement
Virgilio, the mysterious skeletal jester players meet through Afia and will assist her throughout the narrative, is the character you can unlock. Although, the steps necessary to get Virgilio on your crew will likely take another playthrough once you finish the game. Here's everything you need to know.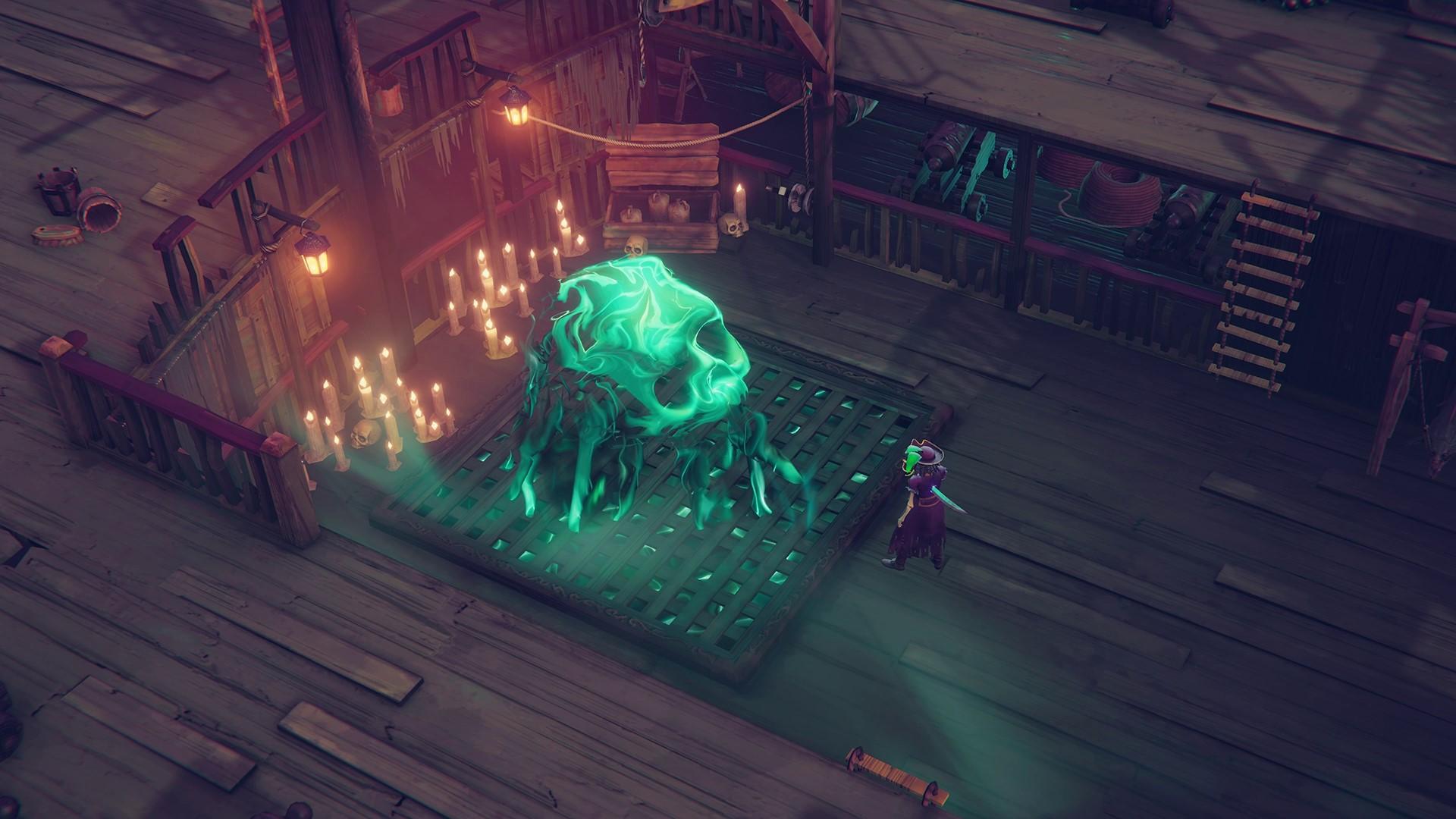 Article continues below advertisement
How to unlock Virgilio in 'Shadow Gambit.'
To unlock Virgilio, you must earn around 85% of the badges. Badges are achievements acquired for finishing missions without using any distractions, hiding a certain number of bodies, or killing guards with environmental hazards.
Characters also have badges focused on using their abilities or sending them on missions several times. Many badges can be time-consuming, plus during your first playthrough, all achievements are hidden until you beat the story once.
Because of that, most players not concerned about getting badges will have to unlock Virgilio after finishing the story. Thankfully, Virgilio is the only character unlocked through earning badges.
Article continues below advertisement
You can unlock the rest of your crew by using a Black Pearl.
With a Black Pearl and Soul Energy, you can unlock playable members of the cursed crew. These supernatural resources are rewards for completing main and side missions in Shadow Gambit on its handful of islands.
You'll accumulate these items and eventually unlock everyone, but you can choose who to get first after using a Black Pearl on Suleidy or Toya at the beginning. We recommend unlocking Suleidy, John, and Teresa as soon as possible.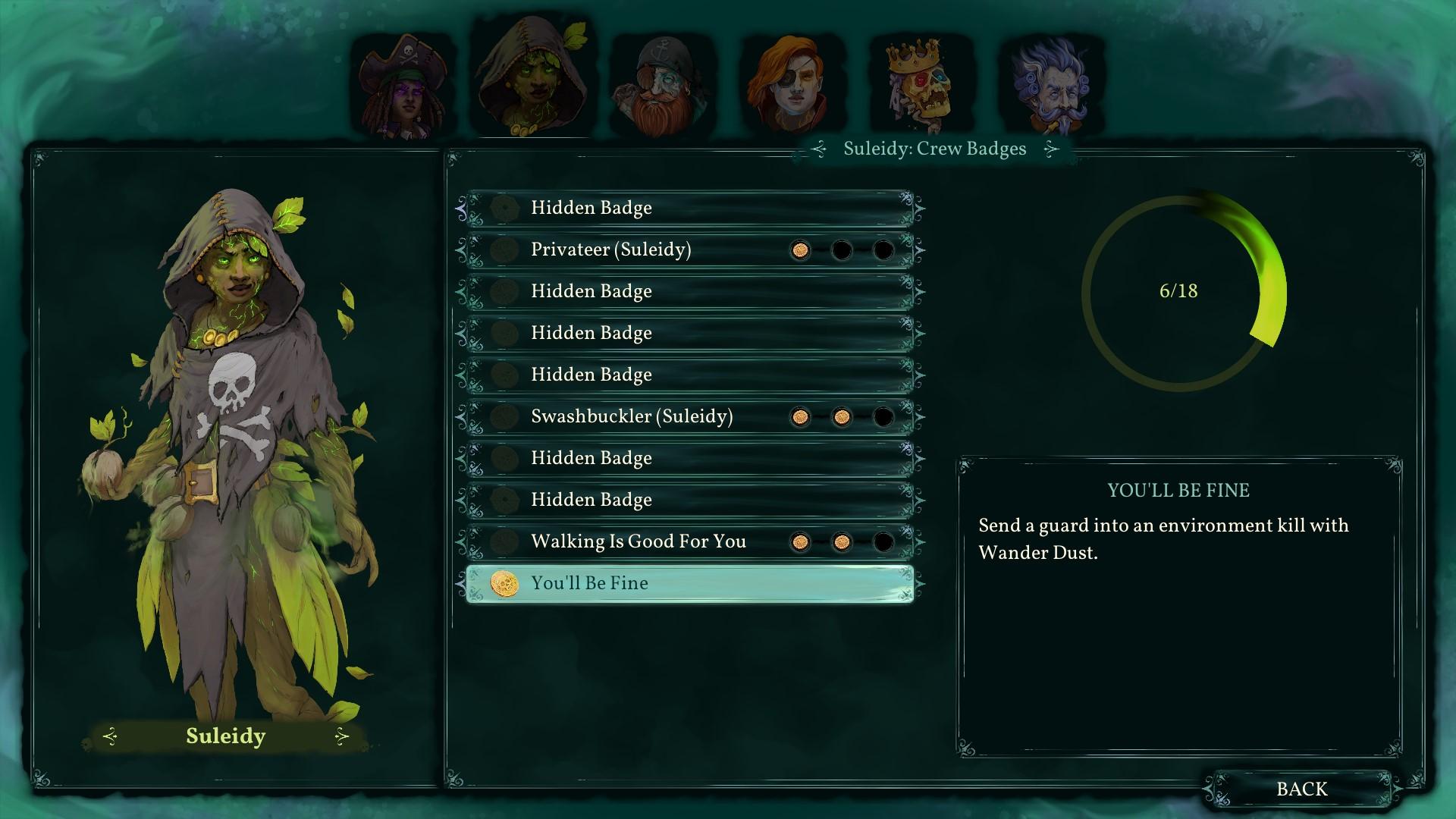 Article continues below advertisement
Suleidy can lure foes and create bushes out of thin air, specializing as a fantastic infiltrator and enemy position changer. On the other hand, John is the perfect body hider thanks to a skill that lets him pull enemies into the Below. Teresa will be your sharpshooter that can nail snipers atop towers and can blind foes for a limited time.
Of course, if there's someone in particular that you'd love to have first, go for it. All characters are viable for the challenges ahead, so experiment and try different team combos.
Shadow Gambit: The Cursed Crew will be available on Aug. 17 for PC, PS5, and Xbox Series X/S.