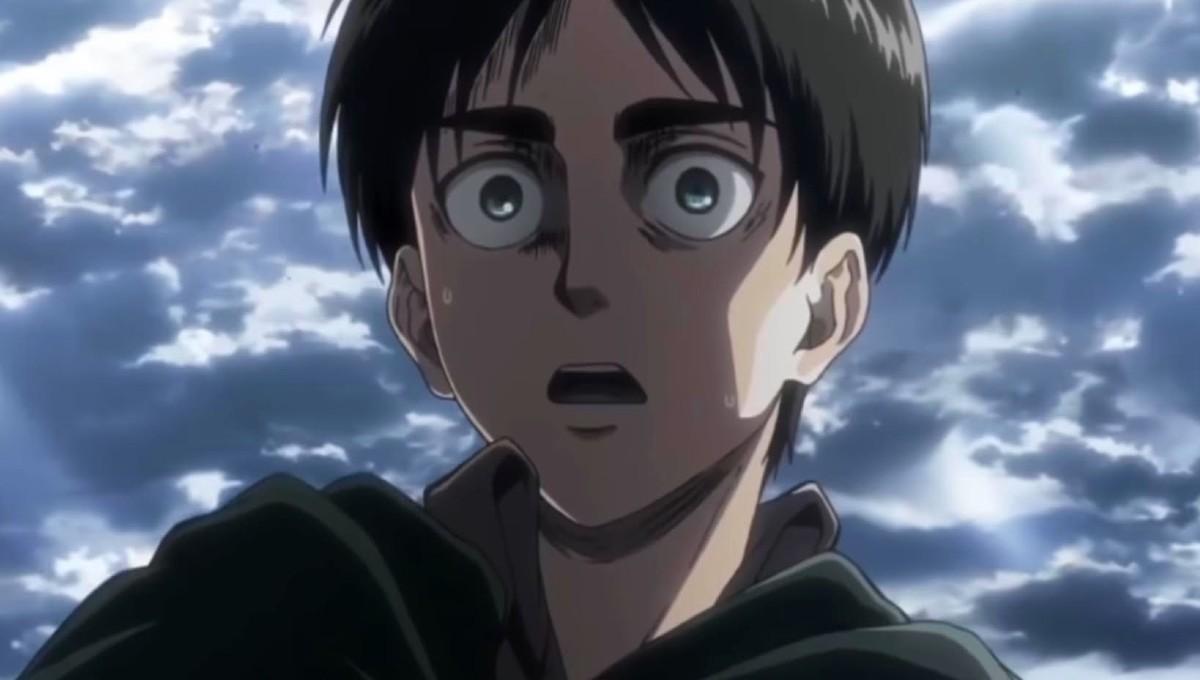 How Do You Watch 'Attack on Titan' in Chronological Order? Here's Our Handy Guide
Spoiler alert: This article contains spoilers for Attack on Titan.
How do you watch the entire Attack on Titan anime in order? Adapting the manga by Hajime Isayama, the highly-popular series is definitely binge-worthy, and it's worth watching in chronological order to fully enjoy the story.
We've constructed an easy timeline to make watching the series about the last of humanity facing off against man-eating titans easier to follow.
Article continues below advertisement
Here's how to watch 'Attack on Titan' in order.
So one might think, "Wait, aren't there four seasons of Attack on Titan? What's so difficult about watching them in order?" Well, there are also multiple special episodes as well that are called OVAs. Not only are the OVAs entertaining side stories in the world of Attack on Titan, but they also add more context to the main plot. So here's our guide on the correct viewing order.
1. 'Attack on Titan' Season 1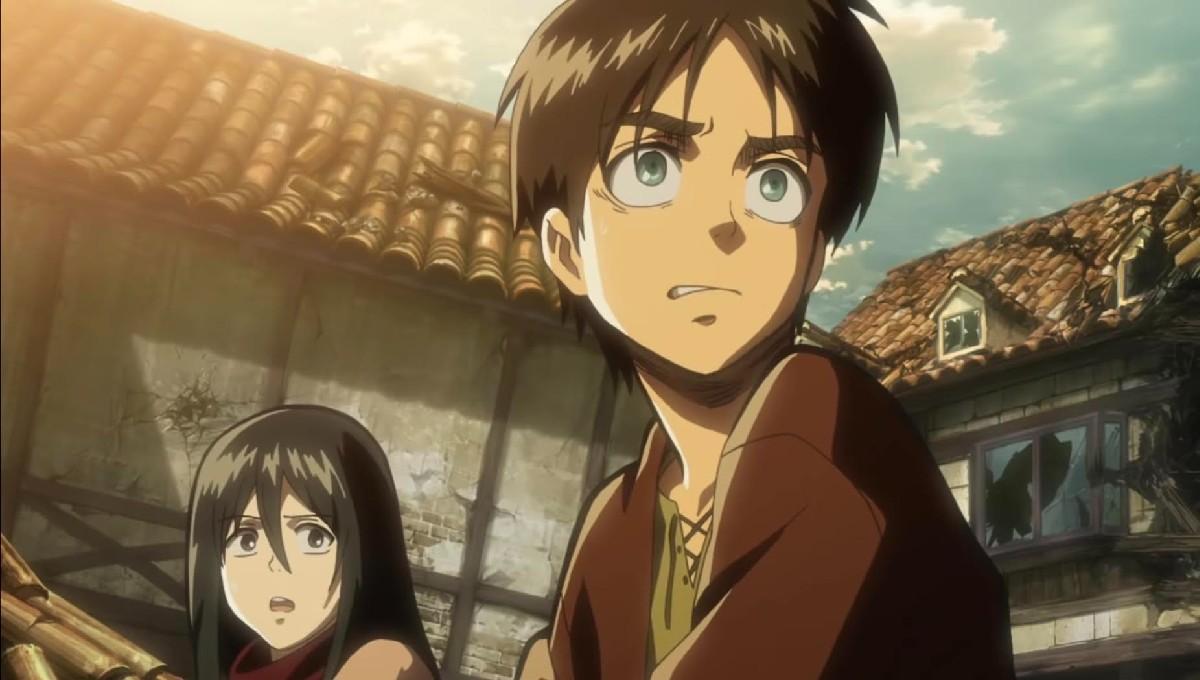 Young Eren Jaeger's world behind walls is literally and metaphorically shattered when nightmarish, man-eating Titans attack his hometown of Shiganshina. After Eren has to witness his own mother being eaten by a Titan, he makes a vow that he will kill all of the Titans.
Eren and his two best friends, Mikasa Ackerman and Armin Arlert, end up joining the Survey Corps several years after the Shiganshina attack.
2. "OVA: Ilse's Notebook"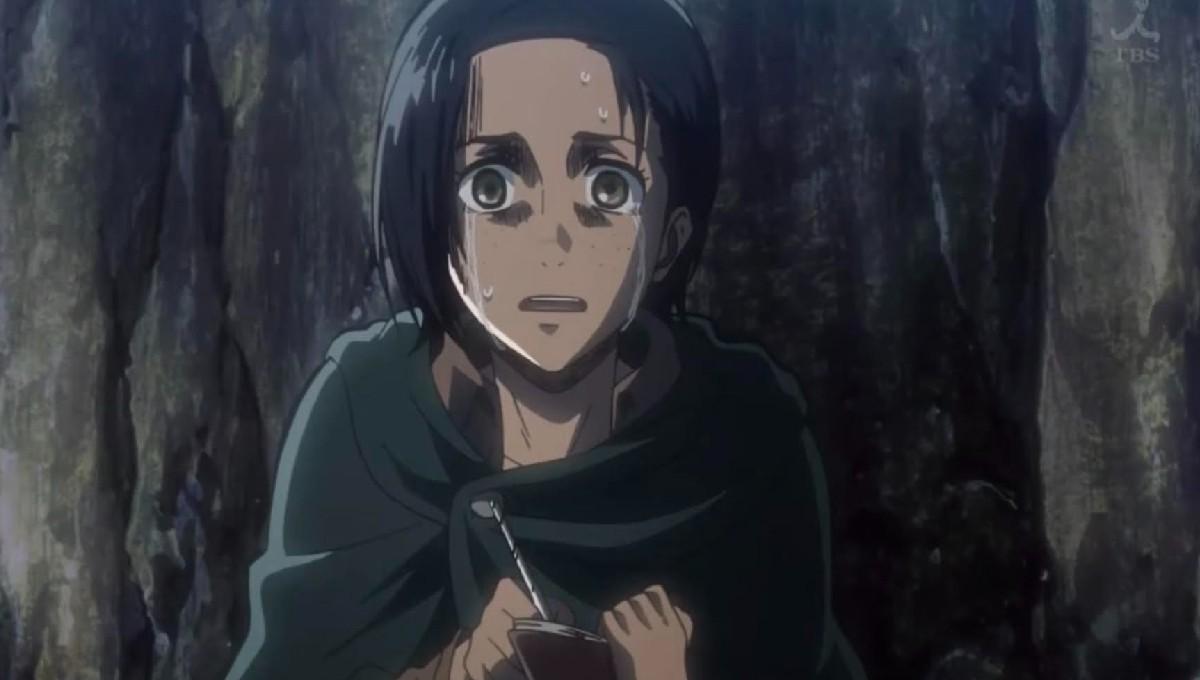 This OVA is a must-watch to add further context to Attack on Titan. Survey Corps squad leader Hange Zoe discovers the notebook of former Survey Corps soldier Ilse Lagnar. Although Ilse was alone and without her gear, she managed to write down what happened to her in her final moments.
Article continues below advertisement
Ilse runs into a strange Titan that actually speaks. The Titan initially seems respectful of Ilse and even bows to her. Ilse asks the Titan about its origins, only for the Titan to snap back into a feral state and kill her.
Why did the Titan call Ilse Ymir? And is it the only Titan that had the ability to speak? Ilse's notebook is a vital clue for Hange's Titan investigations.
Article continues below advertisement
3. "OVA: The Sudden Visitor: The Torturous Curse of Youth"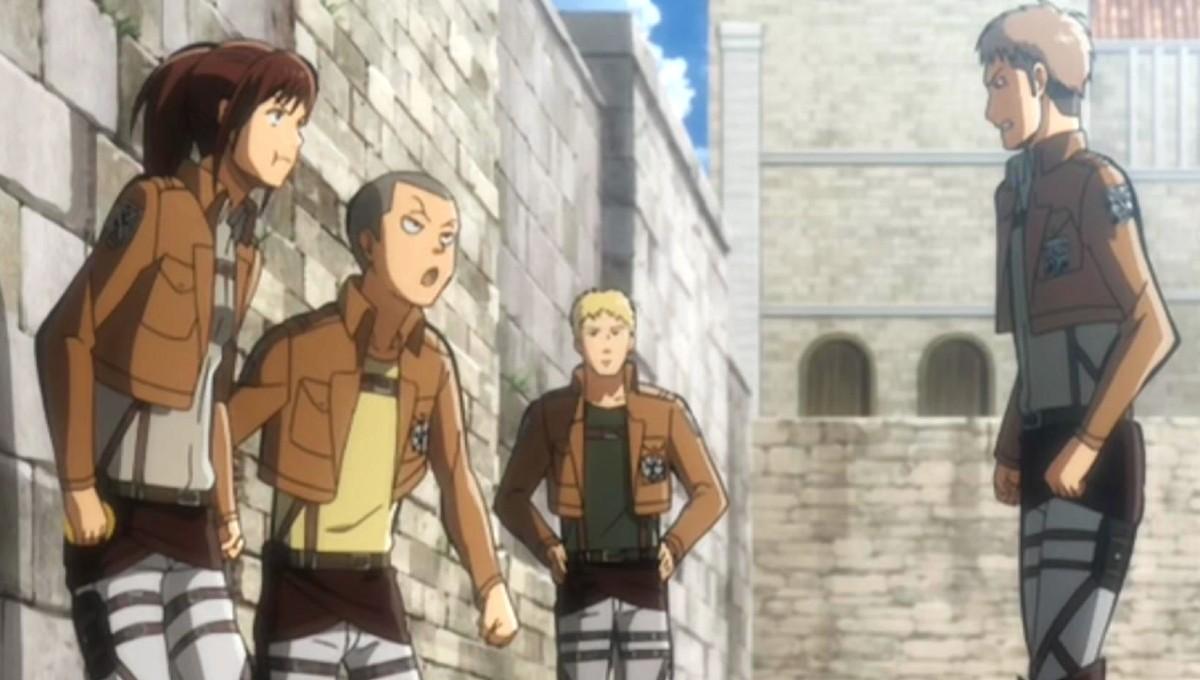 This bonus episode isn't exactly as vital to the main plot, but it's still super fun. Eren's fellow Survey Corps Scout Regiment soldier Jean Kirschtein gets the spotlight in this episode. Jean has a bit of a hot temper and accuses his fellow cadets Sasha Braus and Connie Springer of stealing his dummy Titan kills during a training drill. Jean had wanted to impress Commander Pyxis, who overhears the fight and issues a challenge.
Article continues below advertisement
Commander Pyxis challenges Jean and Sasha to have a cookoff. Hilarity ensues. This episode also gives us a bit of backstory on Jean's relationship with his mother. What's funny about this episode (and a bit sad in hindsight) is that Jean, Sasha, and Connie end up becoming best friends and one of the best Attack on Titan trios outside of Eren, Mikasa, and Armin.
Article continues below advertisement
3. "OVA: Distress"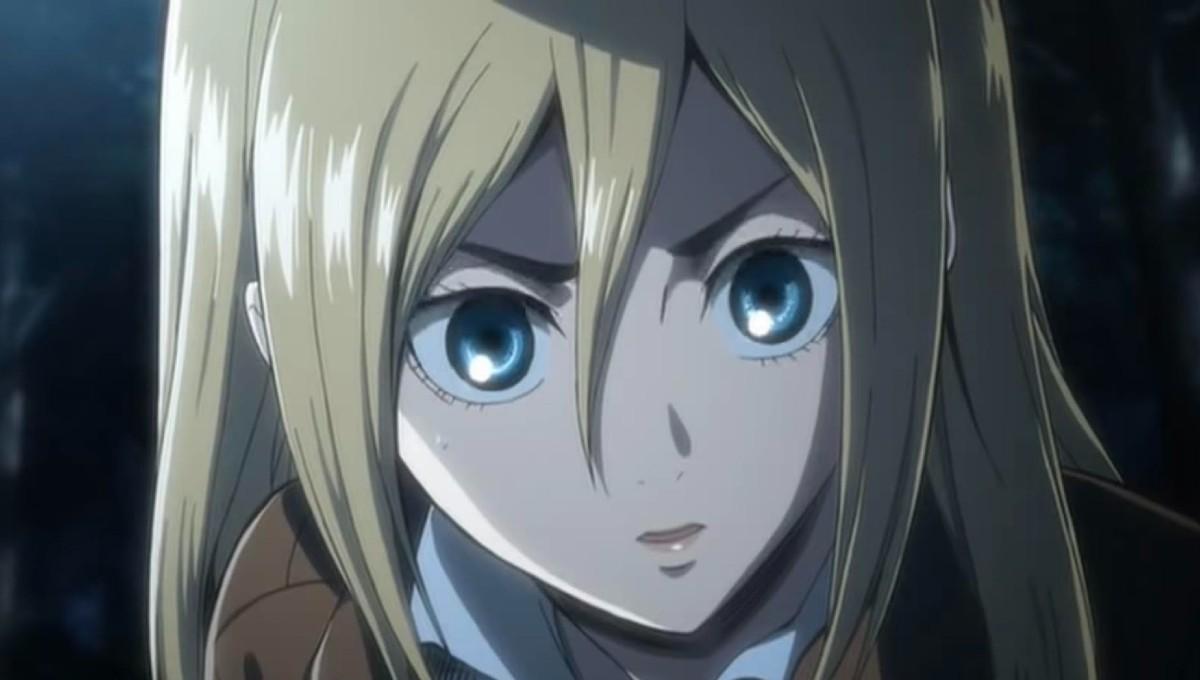 This is another fun bonus episode that builds on the team dynamics for the Survey Corps cadets. On a scouting mission, Krista Lenz is kidnapped, and her fellow cadets have to stop bickering over food and leadership in order to rescue her. In hindsight, it was a bit of clever foreshadowing on Hajime Isayama's part that Krista was the one who was kidnapped.
Article continues below advertisement
4. "OVA: A Choice With No Regrets Parts I and II"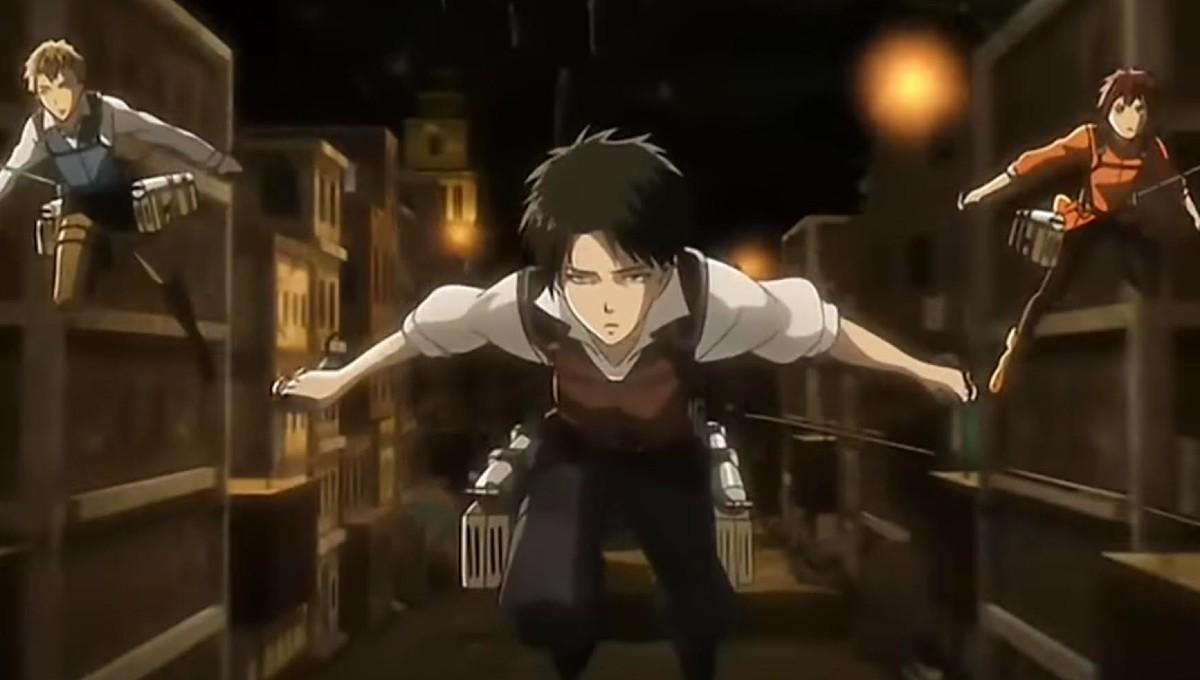 Captain Levi's backstory takes center stage! Attack on Titan seems to like tragic friend trios. We meet Captain Levi's two best friends and learn more about Levi's life before he joined the Scout Regiment and how he ended up serving Commander Erwin Smith. These episodes definitely help fans understand Captain Levi's character a lot more.
Article continues below advertisement
5. 'Attack on Titan' Season 2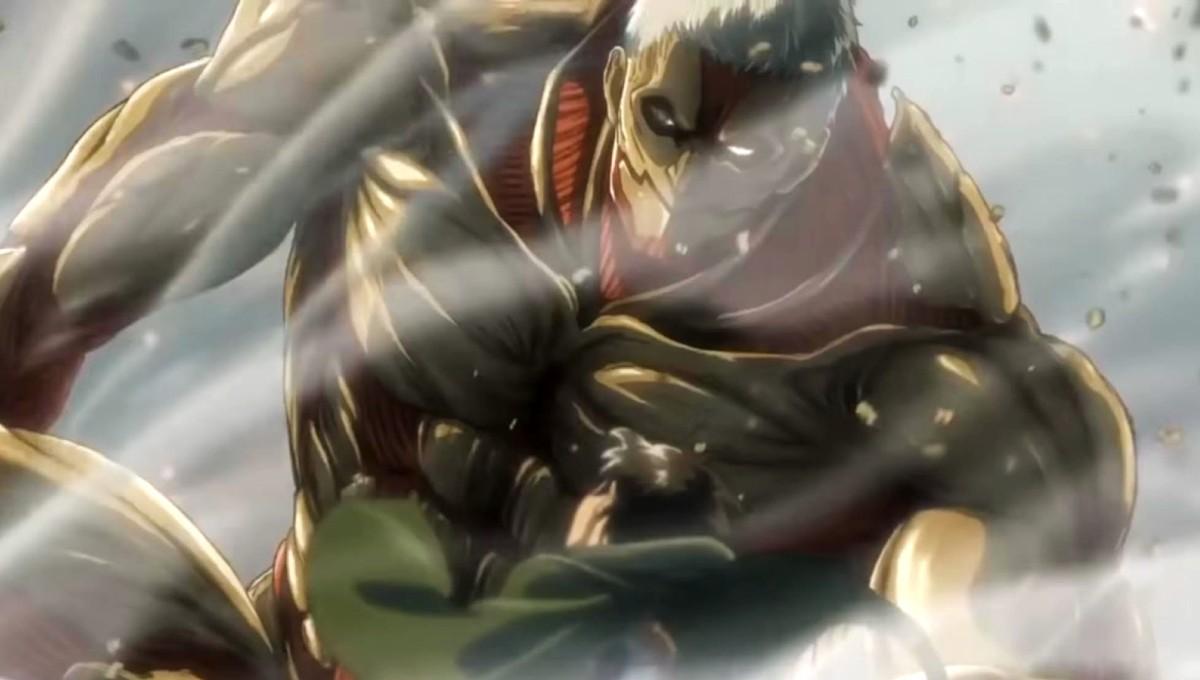 Eren and his friends really can't catch a break in Season 2. The action hits the ground running from Season 2, Episode 1 and simply doesn't end, with Titan attacks, secrets revealed, true identities unmasked, and more. Warning: You may find yourself binge-watching this season in one go. It's that good.
Article continues below advertisement
6. "OVA: Wall Sina, Goodbye, Parts I and II"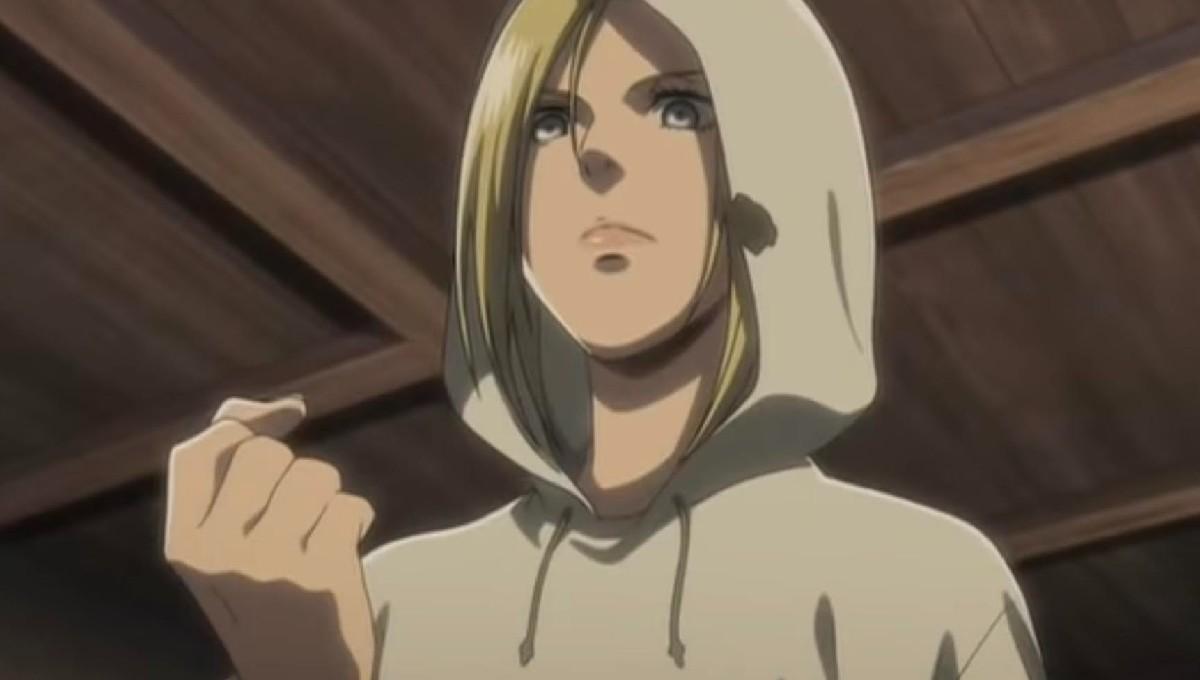 We jump back a bit in the Attack on Titan timeline to the day before Annie Leonhart sabotaged the 57th Exterior Scouting Mission as the female Titan. This two-parter has Annie investigating a missing person's case within Wall Sina and also facing some of her own past demons before she heads out on that fateful, tragic mission to betray the Scout Regiment.
Article continues below advertisement
7. 'Attack on Titan' Season 3, Part 1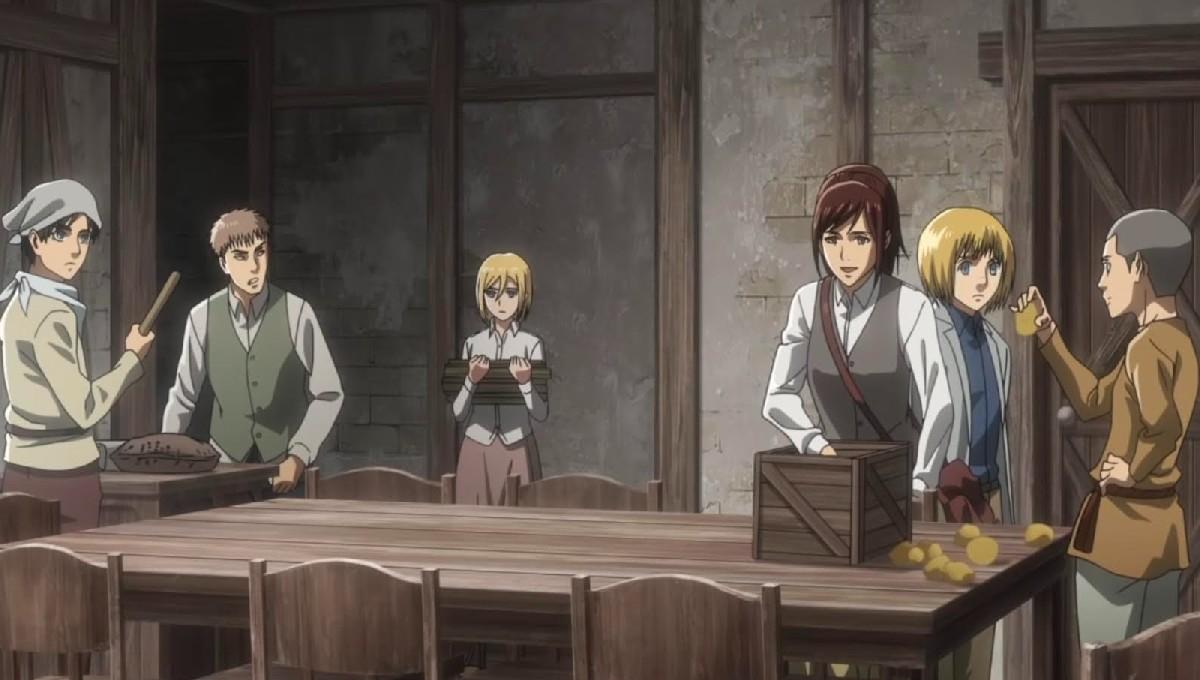 Season 3 finds the Scout Regiment facing an entirely different enemy: other humans. Once again, there's no time to breathe with Season 3 as the Scout Regiment finds themselves on the run. Krista, or rather, Historia's, importance in the story comes into play in Season 3, Part 1. More Titan truths are revealed! Did we mention there's also a government coup? And we haven't even made it to Season 3, Part 2 yet!
Article continues below advertisement
8. "OVA: Lost in the Cruel World"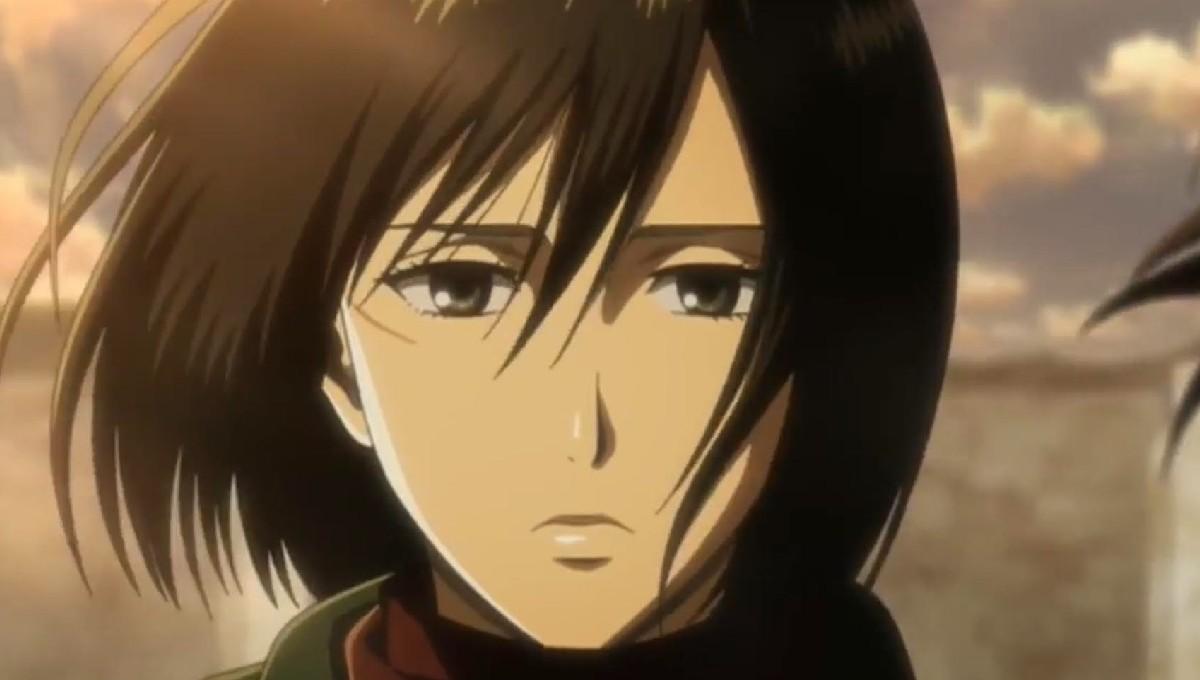 Poor Mikasa really gets put through the proverbial wringer during Attack on Titan. This OVA features Mikasa daydreaming of her life with Eren in a different world, but she discovers to her horror that Eren dies in that alternate reality as well. Back in the present, Mikasa seems more resolved to aid Eren in his mission to kill all Titans, no matter what the cost.
Article continues below advertisement
9. 'Attack on Titan' Season 3, Part 2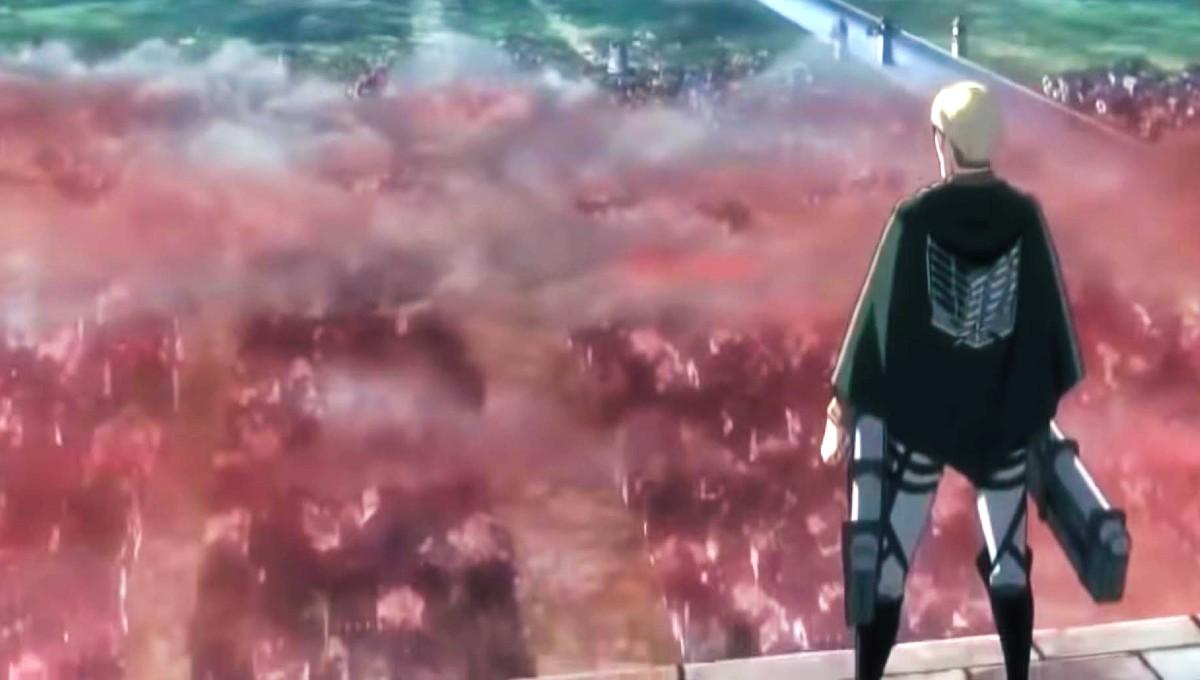 MAJOR truths are finally unveiled in Season 3, Part 2. The question of what exactly was in Eren's basement is finally answered, but not without immense cost. The Survey Corps looks to the future, but Eren himself is forced to confront the consequences of learning what lies beyond.
Article continues below advertisement
10. 'Attack on Titan: The Final Season' Part 1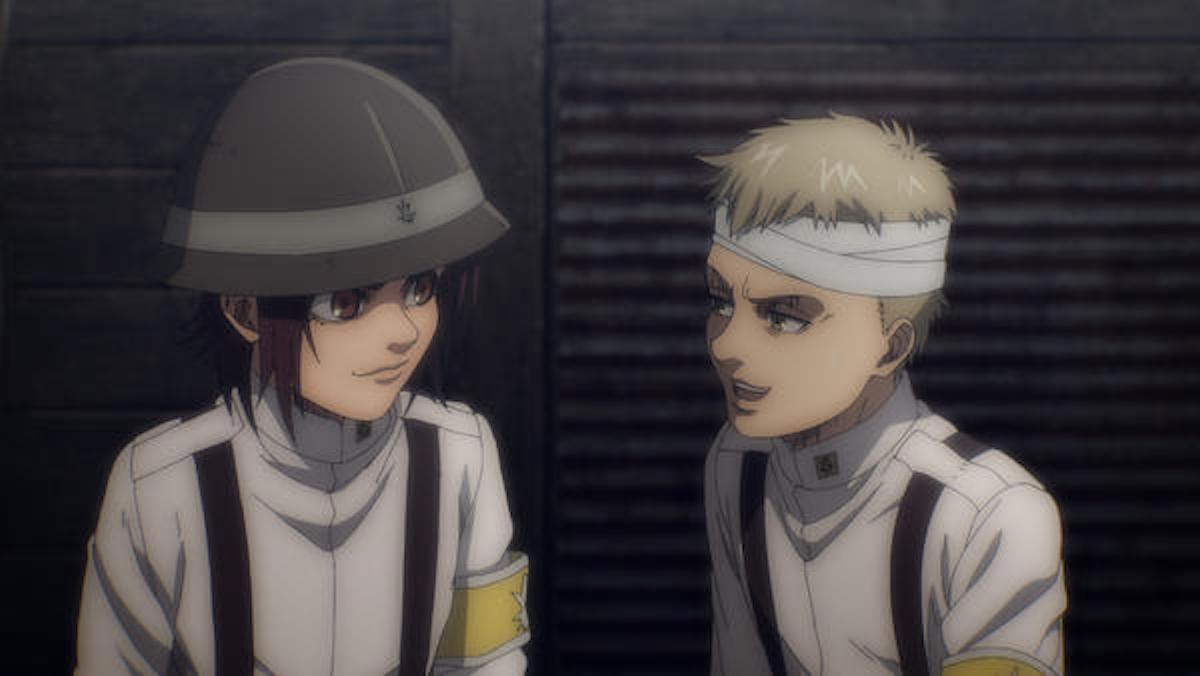 Four years after the events of Season 3, we are introduced to the nation of Marley, whose armies of militarized titans and child soldiers are currently embroiled in battles against other fledgling countries. As they prepare to wage war against the "devils" of Paradis Island, its inhabitants — ie. the Survey Corps — strike first as Eren and his comrades make a desperate bid to reclaim their freedom. The lines between good and evil begin to blur as Eren hatches a plan 2000 years in the making.
Article continues below advertisement
11. 'Attack on Titan: The Final Season' Part 2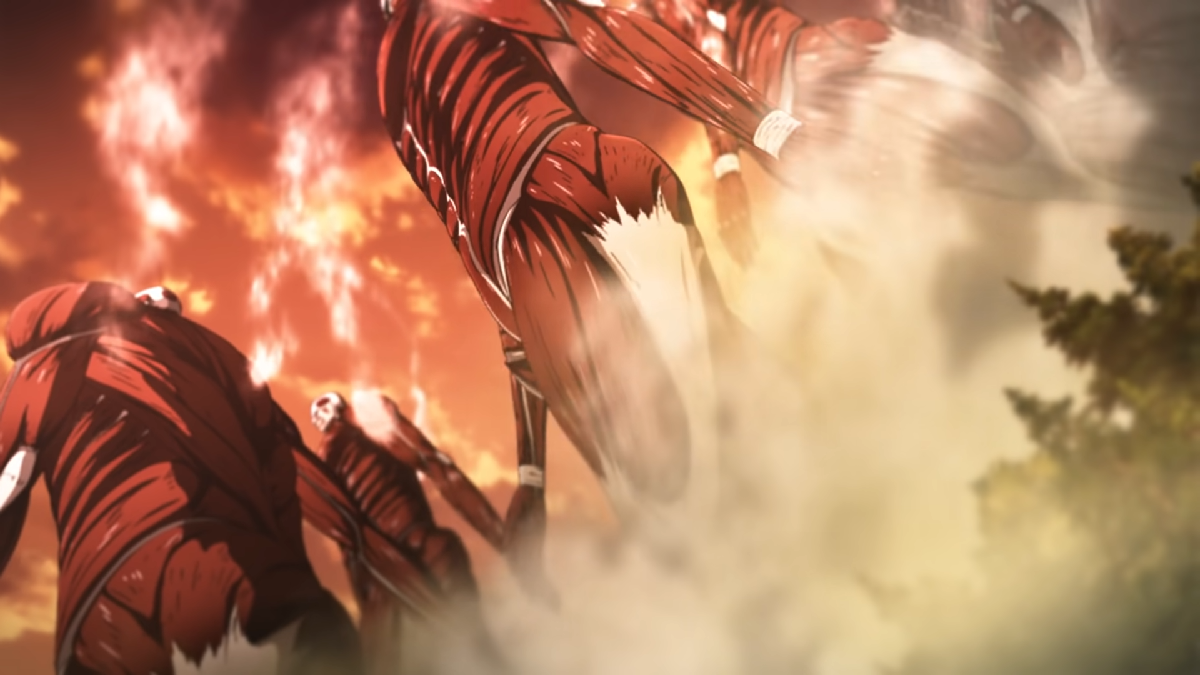 Marley brings the battle to Paradis Island and Eren prepares to make his move. He attempts to make contact with his half-brother, Zeke, in order to activate the powers of the Founding Titan and unleash a wave of Colossal Titans to decimate their enemies. Unbeknownst to even his closest friends, however, Eren has a much more horrifying fate in store for humanity.
Article continues below advertisement
12. 'Attack on Titan: The Final Season' Part 3, Part 1
As we close in on the climax of the series, Eren has taken on a monstrous new form as he leads the Rumbling across the ocean and toward other nations that are powerless to stop him. With Eren and his army mowing down billions of innocent people, his friends in the Survey Corps and the remaining Marleyan soldiers overcome their societal divides in order to stop Eren and save the world.
Article continues below advertisement
We completely understand the temptation to skip ahead to certain parts of Attack on Titan in order to learn the answers to questions that are set up early on. However, watching the entire series in the correct order is definitely worth the eventual plot payoff.
The last installment of Attack on Titan: The Final Season will premiere in Fall 2023.