How Likely Is a Collab Between 'Attack on Titan' and Fortnite'? Let's Break It Down
When it comes to battle royale games, the ever-popular Fortnite is best known for a number of different things. One would be its collection of silly dancing emotes that have made the rounds on social media in the past.
Another would be its many crossovers. The game has previously held several special events where players can collect skins and items based on characters from Marvel, DC, gaming series like God of War and Uncharted, and even the world of anime.
Article continues below advertisement
In the past, Fortnite has featured special collaborations with popular anime like Naruto, the Dragon Ball franchise, and My Hero Academia. It stands to reason that even more crossovers of this nature are coming in the future, and fans are eager to know what series Fortnite will intersect with next.
As of now, many on the internet are wondering if Attack on Titan will ever come to Fortnite. It's not impossible, but let's quickly break down the likelihood.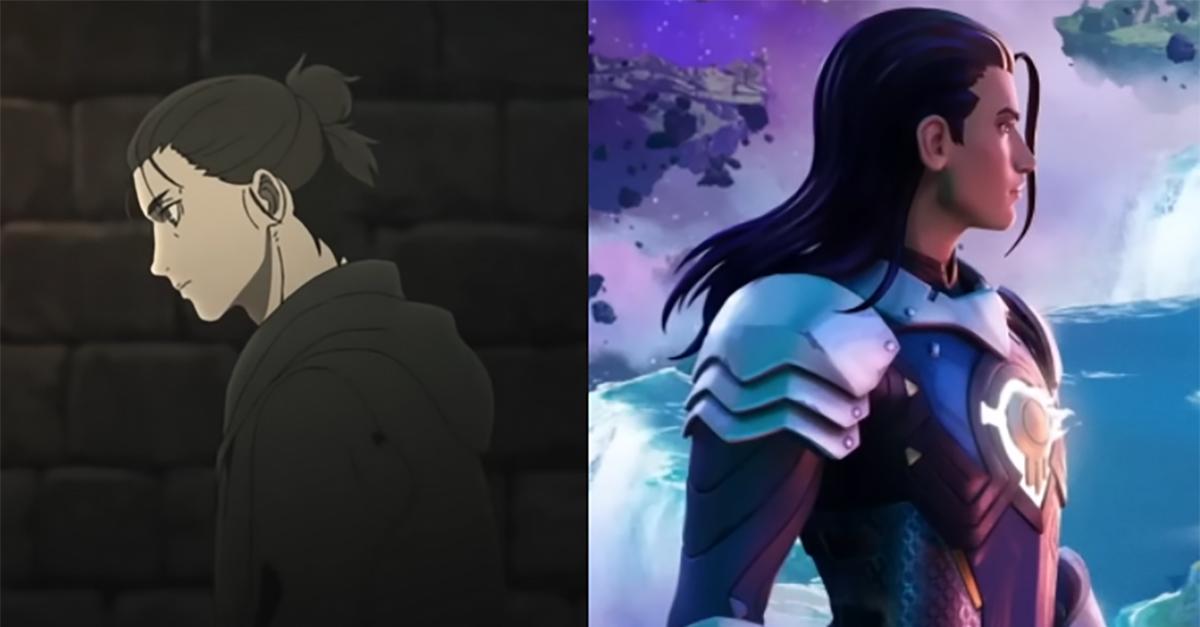 Article continues below advertisement
Is 'Attack on Titan' coming to 'Fortnite'?
In case you aren't aware, Attack on Titan is a highly popular anime series that first premiered back in 2013; it was adapted from a manga that began in 2009.
It follows Eren Yeager and his friends, whose peaceful but secluded lives within their walled-off cities are violently disrupted when hordes of man-eating giants known as Titans invade their homes.
They soon join the military forces of the Survey Corps in order to fight back against the Titans and reclaim their home.
The elements of Attack on Titan would certainly fit well into a game like Fortnite. Members of the Survey Corps use "ODM Gear," a special device that allows them to zip through the air using high-speed grappling hooks, which already pairs well together with the air traversal options available in Fortnite.
A potential collab could even implement massive enemies and obstacles in the form of in-game Titans. A crossover between these two franchises is certainly feasible.
Article continues below advertisement
As for whether or not there will be a collab between them, there is currently no confirmation that Attack on Titan will come to Fortnite any time soon.
That being said, it's certainly not impossible. In the past, Attack on Titan has crossed over with other western live-service games like Dead by Daylight. If nothing else, it proves that the anime franchise is open to these kinds of crossovers.
Article continues below advertisement
A collaboration between Attack on Titan and Fortnite in the near future would be aptly timed as well. The anime is set to begin airing its final episodes throughout 2023. Fortnite is no stranger to cross-promotional events like this, and being able to ride on the coattails of Attack on Titan: The Final Season would be too good an opportunity to pass up.
As of this writing, there is no indication that a crossover is happening, but it's certainly possible.
Fortnite is available on Nintendo Switch, PS4 and 5, Xbox Ones and Series X/S, and mobile.