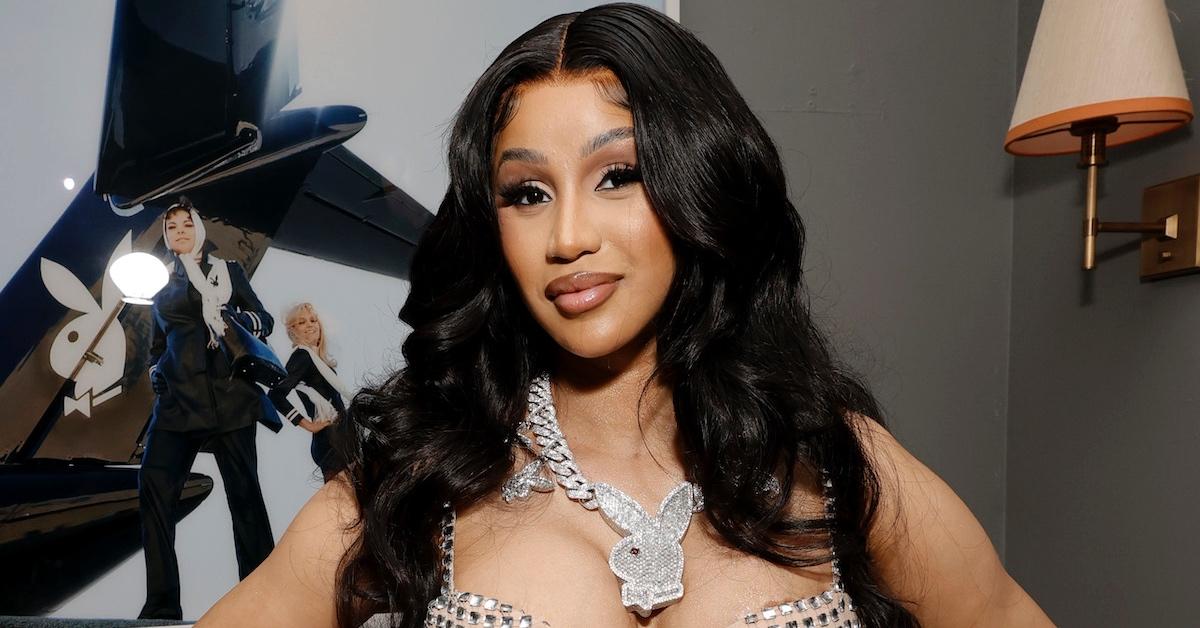 'Cardi Tries' Hilariously Shows the Rapper and Marsai Martin Performing a Magic Trick (EXCLUSIVE CLIP)
There's a reason the world has fallen in love with the force that is Cardi B. Aside from the 29-year-old's ability to make hit records, Cardi B has a down-to-earth, infectious personality that keeps everyone entertained. Seriously, one quick scroll through the star's social media pages will serve up a dose of laughter with her family and close friends. So, it's no surprise that the "Up" femcee has her own show titled Cardi Tries.
Article continues below advertisement
Cardi Tries focuses on the entertainer taking on crazy challenges outside of her comfort zone alongside her famous friends. We've already seen Cardi go fishing with actress Keke Palmer and face her fears alongside social media influencers Ricky and Denzel. In an exclusive clip ahead of the April 1, 2022, episode, Cardi tries her hand at learning magic alongside actress Marsai Martin. So, where can viewers watch Cardi Tries? Here's everything we know.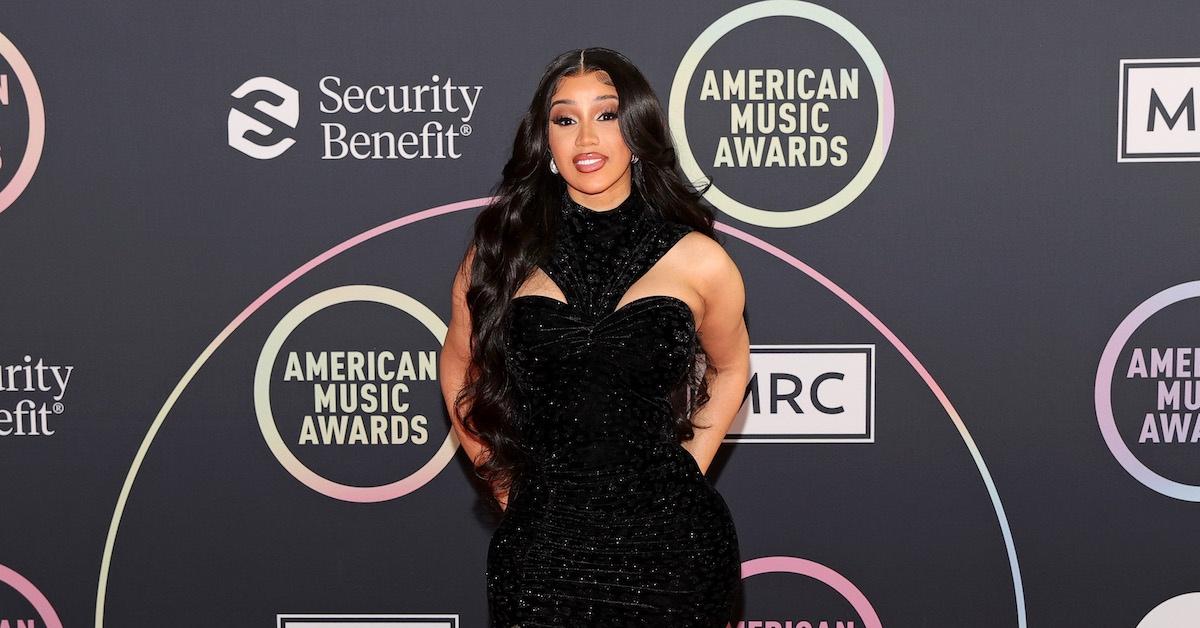 Article continues below advertisement
Here's how to watch 'Cardi Tries.'
Cardi is determined to keep the masses entertained! Luckily for us, there are plenty of ways we can all watch Cardi take on a slew of challenges in Cardi Tries.
Fans can watch the show in three ways: on Watch Together via Messenger, Instagram, and Facebook Watch. These options allow viewers to watch content in real-time.
For folks ready to watch Cardi Tries, you'll need to access Watch Together via Messenger or Instagram. If you're using Messenger, simply start a video chat with your friend. Next, swipe up to access the menu, and select "Watch Together." Search for Cardi Tries, and you're all set. Best of all, this feature is 100 percent free!
Article continues below advertisement
Viewers can also watch Cardi Tries via Instagram. To do so, simply start a video chat with a friend and tap the media button in the bottom-right corner of the app. Select "Watch Together" and search for Cardi Tries. Make sure that your Instagram and Facebook accounts are linked together to use this feature.
Viewers can also head to the Cardi Tries page via Facebook Watch to stream episodes.
Article continues below advertisement
Cardi has teamed up with Instagram and Messenger for the latest 'Cardi Tries' episode featuring actress Marsai Martin.
In the newest hilarious episode of Cardi Tries, Cardi and Black-ish star Marsai Martin are determined to learn the art of executing magic tricks and illusions. Of course, the duo gets the opportunity to put their newly-learned skills to the test with a magic show. And in the exclusive clip, viewers will see Cardi dressed to the nines in her best magician outfit as she embraces her inner magician.
As Marsai lies in a coffin, Cardi attempts to complete the famous sawing illusion first achieved by British magician P.T. Selbeit.
"Ladies and gentleman, I'm going to let you know right now, this is not something easy," Cardi tells the crowd. "And it's very disturbing."
Article continues below advertisement
Cardi then attempts to place the saw in the middle of the coffin where Marsai is. Marsai screams, and the audience laughs. The rapper apologizes to Marsai, and the actress quivers at the thought of being "cut" by the saw. Cardi yells, "I don't care!" and lets out a hearty laugh as she — with the help of an assistant — places the saw in the middle of the coffin for a second time.
Article continues below advertisement
Cardi struggles briefly with the saw, and she is told by the assistant to give Marsai a pull. However, Marsai appears to be nervous about what's going to come next, so Cardi checks on her.
"Are you OK?" Cardi asks Marsai. "You're a little bit tough to cut, but guess what? I cut prime steak all the time," Cardi says while laughing and finally cutting through the coffin.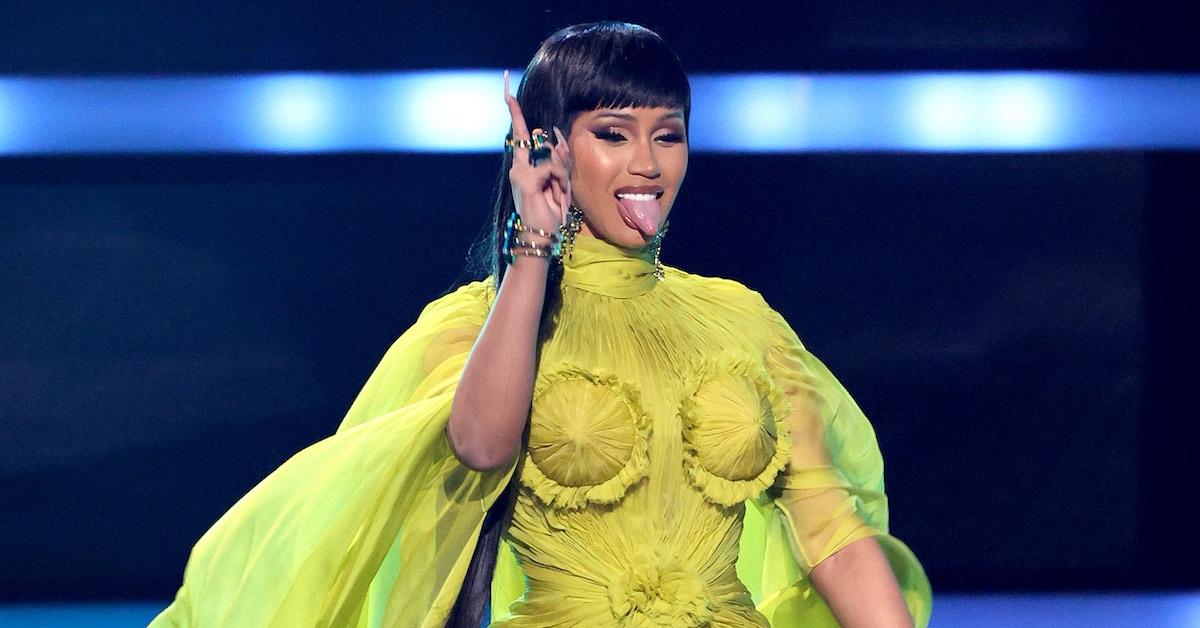 Article continues below advertisement
Two assistants then come around to open the panels of the box so the audience members can see Marsai's body. Cardi then asks the audience if they're entertained. Next, Cardi gets ready to split the coffin in two.
"Ladies and gentlemen," Cardi says while splitting the two boxes and walking center stage to take her bow.
Now, we just ave to wait and see if Cardi is able to put Marsai back together without a hitch.
Catch the new episode of Cardi Tries Friday, April 1, 2022, at 12 p.m. EST on Messenger.