Fellow Gorehounds, Art the Clown Is Back! Here's How You Can Watch 'Terrifier 2'
Art the Clown is back in 'Terrifier 2,' and he's back with a vengeance. Damien Leone's slasher sequel has finally arrived, and here's how you can watch it.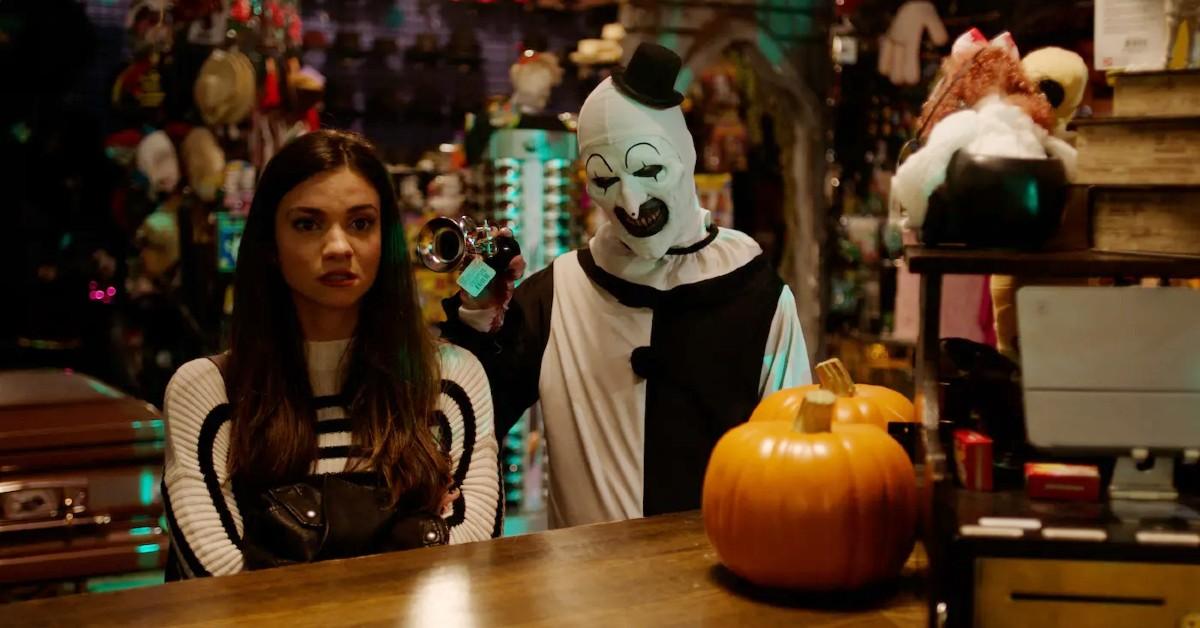 If we wanted to watch something classy, we'd peruse the figurative shelves of the prestigious Criterion Channel. But sometimes, we just aren't in the mood for "important classic and contemporary cinema." Every so often, we fancy a perverse, depraved, and nightmarish bloodbath. This takes us to the highly-anticipated release of the slasher flick Terrifier 2. Though Damien Leone's 2016 film Terrifier only earned a Rotten Tomatoes score of 56 percent, its tactfully-cheesy '80s feel and sheer absurdity helped it garner a cult following.
Article continues below advertisement
Still, its 2022 sequel arrived with something to prove. Once again starring the murderous silent clown named Art (David Howard Thornton) — who seemingly can't die — Terrifier 2 has stabbed and slashed its way to a Rotten Tomatoes score of 87 percent.
"After being resurrected by a sinister entity, Art the Clown returns to Miles County where he targets a teenage girl and her younger brother on Halloween night," the synopsis reads.
Featuring a female lead and buckets of blood — seriously, there isn't an inch of this film that isn't stained in gooey red stuff — Terrifier 2 is the perfect popcorn horror movie to prepare you for the godly holiday that is All Hallows' Eve. Released on Oct. 6, 2022, here's how you can watch Terrifier 2.
Article continues below advertisement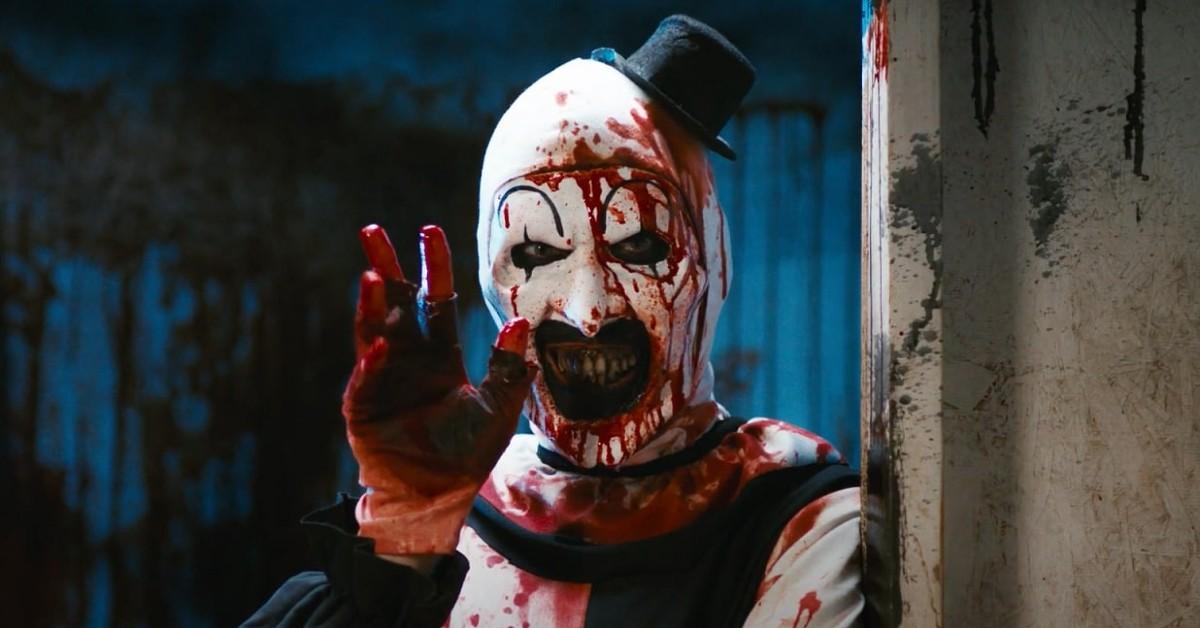 Why is 'Terrifier 2' not in theaters?
So you checked Netflix, Hulu, Prime Video, Paramount Plus — you covered all your streaming services bases. Terrifier 2 is nowhere to be found. Maybe you checked to see if it was available via VOD. Nada. We get it, you gorehounds want more Art the Clown content.
First premiering at Fright Fest back in August, Terrifier 2 is only playing in theaters at the moment — select theaters to be exact.
Article continues below advertisement
Per Bloody Disgusting, Cinedigm, Bloody Disgusting (the production studio), and Screambox brought Terrifier 2, "an uncut, uncompromised, 138-minute-long ultra slasher," to a whopping 850 theaters across America. Hey, that isn't bad for an indie film.
This was a part of a Thursday-through-Monday theatrical engagement, as reported by Forbes. Shockingly, the little clown slasher that could earned $480,000 on Thursday, Oct. 6, and approximately $1 million over that coming weekend.
Article continues below advertisement
"To understand this better, the film averaged $453 per theater (on Thursday), which is only second to Paramount's wide-release Smile," Bloody Disgusting wrote, clearly thrilled that its horror baby is killing it (no pun intended) and holding its own against its blockbuster counterparts.
Not only that, but several audience members have reportedly fainted and vomited during showings of the film, which is a total win.
To find out what theaters near you are putting Art the Clown's vile shenanigans front and center, check out Terrifier2TheMovie.com or popular ticketing company Fandango. Eventually, Terrifier 2 will be available to stream on the horror subscription service Screambox. But until then, put on a tiny top hat and head to your local theater! Art is waiting.