Are There Hidden Ghosts in Netflix's 'The Midnight Club'? Here's What's Lurking in the Background
Mike Flanagan is known for placing discrete Easter eggs in his series. Given its paranormal premise, are there hidden ghosts in 'The Midnight Club'?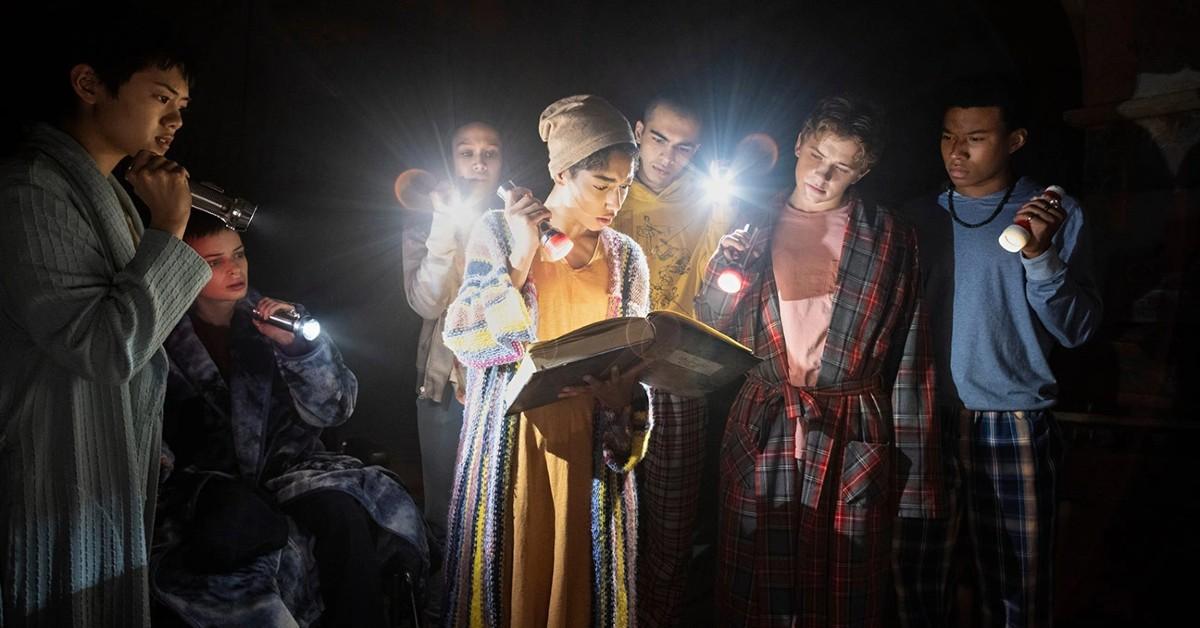 Having helmed incredible projects like 2016's Ouija 2: Origin of Evil, 2017's Gerald's Game, and Netflix series The Haunting of Hill House and Midnight Mass, Mike Flanagan is on every horror fan's radar. His newest endeavor — the Netflix series The Midnight Club, which is based on the 1994 novel by Christopher Pike — has been a passion project of Mike's ever since he was studying to get his BA in electronic media and film at Towson University.
Article continues below advertisement
Two decades later, horror king Mike Flanagan brought The Midnight Club to life, with Christopher Pike's blessing, of course.
"Seeking respite at a teen hospice shrouded in mystery, a terminally ill young cancer patient is determined to reverse her fate — no matter the cost," the official synopsis for The Midnight Club reads. At Brightcliffe Hospice, the resident teens unite at midnight every night to tell each other spooky, bone-chilling stories. Not only that, but they make a dark pact stating that the first member to kick the bucket must send a sign from the realm of the dead.
With a respectable Rotten Tomatoes score of 85 percent, Mike Flanagan and Leah Fong's The Midnight Club is jam-packed with raw emotion, heartbreaking metaphors, and record-breaking jump scares. In Flanagan fashion, The Midnight Club also boasts some eerie blink-and-you'll-miss-them background moments. That's right, TMC harbors some concealed Easter eggs, and Mike wants you to find them.
Article continues below advertisement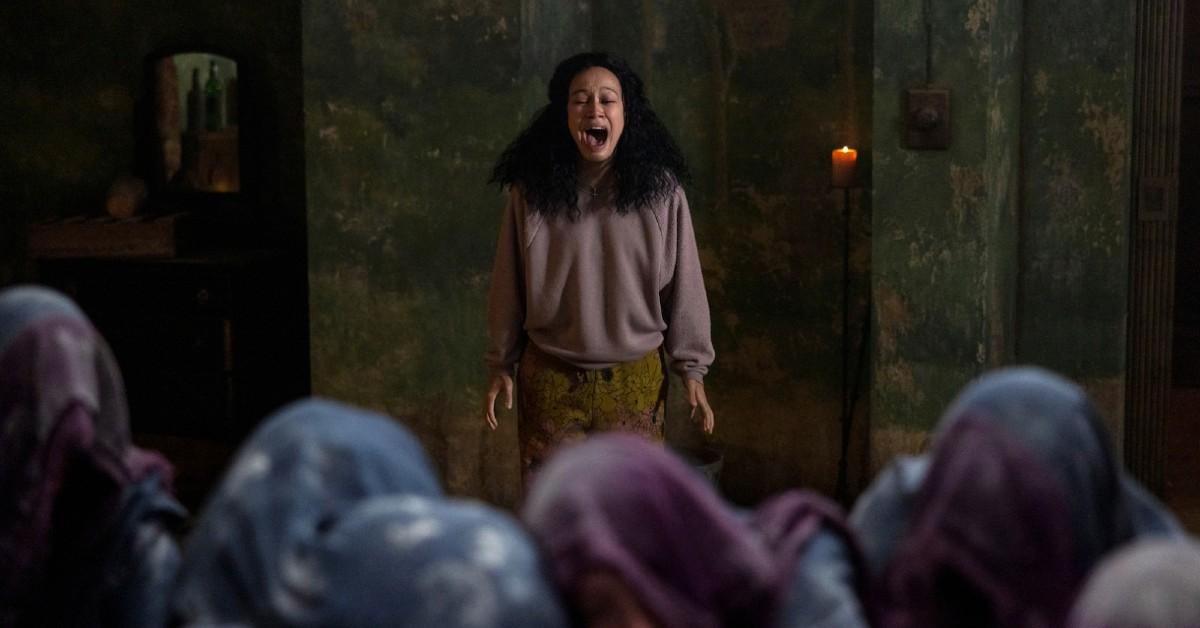 'The Midnight Club' is brimming with Easter eggs plucked from Mike Flanagan's previous projects.
The rapidly expanding Mike Flanagan universe is more interconnected than we realized.
"There are some cameos in the show that are really fun and really hard to find," Mike told TV Insider during a press breakfast at Netflix's NYC location. "But if you keep your eyes peeled or your ears peeled, you can find Hamish Linklater, Carla Gugino, and Kate Siegel in the show."
Article continues below advertisement
While Hamish Linklater wowed as Father Paul Hill in Midnight Mass, Carla Gugino has worked on several Mike Flanagan projects, such as The Haunting of Hill House, Gerald's Game, and Midnight Mass. Mike's wife, Kate Siegel, has acted in nearly all of his projects, including his upcoming miniseries The Fall of the House of Usher. (Despite its not yet being released, Mike shared that there are even nods to The Fall of the House of Usher in TMC.)
If you're looking for their faces, we'll just stop you there. As reported by Elite Daily, the trio of actors lent their voices to characters on Order and Reprimand, "the pun-filled Law and Order parody that Anya watches in her ghostly realm."
Would we consider them to be hidden ghosts? Not exactly. Their cameos more so act as camouflaged winks to hardcore Mike Flanagan fans.
Article continues below advertisement
The Midnight Club does feature a haunting pair of elderly spirits that roam Brightcliffe Hospice, but they're by no means hidden from the audience. In The Haunting of Hill House, however, there are over 30 ghosts creeping and lurking in the background, begging to be discerned by dedicated viewers.
Article continues below advertisement
Another discrete Easter egg to hunt down in The Midnight Club is the Lasser Glass — aka the supernatural mirror from 2013's Oculus.
"It wasn't quite in the right place to leap out at you, but it's visible," Mike relayed. "You can see it there … But yeah, if you can find Hamish, I think that's a real Easter hunt victory there."
Upon close examination, you can spot the demonic antique mirror resting against the wall in Brightcliffe's basement in Episode 6, titled "Witch."
According to the show's executive producer and one of Mike's frequent collaborators, Trevor Macy, the mirror has emerged "in everything since" its debut in Oculus. It's true, the Lasser Glass can be found in The Haunting of Hill House, The Haunting of Bly Manor, Ouija: Origin of Evil, Gerald's Game, and Doctor Sleep. That dusty old thing gets around!
Article continues below advertisement
Though we may not consider them to be Easter eggs in the traditional sense, several of Christopher Pike's novels are alluded to in TMC. In fact, that was a large portion of Mike Flanagan's lengthy pitch to the highly skeptical author.
"I don't think he'd seen anything that I'd done at that point, but we got on the phone for like three hours and he agreed to let me take a shot with the show. The pitch was, we'll do The Midnight Club, but the stories the kids tell are other Pike books, and he really liked that idea," Mike explained at a press event, per Inverse.
Article continues below advertisement
"Kevin's story is adapted from 1993's The Wicked Heart, Sandra's is 1988's Gimme a Kiss, Amesh's is 1990's See You Later, Ilonka's is 1990's Witch, Natsuki's is 1993's Road to Nowhere, and Spence's is 1993's The Eternal Enemy," Elite Daily detailed.
Anya's story is the only one that comes directly from the pages of the Midnight Club novel.
Whether it be a phrase, a prop, or a voice, Mike Flanagan has subtly stamped his legacy all over 2022's The Midnight Club.
Season 1 of The Midnight Club is currently streaming on Netflix.