She's Almost Here! AI-Doll Horror Movie 'M3GAN' Is Spawning Hilarious Twitter Memes
Blumhouse's AI-doll horror flick 'M3GAN' is almost here, and the internet is having a ball creating memes about the deranged android.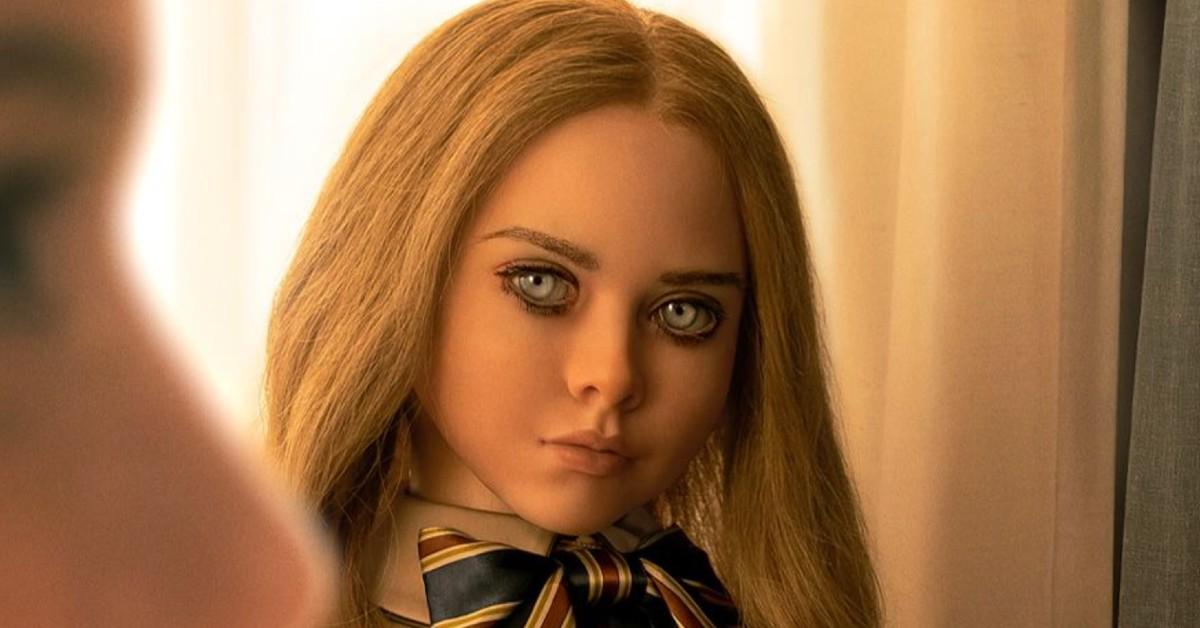 Whether it's Child's Play's Chucky, The Conjuring's Annabelle, or The Boy's Brahms, there's something about cursed-doll horror movies that gets the masses excited. Maybe it's simply that they're plain fun, period.
Article continues below advertisement
The newest horror icon in this category is a life-sized AI doll named M3GAN, and she's gaining a lot of online attention.
Directed by Gerard Johnstone and produced by horror legends James Wan, Jason Blum, Michael Clear, and Couper Samuelson, M3GAN follows toy roboticist Gemma (Allison Williams), who is suddenly thrust into the life of her 8-year-old niece, Cady (Violet McGraw), after Cady's parents are killed in a tragic accident. Now, Gemma must act as Cady's new guardian, despite knowing little to nothing about parenting.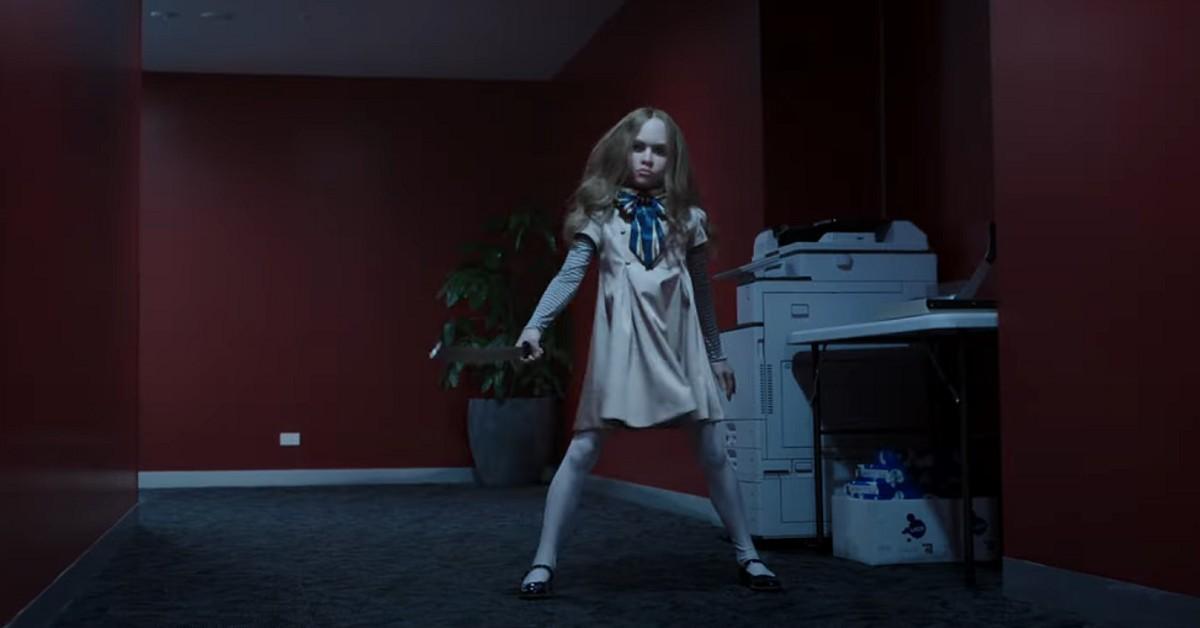 At her high-pressure job, Gemma is working on a prototype for the aforementioned android doll, which is intended to be a child's closest and most protective companion. As M3GAN (Amie Donald) absorbs information about the child she latches onto — in this case, Cady — "she becomes friend and teacher, playmate and protector," a feature that eventually proves to boast sinister consequences. Have we learned nothing from Black Mirror?
Despite it being a horror movie — one with a shocking Rotten Tomatoes score of 96 percent — the trailers for M3GAN are chock-full of meme-able material, and the Twittersphere has taken note. From M3GAN's TikTok-esque dance moves to the inclusion of Taylor Swift's "It's Nice to Have a Friend," here are the wackiest M3GAN memes out there.
A quick 'wikiHow' tutorial.
The official 'M3GAN' Twitter account gifted us with this quality meme. Don't mind us, we'll just be taking notes.
Article continues below advertisement
The horror doll girlies are about to brawl.
Let us introduce you to our dear friends. For those who don't know, the top right photo is of Annabelle from The Conjuring franchise, the bottom left is Lilly D from R.L. Stine's The Haunting Hour: The Series, and the bottom right is Tiffany Valentine from the Child's Play franchise. M3GAN can take them.
Article continues below advertisement
Marvel and DC, make some room for Blumhouse Productions.
When the first bonkers M3GAN trailer made its rounds back in October 2022, no one expected the film to be of any respectable quality. And shame on us for that. Perhaps M3GAN herself will come for us for doubting her abilities.
The Blumhouse flick boasts a near-perfect Rotten Tomatoes score of 96 percent with 54 reviews as of this writing, which is more than certain superhero movies can say (we're looking at you, Morbius).
Article continues below advertisement
We aren't going to argue with Wendy Williams.
"She's got a point, she's an icon, she's a legend, and she is the moment." Move over, Annabelle, it's time we stan a new evil doll.
Article continues below advertisement
Alexa, play "Break My Soul" by Beyoncé.
We truly love the idea that M3GAN is a member of the Beyhive. No notes.
Article continues below advertisement
It's the utopia we deserve.
James Cameron's Avatar: The Way of Water has an estimated production budget of $250 million. If this towheaded killer android outperforms Avatar at the box office, we'll have no words. Blumhouse is at it again!
Article continues below advertisement
"Annabelle, your days are numbered."
Just sit back and enjoy M3GAN dancing to Megan Thee Stallion's "Her."
Hilariously, Tina Snow herself shared her excitement over the M3GAN trailer. "Not being biased but I think they made this movie for me," she tweeted. "I will be the THEE FIRST in line to see M3GAN!!!"
We'll be second in line, Meg!
Article continues below advertisement
Imitation is the sincerest form of flattery, after all.
The thought of M3GAN watching the Annabelle and Chucky films on a sketchy pirating website is enough to make us wet our pants. She has to pull inspiration from somewhere!
Article continues below advertisement
M3GAN clearly said "gay rights!"
Is M3GAN the next queer horror icon we've been waiting for? She's coming for the Babadook's spot!
Article continues below advertisement
M3GAN definitely requests "It's Nice to Have a Friend" at the club.
Released on Oct. 11, 2022, the trailer for M3GAN features an eerie version of Taylor Swift's soft 2019 tune "It's Nice to Have a Friend," obviously pointing to the fact that M3GAN and Cady develop a bizarrely toxic friendship.
Seeing the deranged robot doll shake her hips to the song on Twitter is also fun.
Article continues below advertisement
M3GAN is the horror genre's newest girlboss.
While Chucky and Annabelle are clearly in their flop eras, as the kids say, M3GAN's career as the new "it-girl" villain is thriving. Any last words, you has-been hunks of plastic?
Article continues below advertisement
Fried and crispy android doll, anyone?
Given that she's a glorified computer, we aren't too sure M3GAN would survive a match against a deep fryer. Take her for a trip to McDonald's and M3GAN's done for.
M3GAN hits theaters on Jan. 6, 2023.