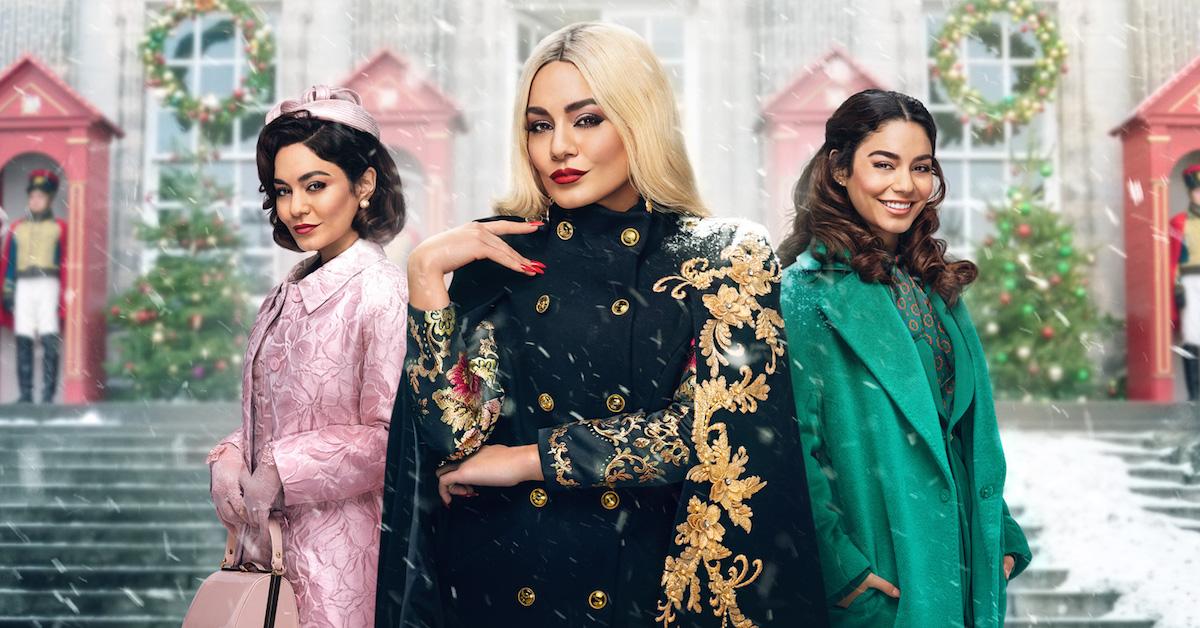 How Was 'The Princess Switch' Filmed – and Does Vanessa Hudgens Have a Twin?
When thinking of holiday movies to watch on Netflix during the Christmas season, The Princess Switch movie franchise is one of the cutest to add to your list. The first movie came out in 2018 and stars Vanessa Hudgens in the lead role. She returned for its sequel Switched Again in 2020, and then for the third movie Romancing the Star which was released in 2021.
Article continues below advertisement
In each film, Vanessa bounces back and forth between playing the characters Stacy De Novo and Margaret Delacourt. She even ends up taking on a third persona in the two newest movies named Princess Fiona. The behind-the-scenes tricks that were used to make this sort of magic happen are what makes the franchise so enticing. Here's how The Princess Switch movies were filmed.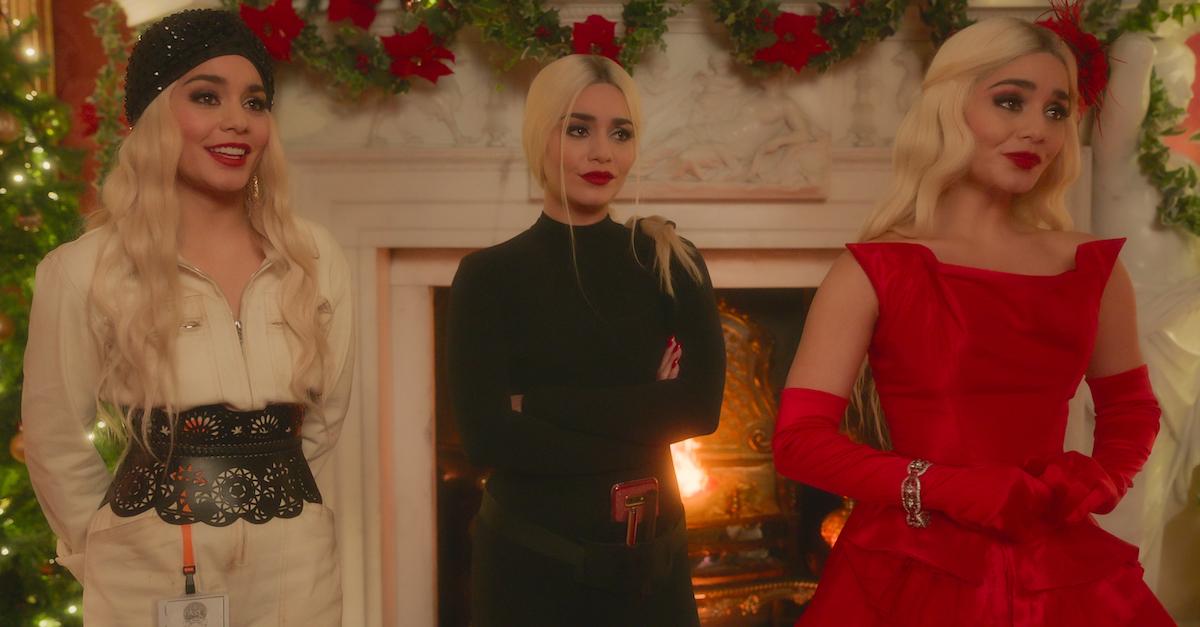 Article continues below advertisement
How was 'The Princess Switch' filmed?
Director Mike Rohl is the man in charge of The Princess Switch movie franchise. He told Newsweek that filming Vanessa while she played three separate characters wasn't the easiest task in the world. He said, "You could say the tripling and twinning was the most challenging part of the movie to shoot, and you would be right. Playing one character is a huge responsibility."
He continued saying, "Playing three characters elevates that responsibility profoundly. The workload and the energy it takes to succeed becomes a challenge that needs to be appropriately managed. Vanessa is a very experienced professional who prepares and delivers her roles to a very high standard."
Article continues below advertisement
There's nothing easy about what Vanessa accomplished while filming these movies! Simpler movies she's starred in, including the High School Musical movie franchise, didn't require her to play more than one character. Actresses who look just like Vanessa from behind were cast as body doubles. They're used in several of the Princess Switch scenes.
Article continues below advertisement
With the help of visual effects in post-production, the moments where Vanessa is playing all the characters at once are able to be flawlessly blended together.
Article continues below advertisement
Vanessa spoke about her experience playing multiple characters to Coming Soon. "It takes so much longer than you expect to do it," she said of the experience. "But it's really cool because with the technology nowadays, I could literally film Fiona's part and then go and change and then film Margaret's part, and then they can put it together right there on the spot. So it was just magic happening left and right."
Movie-making technology has certainly improved over the years making it possible for movies like The Princess Switch to appear as realistic as humanly possible.
Article continues below advertisement
Does Vanessa Hudgens have a twin?
While watching The Princess Switch franchise, viewers will see Vanessa in doubles and sometimes even triples! Because of this, some fans wonder if Vanessa actually has a twin sister in real life. In reality, she does not. She has a younger sister named Stella Hudgens who also happens to be an actress though! While Vanessa and Stella share a striking resemblance, they are clearly not twins, as they have a six-year age gap between them.