Um, Did This Humpback Whale Just Swallow Two Kayakers Whole? This Viral Video Has Us Shook
A viral video appears to show a humpback whale emerge out of the water and swallow two women kayaking. But was the video edited? Here's what we know.
In a world where celebrity death hoaxes and fake pregnancy rumors are popping up left and right, it's hard to tell what is even real on the internet anymore. That said, a video from November 2020 recently resurfaced and it's pretty chilling from what we can see. But can we actually trust that it's the real deal? Could it have been edited?
That's what we're here to investigate. Keep scrolling to watch this humpback whale encounter two people kayaking.
Article continues below advertisement
A viral video appears to show a humpback whale swallow two kayakers.
In late July 2022, a video was shared to a Facebook group called "The most beautiful pictures of planet earth."
Why exactly this video was shared in that group baffles me, but nonetheless, it was. And naturally, because of its contents, it caused a lot of commotion.
The caption above the video read: "A HUMPBACK WHALE SWALLOWS TWO GIRLS IN CALIFORNIA."
It continues to note that this took place in the U.S., off the coast of California.
Click play on the clip and you'll see a humpback whale emerge from the water and appear to have swallowed a pair of kayakers whole. The video ends there, but as the caption further reads, the whale eventually spat them out (not shown on film) and they survived.
Article continues below advertisement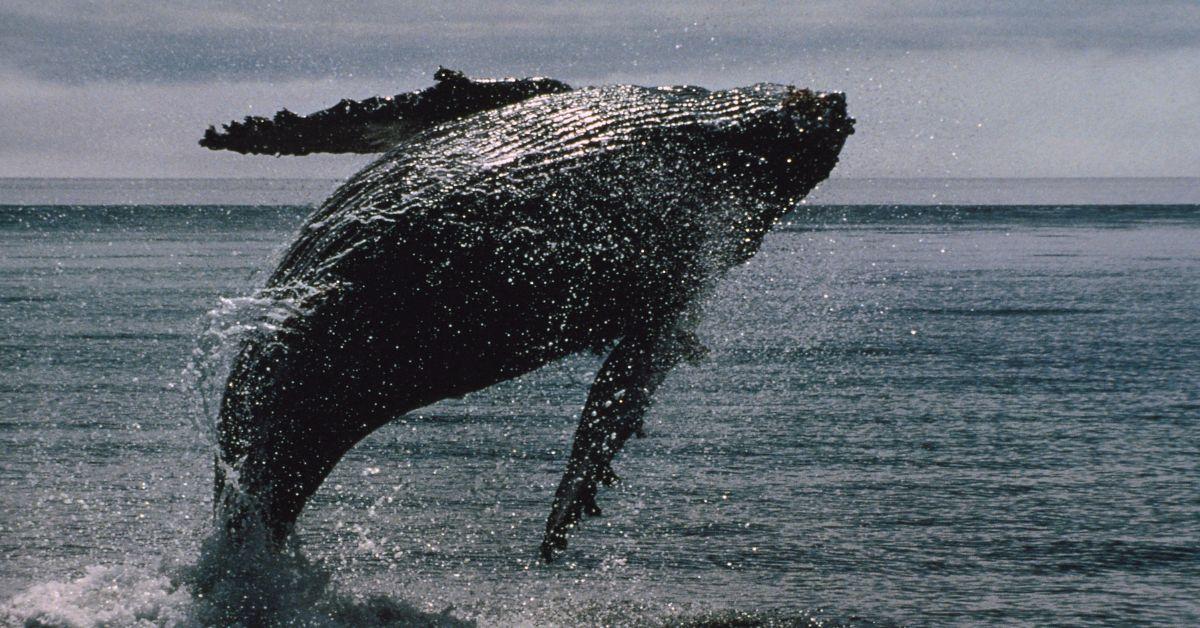 Comments poured in. Many folks tagged their friends in the post. Others questioned how exactly the original poster knew the two women knew were still alive. Some just agreed to never go kayaking again.
But at the same time, in a world where video editing is so easy, it raised some questions: Is this video even real? Since when did humpback whales eat people? Sure, sharks are a different story, but humpback whales?
Article continues below advertisement
Is the viral video of the humpback whale swallowing the kayakers real?
Fortunately, Snopes did a little digging regarding the video and found out some interesting information. First of all, the video is a bit dated. It was actually shot in Avila Beach, Calif., on Nov. 2, 2020.
However, that aside, the video is real. No editing was done to the clip seen on Facebook. But get this? We were all still bamboozled.
Article continues below advertisement
See, the angle at which the video was filmed was misleading. It made it look like the two women landed in the whale's mouth when the reality was that they simply fell behind the whale and into the water.
If you watch other videos from the scene, you can see that the women did not land in the whale's mouth.
What do humpback whales eat?
Still not convinced? Well, worry not. Per Marine Sanctuary, humpback whales, despite being so large and mighty, tend to only feed on small crustaceans like krill and small fish. Humans are not a part of their diets.
Furthermore, even if a curious and/or sick humpback whale was in the mood to try some human meat, it's not physically possible," per the Captain's Blog on Orca Spirit Adventures.
The blog notes that while humans can fit inside the large mouths of humpback whales, their throats are "roughly the size of a human fist," and the whale would not be able to swallow such a mighty figure. Phew!