Husband Shames Wife's Postpartum Body, Claims She "Needs to Go on a Run"
In a viral video, a woman shared the rude comment her husband made about her postpartum body. Soon after that, she shared a video gushing over him.
There should be a corner of the internet where people can publicly slam romantic interests, dates, situationships, partners, exes, etc. who did them dirty.
For example, this Barbie movie hater who seemingly cheated on his girlfriend with his cousin deserves a spot. Also, save some room for this woman who became furious when a man suggested they get ice cream date for their first date.
Article continues below advertisement
It looks like we have another contender trying to snag a spot. The culprit is male, married, and recently became a father. His offense? He shamed his wife's postpartum body. Booooo!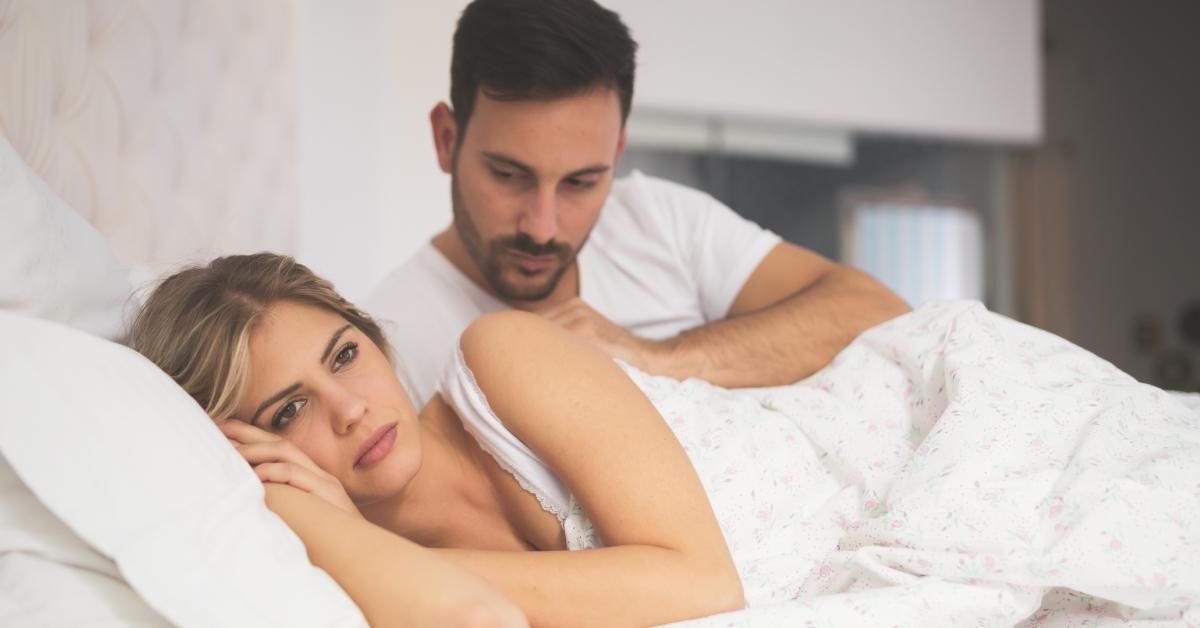 Article continues below advertisement
Woman says her husband shamed her postpartum body and used their daughter to deliver the message.
A TikTok creator named Brooklyn (@brookbrenn) shared a video on the platform where she explained the rude remark her husband made to her while they were discussing women's postpartum bodies.
The new mom explained to him how some women lose their postpartum weight within a few weeks, while others take a few months.
Brooklyn told him that she felt like she had returned to her pre-pregnancy body fairly quickly. However, he didn't seem to agree. What he said next is shocking.
Article continues below advertisement
She claimed that he took their months-old daughter and used her mouth to say the words, "Mom needs to go on a run."
Brooklyn was definitely not expecting this comment.
Throwing shade at him in the video, she said: "You try having a baby deplete all your nutrients and energy levels for nine months and then pushing it out of a you know what."
Women in the comment section felt her frustration.
Article continues below advertisement
One user wrote, "I would have cried for hours TBH." Another said, "Girl no that's actually so sad I'm so sorry." Body shaming isn't acceptable under any circumstances.

Article continues below advertisement
And a handful of people tried to plant the idea of divorce in Brooklyn's head.
"That's when you use her mouth to respond back, 'Dad wants a divorce,'" read one comment. Another read: "My husband made a similar 'joke' about my 3-month postpartum body. We're divorced now."
Users did all they could to point out to her that what he said was just cruel.

Article continues below advertisement
The same day, Brooklyn shared another video praising her husband, and users were rightfully confused.
After sharing the TikTok about her husband's unnecessary comment about her body, Brooklyn shared another video on the platform that puzzled users.
"My favorite forever," she wrote in the caption alongside a montage of her and her husband happily in love.
Had she already forgiven him? Was she trying to prove to users that she still loves him just as much? It's unclear.
Article continues below advertisement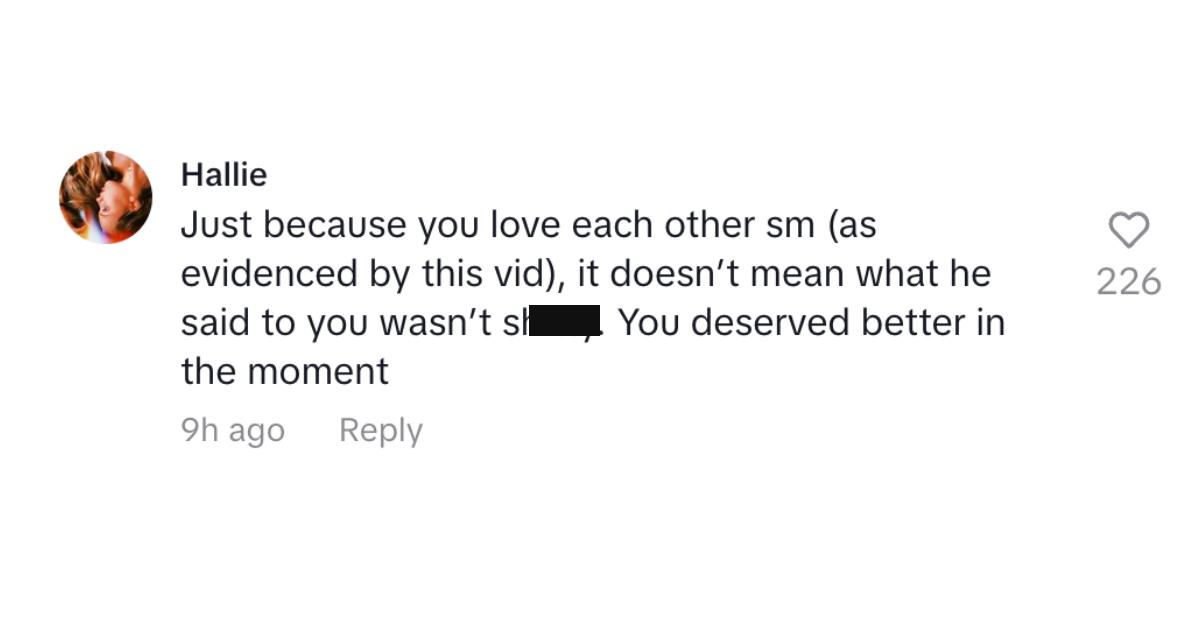 People who had watched her prior video dragging him for his rude comment were not amused to see her now praising this man.
"It's always this video after a video saying how s----- he is," wrote one person.
Another person wrote: "Just because you love each other sm (as evidenced by this vid), it doesn't mean what he said to you wasn't s-----. You deserved better in the moment."
And one user quipped: "He should go on a run."
Brooklyn hasn't responded to any of these comments.