'Immortals of Aveum' Makes Good on Its Many (Big) Promises — Review
'Immortals of Aveum' promised to be a wholly unique FPS with magic as your weapon, and Ascendant Studios' debut title delivers where it counts.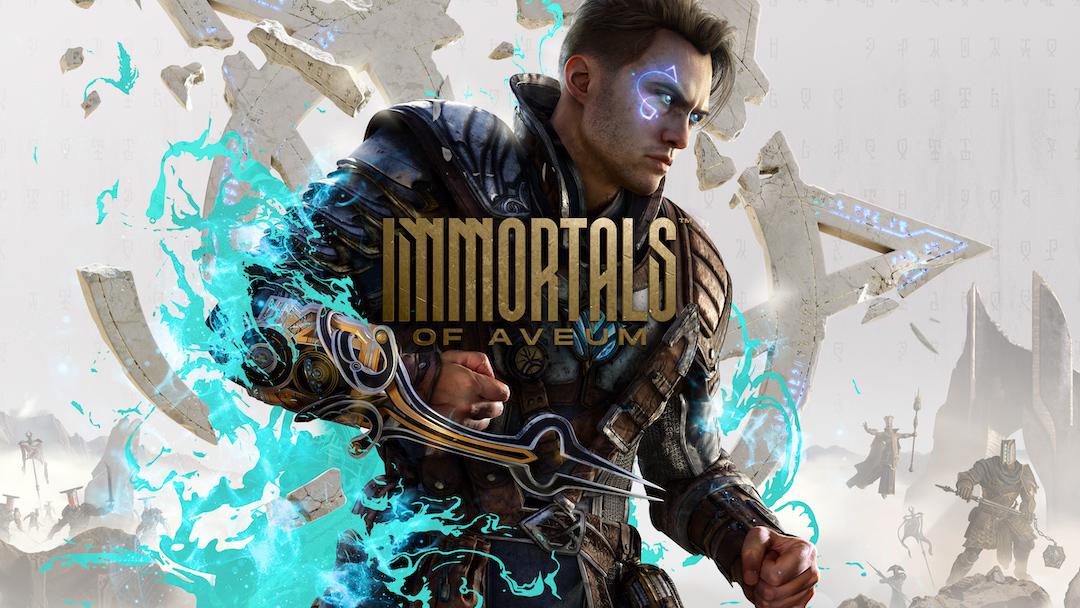 The EA Original Immortals of Aveum is launching with a few big promises. Developer Ascendant Studios has vowed this game is a real, honest-to-goodness first-person shooter with magic; that the campaign will feature a wholly original world to set the scene; and that it'll have a cast of characters worth investing your time (and feelings) into.
Article continues below advertisement
Much of the lead-up to the game's release has been centered around the team behind it. Ascendant Studios' founder and Game Director Bret Robbins began to bring Immortals of Aveum to life five years ago, taking his years of industry knowledge with him as he recruited other video game veterans to iron out the details of Aveum's spawling magical world. Add to this the COVID-19 pandemic, and it seems like the game's origin story itself is a battle worth commemorating.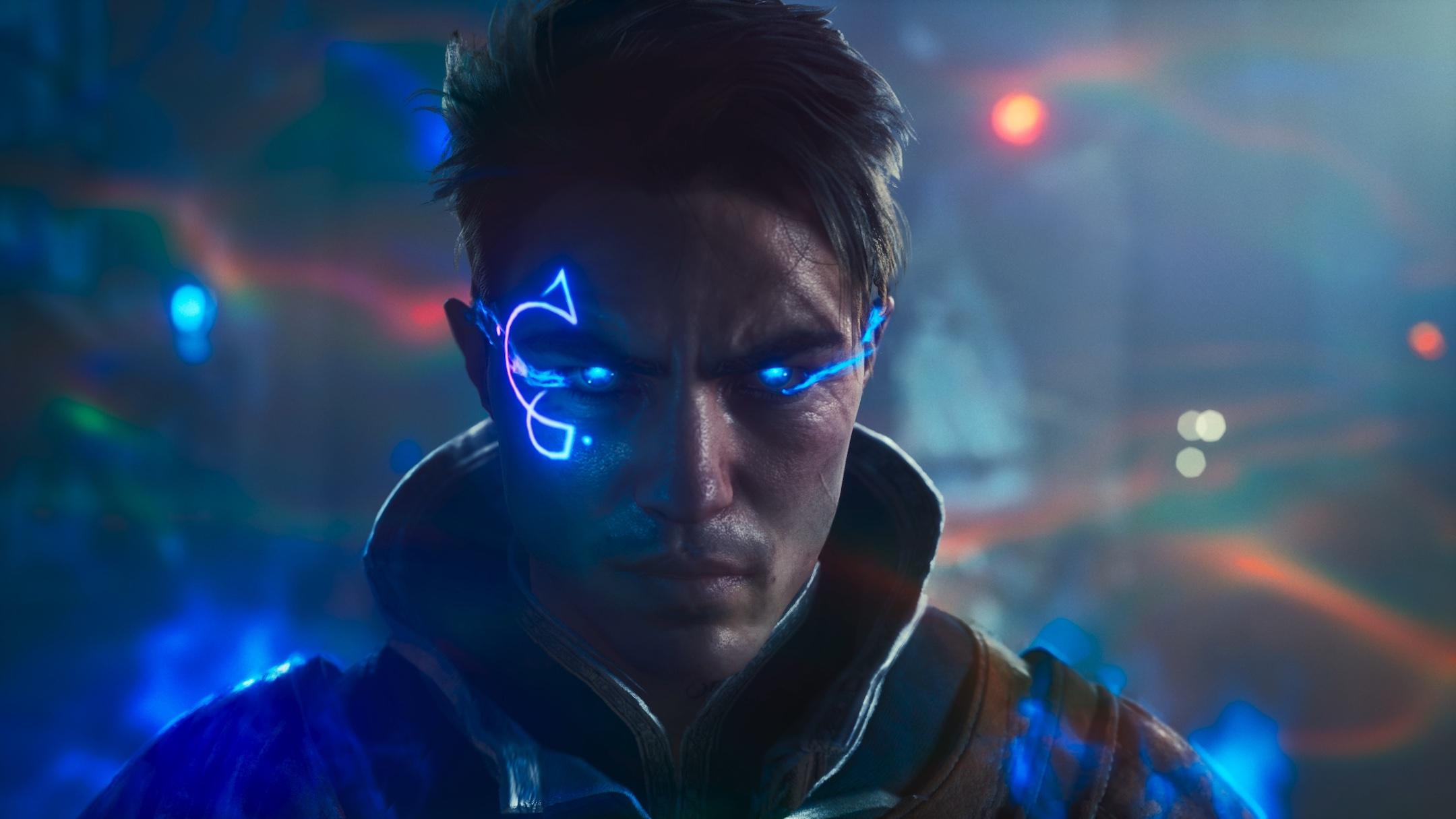 Article continues below advertisement
Despite these many promises (and roadblocks), Ascendant Studios' debut title manages to deliver just enough to make good on its word — though you'll have to invest a bit of time to truly see and appreciate the fruits of the developers' labor.
Immortals of Aveum
Our Rating
'Immortals of Aveum' delivers just enough on its big promises to be a great experience.
Developer: Ascendant Studios
Publisher: EA
Release Date: Aug. 22
Platforms: PC, PlayStation 5, Xbox Series X/S
Article continues below advertisement
Ascendant Studios' decision to make Immortals of Aveum exclusively a single-player game was one that was met with hesitancy, especially from those who are frequent fans of first-person shooters.
"One of the key things we wanted to do with this game is to bring a focus on narrative and storytelling and world-building in a way that we felt was best suited for a single-player campaign," Executive Producer Kevin Boyle said to Distractify in April. "Anything related to multiplayer is kind of outside of the scope of what we're trying to do right now."
Article continues below advertisement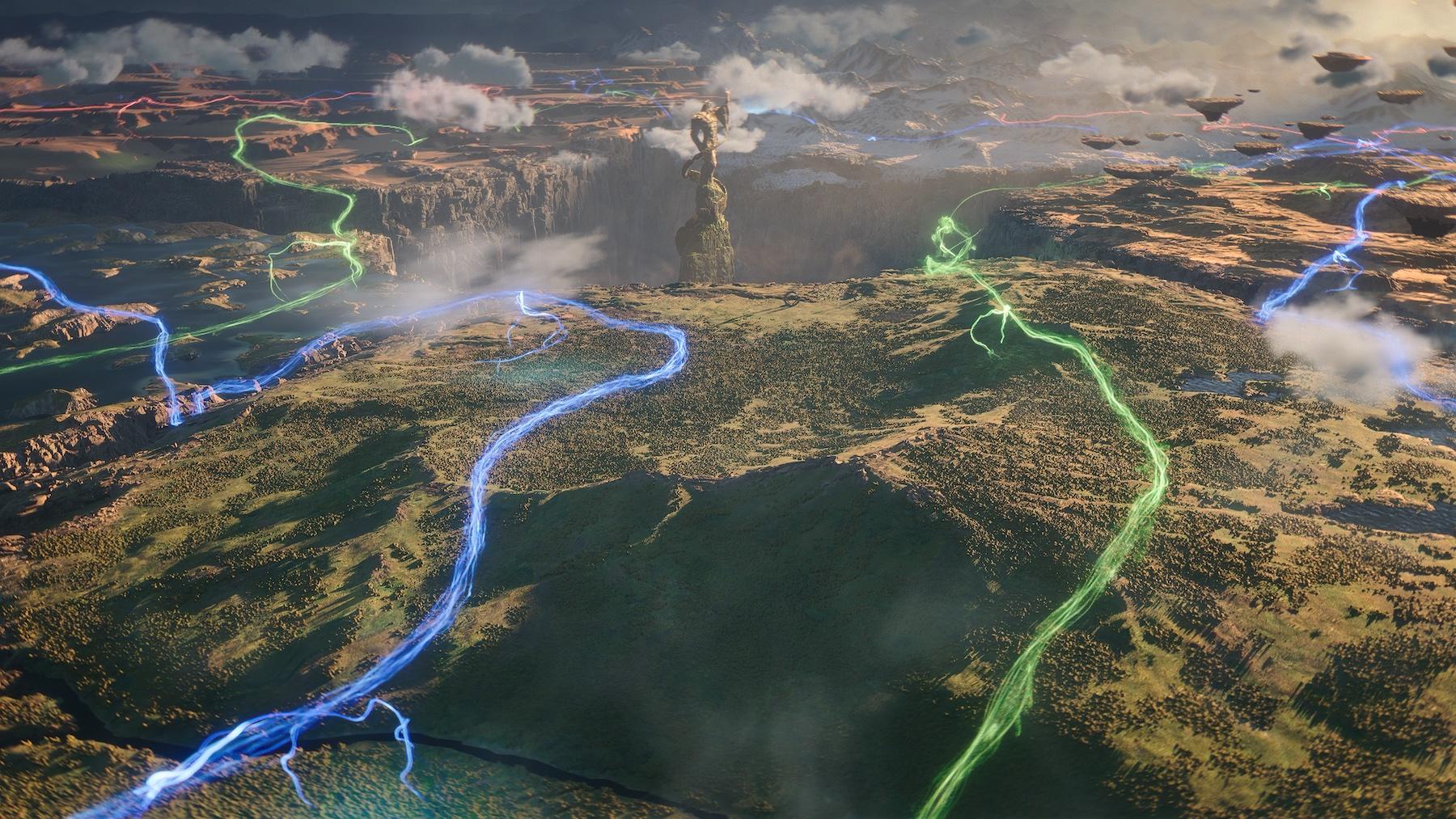 But at first, the compelling narrative meant to drive players through the campaign wasn't evident. Jak is an Unforseen who can suddenly control all three colors of magic just as his best friend, Luna, is about to leave their found family to fight in the world-damaging Everwar. Partially because of her commitment to the cause, partially to seek vengeance against the opposing side that has ripped just about everything from him, Jak decides to use his powers for "good" to fight on the side of Luciem.
Article continues below advertisement
Actor Darren Barnet seems to find himself in roles where his character is annoyingly confident to a fault, and his foray into video games is much the same. But where our protagonist lacks the ability to heed warning, he makes up for in quips and snappy retorts — which helps it all go down a bit easier.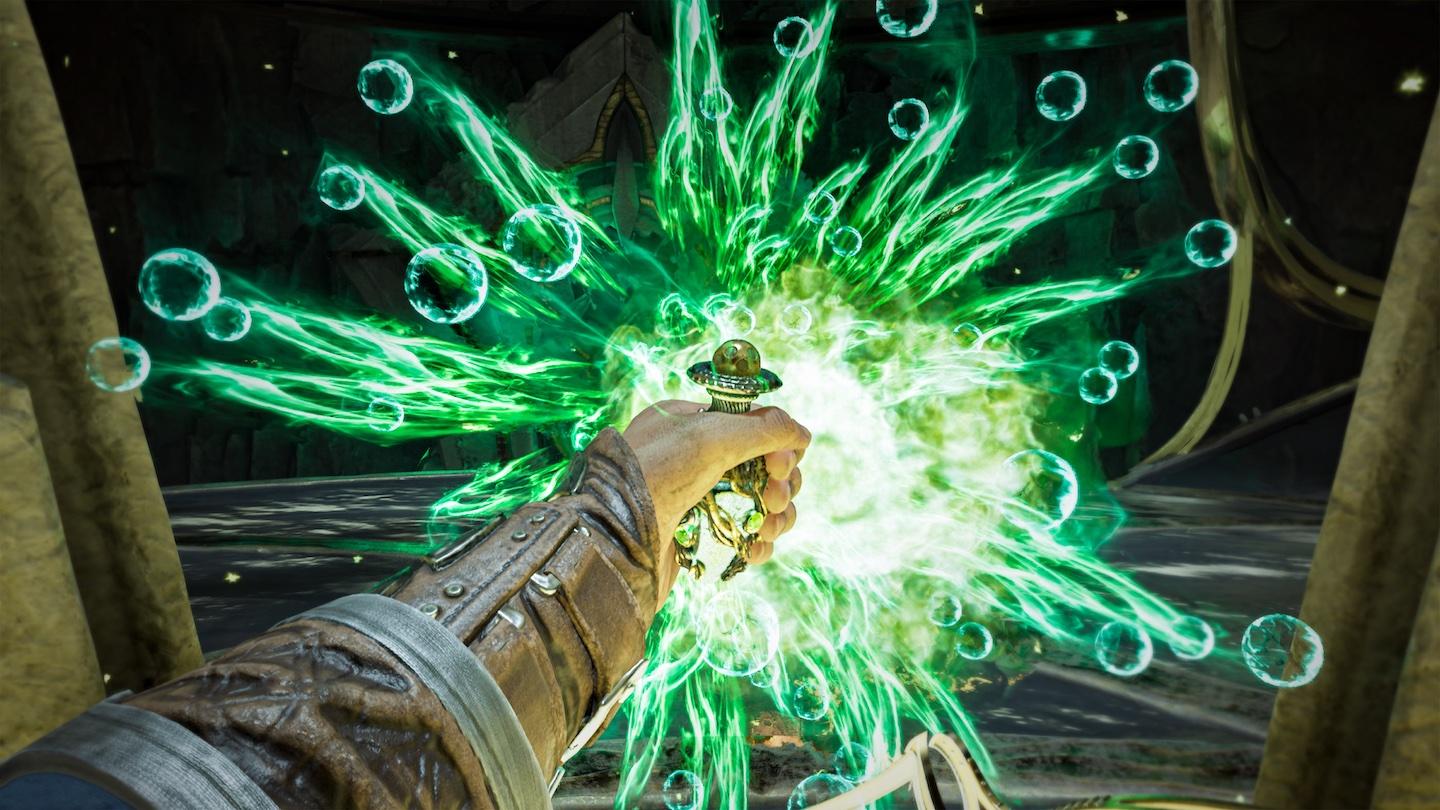 Article continues below advertisement
The story unfolding in Immortals of Aveum is one I struggled to invest in for the first eight hours of gameplay. One battle where thousands of Luciens are said to have died didn't hit the way I felt it should, and I worried Jak's story wasn't really as exciting as I'd been promised it would be.
I'm happy to report that despite my initial hesitations, Immortals of Aveum delivered a finale that had me punching the air and whooping my applause, leaving me to watch the final credits with an excited smile.
Article continues below advertisement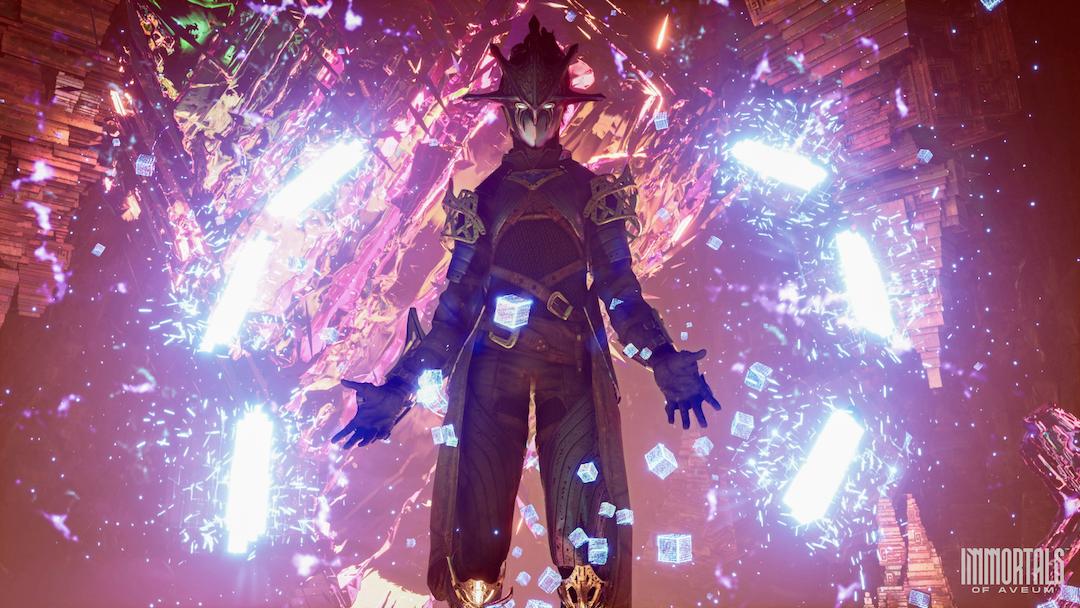 Is Jak's story an entirely original one? No. I think anyone familiar with stories centered around a protagonist like Jak will find he follows the traditional arc someone in his position is meant to — though the layers of the good vs. evil narrative unfolding around him are what make the campaign complex and exciting. The direction of the tale isn't entirely clear from the outset of your journey, but clarity comes as the pieces fall into place (admittedly, about halfway through your initial playthrough). Where the story doesn't hit as hard as narrative-lovers will want it to, the unique gameplay happily carries it.
Article continues below advertisement
Immortals of Aveum's take on a magic-based FPS is arguably what makes it worth playing. The onslaught of spells, totems, sigils, and their colored coordination can be a little daunting at first, though there's no shortage of puzzles and enemies to help you familiarize yourself with all three colors of magic. Swapping between magic colors and totems while attempting to gain access to a Golden Chest will test your reaction times and ability to problem-solve before you're thrown into battle against Rasharian forces. This game is more than a shooter with some spells, though it has all the keystones of an FPS that make it feel true to the genre.
Article continues below advertisement
Immortals of Aveum is Ascendant Studios' premiere title, and though its final product is an enjoyable one, there are small pieces I wish had been given more dedication. There are so few side characters to speak with, and while the handful of repeated options will give you plenty to help expand the lore surrounding Aveum, it feels like we only get to see such a small slice of the entirely original world.
The creation of Aveum is a clear labor of love by all those involved, but I want to talk to the man scrubbing the floors in the Palathon. I want to hear the inconsequential arguments NPCs have over dinner, and I want to be able to immerse myself beyond the recycled cast of characters we're forced to revisit.
Article continues below advertisement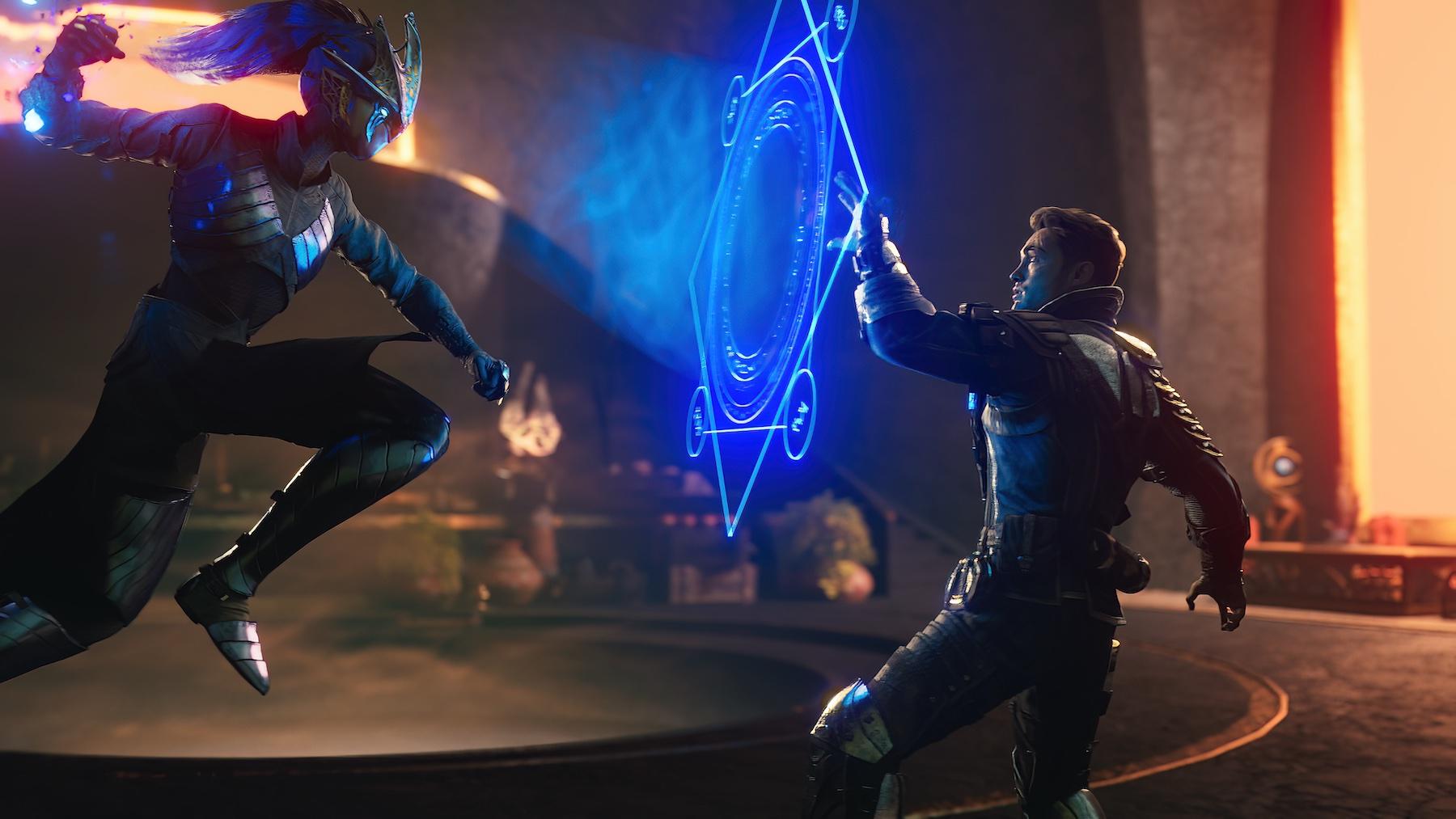 Seeing this crafted world exclusively through Jak's conversations with five different characters beyond the core group spearheading the war efforts stunts what could've been an admirably immersive experience. But if you're not stepping into the Everwar for Aveum, I promise the magic system will give you plenty of hours of enjoyment on its own.
As a personal fantasy lover, I have a soft spot for anything set in a fantastical world like Immortals of Aveum's war-torn environment. Ascendant Studios offers a unique and refreshing take on a magic-centered video game, combining quality shooter tactics with a dynamic and well-layered campaign that's worth seeing through to the end.