TikToker Indigo Raptor Reportedly Kills Themselves During Live Stream
There's a rumored video on the internet that purportedly includes footage of the death of TikToker Indigo Raptor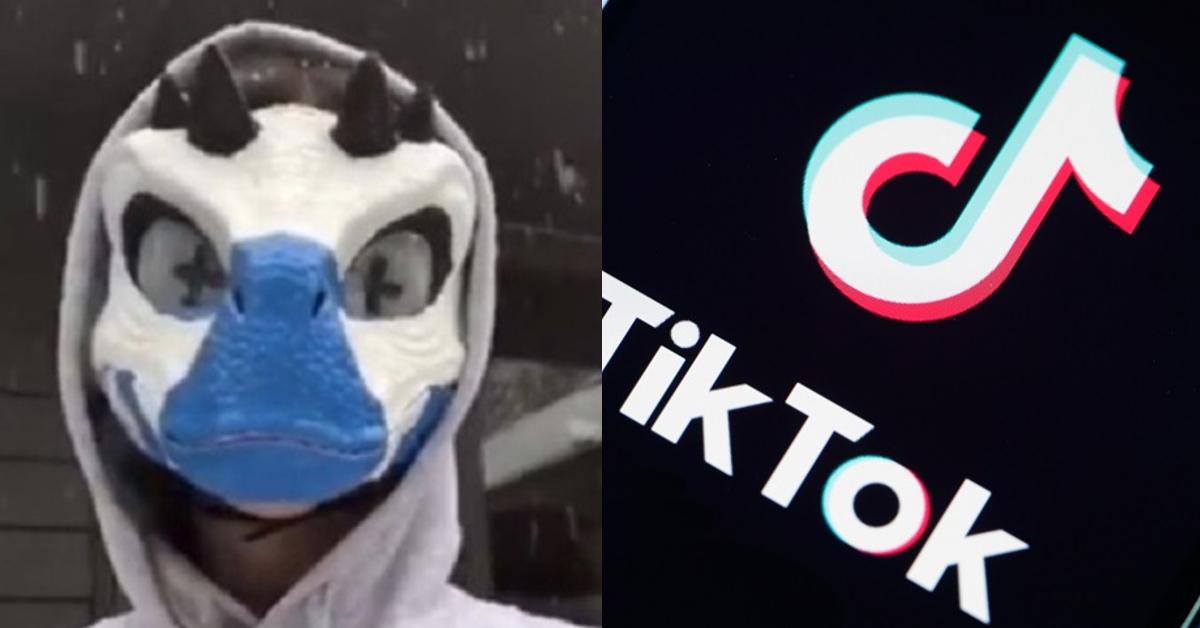 Content Warning: This article references a possible suicide of a minor.
There are plenty of dark videos that one can find on the internet. Thankfully, there are tons of instances where these morbid clips are actually hoaxes and are elaborately staged. Other times, however, the videos are real.
There are now rumors that the death of TikToker Indigo Raptor was actually filmed during a live stream.
Article continues below advertisement
So, is there a death video of Indigo Raptor on the internet? TikTok seems to think so.
The first thing that needs to be mentioned is that the rumors of Indigo Raptor's death are just that: rumors. There's no confirmation that they actually died, save for some folks on the internet stating that they took their own life while on a live stream.
The original Indigo Raptor account was deleted and it seems like another TikTok user has taken over the @indigo_raptor handle.
Article continues below advertisement
Indigo Raptor is best known for their furry alter ego: They'd wear a dinosaur mask in all of their video clips and were seen with painted fingernails in some clips. Oh and they're reportedly only between 10 and 11 years old, but some posts claim they were between 12 and 14.
There have been a ton of tributes posted in Indigo Raptor's honor on TikTok, but again, there doesn't seem to be any legitimate information available that can confirm whether or not the young person actually died by suicide.
Article continues below advertisement
That hasn't stopped the rumor mill from churning on the web, however, with tons of people stating that they either witnessed the live stream on which Indigo Raptor supposedly ended their life or claiming that the video exists on the internet somewhere.
So did Indigo Raptor's death really take place?
Many are stating that online bullying resulted in Indigo Raptor's suicide, claiming that they were deluged with hateful commentary from viewers during a live stream. Some have even stated that the "Hamster Cult" group or "The Boys" were behind Indigo Raptor's actions of self-harm, but again, these are all speculation.
Article continues below advertisement
Article continues below advertisement
There seems to be a lot of misinformation surrounding Indigo Raptor's possible death. One user claimed that they actually died by suicide back in 2016 and someone was posthumously uploading their videos to TikTok, but that's easily disproven.
It's difficult to know much about what happened to the child TikTok-er at this point. We will update this article with new developments when they become available.
Article continues below advertisement