French Influencer, Ines Tazi, Is Ready to Find Love on Netflix's 'Perfect Match'
Love and romance are in the air thanks to Valentine's Day. And Netflix is getting in on the fun with its series Perfect Match, which is receiving a lot of attention.
Perfect Match brings together 23 singles from various reality shows including Love Is Blind, The Mole, The Circle, and more. The singles will be tasked with forming relationships and participating in challenges to crown one couple a "matchmaking pair."
Article continues below advertisement
The matchmaking pair will have the option to welcome new singles to break up other couples or to date for themselves. Netflix subscribers are ready to learn about the singles, including Ines Tazi.
The French beauty first stepped onto the reality TV scene via The Circle: France. And while she had a rather interesting time on the show, she's ready to meet her special someone.
So, who is Ines Tazi? Here's everything we know about her.
Article continues below advertisement
Ines Tazi is an influencer who competed on 'The Circle: France.'
Although U.S. streamers may not be too familiar with Ines, the Moroccan beauty made an impression on The Circle: France.
In the series, Ines was a catfish that pretended to be single, although she was in a relationship. The show tasked contestants with creating online profiles where they could portray themselves in any way they choose. However, the contestants don't meet face-to-face and are only able to communicate virtually.
The goal was to appeal to other contestants, receive favorable votes, and become an "influencer". Ines knew how to appeal to her fellow contestants and she was able to stick around until Episode 9.
Article continues below advertisement
Outside of Ines's reality TV career, the beauty works as a fashion influencer. The beauty is also the associate founder of Skult Ltd, a skincare brand, per her LinkedIn page. Previously, Ines worked for Pantone Creative, a social and influencer marketing management company and OLAn Projects, a project development company.
Additionally, Ines shared that she's also well-educated and ready to take her fashion career to the next level.
Article continues below advertisement
"My next projects revolve mainly around fashion," Ines told Khabar Nonstop. "It is an industry in full turmoil because it is agitated by major identity, cultural and environmental questions. I want to be an actor of this change by joining forces with talents – whatever their background – who feel concerned and share this enthusiasm while highlighting French fashion!"
Ines earned a degree in geopolitics, but she feels that reality TV has been an outlet to explore her passion projects.
Article continues below advertisement
Ines is ready to find her perfect match at any cost.
Not too many details about Netflix's Perfect Match Season 1 are available.
Based on the trailer, it appears that Ines is not taking any prisoners in the "ultimate game of love."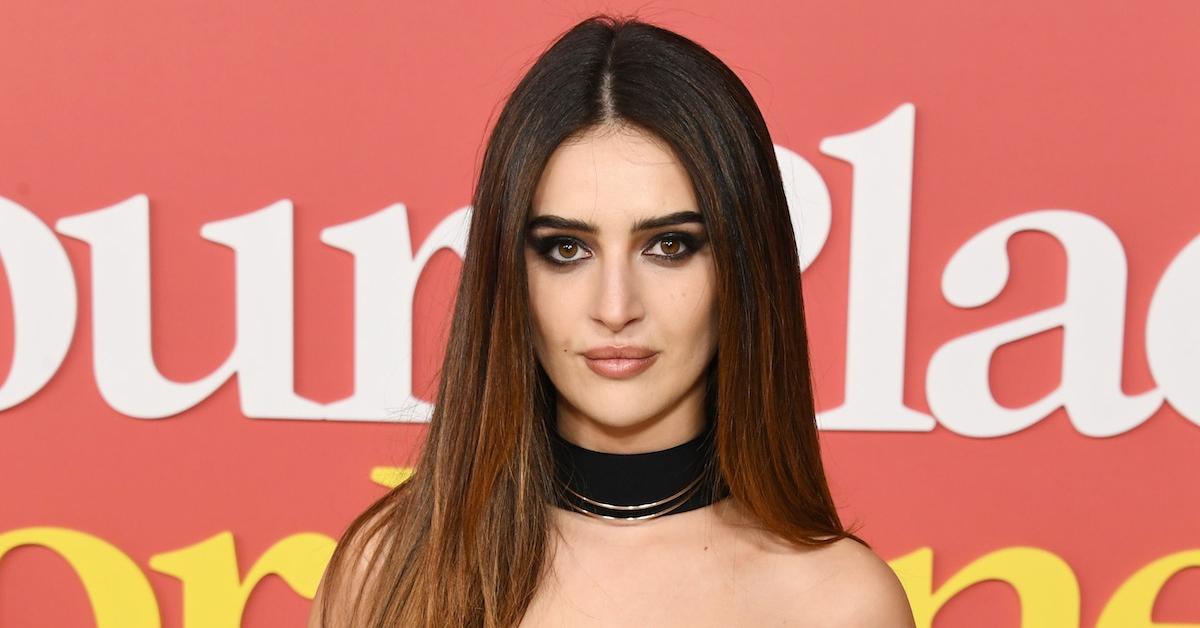 Article continues below advertisement
As one contestant shared, the show is like the dating version of the Hunger Games.
In the trailer, you can see Ines on a date with an attractive man, as you hear another male contestant say that she put herself on a date.
So, that likely means that she formed a strong connection, and Ines and her "perfect match" won a challenge that gave them control of the board to bring in new singles.
There's no telling how Ines's journey on Perfect Match turns out, but it's clear that she's in it to win it.
Perfect Match premieres on Feb. 14, 2023, only on Netflix.