Influencer "Meatball" Was Arrested During a Series of Philadelphia Protests
Influencer Meatball live-streamed on Instagram during alleged looting in Philadelphia and was subsequently arrested. Why was she arrested?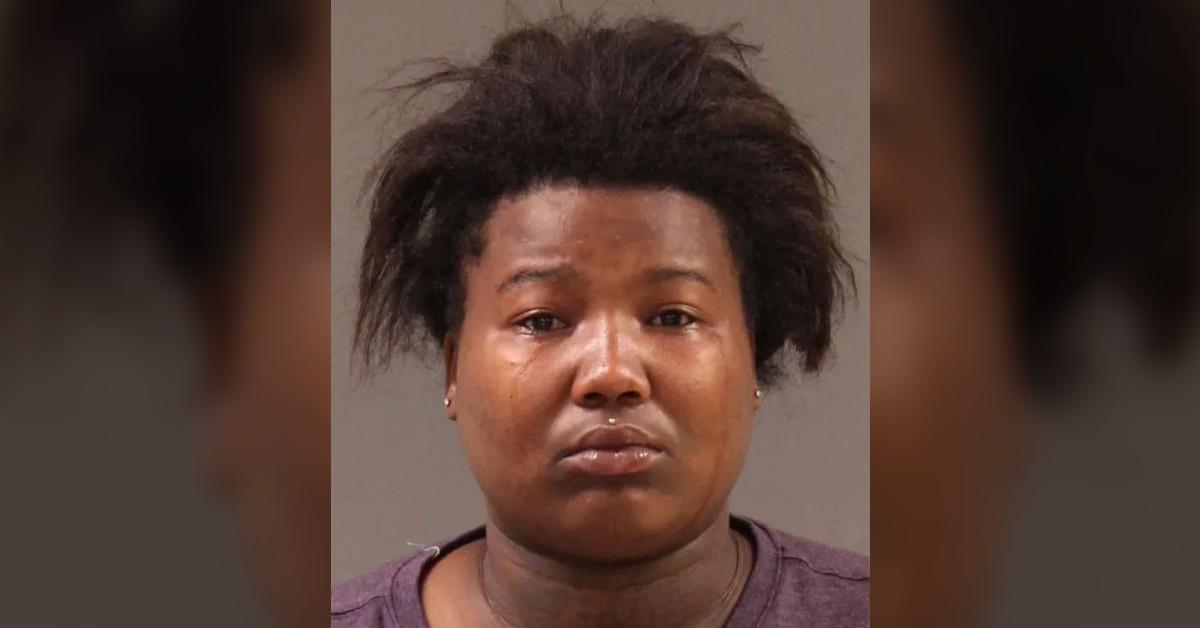 The Gist:
Influencer Dayjia Blackwell, commonly known as "Meatball," took part in peaceful protests in Philadelphia on Sept. 26, 2023.
People were peacefully protesting against police brutality, but later the protests turned into looting.
Meatball livestreamed the looting and encouraged protestors to loot stores.
She was arrested and faces eight charges.
Article continues below advertisement
On Sept. 27, 2023, influencer Dayjia Blackwell known more commonly as "Meatball" was arrested in relation to a series of protests in Philadelphia, Pa. As peaceful protestors took to the streets to rally together against Municipal Judge Wendy Pew's decision to dismiss all charges against Officer Mark Dial, Meatball live-streamed the ensuing events.
Dial shot and killed Eddie Irizarry through a car window in an act of police brutality during a routine traffic stop in August 2023. But the charges of murder and manslaughter were dismissed, so people took to the Philadelphia streets to peacefully protest. But those peaceful protests later turned into looting, which officials believe Meatball was responsible for, so she was arrested.
Article continues below advertisement
Influencer Meatball was arrested for her involvement in widespread Philadelphia looting.
In order to show her support for Irizarry, Meatball joined the protests on Sept. 26. With almost 200,000 Instagram followers, her reach goes far and wide, as does her influence. So when she live-streamed the events that night, officers used the videos to find the locations, identities, and actions of "looters," whom Meatball allegedly encouraged.
Article continues below advertisement
"Tell the police they're either gonna lock me up tonight, or it's gonna get lit, it's gonna be a movie," she said in one of the videos. Unfortunately, they chose the former option. Throughout the streams, Meatball laughs and encourages the looters, even yelling, "Free iPhones! Free iPhones!" at one point.
Article continues below advertisement
But all of this is part of a bigger movement to stop police brutality. "This is what happens when we don't get justice in this city," she shouted. Unfortunately, her part in the looting, which affected corporate storefronts of Apple, Foot Locker, and Lululemon, led to Meatball's arrest.
Meatball was handed eight charges related to the looting.
The next day, Meatball was arrested and held on $25,000 bail, which she posted shortly after. Her mugshot, which has been circulating the internet, shows Meatball crying after an emotional series of events. She was charged with burglary, criminal trespassing, conspiracy, criminal mischief, riot with the intent to commit a felony, and criminal use of a communication facility.
Article continues below advertisement
"[Meatball] may be responsible for a lot of other people being arrested because she encouraged those folks and they were, quite frankly, dumb enough to engage and participate and there are going to be consequences for that," interim Chief of Police John Stanford said of Blackwell's involvement.
Article continues below advertisement
Despite getting arrested, Meatball's mother supports her. When she spoke with NBC10 about the events, she ended her statement by saying, "Free Dayjia," when her daughter was still in custody. Police, however, insist that the looting wasn't related to the peaceful protests and that they were executed by "opportunists."
Mayor Jim Kenney also felt the need to chime in. "[Meatball was] live-streaming the whole thing, wound up with 12,000 followers, and created, basically incited the riot," he said. "She's in jail." However, the incident has simply gained Meatball more followers and support as she tries to stand on the right side of history.