BookTok Tried To Take Down Author For Her Novel — and It Backfired
Indie author Ingrid Seymour comes to her own defense as she found herself under fire on TikTok for her romance novel "A Prince So Cruel."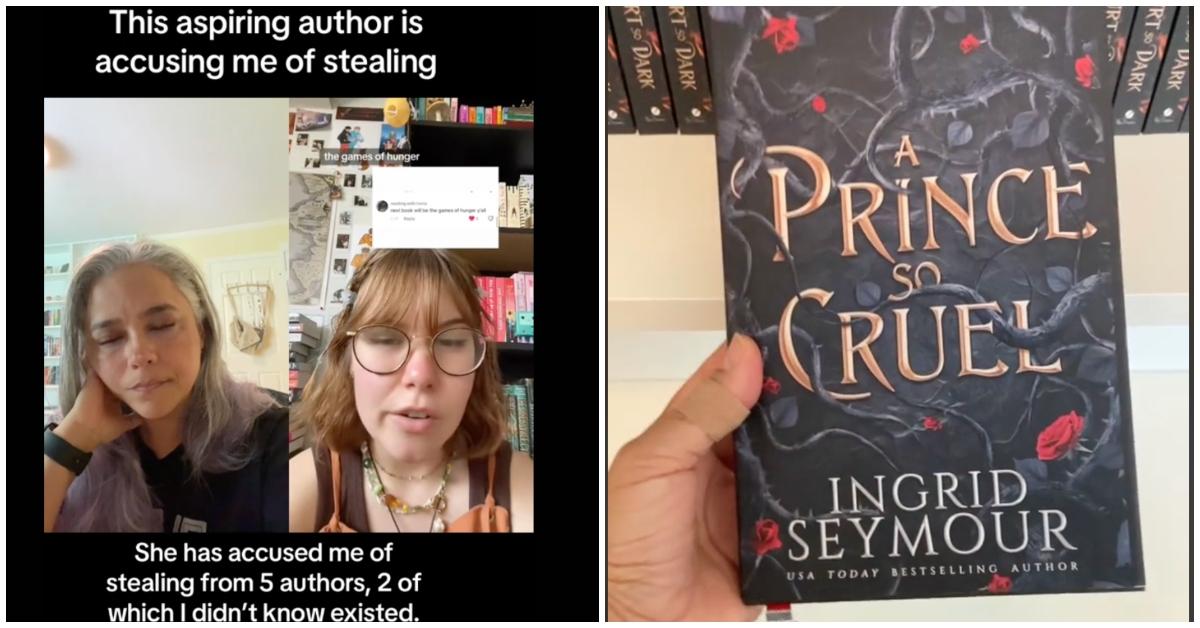 Readers know the power of BookTok — and when a book goes viral, it can be a blessing for an author.
However, it proved to be a double-edged sword for one author, who had to respond to some pretty serious plagiarism allegations.
Article continues below advertisement
It all started when the cover for Ingrid Seymour's latest novel A Prince So Cruel was released, and a few TikTokers felt it was very similar to a Booktok favorite called The Cruel Prince by Holly Black.
Ingrid obviously caught wind of the allegations and took to TikTok to defend herself in a series of videos. Here is a complete breakdown of the BookTok drama.
Ingrid Seymour responds to plagairism allegations made about her on BookTok.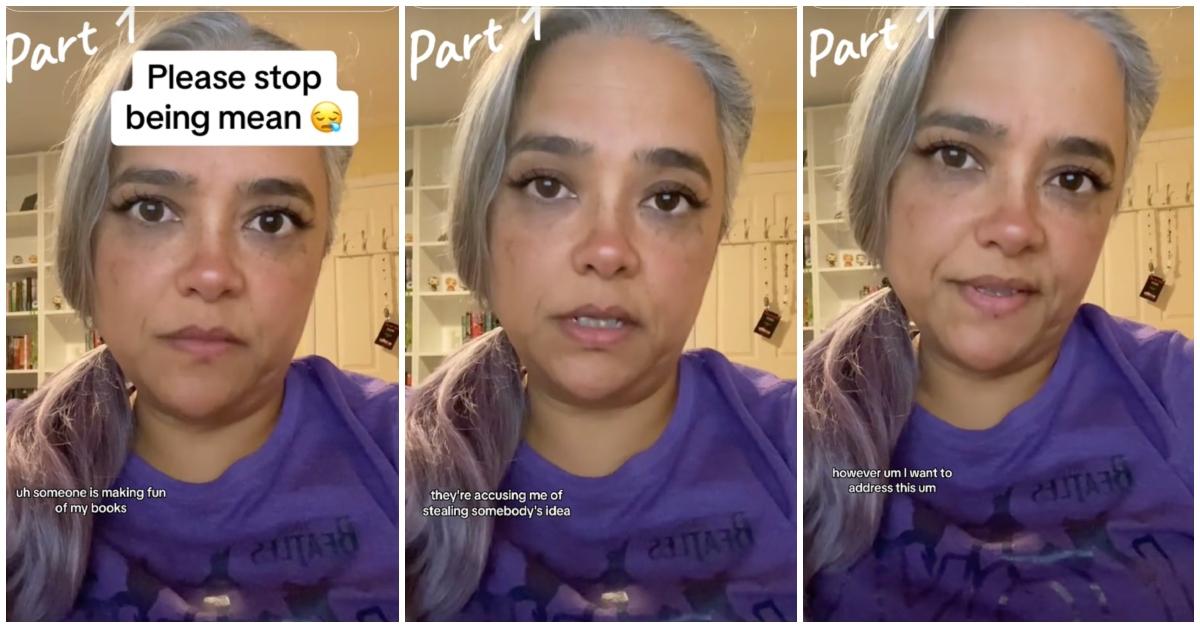 In part one of her series of four rebuttal videos shared via TIkTok, Ingrid explained what went into the creative process with her cover designer in hopes of clarifying the wildfire of misinformation.
She shared with her followers that she had originally sent in a couple of comp covers to her designer in order to give them an idea of how she'd like the cover to look.
Article continues below advertisement
She further explained the process saying, "This is very typical for Indie authors, and it's done to give the cover designer an idea of what we have and an idea of what works in our market."
She does go on to admit that one of the covers submitted in the process was by Holly Black, the author of The Cruel Prince, which just so happened to be one of the novels that people are alleging Ingrid copied.
Article continues below advertisement
However, Ingrid said she simply liked the idea of the branches going through the text and thought it would look great in her own final cover with roses added because her story is a retelling of Beauty and the Beast.
She also adds that she did have the designer revise the cover multiple times as she did find the final product to look very similar to The Cruel Prince herself. But as the release date neared and her budget nearly maxed out, she had to go forth with the cover, adding "You can't have a little success without people assuming things."
As for the title, she explains how most titles out there are all similar, it's simply a matter of marketing.
While there weren't any comments from Holly or any of the other authors she was also accused of copying or any legal repercussions, Ingrid was still adamant to clear her name as the situation continued to escalate.
Article continues below advertisement
She swiftly became the subject of many opinions on BookTok
The judgmental responses got very much out of hand for Ingrid, with people posting their own videos making jokes, and spreading negativity at the author's expense. But although there was a lot of bad, there was also a lot of good as many came to her defense in the TikToksphere as well.
Article continues below advertisement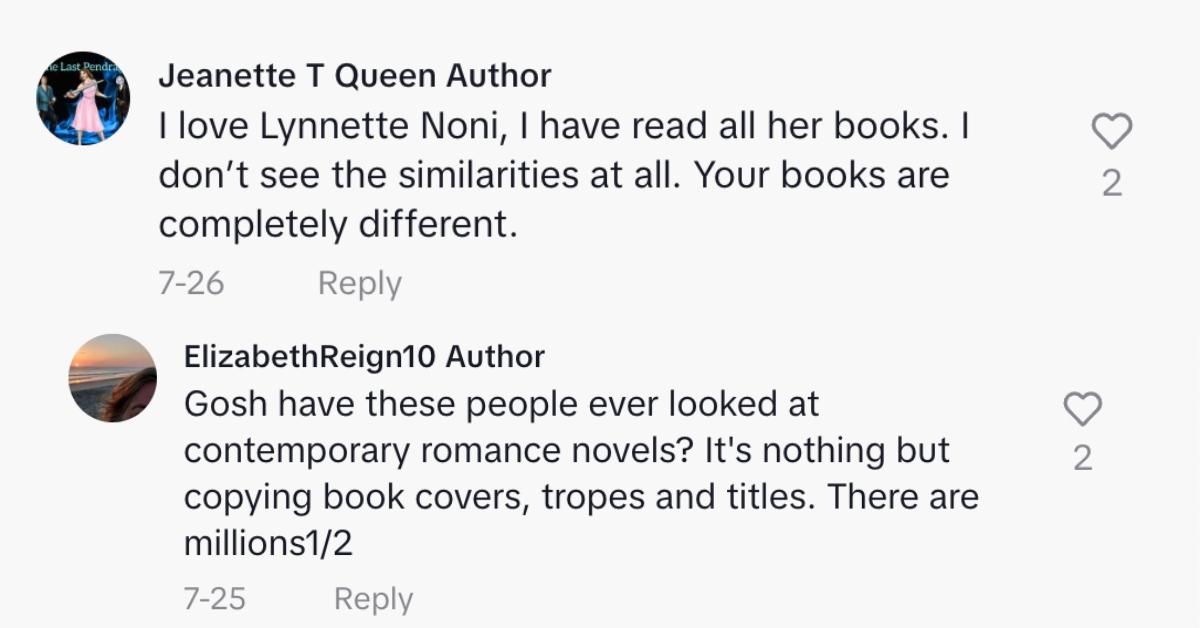 Thankfully, Ingrid did not let the haters get the best of her as she posted a finale video to the entire saga titled "BookTok Drama Lessons Learned and Advice."
The moral of the story was a tale as old as time — do not engage with people who are seemingly only trying to take your hard work down.
Article continues below advertisement
As the dust settles on the aftermath of the accusations, A Prince So Cruel is undoubtedly on many people's TBR list now. Despite the drama, it's undeniable that Ingrid has definitely reached an entirely new audience that didn't know her before and can now appreciate her work.