Why Does My Book Look Like That? Unpacking the Differences in U.K. vs. U.S. Book Covers
If you're an avid reader or a casual fan, you may have noticed book covers differ in the U.S. vs. the U.K. and beyond. Here's why that might be.
Picture this: You're scrolling through BookTok when a gorgeous book cover catches your eye. But when you search the title, the book doesn't look like it did on the 'net. If you're an avid reader, you may have discovered at some point that the cover you saw on someone else's page or review was a version unavailable in your country. And the version available in your country might not be what you expected.
Article continues below advertisement
What's the deal with U.S. and U.K. book covers being so drastically different? Here's the scoop — plus, inside the limited-edition book covers that gave TikTok users pause.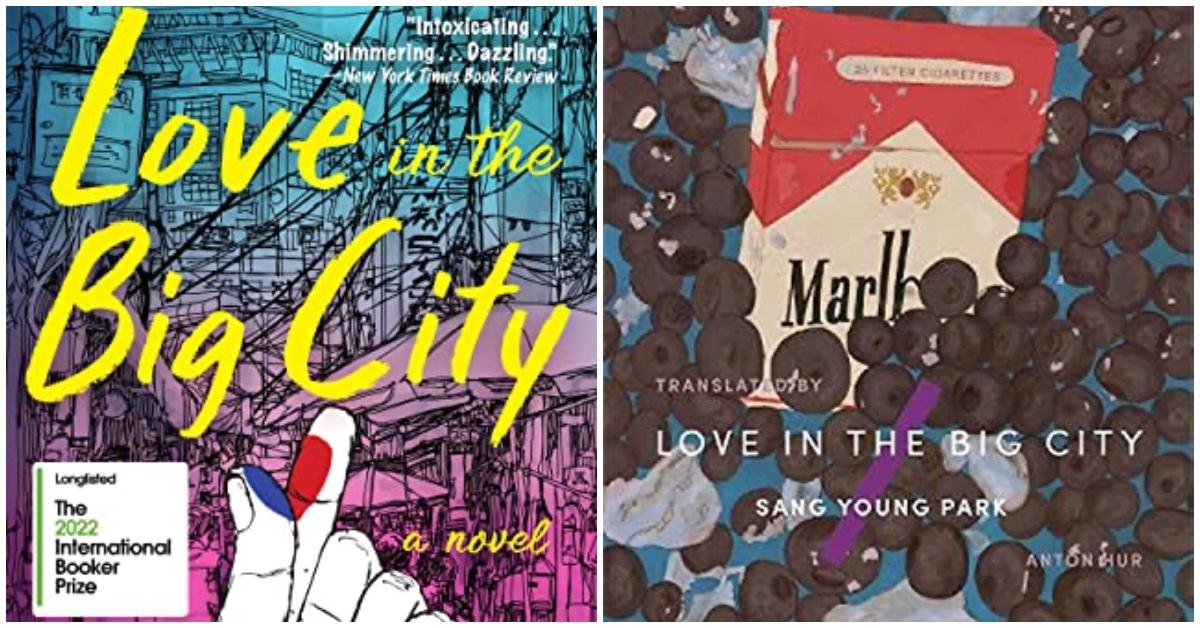 Article continues below advertisement
Why are there differences between U.S. and U.K. book covers?
Several important factors contribute to differences in U.S. and U.K. book covers (and other international editions!), including marketing budgets and which book covers sell better in each location. Noticing differences between editions isn't exactly a new phenomenon, but one that could likely be credited to the rise of social media — when posting your bookshelves on TikTok or Instagram became a surefire way to attract fellow book lovers.
Marketing and design budgets are a factor in what cover designs look like.
Despite most of the "Big 5" publishers (Penguin Random House, Macmillan, Simon & Schuster, Hachette Book Group, HarperCollins) having international arms, their marketing and design budgets for covers may differ drastically.
According to the Penguin U.K. website, creating cover art can be an immense effort, as it takes collaboration between designers, editors, marketing, sales, and production teams.
Article continues below advertisement
Additionally, there is a competitor in the market: ebooks. Designer and illustrator Neil Gower told The Guardian in 2017 that publishing houses are motivated to create more beautiful designs to compete with ebooks, as print books are rapidly rising in price in comparison. Sometimes designers add deckled or sprayed edges for a little extra oomph.
Article continues below advertisement
Book cover tastes in the U.S. and U.K. differ as well.
According to MPR News, tastes in book covers differ notably in the U.S. and the U.K. For example, "British covers defer to darker colors or more negative space, while American covers tend to be flashier."
Jacket designer Stuart Bache told The Guardian that U.S. designs veer toward "literal interpretation" (including photos of real people) vs. the covers in the U.K. that don't want to give away too much of the story, lest readers find themselves lacking intrigue to purchase.
There are, however, noticeable similarities in book cover trends internationally: Booksellers across the globe are leaning more toward bold colors, hand-drawn typography, and overall a more handcrafted touch.
Readers across the board have also noticed trends within genres; for example, in the U.S., if a book has a shadowy photo of a location (such as a house or a hotel room) and a title in a handwritten, all-caps font, that book is likely to be a thriller. But if the font is handwritten cursive, it may be a rom-com!
Article continues below advertisement
In 2023, Indigo Editions released limited-edition book covers of popular YA books — and TikTok wasn't having it.
In a TikTok on June 30, 2023, user @lovelyliterary, better known as Jordan Murray, posted a video featuring popular YA book covers reimagined for Canadian bookseller Indigo. The original covers varied stylistically across several genres, such as dark academia, fantasy, and contemporary, but the Indigo editions turned them all into pastels.
Article continues below advertisement
Immediately, users on social media began to comment on the covers. "These indigo editions are undefeated at being really bad. Mad respect, honestly. Like so many graphic designers would do anything to work on special editions but they've got someone locked down and making exceptionally awful covers," one user wrote on X.
"Nobody was anticipating these," another TikTok user said.
These new designs erased the meanings and themes that the original covers conveyed to potential readers and tried to unify completely different books in a way that wasn't entirely necessary.
Overall, book design is incredibly important — and no matter which edition of a book you enjoy, it's essential to credit the hard work of team members who put them together.