The Drama Between NHL Player Alex Wennberg and BookTok Influencer Kierra Lewis Is Heating Up
Book lovers have been turning the pages of a new drama between BookTok influencer Kierra Lewis and NHL player Alex Wennberg. Here's what we know.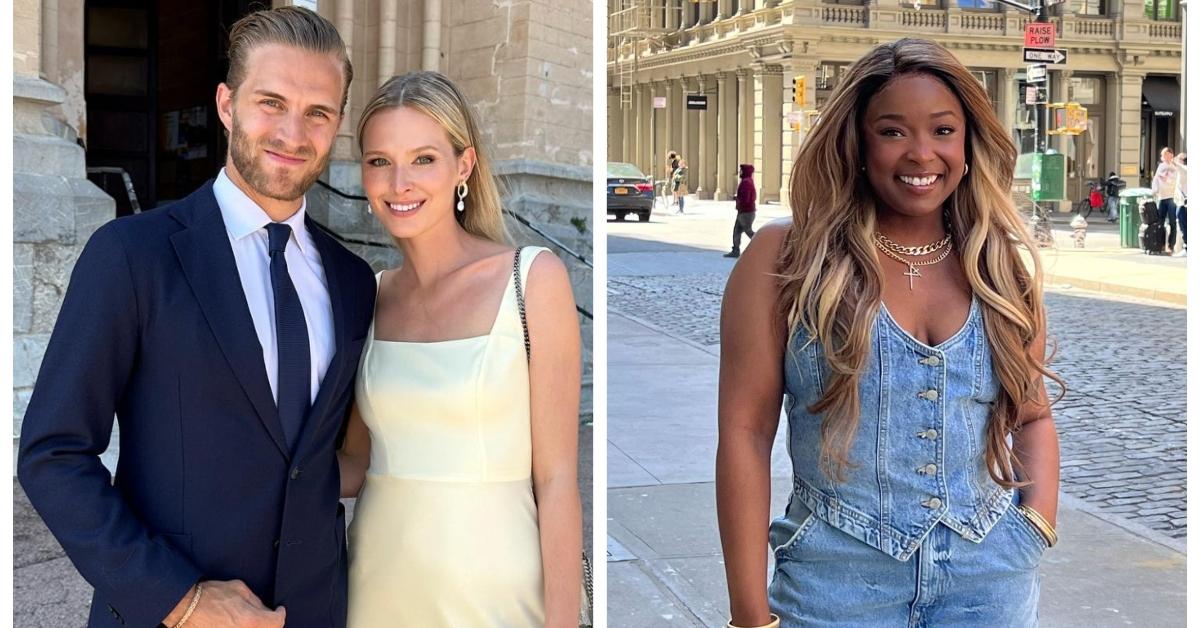 Oh what a tangled web we weave, when first we practice to conceive of erotic fan fiction about hockey players. That's definitely a genre we never saw coming but that's the point fan fiction. The most famous of all fan fiction is 50 Shades of Grey, which began as Twilight fan fiction. That's right, Bella was initially used as the awkward young woman interviewing for a job with Edward Cullen, a powerful CEO. The only thing sparkling was the lust in their eyes.
Article continues below advertisement
Anyone can write fan fiction, erotic or otherwise, though things take a slightly different turn when the inspiration is actual people and not characters. For NHL player Alex Wennberg, center for the Seattle Kraken, his life has been a bit more spicy than icy after he was used as a "'proxy' for a character in a fictional hockey romance book," as the New York Post describes it. BookTok influencer Kierra Lewis has become the focal point for this drama with Alex Wennberg and his wife Felicia. Let's get into it.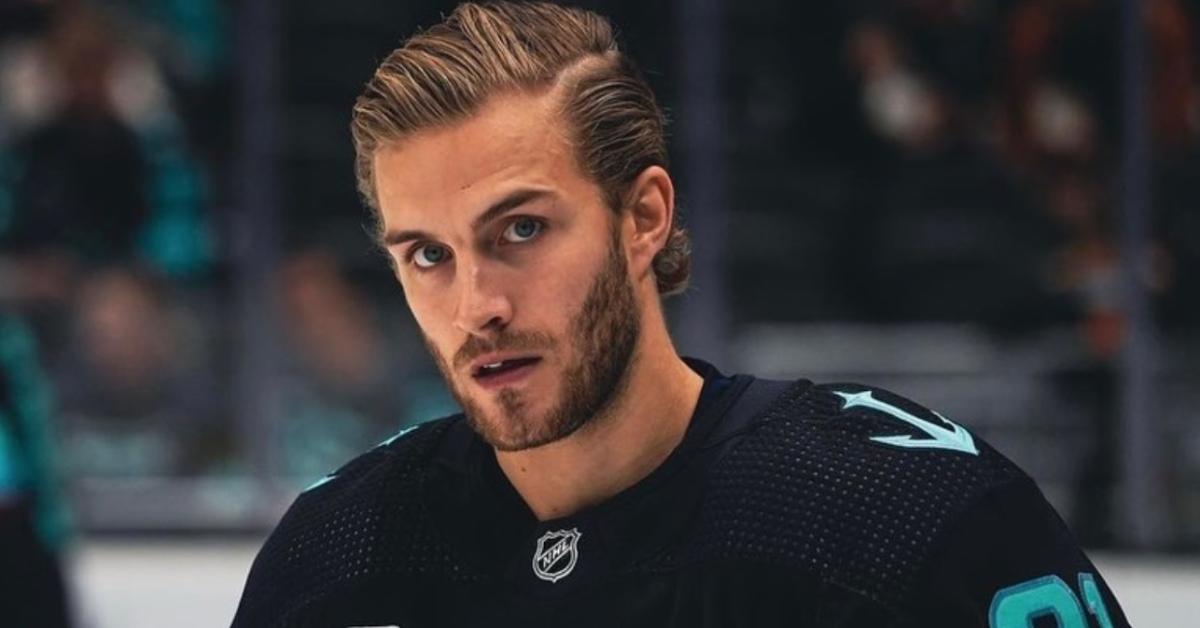 Article continues below advertisement
The TikTok drama between Kierra Lewis and Alex Wennberg, explained: It started after Kierra read "Pucking Around" by Emily Rath and became interested in hockey.
BookTok is a corner of TikTok devoted to lovers of literature. Content creators make videos discussing, reviewing, and appreciating their favorite books in what is an altogether mostly harmless community. There is a little something for everyone and this includes hockey fans. For BookTok influencer Kierra Lewis, who was a recent hockey fan after reading Emily Rath's hockey romance Pucking Around, it was inevitable that the sport would make its way to her TikTok.
It all began when in a since-deleted video, Kierra made a raunchy joke about Alex Wennberg who has been the topic of much BookTok discussion. "Baby, I might not got five holes, but I got three. And since you're so good at assisting, why don't you assist your teammates in scoring in all three of my holes? HELLO," she wrote over a picture of the player (per Rolling Stone). This was made available to over 1 million followers.
Article continues below advertisement
This joke is par for the course, or should we say rink, for Kierra who regularly drops thirsty TikToks. In fact, Alex Wennberg is rarely the star of any of them. She primarily posts about his teammate Vince Dunn. She even coined the phrase "krack my back" which, let's face it, is brilliant. When her videos went viral, the Seattle Kraken team decided to use this to their advantage.
Article continues below advertisement
Kierra was flown out to a game and given the five star (not five hole) treatment. She was gifted a special BookTok jersey while the team started using the hashtag Krack My Back. They even followed her on social media, often commenting under content. It seemed like a match made in heaven until the next chapter of this story.
Alex Wennberg's wife Felicia began calling out BookTok creators for objectifying her husband.
Initially, Felicia Wennberg was quite amused by all the attention her husband was getting. In a series of Instagram stories condemning the behavior of some BookTokers, Felicia said in the past she contributed to it but now things had gone too far. Some "videos and comments have crossed the line of what it means to fancy someone and when it actually sounds pretty predatory and exploiting," she said. She also pointed out the double standard of treating a man like this when the opposite would be deemed unacceptable.
Article continues below advertisement
In a separate Instagram story, Alex echoed the sentiments of his wife, adding that people have posted "vile comments on my wife's Instagram and on photos of our child." He went on to praise the BookTok community's fan fiction but couldn't support them when the "aggressive language about real players" became too much. In response to this, the Seattle Krakens unfollowed Kierra and deleted their BookTok content.
Article continues below advertisement
Kierra Lewis apologized to Felicia Wenng.
In a TikTok, Kierra explained that after Felicia accused her of sexually harassing Alex, she DM'd his wife and apologized. Kierra offered to delete all content related to Alex but never got a response. In Kierra's opinion, Felicia missed the fact that these were jokes and lamented the fact that Felicia used her full name when calling out inappropriate behavior.
This resulted in an outpouring of hateful comments directed toward Kierra, who has repeatedly been called a sexual harasser. Her main issue with all of this is the fact it could have been dealt with privately. She also pointed out it's "unfair to call me out on a post when there are hundreds, maybe even thousands of videos on TikTok about him."