Customer Says Instacart Shopper Somehow Delivered Chicken Breasts With No Packaging
Instacart can be convenient for doorstep delivery, but one customer got chicken breasts with no packaging. Keep reading for the full scoop!
While everyone is different, most people agree that some shopping trips are more enjoyable than others. For example, an excursion to the mall on payday can be an exhilarating (yet dangerous) way to spend an afternoon.
However, spending that same afternoon at a grocery store doesn't seem as appealing. Due to this, delivery services such as Instacart have made getting the items you need easier without leaving your home.
Article continues below advertisement
As life-changing as Instacart can be, the app has its faults, especially regarding the people who sign up to drive. Male Instacart shoppers have caught all kinds of strays online for their careless behavior.
On TikTok, one woman revealed her male shopper horror story, and it's almost too wild to be true. Here's what happened!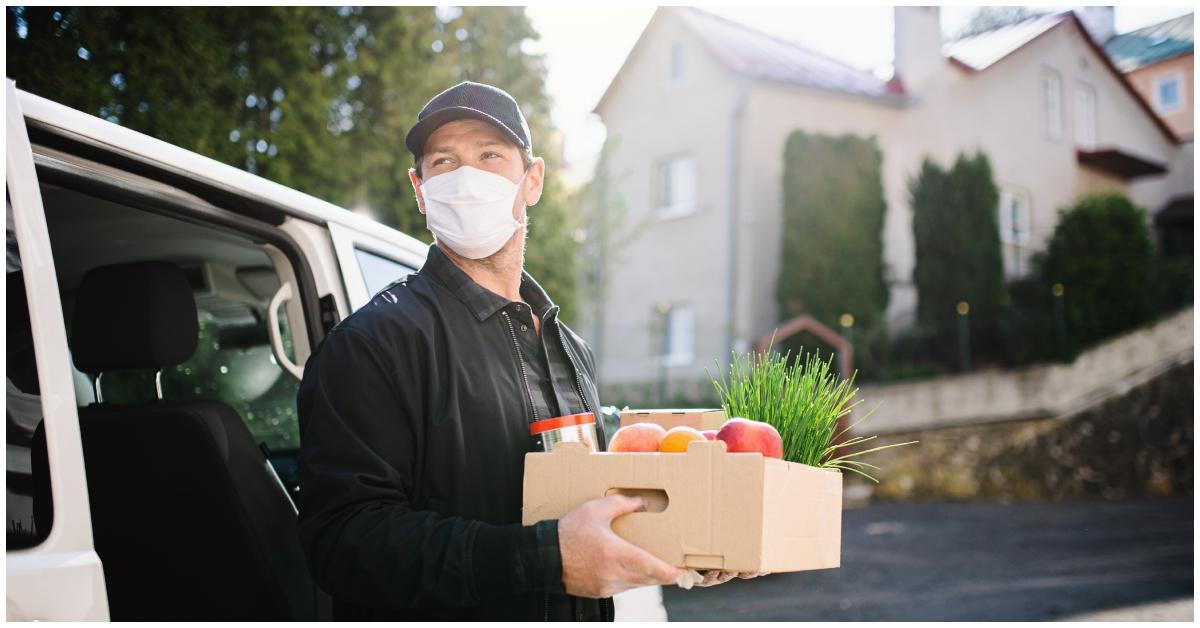 Article continues below advertisement
A woman says she was left "in tears" after seeing her Instacart driver's insane delivery.
As someone who works from home, I've become a little too fond of Instacart. Even though the grocery stores in my neighborhood aren't too far away, I have been guilty of paying extra coins in exchange for someone to pick out my groceries, bag them, or have them bagged and deliver them right to my doorstep.
Unfortunately, I haven't always had a seamless process with Instacart shoppers. On several occasions, I've had missing items, wrong deliveries, and, the worst of them all, randomly canceled orders. Luckily, none of my previous shoppers have had the audacity as the one that TikToker Big C (@carmellanthony) described.
Article continues below advertisement
In September 2023, the user shared a stitch of a fellow TikTok user who advised Instacart users to "cancel" their orders if they saw a male shopper's profile. Although the user didn't explain further, male shoppers, much like males shopping for themselves, tend to overlook essential details while shopping (I promise, I'm not male bashing. At least not today, lol).
Article continues below advertisement
C replied to the stitch and shared her storytime with a male Instacart shopper. She said she ordered around "10 items" to be delivered to her building, including an order of chicken breasts.
When the order arrived, C noticed something off about the order. She soon realized that the delivery driver had placed the unpackaged, raw chicken ON TOP of vegetables and stored them in one bag, violating all kinds of health codes.
"When I tell you, I was in shock," C said as she showed a screengrab of the raw chicken breasts. "I don't even know how this is possible. Just fully spread out over the groceries."
Article continues below advertisement
The TikToker received several other male Instacart shopper horror stories in her comments.
As I watched C tell her story, I had the same question as my good sis: "How is this possible?" I have been to many grocery stores in my lifetime, and every time, I see plastic bags available to store fruits, vegetables, and other items. Is it really possible that C's delivery driver didn't see those same bags? Have they vanished along with the reasonably priced food?
Article continues below advertisement
C ended her video by stating that the delivery driver's mishap was why she preferred not to use Instacart. Underneath her video, the TikToker received multiple comments from users who had their own unfortunate experiences with male Instacart shoppers.
"Tell me why this man tried telling me WALMART didn't have GARLIC 😒," one user recalled.
"Had a guy tell me that the store was out of white onions???" another shared in disbelief.
Article continues below advertisement
"There's a certain Instacart shopper here, that if I get him, I immediately cancel the order," declared a third TikToker. "Man has literally never got me anything correct."
Again, fellas, male-bashing is not my intention with these examples of carelessness. It's just a call for Instacart shoppers who identify as men to do better!