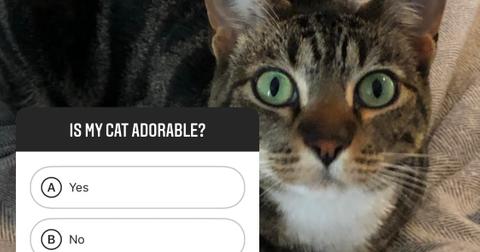 Here's Why You Don't Have the New Instagram Quiz Sticker Yet
By Gina Vaynshteyn

Apr. 24 2019, Published 10:19 p.m. ET
Article continues below advertisement
The first step you should take is to update your Instagram app.
If your phone doesn't automatically update all of your apps, your Instagram could totally be out of date. If you have an iPhone, go to the App Store, then select "Updates" on the lower bar, and you should be taken to all of your pending updates. If you see Instagram there, simply update it and wait for the app to recalibrate and add all its new features and functions. If you have an Android, go to the Google Play Store, tap on the "Menu Settings," select "Auto-update apps." You can decide which apps you want updated automatically (when you have WiFi or mobile data). 
Article continues below advertisement
Starting today, you can use the new quiz sticker in Stories to ask your friends and followers a multiple-choice question. See how well your friends know you. 🤔🙃 pic.twitter.com/a6y1PaOnSY

— Instagram (@instagram) April 23, 2019
If you still don't see the Instagram quiz sticker after you've updated the app, here's what else you can do.
Article continues below advertisement
You know when your computer is on the fritz, or internet isn't working and so you just restart everything and the problem is magically solved? You can try doing that with Instagram. Log out of your account and log back in. Force-quit the app and log back in. You can try completely deleting the app and then reinstall it. Lastly, you can try turning your phone off and on. If you still don't see the quiz sticker feature, then you'll probably just have to wait it out a few days. Don't worry — you'll get it eventually. 
Do you have the quiz sticker feature but don't know how to use it? Here's how to make a quiz on Instagram.
Article continues below advertisement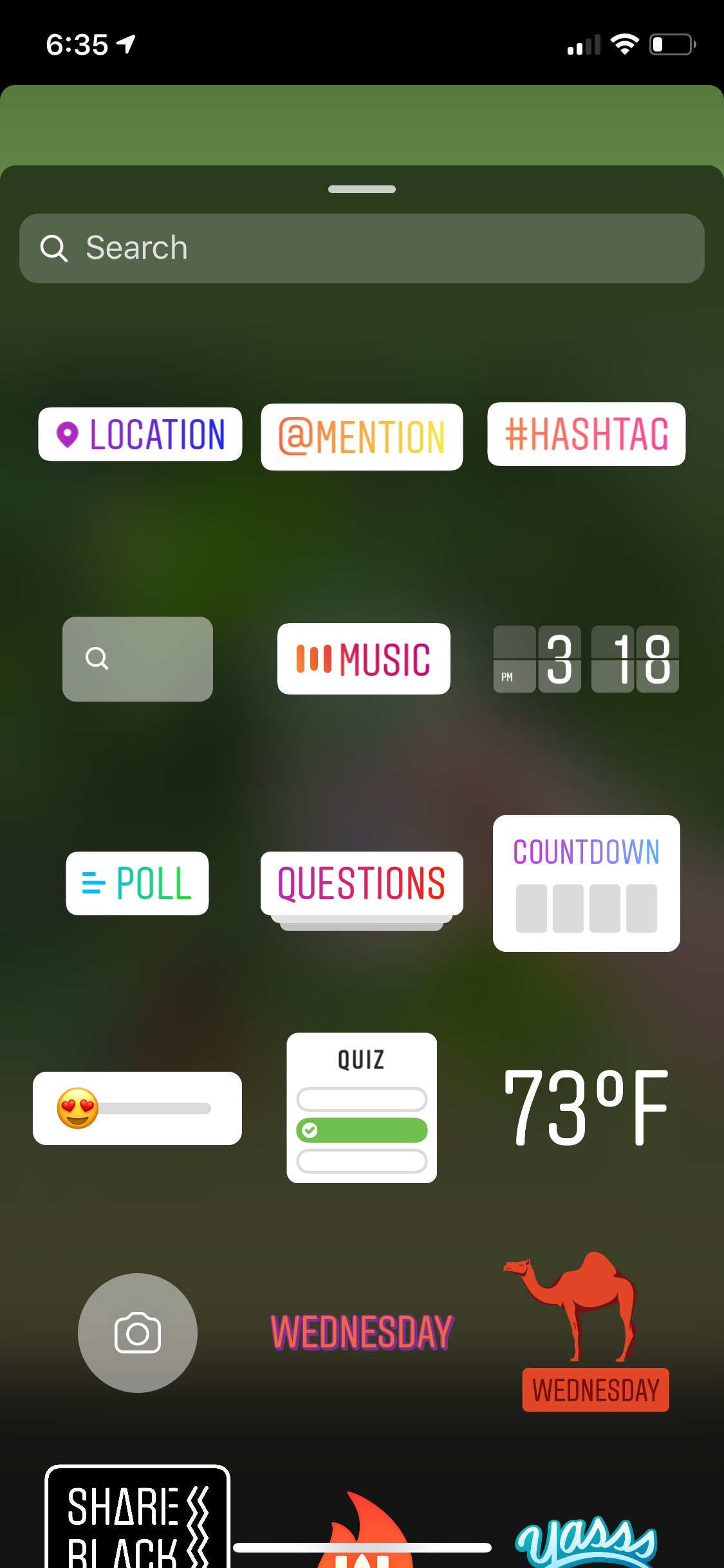 First, tap on your Instagram app like you normally would. Go to Instagram Stories. And then either take a photo or select one from your library. Once you have that, you simply click on the square smiley face that gives you features like your location, temperature, and music. There, you'll find the quiz icon!
Article continues below advertisement
Your quiz sticker set-up will look like this: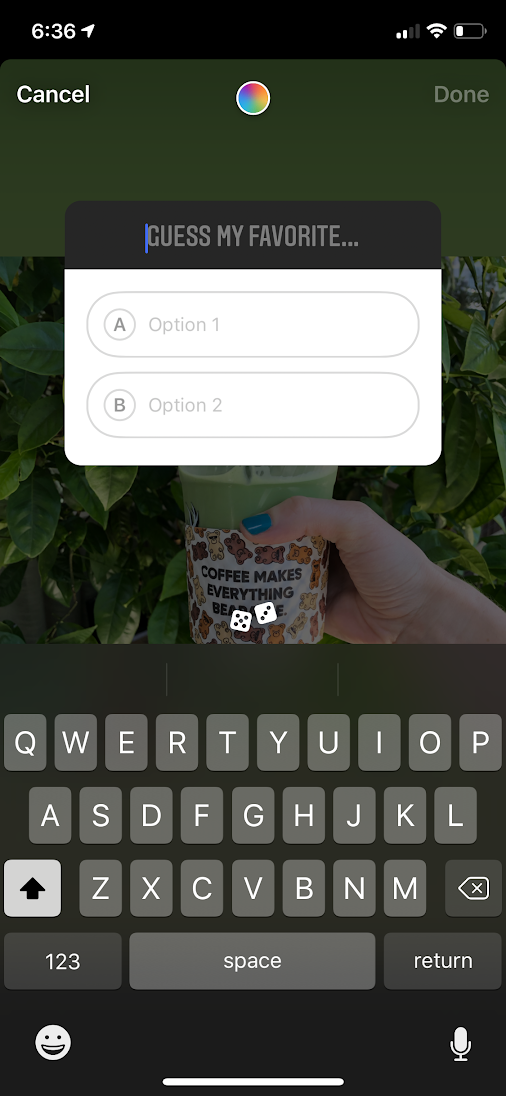 Article continues below advertisement
Type where it says "Guess my favorite..." to whatever question you want. And then fill out the "Option 1" and "Option 2" fields to include your answers.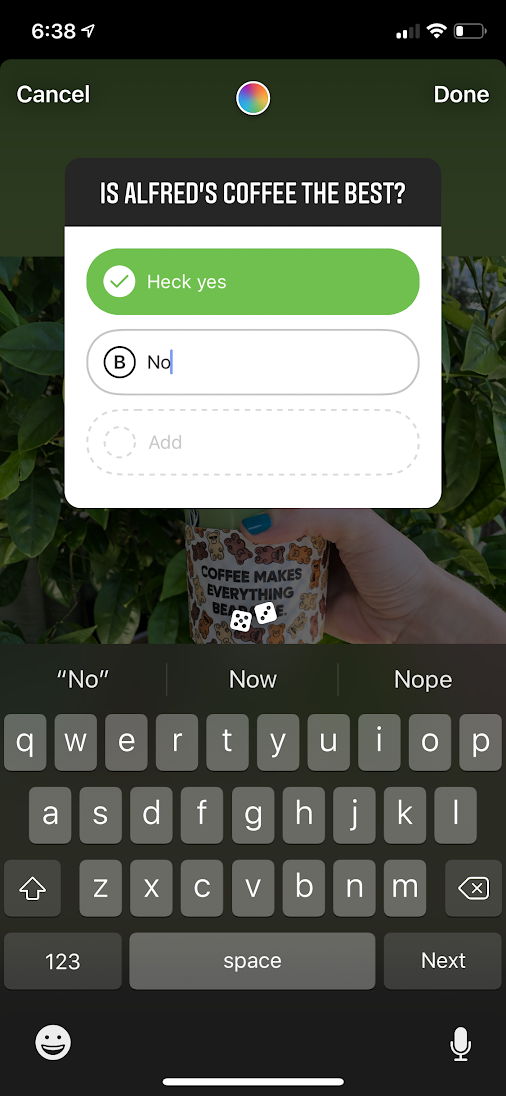 Article continues below advertisement
The answer highlighted in green is the "correct" answer. This is what it should look like when it's all said and done: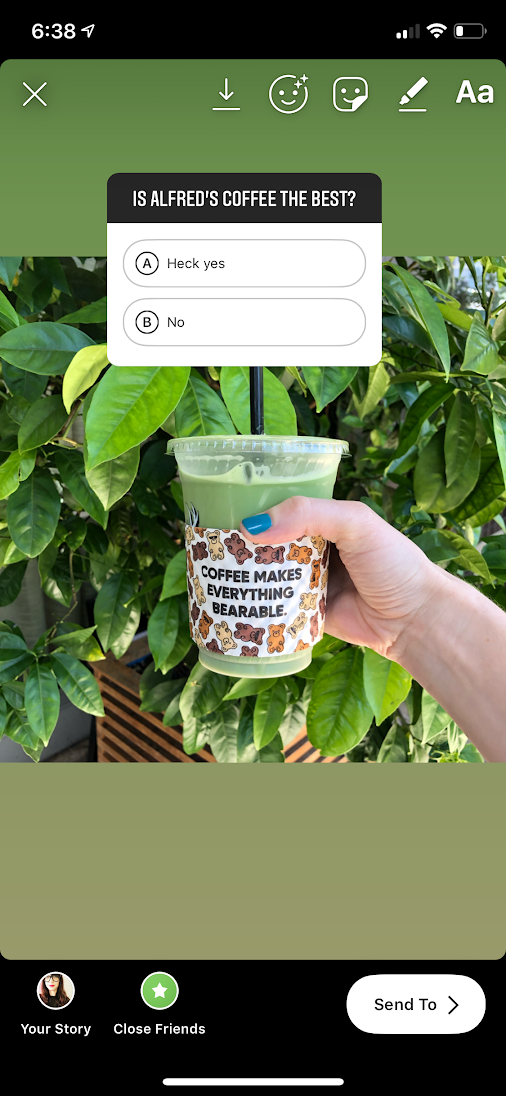 Article continues below advertisement
After you publish the story, you should be able to see how many of your followers got the answer right. Here's what it looks like when someone takes your quiz (I took my friend Rachel's quiz about the amount she cried during The Avengers: Endgame, and apparently I got the wrong answer. She cried the last 45 minutes straight.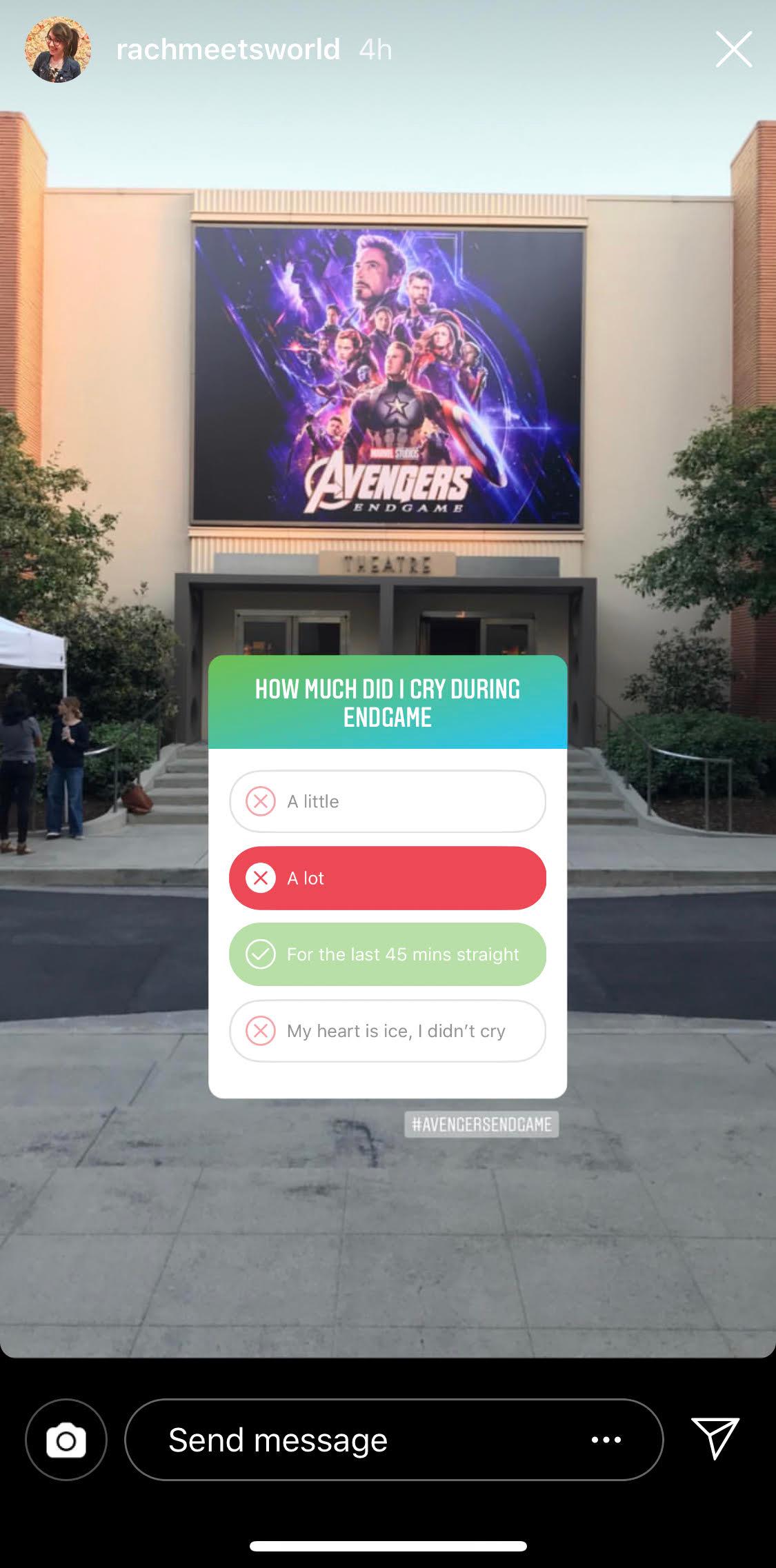 So, there you have it! Now, go forth and sticker quiz away!