There's a Wild 'House of the Dragon' Fan Theory About Aemond and Helaena
Is Aemond the real father of Helaena's kids in 'House of the Dragon'? Some fans think it's possible and that not everything in 'Fire & Blood' is accurate.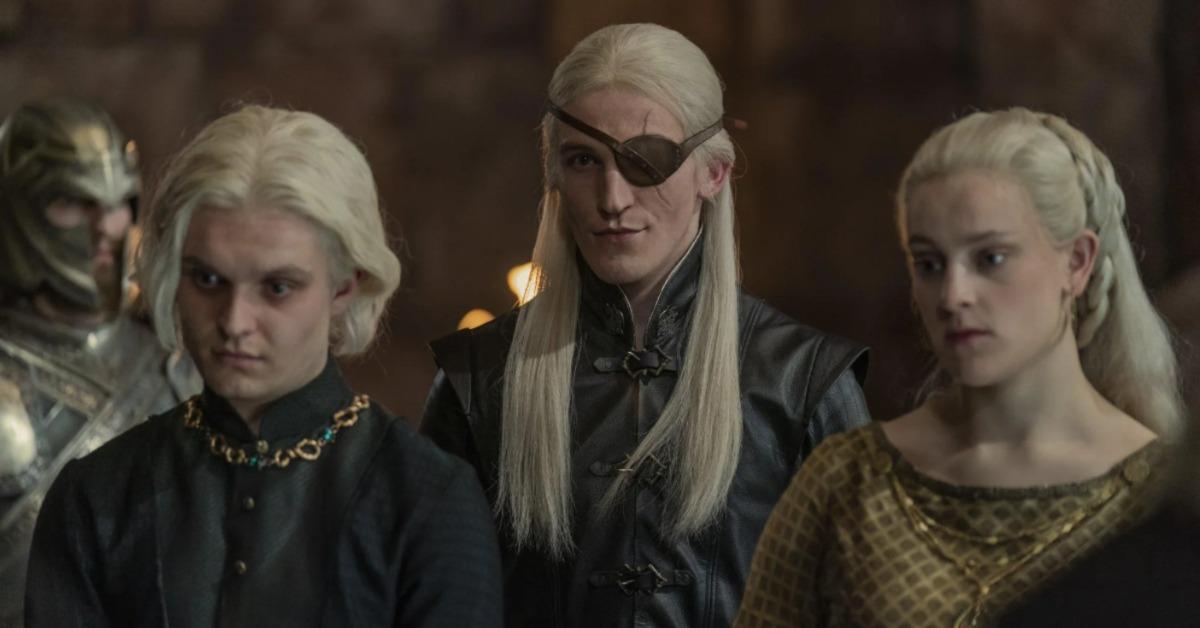 Spoiler warning: This article contains spoilers for Fire & Blood and House of the Dragon.
You know House of the Dragon is a wild show when there are theories about one brother fathering his sister's children instead of his older brother, who is actually married to said sister. But that's where we're at right now as the inaugural season comes to a close. And there's a fan theory circling the internet that says Aemond is the father of Helaena's kids instead of Aegon.
Article continues below advertisement
We know that Aegon isn't exactly the marrying type. He isn't even king material, though he agrees to take the throne. But in an earlier Season 1 episode, where young Aegon and Aemond discuss the former marrying their sister Helaena, Aegon is less than thrilled with the idea.
Aemond, on the other hand, almost seems like he has a crush on her. And, according to this theory, that crush could have turned into something more once they all grew up.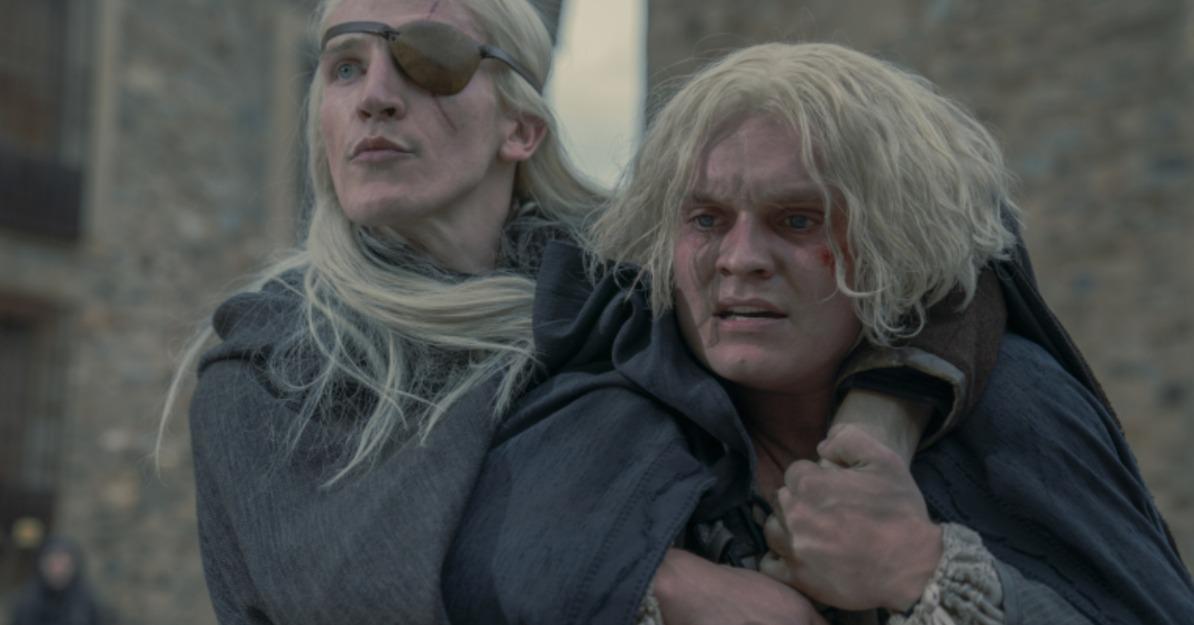 Article continues below advertisement
Is Aemond the father of Helaena's kids in 'House of the Dragon'?
It's unclear where the theory originated, but now, House of the Dragon fans on TikTok and reddit are curious if Aemond could actually be the father of his sister's kids. One piece of "evidence" to back this up is the belief that Helaena's sons say "Aemond" in a scene where Alicent says "father" to Otto. That may be a bit of a stretch, but it would add something new to the series.
Another part of the theory, as cited by one TikTok user, says that in a different scene, Aemond stands in front of Helaena to protect her and she briefly rests her hand on his arm. He is her brother, however, and this could be nothing more than a brotherly gesture to keep his sister, rather than his secret lover, safe.
Article continues below advertisement
Many viewers have also pointed out that Fire & Blood is told by an unreliable narrator. If that's the case, then House of the Dragon could make a change so that Helaena's children are Aemond's, which would make the stakes in the Dance of Dragons even higher for him. However, other fans aren't into this theory at all.
Article continues below advertisement
One fan commented on a reddit thread that "this particular speculation really needs to die." Another wrote that it would be an interesting twist, but they don't see any evidence of the theory being true.
Article continues below advertisement
Aemond doesn't get married in 'Fire & Blood.'
In Fire & Blood, Aemond doesn't marry anyone, let alone have an affair with his sister / brother's wife. There is speculation that he marries a low-born woman and fathers a child with her, but nothing is ever proven.
However, because of the unreliable narrator aspect of the book, the show's writers have some leeway in taking liberties with details about Alicent's children as they get older and as the war begins.
Watch House of the Dragon on Sundays at 9 p.m. EST on HBO and HBO Max.