'American Son' Is Now on Netflix, for Anyone Who Missed the Broadway Play
If you watched Kerry Washington on 'American Son,' you might be wondering whether the Netflix film is based on a true story. Keep reading to find out!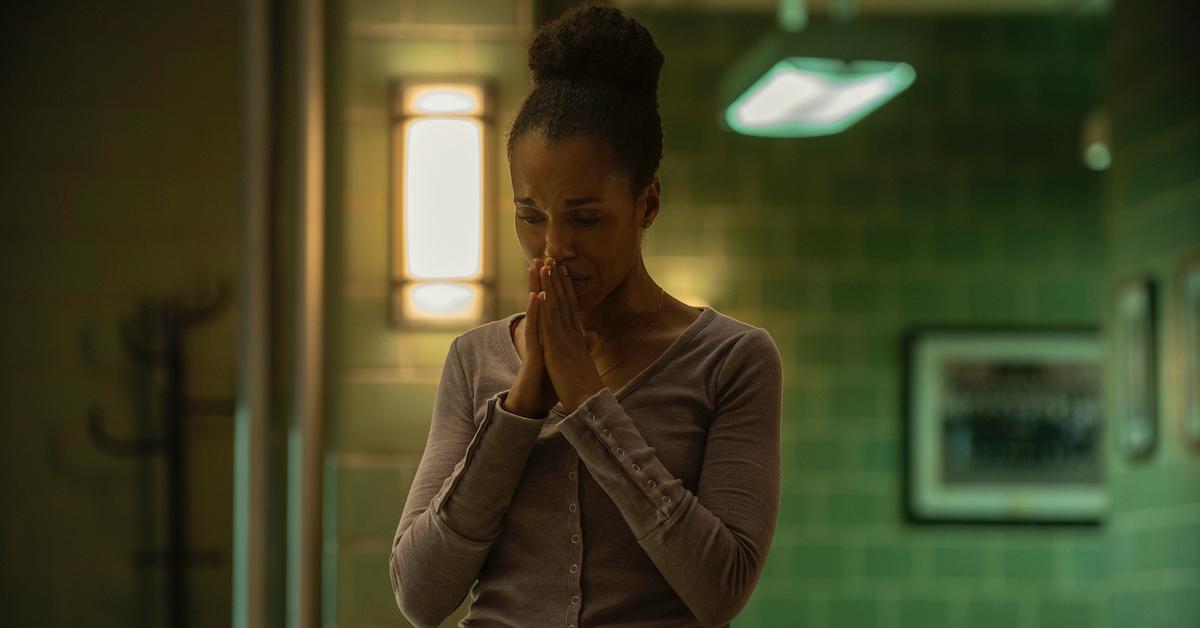 Kerry Washington may be best known for her role as crisis management expert Olivia Pope in ABC's Scandal, but her recent role as Kendra Ellis-Connor in Netflix's American Son is showing just how skilled the actress is at her craft.
Article continues below advertisement
In an interview with Ellen DeGeneres, the star described the plot of her new project. "The whole film takes place in 90 minutes real-time in the lobby of a police precinct," she explained.
"It's a black mom and a white dad who are desperately looking for their 18-year-old son who's just had an altercation with the cops but we don't know exactly what." The plot is reminiscent of so many recent headlines in the news. So, is American Son a true story? Keep reading to find out.
Article continues below advertisement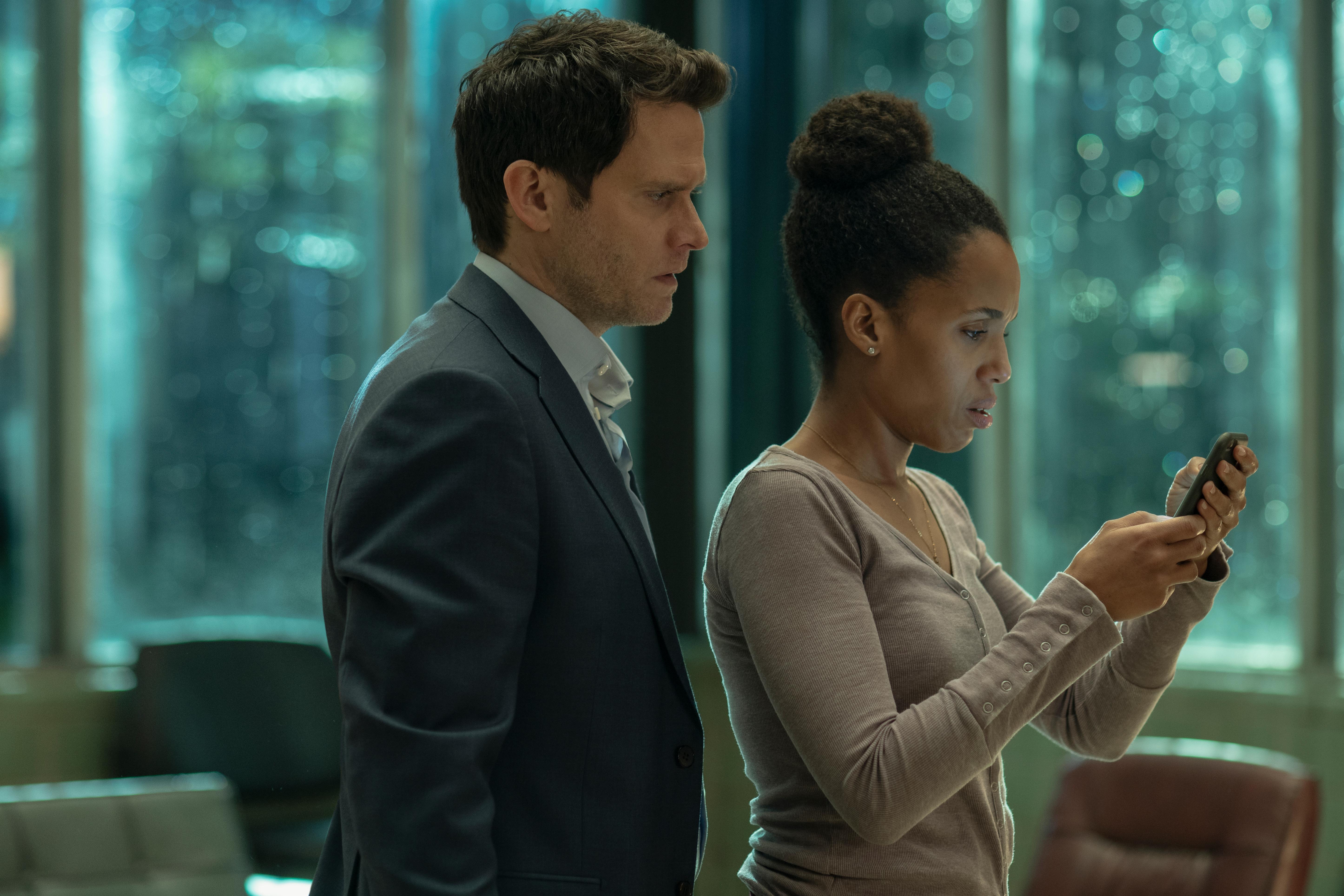 Is American Son a true story?
Kerry describes American Son as "dropping into this nightmare of a parent's worst night and just really wanting to know where your kid is." And while the film is as ripped-from-the-headlines as content can get these days, it's actually based on a Broadway play of the same name.
Article continues below advertisement
In fact, all four actors from the stage production have reprised their role for the Netflix adaptation, and the director for the on-screen rendition is the same man who directed the play. "It's the hardest thing I've ever done," Kerry admits about committing to the starring role of Jamal's mother for eight shows a week during its Broadway run.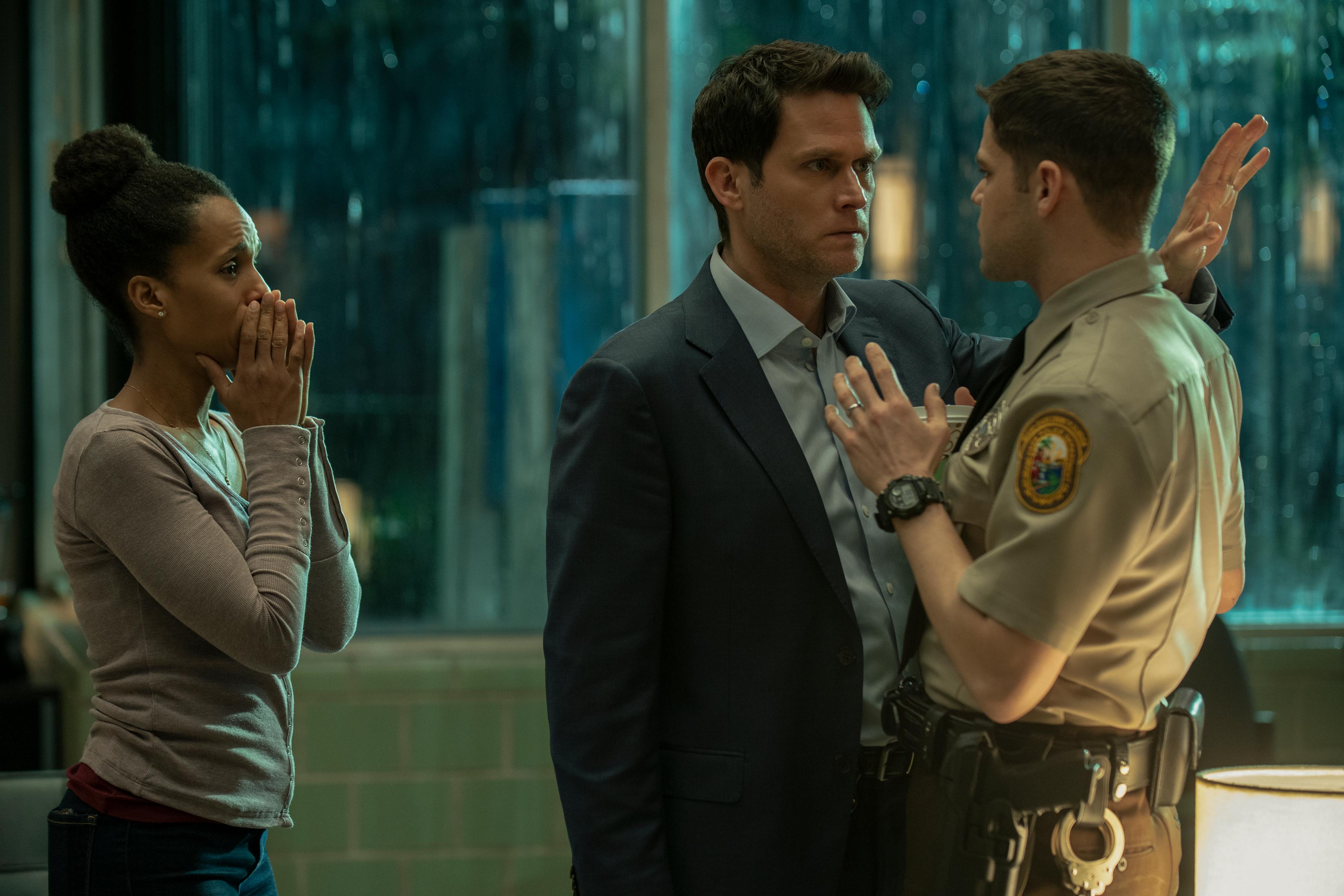 Article continues below advertisement
"It's every parent's worst nightmare to wake up at 3 a.m. and have your teenager not be home," Kerry added in her chat with Ellen. "But also when you're the parent of a black child, it's so much more complicated because of that fraught relationship between police officers and the black community."
For Kerry Washington, American Son confronts many timely issues head-on.
After coming off of eight live shows a week, Kerry pushed herself to give on more stellar performance for Netflix viewers who might have missed the live play.
Article continues below advertisement
And she's "so proud of the film" because it tackles "a lot of different issues" and offers "a lot of different takes on the issue." Indeed, besides her character of Kendra, we get to see rookie Miami cop Paul Larkin (Jeremy Jordan), Kendra's estranged husband and FBI agent Scott (Steven Pasquale) and Lieutenant John Stokes (Eugene Lee) as they stall to give Kendra any information about her son.
Article continues below advertisement
"I think we're in a moment where we don't really talk to each other enough," Kerry continued to Ellen. "Like, we tend to watch the news channels that are going to give us the news that makes us comfortable and we only have conversations with people who think the same way we do."
"And at dinner parties, when someone brings something up that's uncomfortable, we just change the subject," the Django Unchained actress continued. "I think for a long time I thought that a safe space meant that everyone should be comfortable all of the time ... but I'm starting to understand that really to have a safe space, everybody in the room has to commit to being uncomfortable for a little bit of the time."
Article continues below advertisement
While American Son might not be an exact true story about real-world people, it discusses important matters about race and police. And while it might not be the most comfortable 90 minutes to sit through, it's an incredible work that everyone would benefit from watching.
American Son is now streaming on Netflix.