Does Betty Cooper Have a Bun in the Oven?
Is Betty Cooper pregnant in Season 6 of 'Riverdale'? And is Archie really dead? Details on what we know about the town of 'Rivervale' so far.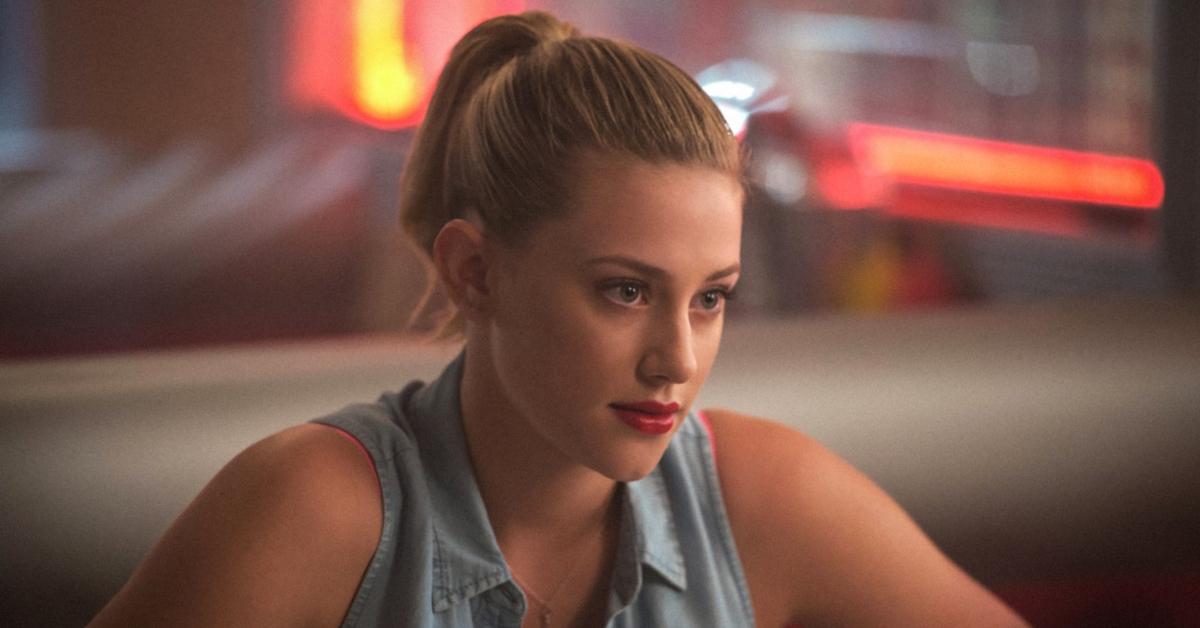 Spoiler Alert: This article contains spoilers for Season 6, Episode 2 of Riverdale.
The years-long romance between Archie Andrews (KJ Apa) and Betty Cooper (Lili Reinhart) on Riverdale has been an emotional rollercoaster, to say the least. Following the seven-year time jump, Archie returns home from the military while Betty takes a leave of absence from her job as an FBI agent. Archie and Betty's reunion is less-than-romantic and short-lived.
Article continues below advertisement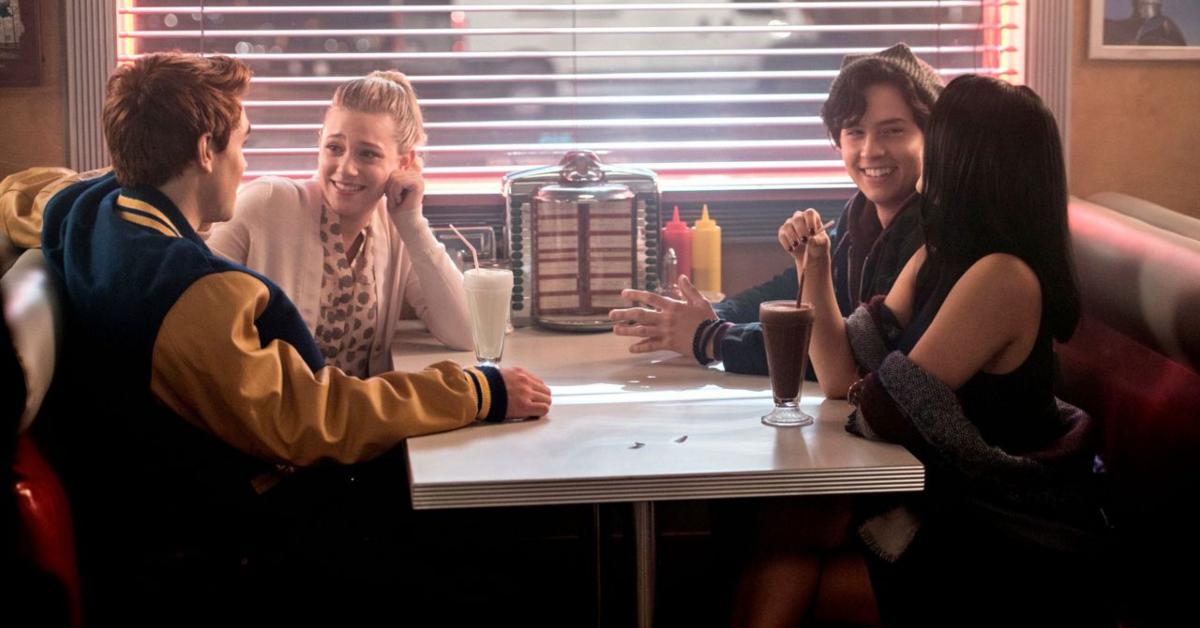 Article continues below advertisement
Is Betty Cooper pregnant in Season 6 of 'Riverdale'?
In the past, there were speculations that Betty had a bun in the oven. Viewer predictions were debunked when the series returned for Season 5 featuring a very not pregnant Lili Reinhart. However, the Season 6 premiere suggested that the two were finally ready to start a family after Betty was spotted sporting a baby bump in "Welcome to Rivervale."
But Barchie's love story doesn't come without extinguishing some old flames. In an interview with TV Line, showrunner Roberto Aguirre-Sacasa teased what's to come for Betty and Archie in Season 6.
Article continues below advertisement
"I will say that Betty and Veronica, in an upcoming episode, do have a conversation about Betty and Archie, and Archie and Reggie have a conversation about Reggie and Veronica. So those are coming, even though they're in the middle of the rest of their lives. But we do have those conversations, and we do track that," he said.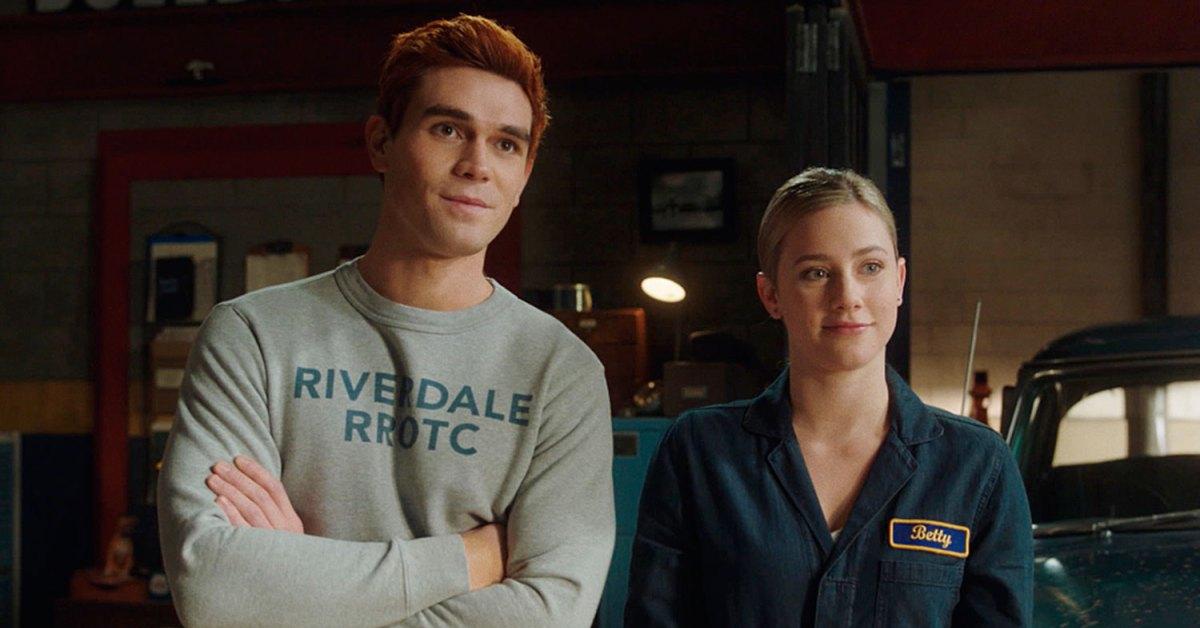 Article continues below advertisement
Although fans have long-awaited the day that Betty and Archie have a baby, sadly, the day hasn't actually arrived. Although Betty was indeed pregnant, the curse of La Llorona in Episode 2 of Season 6 leads to Betty not being pregnant anymore. There's only so much loss that Betty can take, following Archie's painful demise in Episode 1. So is Archie really dead on Riverdale?
Is Archie really dead on Season 6 of 'Riverdale'?
The reason why Riverdale is now Rivervale isn't totally clear, but the latter seems to be spookier than ever before. Both Betty's pregnancy and Archie's death came as a surprise that sparked theories about how Baby Barchie came to be — one of which involves Jughead (Cole Sprouse).
Article continues below advertisement
One viewer suggested on Reddit, "Maybe Rivervale is a book that was written by Jughead, hence why he's been narrating the Rivervale story so far. Maybe some parts of his story such as the new couples and Betty getting pregnant are true but the remainder of what happened so far in Rivervale is just part of his new storybook."
Article continues below advertisement
Another theory suggests that both Archie and Betty are in a coma following the timebomb that detonated at the end of Season 5 and the events are all a figment of their imagination. It's likely we'll learn more as the five-episode Rivervale saga continues.
Roberto confirmed that Archie is really dead and teased that he's not the only one who will face a tragic end in Season 6. In Episode 2, in addition to La Llorona taking Baby Barchie, Toni becomes the new La Llorona, seemingly experiencing her own quasi-end.
"I'm not going to speak to alternate universes or dreams or anything like that, but I will say that this is all happening, and we will play as though this is all happening, even beyond the first five episodes," the showrunner hinted. Who will be a victim of Episode 3? We'll have to wait and see.
You can watch new episodes of Riverdale on Tuesdays at 9 p.m. EST on the CW.