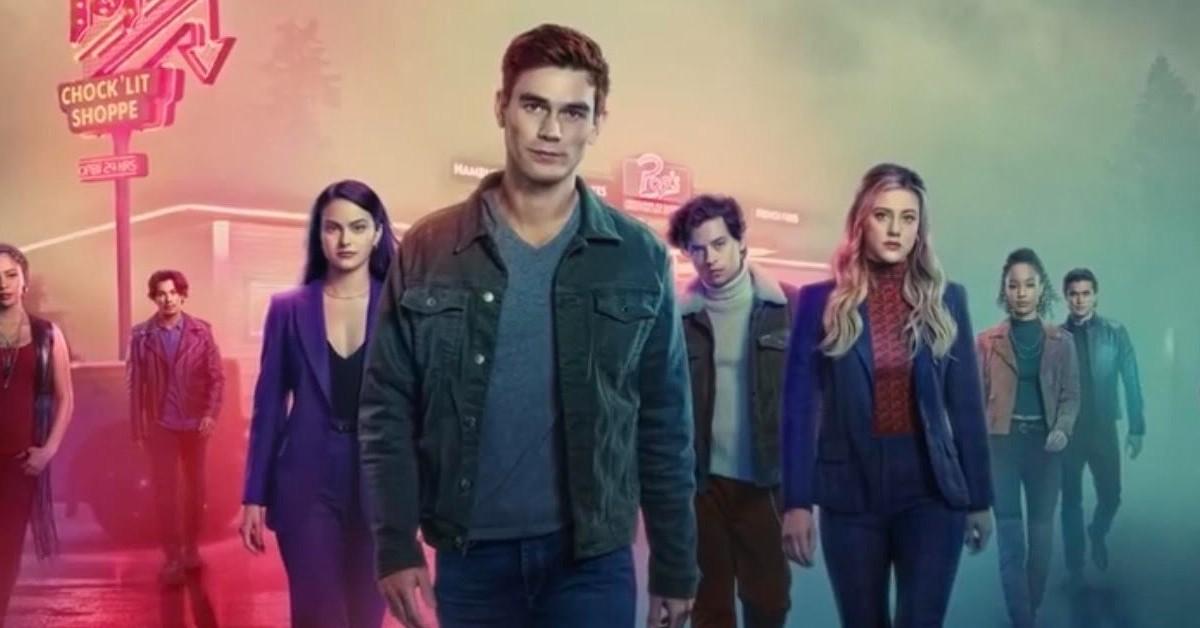 There's a Spooky Reason Why Season 6 of 'Riverdale' Is Being Called 'Rivervale'
Why is Riverdale Season 6 being called Rivervale? The answer might surprise you. The hit CW series centers around a group of teenagers trying to live their best lives in the town of Riverdale. The main characters of Riverdale are based on the characters in Archie Comics.
Article continues below advertisement
So what's with the slight name change for Riverdale Season 6? Don't worry too much Riverdale fans — the name change to Rivervale isn't permanent. It's only for the first five episodes of Season 6. But what gives with the slight name change?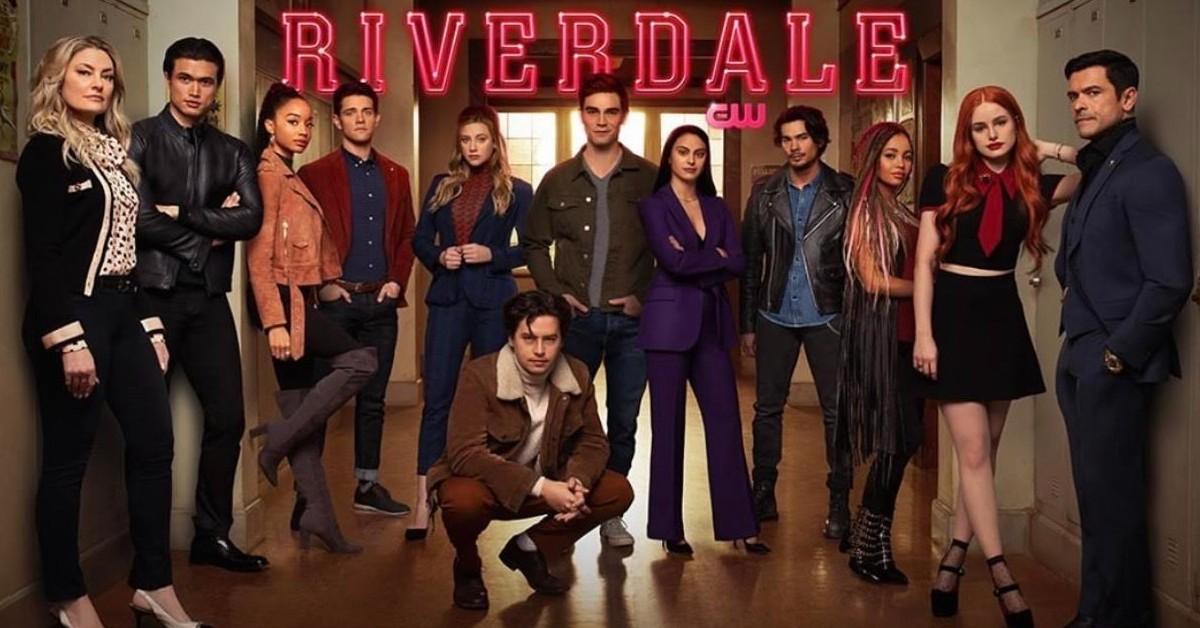 Article continues below advertisement
Here's the real reason why 'Riverdale' Season 6, Episodes 1 to 5 are being called 'Rivervale.'
Riverdale's showrunner Roberto Aguirre-Sacasa told TV Line that the CW actually approached him about doing a five-part special event for Season 6. "We [the writers] were asking ourselves, 'What haven't we done, and what do people always ask us about?' And we hadn't yet ever gone into supernatural horror or overt horror, and it's something that we're asked about all the time from our fans, and even from the cast. So it felt like, 'Oh great, this is definitely the time to do it.'"
The Rivervale five-part event could explain how Kiernan Shipka's character Sabrina Spellman can feasibly return to life in Season 6, Episode 4. After all, Sabrina did perish in the Season 4 finale of The Chilling Adventures of Sabrina. But if Rivervale is meant to be a bit of an alternate Riverdale universe,'Riverdale's' Musicals Just Aren't Cutting It for Fans Anymore it would explain how Sabrina is still alive. And hey, we're all for this spooky crossover event actually happening!
Article continues below advertisement
Roberto said in the same TV Line interview what the spooky vibe would be for the first five episodes of Season 6. "There is an overarching narrative to all five of them. Episode 1 is folk horror, Episode 2 is ghost stories, Episode 3 is 'the devil has come to Rivervale,' and on and on." So Rivervale is essentially a way for the Riverdale writers to pay homage to their favorite horror genres.
Article continues below advertisement
Okay, so 'Rivervale' is definitely like an alternate universe for Archie and the gang?
That's essentially the vibe that Rivervale is giving off at the moment. How Rivervale will play into the larger narrative of Riverdale Season 6 remains yet to be seen. Season 5 of Riverdale did get a bit witchy when Cheryl Blossom discovered that one of her ancestors, Abigail, had been burnt alive after being accused of being a witch by the ancestors of Betty, Archie, and Jughead.
Article continues below advertisement
The Season 5 finale featured Cheryl activating Abigail's curse, which throws the entire town of Riverdale into dangerous, dark chaos. However, Season 6, Episode 1 starts with things seemingly great for everyone in Rivervale, although the peace doesn't last with Cheryl out for revenge. Although we don't know what's going to happen in Rivervale just yet, we do have the episode titles for the Rivervale event, per a report from Express UK.
Season 6, Episode 1 is called "Welcome to Rivervale." Season 6, Episode 2 is "Ghost Stories." Season 6, Episode 3 is titled "Mr. Cypher." Season 6, Episode 4 is "The Witching Hour," and Season 6, Episode 5 is called "Chapter One Hundred," the show's 100th episode.
Season 6 of Riverdale airs on Tuesdays on the CW at 9 p.m EST.